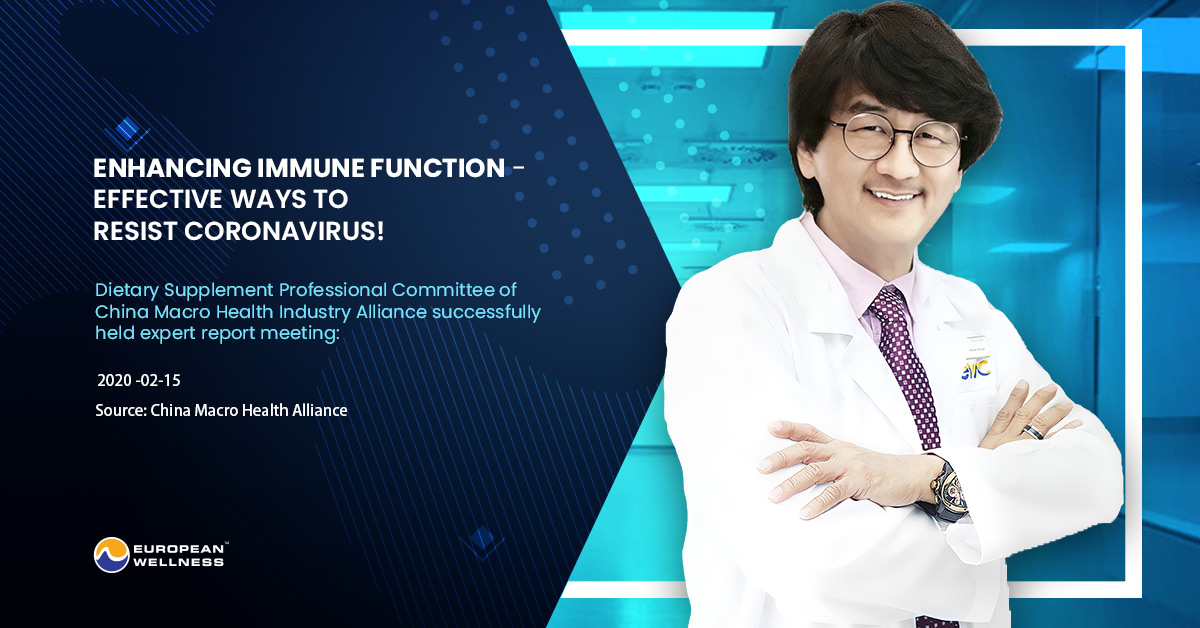 Prof. Dr. Mike Chan in 2020 China Nutrition Conference: "Against COVID-19, Improving Immune System is Key"
February, 14, 2020. As parts of the world celebrated the Festival of Love, China was in the midst of a viral outbreak that has already taken thousands of lives and threatened millions more. On this day, the country's top experts in healthcare convened in an online conference hosted by the Dietary Supplement Professional Committee of China Macro Health Industry Alliance in an effort to understand and find ways to combat COVID-19.
As the only foreign expert invited by the Chinese government along with a team of Chinese health and nutrition professionals in the conference, Prof. Dato' Sri Dr. Mike Chan's wealth of experience – over 30 years in stem cell technology and biological and regenerative medicine – proved invaluable. Even in these early but dire days of the pandemic in China, he expressed his belief that improving the immune system is key. Instead of the usual gradual approach, which may prove costly during times of crisis as the immune system may not gain a sufficient enough boost to overcome infection in time, he described methods such as organ specific oral sublingual peptides, nutraceuticals , Super Transfer Factor treatment and GcMaF macrophages which could provide a quick and immediate boost to immunity; using a combination of these methods may greatly improve a patient's treatment or make infection less likely.
Touching on topics such as prevention and treatment of the coronavirus and the enhancement of the body's immune function, the conference's participants from various fields presented their views and proposed solutions from various points of view – including immunology, nutrition, medicine, micro-ecology, regenerative medicine, and health economics. Their sharing was warmly received by those in attendance, with many finding the experts' presentations to be insightful, diverse, informative, educational and inspiring.
Hard-hit by the coronavirus, China's response to gather these scientific minds together was only one of many steps taken, but it was no doubt an important one as the world continues to battle the pandemic.