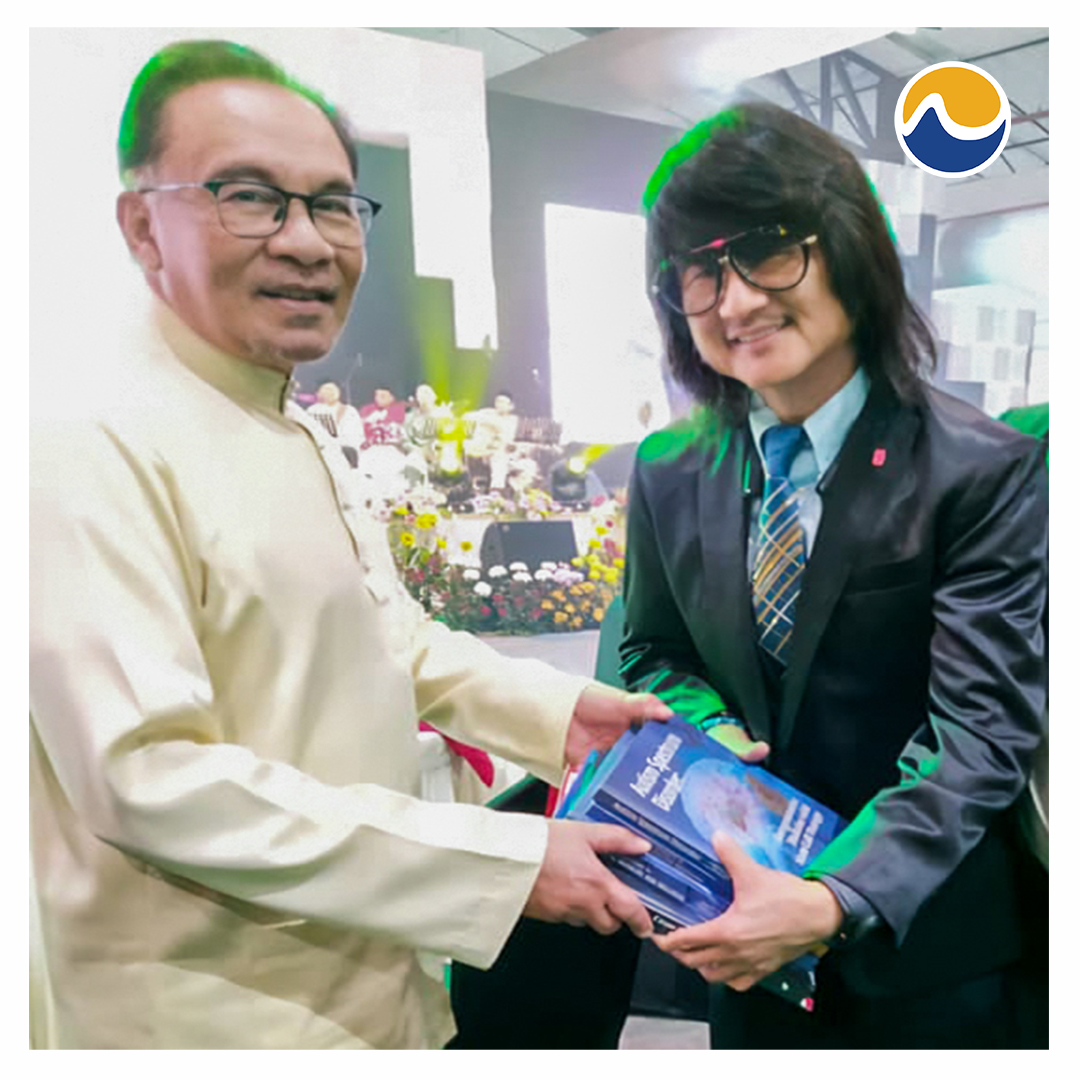 Champions of Health and Wellness: Prof. Dato' Sri Dr. Mike Chan Presents His Latest Books to Prime Minister Datuk Seri Anwar Ibrahim at Ministry of Health (MOH) Hari Raya Event!
During the Ministry of Health's Hari Raya Special Gathering earlier this May, European Wellness Chairman Prof. Dato' Sri Dr. Mike Chan met with Malaysian Prime Minister Datuk Seri Anwar Ibrahim, and had the rare opportunity to present his latest authored books to the latter – signalling the nation's top leaders' interest in the cutting-edge fields of anti-aging and regenerative medicine, which Prof. Dr. Mike Chan is well-positioned to provide his valuable insight on as a scientist and researcher with over 40+ years of experience and the author of over 40+ books on various scientific and medical topics including stem cells, cell therapy, immunology, and autism.
In the multi-cultural country of Malaysia, people of all races, religions, and ethnicities come together to celebrate – and the grand Hari Raya festivities were no exception! Prof. Dr. Mike Chan was specially invited to several such occasions in May, including separate Hari Raya events organised by the Ministry of Health (MOH), the Ministry of Science, Technology, and Innovation (MOSTI), the Ministry of Finance and the Ministry of Foreign Affairs.
Some of the nation's most influential leaders across multiple sectors attended these functions, including members of Malaysian royalty such as the Sultan of Perak Sultan Nazrin Shah and Selangor Crown Prince Tengku Amir Shah. Also present were Former Malaysian Prime Minister Dato' Sri Ismail Sabri bin Yaakob, Malaysian Armed Forces chief General Tan Sri Dato' Sri Affendi Buang, MOH Deputy Minister Lukanisman Awang Sauni, MOH Director-General of Health Datuk Dr. Muhammad Radzi Abu Hassan, Ministry of International Trade and Industry (MITI) Secretary-General Datuk Isham Ishak, Foreign Affairs Minister Datuk Seri Dr. Zambry Abdul Kadir, Foreign Affairs Deputy Minister Datuk Muhammad bin Haji Alamin, MISTI Deputy Minister Datuk Arthur Joseph Kurup, Economic Deputy Minister Dato Hanifah Hajar Taib, Ambassador of France to Malaysia H.E. Axel Cruau, EXIM Bank Malaysia CEO Arshad Mohamed Ismail, AirAsia CEO Tony Fernandes, legendary Malaysian singer Datuk D.J. Dave, and many other political leaders and industry giants.
It was during the MOH's Hari Raya gathering that Prof. Dr. Mike Chan and Prime Minister Datuk Seri Anwar Ibrahim had the opportunity to exchange pleasantries. They had previously met and engaged in dialogue back in April this year, when both individuals were at the Malaysia-China Business Forum in Beijing, where over 2,000 business delegates and leaders from both countries were present to discuss and improve bilateral ties. Prof. Dr. Mike Chan had also presented some of his published works to the Prime Minister at the time, and represented European Wellness in signing two momentous MoUs – one with Tianyou Co., and another with Shenzhen Dumbo Future Technology Co., who are the global marketing service provider for TikTok.
We're ecstatic to do our part in championing health and wellness on the global stage – here's to more opportunities to collaborate with world leaders and the industry's biggest players!