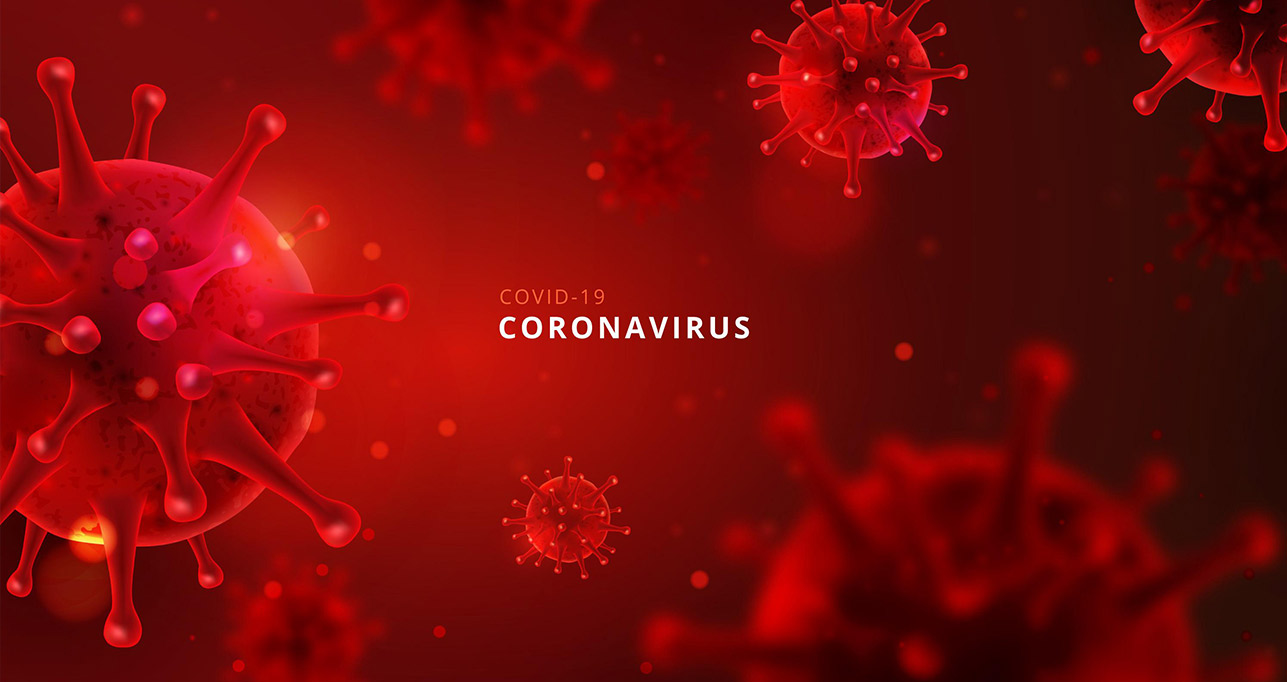 COVID-19: Latest Scientific Studies as of January 2021
It has been more than a year of combating COVID-19, the illness caused by the novel coronavirus. With each passing day, however, we learn a little bit more about this disease, and inch closer towards a solution to the global pandemic.
The following is a collection of some of the recent studies conducted on COVID-19 as of early January 2021:
Coronavirus can damage the brain – even without infecting it
The coronavirus does not need to directly invade brain tissue to damage it, a new study suggests. Researchers examined the brains of 19 patients who died from COVID-19 – 14 of them showed significant damage in either the olfactory bulb (which controls the sense of smell), the brainstem (which controls breathing and heart rate), or both, in the form of damaged blood vessels. Yet there were no signs of the virus itself in either of these brain regions. In their report, published in The New England Journal of Medicine, co-author Dr. Avindra Nath of the National Institute of Neurological Disorders and Stroke stated that the damage observed is usually associated with strokes and neuroinflammatory diseases. They are currently looking to study how COVID-19 may have caused this damage and whether it is related to some of the short and long-term symptoms observed in patients afflicted with the virus.
Source: https://www.nejm.org/doi/full/10.1056/NEJMc2033369
Stress from the pandemic is causing hair loss
Hair loss is often linked with stress – and with the world gripped in a global pandemic, there is a lot to be stressed about. A new study found that the rates of telogen effluvium (TE), a hair-shedding condition, rose more than 400% in a neighbourhood in New York City. The report from the Journal of the American Academy of Dermatology found that the incidence of TE cases rose from 0.4% in February 2020 to about 2.3% in August. According to expert Dr. Adam Friedman, who was not involved in the research: "the timing makes plenty of sense, as the onset of shedding is typically three months following the traumatic event". However, as of now it is still unclear whether or not the increase in TE cases is related to the physiological or biological side-effects of being infected, or due to emotional stress directly or indirectly caused by the COVID-19 pandemic.
Source: https://www.jaad.org/article/S0190-9622(20)33069-3/pdf
One vaccine dose will yield greater population benefit, researchers argue
Single dose, rather than two doses, of the COVID-19 vaccine may be a more efficient way for combating the virus – according to three research papers published in Annals of Internal Medicine. Yale School of Public Health researchers argued that although less effective, single-dose vaccines will confer greater population benefit, while another study from University of Washington agreed, claiming that giving single dose vaccines to people could essentially double vaccine coverage among the general public and lower the virus's transmission rates.  Stanford University researchers also came to the same conclusion, believing that delaying second doses could enable millions more to receive a vaccine in time. However, the U.S. Food and Drug Administration stated that the idea of changing the authorized dosing or schedule of COVID-19 vaccines is not supported by current data, as single-dose use has not yet been evaluated for the currently available vaccines from either Pfizer-BioNTech or Moderna.
Sources:
https://www.acpjournals.org/doi/10.7326/M20-7866
https://www.acpjournals.org/doi/10.7326/M20-8280
https://www.acpjournals.org/doi/10.7326/M20-8060
https://www.acpjournals.org/doi/10.7326/M20-8060
Information for this article is retrieved from:
https://www.thestar.com.my/news/world/2021/01/07/virus-can-damage-brain-without-infecting-it-hair-loss-on-rise-among-minorities-during-pandemic