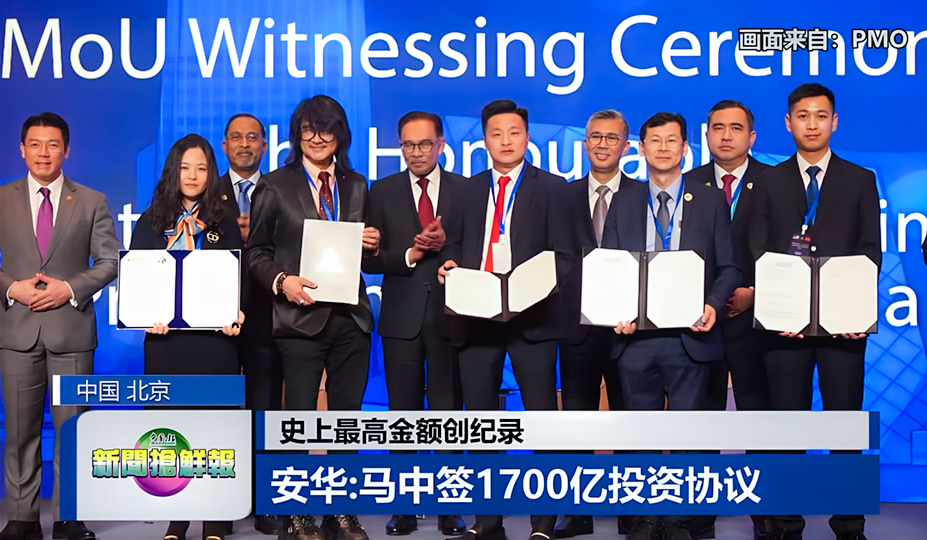 European Wellness Enhance Health Sector Collaboration at Malaysia-China Business Forum 2023!
BEIJING, APRIL 1 – Exciting news from Beijing! European Wellness Chairman Prof. Dato' Sri Dr. Mike Chan took part in the Malaysia-China Business Forum, where over 2,000 business delegates and leaders from both countries, including Malaysian Prime Minister Datuk Seri Anwar Ibrahim, gathered earlier this month. We're happy to report that the results breed new hope for bilateral ties as well as the continued flourishing of the health and wellness industry.
Datuk Seri Anwar Ibrahim kicked off the final day of his bilateral visit to China with a dynamic roundtable meeting with 50 of the country's top captains of industry. Later, after delivering a keynote speech at the Forum, he engaged in a dialogue with Prof. Dato' Sri Dr. Mike Chan. The Malaysian top leader showed keen interest in keeping in touch with the European Wellness founder and continuing discussions at a later date on medical wellness tourism, regenerative medicine, and biomedicine – a clear indication of the burgeoning global interest among world leaders in these cutting-edge fields!
A record 19 MoUs were signed during the forum, securing a massive $40 billion USD worth of investment commitments from China that showcased the strength of China-Malaysia relations. European Wellness played a role by entering into two MoUs, represented and signed by Prof. Dato' Sri Dr. Mike Chan on the stage!
We're thrilled to partner with Tianyou (Macau) Group Co. (Tianyou Co.) to establish European Wellness Centers of Excellence for Biological Regenerative Medicine, the European Wellness Academy, and the BADEN International Research Center for Biologics and Cell Therapy, creating new opportunities for both nations in the field of integrative and regenerative medicine. Additionally, European Wellness will also be joining forces with Shenzhen Dumbo Future Technology Co. (SDFT Co.), the global marketing service provider for TikTok Digital, to create the European Wellness Digital Education Center for Biological Wellness and a state-of-the-art Digital Wellness Corridor to help empower people with reliable healthcare resources and access to world-class wellness retreat destinations – all from the tip of your finger.
These partnerships, witnessed and endorsed by Prime Minister Anwar, demonstrate the confidence in European Wellness and our commitment to advancing health and wellness worldwide. Let's continue to make a difference! 🌍
Read about it in the news:
https://www.malaysiaworldnews.com/malaysia-s-european-wellness-signs-two-mou-in-china-with-the-presence-of-pm-anwar/
Other related news:
https://fb.watch/jG2htRRUTR/
https://fb.watch/jG2oDVe435/
https://www.theedgemarkets.com/node/661736
https://www.malaymail.com/news/malaysia/2023/04/01/pm-anwar-malaysia-secures-record-rm170b-worth-of-investment-commitment-from-china/62670
https://www.thevibes.com/articles/news/89311/anwar-hosts-roundtable-with-chinas-elite-business-figures
https://www.chinapress.com.my/?p=3369277