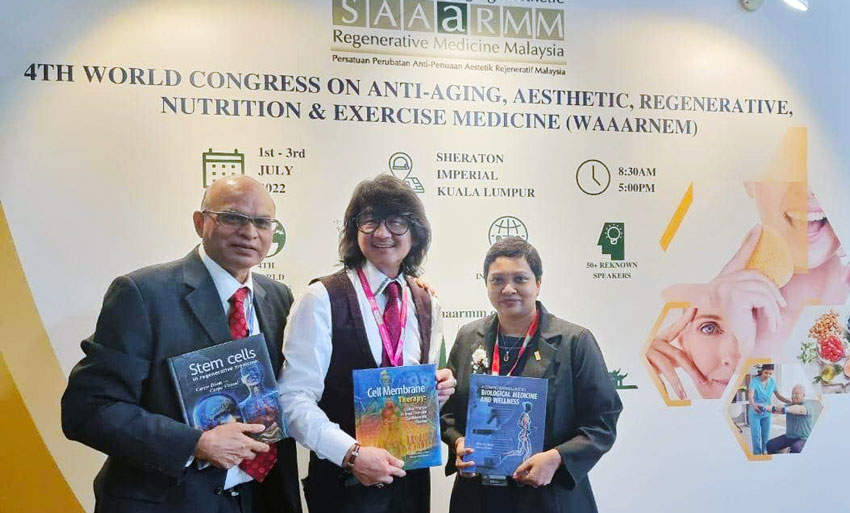 European Wellness at WAARNEM 2022
We would like to give our thanks to all who stopped by our booth during the recent 4th World Congress on Anti-Aging, Aesthetic, Regenerative, Nutritional and Exercise Medicine (WAAARNEM) here at Kuala Lumpur, Malaysia!
European Wellness Chairman Prof. Dato' Sri Dr. Mike Chan and Head of Medical Advisory Board Prof. Dr. Dmytro Klokol, who were invited as speakers for the 'Timeless Youth'-themed congress, delivered their topics on stem cells, peptides, and disease management with aplomb.
Thank you once again to our supporters, as well as to the organisers, the Society for Anti-Aging, Aesthetic and Regenerative Medicine Malaysia (SAAARMM) for the success of this event!