The Brand
European Wellness™
EUROPEAN WELLNESS™ is a holistic wellness and rejuvenation concept based on the knowledge and effectiveness of Swiss Biological Medicine and bio-molecular therapy. We, at European Wellness offer patients holistic treatment for anti-aging, aesthetic and whole-life disease management. Our associates and business partners adhere to best international financial accounting practice and reporting, business methodologies, national regulation compliance and governance. Our team is conscious and respectful, and we uphold a position as ambassadors of a paradigm approach to wellness and improved lifestyle.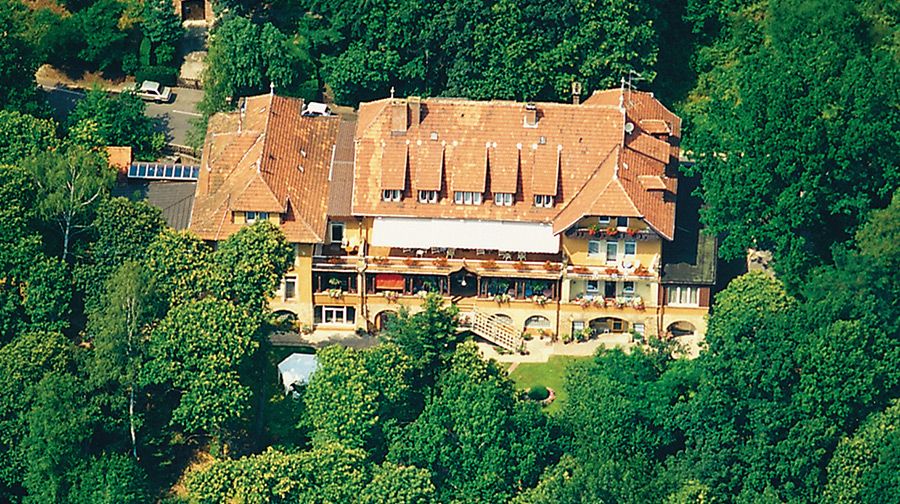 The Company
EWC International™
EWC INTERNATIONAL™ is registered as the European Wellness Centers Inc. and is the parent company that facilitates the investment in, and development of, the European Wellness' group companies, their respective licensees and partnerships. EWC International™ manages and holds the group intellectual property, systems and brands: EUROPEAN WELLNESS™, EUROPEAN WELLNESS CENTER™, EUROPEAN WELLNESS ACADEMY™ and EUROPEAN WELLNESS SHOWCASE™. Its primary resolve is the development of biological wellness protocols, structures and systems, and promoting research to enable the functional rollout of licensed European Wellness Centers across the world.
The Wellness Center
European Wellness Center™
EUROPEAN WELLNESS CENTER™ is the premium accreditation – an earned badge of endorsement – applied to locally, licensed centers and their practitioners who meet the standards necessary to apply the EUROPEAN WELLNESS™ treatment protocols and methodology in a local market. Its vision is to integrate personalised holistic wellness treatment services customised for innate healing using the principles of Swiss Biological Medicine, in a secure, ultra-exclusive and private setting. The initial centers that operate and being progressively introduced to market are wholly owned by EWC International.
The flagship center in Lugano, Switzerland operates under a national brand format, SWISS WELLNESS CENTER but delivers the same protocols, therapies and level of service. In Germany, the group operates as German Medical Center, Frankfurt through a partnership with the The Siebenhüner practice in the center of the Advanced Medical Clinic in Frankfurt, which has been practicing holistic integrative medicine for 35 years.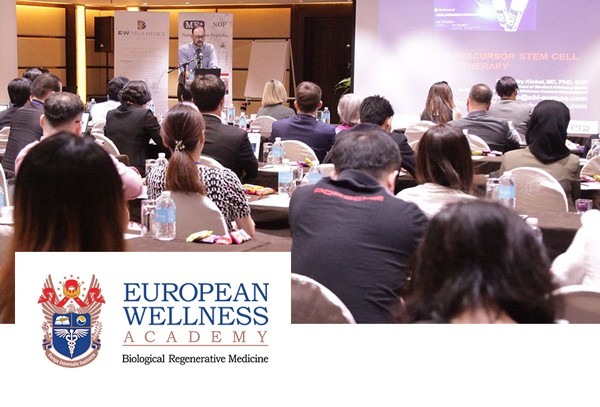 The Academy
European Wellness Academy™
The EUROPEAN WELLNESS ACADEMY™ is the education, training and empowerment organization to appropriately support and serve the group. It is to be the based on which the global aspirations grow and organise the education and independent certification for EWC practitioners. It is also the institution that funds and aids further research on behalf of the group and lobbies appropriate authorities in multiple jurisdictions to facilitate change, being the platform for the group's sustainability, corporate social responsibility and environmental and social governance programs. The intention of these programs is to promote the benefits of biological wellness, challenge the dominant paradigms of the widespread use of pharmaceuticals, and support and treat underprivileged children with chronic conditions and disease deemed 'untreatable' by western medicine.
The Academy's services will first be delivered through a custom built training facility in Malaysia, at the heart of the market where greatest growth is expected.  Flights are shorter and costs far less for practitioners, nurses, technicians and managers to conveniently attend on site, in center training.
The Showcase
European Wellness Showcase™
This program showcases specific equipment and devices that are unique to our biological wellness paradigm. They have been brought together and assembled as the EUROPEAN WELLNESS SHOWCASE™ where partners and potential licensees can witness a virtual CENTER in a practical sense. This removes the challenge of experiencing the concept without interfering with client treatments and therapies.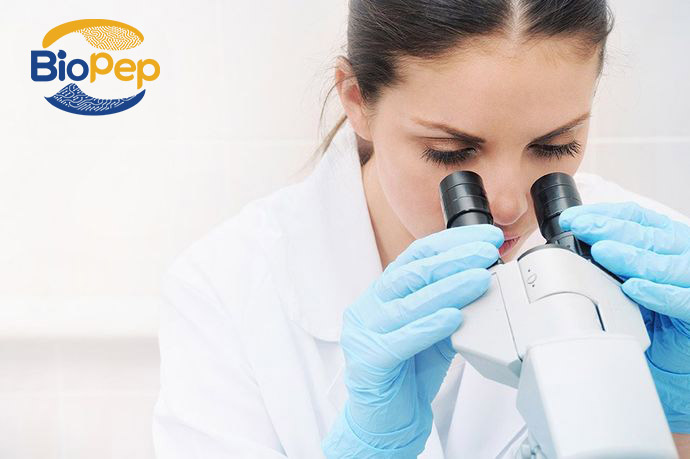 Research & Development
Bio Peptides LLC (BioPep)
BioPep is a research and development subsidiary of European Wellness Biomedical Group focused on researching and developing safe, science-driven treatments – specifically, organopeptide therapeutics that rejuvenate and heal – with the goal of achieving better health for everyone. High quality science is a collaborative effort – BioPep partners with top-tier, global scientific institutions, university research teams, and manufacturing facilities to provide these life-changing therapeutics.
BioPep uses organopeptides manufactured at a US FDA-registered cGMP facility in Golden, Colorado (Vitro Biopharma) to ensure that all of its developed organopeptide products are pathogen-free and safe.