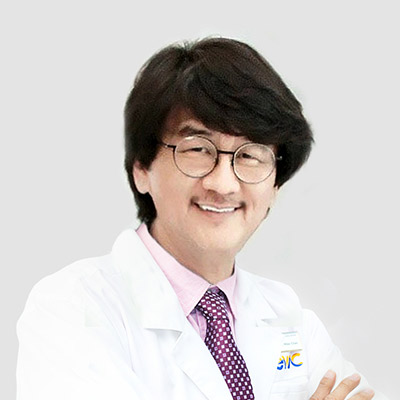 Prof. Dato Sri Dr. Mike Chan
Senior Technical Consultant
Prof. Dato' Sri Dr. Mike K.S. Chan, is a Researcher, Author, Educator and an Entrepreneur in the specialised fields of Biotechnology Research & Development of Stem Cells and Peptide Therapeutics and Biological & Regenerative Medicine for multiple corporations globally. He is also the co-Owner & Founder of the European Wellness Biomedical Group, Germany, a vertically-integrated group comprising key divisions in IP Research & Development, Biotech & BioPharma Manufacturing Plants (Germany & EU), Educational Institutions & Professional Academies, Global Product Distribution across 80 countries, and 26 medical wellness, diagnostics and youth restorative centres in Europe and Asia Pacific including Switzerland, Germany, Greece, China, Hong Kong, Malaysia, Thailand, Philippines, Mexico, Vietnam, Cambodia, Laos, and Bangladesh with VIP clientele comprising Presidents, Head of States, Hollywood, Hong Kong and Chinese Celebrities and the Rich & Famous.
He is an Author/co-Author of over 20 scientific books on Stem Cells (including for animals), Aging, Neurodegenerative & Neurodevelopment Disorders, Metabolic Diseases, Biological & Regenerative Medicine and over 50 scientific and medical publications in USA and UK. He is also a recipient of multiple international awards for Biotechnology in Europe and Middle East. He also holds multiple international patents worldwide for a number of biopharmaceuticals including stem cells, peptides, autoimmune therapies and parenteral nutrition.
Since the mid-80s with humble beginning of a seed capital of USD10,000, Mike had first-hand experience being under the tutelage of some of the world's greatest cell therapists hailing from the Soviet Union, Germany & Switzerland. Mike subsequently pioneered bio-regenerative medicine, cellular/organo therapy, and stem cell research in Europe, and thereafter led a number of Swiss and German companies renowned for anti-aging cellular therapies into rapid global expansion, with diverse operations from R&D and product development, to manufacturing and distribution, and subsequently physician education initiatives to improve clinical applications of the biopharmaceuticals.
Also renowned for being the pioneer for first introducing stem cell research and cellular therapy into Asia Pacific in the mid 80's, Mike has since initiated educational programs for physicians and agents from his extensive product distribution networks across 80 countries. A frequent public speaker, he has conducted more than 1,000 lectures, seminars, and symposiums worldwide in the field of biotech sciences, biopharmaceuticals, anti-aging, regenerative medicine, and stem cell therapies.
Mike Chan currently sits on the Board and is the Head of the Regenerative Medicine Scientific Committee for Europe's largest preventative, regenerative and anti-aging scientific body, ESAAM (European Society of Preventative, Regenerative and Anti-Aging Medicine) established in 2003 and is also the Society's Asian Chairman. He is also an Associate Professor of AASCP, USA (American Academy of Stem Cell Physicians), Chairman for A4M, USA (American Academy of Anti-Aging Medicine) for Thailand/Asia, Japan's Regenerative Medical Association MMJ (Multi-Dimensional Holistic Medical Team Japan) and co-Founder of FCTI Precursor Stem Cells, Europe. In 2018 and 2019, together with his team of clinicians, he has brought significant Medical and Wellness Tourism and Education Tourism into Switzerland, Germany and Malaysia with physicians from USA, Portugal, Belgium, China, Spain, UK, Indonesia, Thailand, Singapore, Vietnam, Philippine, and Middle East.
He is also a Senator of BWA, Germany (Federal Association for Economic Development & Foreign Trade for China, Indonesia & Malaysia). He spearheads, hires, and works in collaboration with top scientists and scholars worldwide from MIT, Oxford, Cambridge Heidelberg University and University of Irvine, California etc. He has won numerous awards (17), for top leadership, entrepreneurship, quality assurance and achievement awards from Europe to China. He holds membership in more than 20 academic bodies and associations.
Residing in Kota Kinabalu, Sabah, and Europe for more than three decades, it has always been his aspiration as a proud Malaysian Chinese of 'Budak Kampung' origin where he is a third generation of Chinese Fujian origin to bring World-Class, Cutting-Edge Biotechnology, Research & Education to Malaysia and China. He is currently working with the Chinese Shandong Government on Biotechnology, Educational & Research Centers on Biological/Regenerative Medicine & Sport Injury and Rehabilitation and has been an invited expert speaker on stem cells and nutrition for Covid (including Covid Pandemic, Feb 14, 2020) by Chinese authorities on numerous occasions in China.
PRESENT APPOINTMENT
CREDENTIALS
MULTIPLE TRADEMARKS AND PATENT HOLDER FOR TECHNOLOGY:
PROFESSIONAL MEMBERSHIP of the Scientific Committee & other Professional Clubs of the following non-profitable organizations:
MULTIPLE INTERNATIONAL INVENTION AWARDS RECIPIENT AND WINNER, including:
CURRENT PROJECTS, includes:
"We are as young as the biological age of our brain and all other organs".  We cannot stop ageing, but we can reverse it biologically, normally by about 8 to 10 years, and delay the progression of ageing.

"Add Quality Life to our Longevity, and not just years to our lives."

– Prof. Dato' Sri Dr. Mike Chan
SIMILIA SIMILIBUS CURANTUR

I have always been drawn to cell therapy due to the principal "Like treats like", from the latin "similia similibus curantur" – liver to liver, heart to heart, kidney to kidney. The human body is dependent on the integrity of the system and we now know that disease comes primarily from our own system. The system depends on the organs and the organs depend on the cells. At the end of the day as our cells age, so we also age.

We have something in the order of 37.2 trillion cells when we are born, amongst those cells we have about 1 stem cell in every 10,000. As we age that number decreases steadily until by the time we die will have zero stem cells. We cannot stop aging but with cellular therapy we can do a bit of reversing, thus delaying the aging process. It's an exciting time in medical history to be able to provide these cell therapy services and delay the aging process and fight almost any disease, without the use of drugs.
MULTIPLE ACHIEVEMENTS AWARD RECIPIENT & WINNER (17) including:
Pioneered cellular therapy & stem cell research in Europe since 1980's and spear headed a renowned Swiss and German company which was known for its anti-ageing, regenerative medicine and cellular therapies. Initiated educational programs for physicians and distribution networks in more than 80 countries. One of the world's influential researcher, developer and providers of Swiss German & European cellular therapy products in the field of anti-aging, regenerative, nutritional and biological medicine at its height. He was probably one of the 'first' to introduce cellular therapy, bio molecular medicine in the 80's and stem cell research to Asia in the early 90's.
Ex-co-founder and ex-owner of the LD Suisse Group (1992 to 2014) with then more than 600 permanent professional staff worldwide, a Swiss based HQ in Geneva with Clinics in Lustmuhle, Lugano, Frankfurt and various parts of the world. LD Suisse Group also have an established multinational Asia Pacific Hub with more than 250 specialised tertiary staff in Kota Kinabalu, Sabah, Malaysia with a work force drawn from more than 10 nationalities in UK, Russia, Germany, USA, Australia, Hong Kong, China, Philippines, Bangkok, and a South American office in Ecuador.
Currently Founder and Chairman of the European Wellness Biomedical Group, Germany, with a chain of 26 International biological, integrative and regenerative medical clinics of more than 1000 employees all over the world – including 3 in Switzerland (Lugano), Germany (Frankfurt) and Greece (Athens) with 22 others across China, Hong Kong, Malaysia, Thailand, Philippines, Vietnam, Cambodia, Pakistan, Bangladesh, UAE, etc.
The 26 hospitals, clinics and centers under his leadership are centers for revitalization, youth restoration, medical diagnostic & wellness antiaging programs which are popular among prominent VIP figures from America, Europe, the Middle East and Asia, including members of royalty, VIPs, celebrities and head of states.
Was one of the first Asian members in 2012 of the prestigious Leopard Club, an exclusive membership club comprising 200 of Switzerland's most prominent business people including the 60 richest, bankers and the President of Switzerland.
Pioneered and introduced together with his wife and co-founder Professor Dr. Michelle Wong, Cellular Therapy & Biological Medicine across vast regions of the world in the Eighties and Stem Cell Therapies into Asia since 2002.
He steered a vast network of physicians across the Asia-Pacific region and led an international team of anti-aging doctors and professors to provide technical training programs in the region on precursor stem cell therapies and implantation methods. He is actively involved in pioneering industry research and development initiatives in the field of regenerative and biological medicine in Germany, Switzerland and Europe. Being a speaker himself, he has conducted – together with Professor Dr. Michelle Wong and the European medical team – more than 1000 lectures, seminars and symposiums worldwide across more than 65 regions in the field of anti-aging, regenerative medicine and stem cell therapies.
AUTHOR & CO-AUTHOR FOR 40+ OVER BOOKS (PUBLISHED & TO BE PUBLISHED IN UK) among them: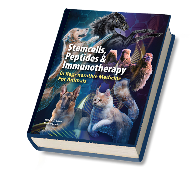 Stem Cells, Peptides & Immunotherapy in Regenerative Medicine For Animals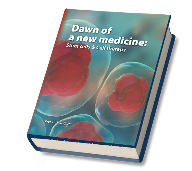 Dawn of a New Medicine: Stem Cells & Cell Therapy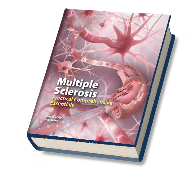 Multiple Sclerosis: Practical Comprehensive Essentials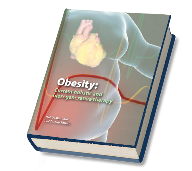 Obesity: Current Holistic and Bioregenerative Therapy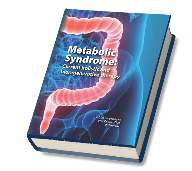 Metabolic Syndrome: Current Holistic and Bioregenerative Therapy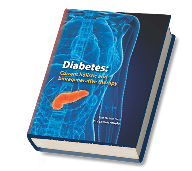 Diabetes: Current Holistic and Bioregenerative Therapy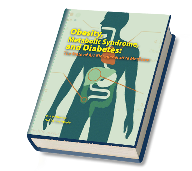 Obesity, Metabolic Syndrome, and Diabetes: The State of Art Bioregenerative Medicine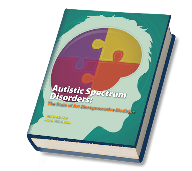 Autistic Spectrum Disorders: The State of Art Bioregenerative Medicine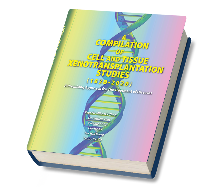 A Compilation Of Cell And Tissue Xenotransplantation Studies (1838-2020) A Promising Approach for The Treatment Disease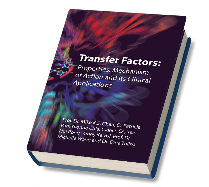 Transfer Factors: Properties, Mechanism of Action and its Clinical Applications
AUTHOR & CO-AUTHOR FOR 70+ OVER PUBLICATIONS IN MEDICAL & SCIENTIFIC JOURNALS IN EUROPE & USA:
AS PLANERY/INVITED SPEAKER OR INVITED KEYMOTE SPEAKER AT MANY MAJOR SCIENTIFIC & MEDICAL EVENTS GLOBALLY, among which: