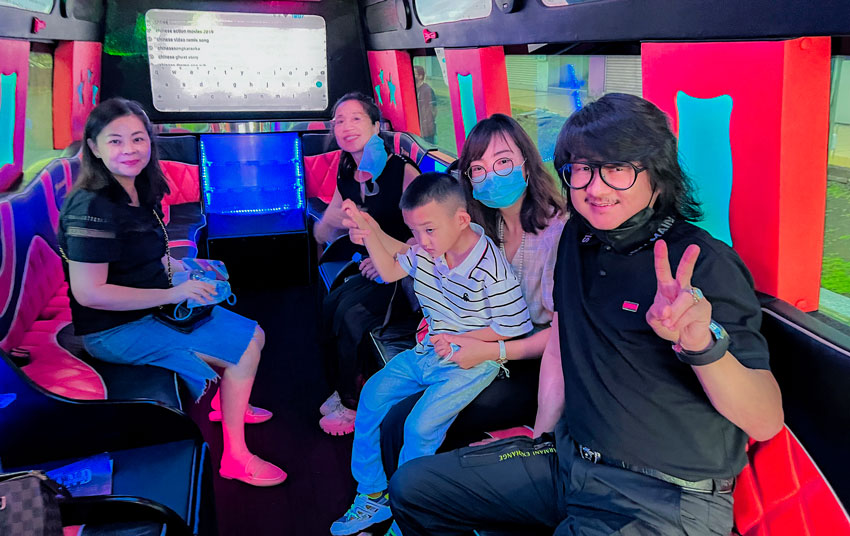 From China to Malaysia – A Journey of Hope for Li-Hong Xian, Global Development Delay (GDD) Patient
On July 2022, 5-year-old Li Hong Xian, along with his mother and grandmother, arrived in Malaysia after a long journey. The trio had to wait countless months to receive qualifications for exiting their country amid China's strict zero-COVID policy. They were then required to undergo a 14-day quarantine, followed by another 7 days of quarantine in Hong Kong, adding to the already arduous and expensive trip. But they were undeterred.
Here, in European Wellness Centre, is hope for little Li's condition.
Li has Global Developmental Delay (GDD), a neuro-developmental disorder related to the brain that impacts a person's cognitive and physical development, resulting in a longer time to reach certain developmental milestones compared to others. Children with GDD can grow up to lead independent lives as adults, but due to how variable the condition is, not all individuals will achieve the same level of independence.
European Wellness's treatment methods, which emphasise a comprehensively holistic approach that includes the use of advanced biomedical treatments such as cellular therapy with targeted, organ-specific Precursor Stem Cells of the brain, transcranial therapy, scalar plasma therapy, and Hyperbaric Oxygen Chamber Therapy, have yielded positive results in patients with neurodevelopmental conditions that include GDD, cerebral palsy, Down syndrome, autism, and more, offering them a future with significantly improved quality of life.
For his first session with European Wellness, Li spent a week undergoing a custom-tailored specialised treatment on site. European Wellness Founder and Chairman, Prof. Dato' Sri Dr. Mike Chan, personally invited the trio on a complementary cruise for a private talk and to watch the beautiful setting sun in Kota Kinabalu's coast. Within this short time, Li's mother said that she found reassurance in the friendliness, enthusiasm, and knowledge of European Wellness's team of professionals, and expressed hope that her son's condition would improve.
Thank you once again for choosing European Wellness!