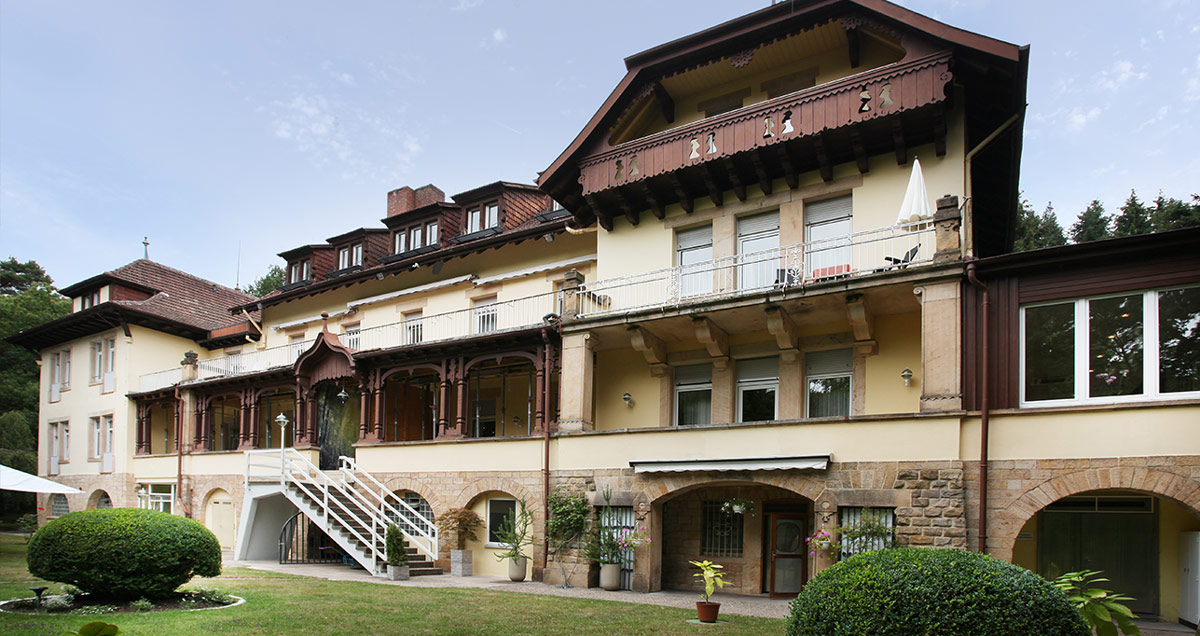 Interview with Prof. Dr. Mike Chan on EW Villa Medica and on Biological, Integrative and Regenerative Medicine
The EW Villa Medica is a center for regenerative medicine based in Edenkoben, Germany with 55 years of clinical experience. The doctors are specialized in the field of biological, integrative and regenerative medicine including cell therapy. EW Villa Medica is part of European Wellness Group which is led by Prof. Dr. Mike Chan. He has a reputation as one of the world's most prestigious researchers in the field of anti-aging, regenerative, nutritional and biological medicine. He is renowned as one of the pioneers who introduced cellular therapy, bio molecular medicine in the 80's and stem cell research to Asia in the early 90's.
Prof. Dr. Mike Chan owns and leads twelve clinics and centers which provide regenerative medicine. He also serves as Director of Research and Senior Technical Consultant for world-renowned anti-aging brands. He is also a member of several scientific committees such as the International Association of Stem Cell Transplantation in the USA, the International Association of Cell Therapy, Europe and the European Wellness Academy of Integrative Biological Medicine in Germany, among others.
Interviewer: Prof. Dr. Chan, you are one of the most renowned experts in the field of regenerative medicine and cell therapy. What inspired you to specialize in this field?
Prof. Chan: I have always been drawn to cell therapy due to the principle "Like treats like", which comes from the Latin saying "Similia Similibus Curantur". The human body is dependent on the integrity of the system and we now know that disease comes primarily from our own system. The system depends on the organs in our body and the organs depend on the cells. At the end of the day as our cells age, we also age.
Interviewer: You run 12 clinics and centers for revitalization and youth restoration which is popular among prominent VIP figures from America, Europe, the Middle East and Asia, including members of royalty, celebrity and the rich & famous. How did you start in the field of cell therapy?
Prof. Chan: In 2003, my wife, Professor Dr. Michelle Wong, and I were fascinated by what we encountered in the mid-80s when we were touring Switzerland and Germany and were down in Berlin and Montreux Revitalisation Centres. We went into the field with deeply devoted to research, starting with only 10,000 Deutsche Mark in our pockets, a table and two chairs. I was one of the first to discover stem cell technologies, with the founding of FCTI (Frontier Cytobiological Therapies International) – the world's largest provider of fetal progenitor stem cells today – for the treatment of chronic and incurable diseases by conventional medicine in Asia. In the same year, my wife and I also introduced Precursor Stem Cell therapy to Europe and other regions outside of Europa and Asia.
Interviewer: The EW Villa Medica is a regenerative medicine center with 55 years of holistic regenerative medical history. Could you please tell us what makes the EW Villa Medica special?
Prof. Chan: The expert team at EW Villa Medica are specialized in the field of biological medicine, integrative and regenerative medicine including cell therapy since 1963 with a record of having treated 65,000 patients with tailor-made individualized prescriptions for 55 years. Cell therapy helps optimize productivity and improves and extends the quality of life of our patients. Patients who come to our clinic to undergo cell therapy as a rejuvenation therapy have experienced many positive effects such as improvement of sleep quality, more energy and focus. Cell therapy also works as a preventive against chronic health conditions. With cellular therapy we can delay the aging process of our patients.
I am glad that we are be able to offer cell therapy that not only reverses or delays the aging process but also combats nearly every disease in our centres worldwide, many of which are not using conventional medical solutions. Seeing how successful these treatments have been, with the right progenitor / precursor cells or stem cells, the future of medicine is already here today.
You are as old as your biological age and not as your chronological age – and fortunately, we can do something about our biological age. You cannot stop aging but you can definitely reverse your age biologically by at least 8 to 10 years, which helps tremendously when it comes to looking and feeling much younger. And you can delay the progression of diseases. Seek the right people and experts with experience and qualifications in the field, such as the team of specialists we have at EW Villa Medica, and the experience is sure to reward you.
Interviewer: Thank you for the interview, Prof. Chan!