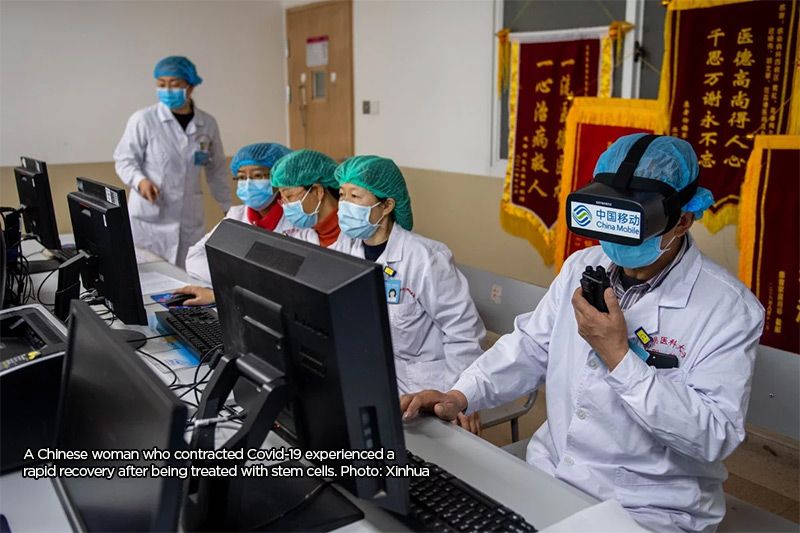 Critically ill Chinese patient saved by stem cell therapy
A 65-year-old Chinese woman who fell seriously ill after being infected with the coronavirus made a startling recovery after being given stem cell therapy
, according to a new study by Chinese scientists.
The patient had been fighting for her life in the intensive care unit at Baoshan Hospital in Kunming, the capital of southwest China's Yunnan province, for nearly two weeks after contracting Covid-19, the disease caused by the virus.
But according to a paper published by a team of researchers from Kunming University led by Dr Hu Min, just four days after being given her first shot of umbilical cord stem cells, the woman was back on her feet and able to walk.
"Although only one case was shown here, it could be very important and inspire similar clinical practices in treating critically ill Covid-19 patients," said the study, which was published on Thursday on Chinaxiv.org, a platform for the release of scientific papers that have yet to be peer-reviewed.The treatment "might be an ideal choice to be used or combined with other immune modulating agents", it said.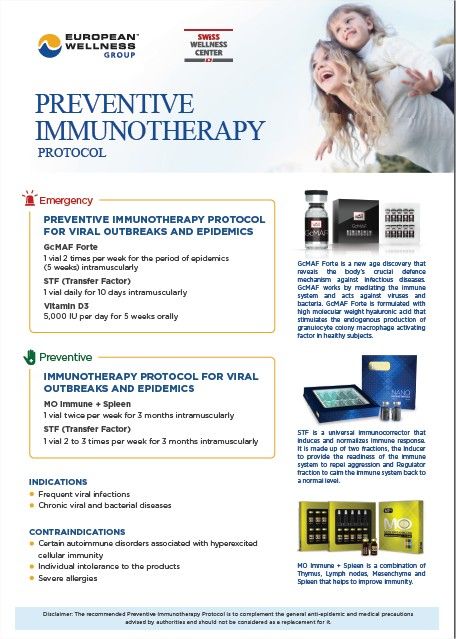 Disclaimer: This Recommended Preventive Immunotherapy Protocol is to complement the general anti-epidemic and medical precautions advised by authorities and should not be considered as a replacement for it.
For more information: contact us now at info@european-wellness.com