REGISTER NOW! 11th A4M Thailand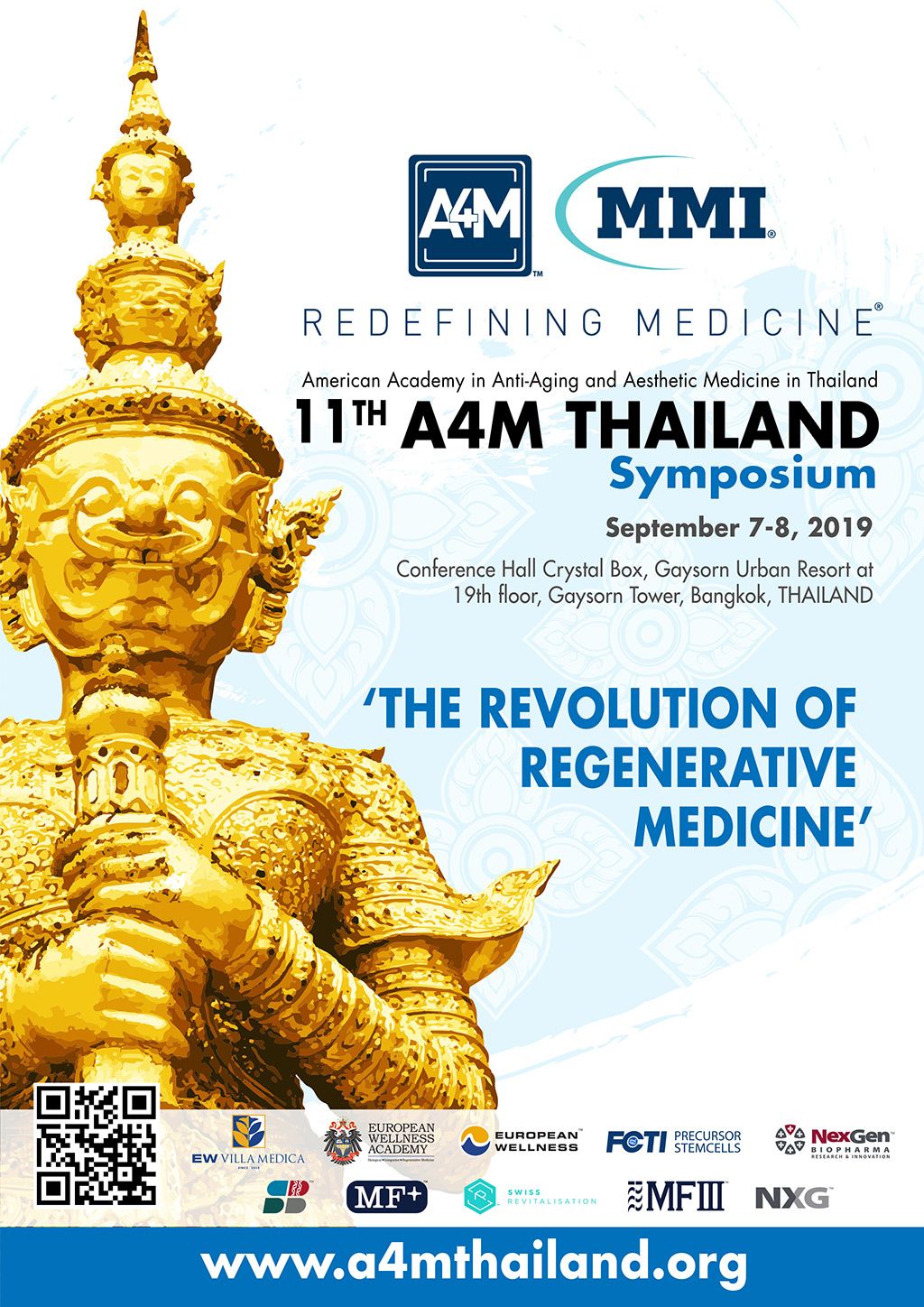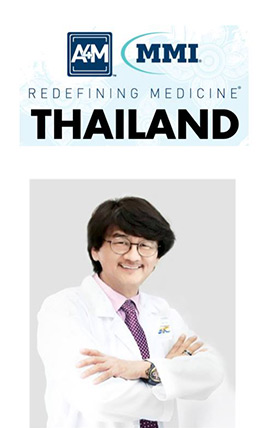 Welcome Messages from new President of A4M Thailand
The Thai Chapter of the American Academy of Anti-Aging Medicine (A4M), which is based in the thriving capital city of Bangkok – has been the central hub for Anti-Aging, Regenerative and Aesthetic Medicine events in Asia.
For the last decade, it has consistently brought the latest medical breakthroughs, cutting-edge techniques and treatment protocols to physicians and aestheticians across the region.
This year, it is a great honor and privilege for me to take the helm of the A4M Thailand Chapter both as Chairman and also as one of the keynote speakers. We will be featuring a new symposium format that complements the global A4M World Conference model.
This exclusive event will showcase the latest trends in the Anti-Aging, Biological, Regenerative and Aesthetic Medicine industry and will feature various international world-class speakers from the US, UK, Europe and Asia who are experts in their respective fields of practice.
We believe that this new symposium format will be both insightful and engaging to our international participants. On behalf of A4M Thailand, I would like to personally invite all of you to join us at the upcoming 11th A4M Thailand Symposium that will be held on 7-8 September 2019.
I look forward to seeing all of you in Bangkok very soon!