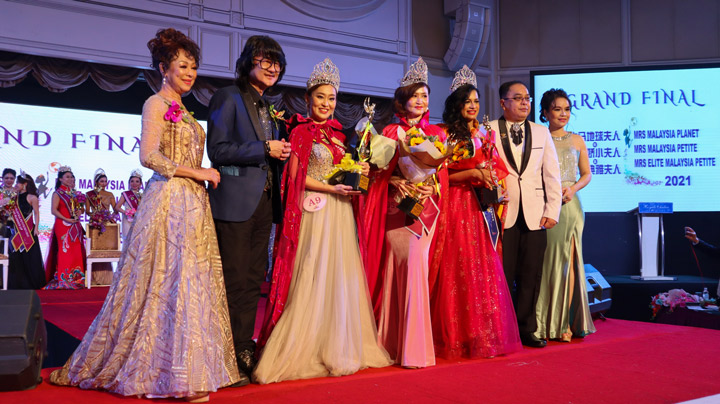 Beauty and grace – at every age!
Over the weekend, European Wellness joined the Mrs. Malaysia Planet, Mrs. Elite Malaysia Petite and Mrs. Malaysia Petite 2021/2022 Grand Final as a Main Sponsor. Held at the Royale Chulan Damansara Hotel in Petaling Jaya, it was a dazzling display of beauty, talent, and confidence as contestants took to the runway and captured hearts with their singing, dancing, and various other performances – proving that with some self-love, motivation, and taking care of one's health, women can look and feel stunning at any age!
Representing European Wellness Biomedical Group as a VVIP and judge during the event was its Co-Founder, Chairman, and Senior Researcher Prof. Dato' Sri Dr. Mike Chan, who also presented a talk on age reversal and age defiance during the event, drawing from more than 35 years of experience in anti-aging and regenerative medicine to provide valuable insight into the science of aging gracefully and confidently. Thank you to the organizers for having us!