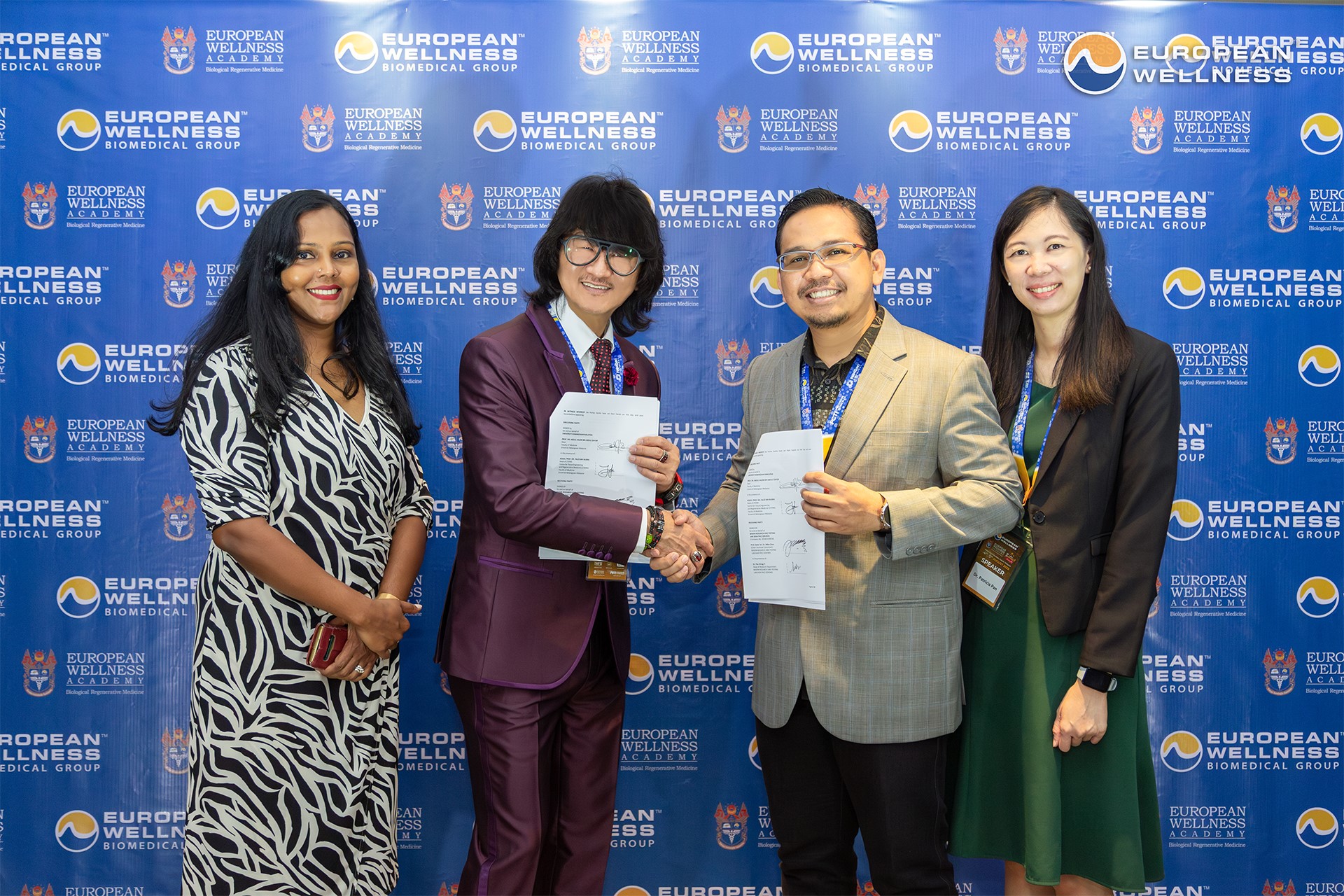 Champions of Innovation: Joint Research Initiatives Between Baden and UKM CTERM!
An exciting partnership is in the works between Baden Research and Testing Laboratory (Baden), a research and development arm of European Wellness, and Universiti Kebangsaan Malaysia's Centre of Tissue Engineering and Regenerative Medicine (UKM CTERM)!
We welcomed Prof. Dr. Mohd Fauzi, Head of UKM CTERM, as one of the delegates at the recent European Wellness Academy (EWA) Summer Seminar on 4th-6th August. At the event, he represented UKM CTERM in signing a Non-Disclosure Agreement at the event with Baden, which in turn was represented by our founder and chairman, Prof. Dato' Sri Dr. Mike Chan. The agreement signifies our decision to embark on collaborative research initiatives together to propel regenerative medicine research in Malaysia, a decision that has been in the making since pre-agreement discussions during our visit at UKM earlier this year!
Prof. Dr. Mohd Fauzi was one of over 100 doctors, physicians, health practitioners, scientists, and other industry experts from 15 nations around the world who attended the EWA Summer Seminar in Hilton Hotel Kota Kinabalu, Sabah. We're honoured to have been graced by his presence. As momentum continues to build between both parties, we are eagerly progressing towards a Memorandum of Understanding – paving the way for an exciting future!
Be sure to stay tuned for more news, events, and other updates! 🙌 🙌