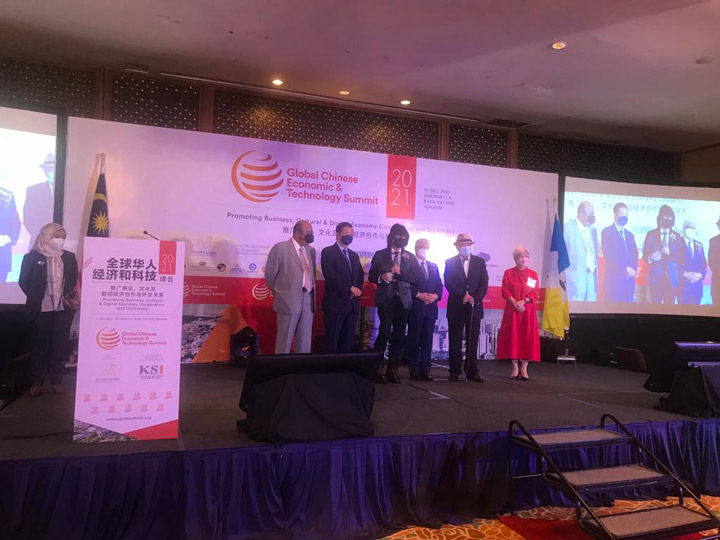 Embracing New Business Opportunities in New Areas: Prof. Dato Sri Dr. Mike Chan to Speak at GCET 2021
European Wellness Biomedical Group Chairman Prof. Dato' Sri Dr. Mike Chan is an invited speaker at this year's prestigious 𝗚𝗹𝗼𝗯𝗮𝗹 𝗖𝗵𝗶𝗻𝗲𝘀𝗲 𝗘𝗰𝗼𝗻𝗼𝗺𝗶𝗰 & 𝗧𝗲𝗰𝗵𝗻𝗼𝗹𝗼𝗴𝘆 𝗦𝘂𝗺𝗺𝗶𝘁 (𝗚𝗖𝗘𝗧)!
An annual international forum that brings together government, business, and academic leaders throughout the world to foster economic, educational and technological partnerships, GCET is paving the way for sustainable growth and development, especially during the global recovery.
Prof. Dato' Sri Dr. Mike Chan will be giving his insight on how today's businesses can embrace new opportunities in new growth areas, drawing upon his more than 35 years of experience in breaking through global barriers for anti-aging and regenerative medicine technology.
The Summit will be held on 16 December 2021 at Shangri-La Rasa Sayang, Penang, Malaysia. Stay tuned for one of the region's biggest international business/tech summits of the year!
Read the brochure
https://nxg.app.box.com/s/q97awb1pixd2xpqyr12blgpfow85p075
About Prof. Dato Sri Dr. Mike Chan
About GCET
https://kasi.asia/events/world-chinese-business-technology-economic-summit/