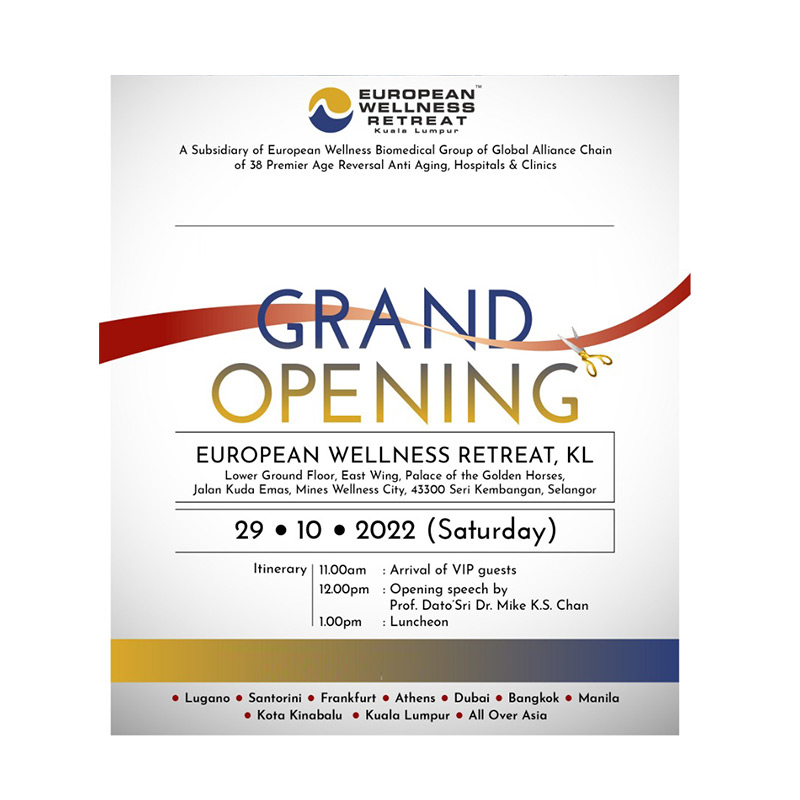 GREAT NEWS! On 29 October, 2022, our new European Wellness Retreat in Kuala Lumpur, Malaysia will have its Grand Opening!
The event will feature an opening speech by Prof. Dato' Sri Dr. Mike K.S. Chan, who is European Wellness Biomedical Chairman and Researcher, as well as a luncheon session together with invited VIP guests!
We're excited to welcome yet another addition to our global chain of 38 premier age reversal, anti-aging, and youth revitalisation hospitals, clinics, and wellness centres! As the 38th and latest centre, the European Wellness Retreat KL is equipped with luxurious amenities in addition to premium health and wellness services – a distinction unique to the European Wellness brand.
Stay tuned for more of our new centres to follow, including in Bangladesh, in Santorini, Greece, as well as another Malaysian centre in the heart of Kuching, Sarawak!