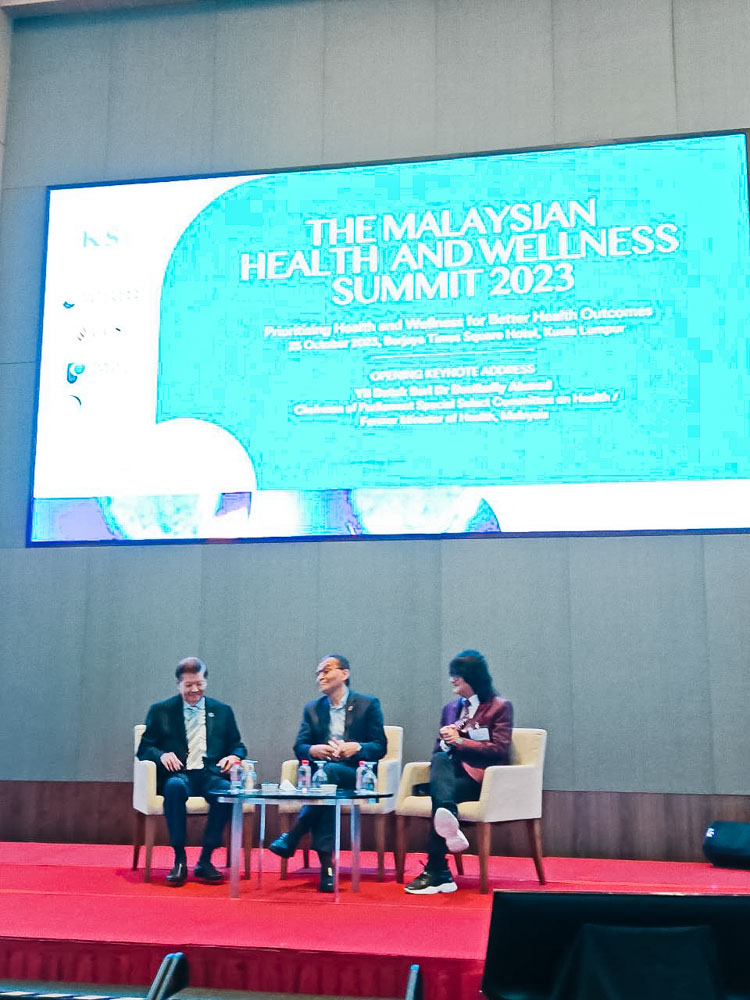 European Wellness Experts Unveil the Future of Healthcare at Malaysian Health & Wellness Summit 2023!
Recent global health challenges, such as the pandemic and the rising prevalence of chronic diseases, make it clear: a massive, co-ordinated push is needed to redefine the trajectory of healthcare and how we deliver it to an increasingly ailing population.
On the 25th of October, European Wellness specialists took centre stage at the Malaysian Health & Wellness Health Summit 2023 in Kuala Lumpur, where they delved into the future of health and wellness. Organised by KSI (Strategic Institute for Asia Pacific), the congress was hosted by representatives of the institute – KSI President Tan Sri Michael Yeoh and KSI Adviser Prof. Dato' Sri Dr. Mike Chan, who is also the Chairman and Founder of European Wellness, and were joined by special guest, Former Malaysian Minister of Health/Parliament Special Select Committee on Health Chairman Datuk Seri Dr Dzulkefly Ahmad.
Prof. Dato' Sri Dr. Mike Chan and fellow European Wellness experts, Head of Medical Advisory Board Prof. Dr. Dmytro Klokol, MD, PhD and Academic Board Advisor Dr. Bawani Nesamany, were also specially invited to present insightful findings and perspectives during their respective sessions. The congress provided a platform for luminaries across many different fields to explore the trends, challenges, opportunities, and possible solutions that will shape the health and wellness industry post-pandemic, focusing on four key areas – health technology and innovation; health tourism and wellness; ageing and elderly care; and public health policies promotion.
In his role as an esteemed Advisor of KSI, Prof. Dato' Sri Dr. Mike Chan shared the stage and VIP lounge alongside other dignitaries including Datuk Seri Dr Dzulkefly Ahmad and KSI President Tan Sri Michael Yeoh.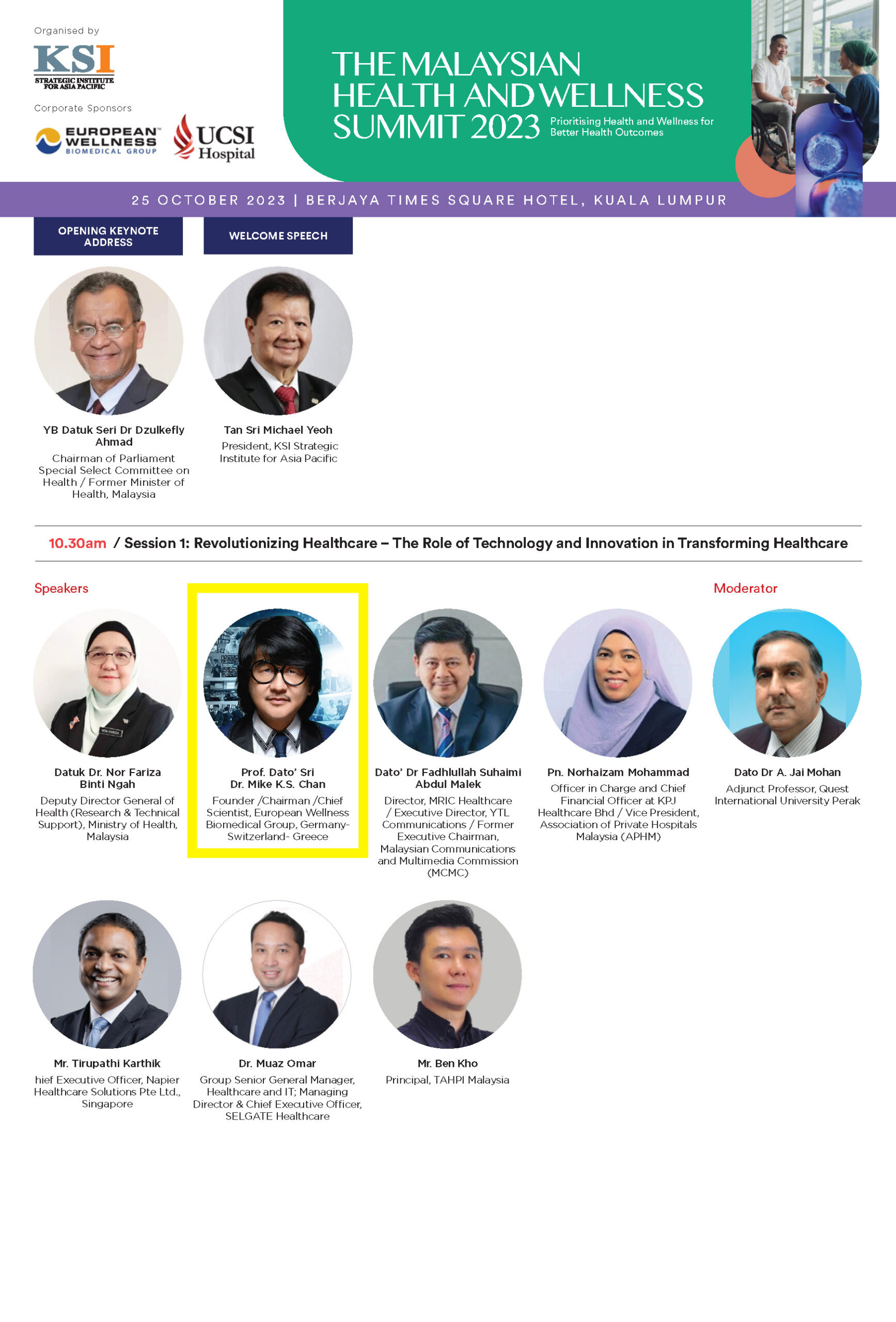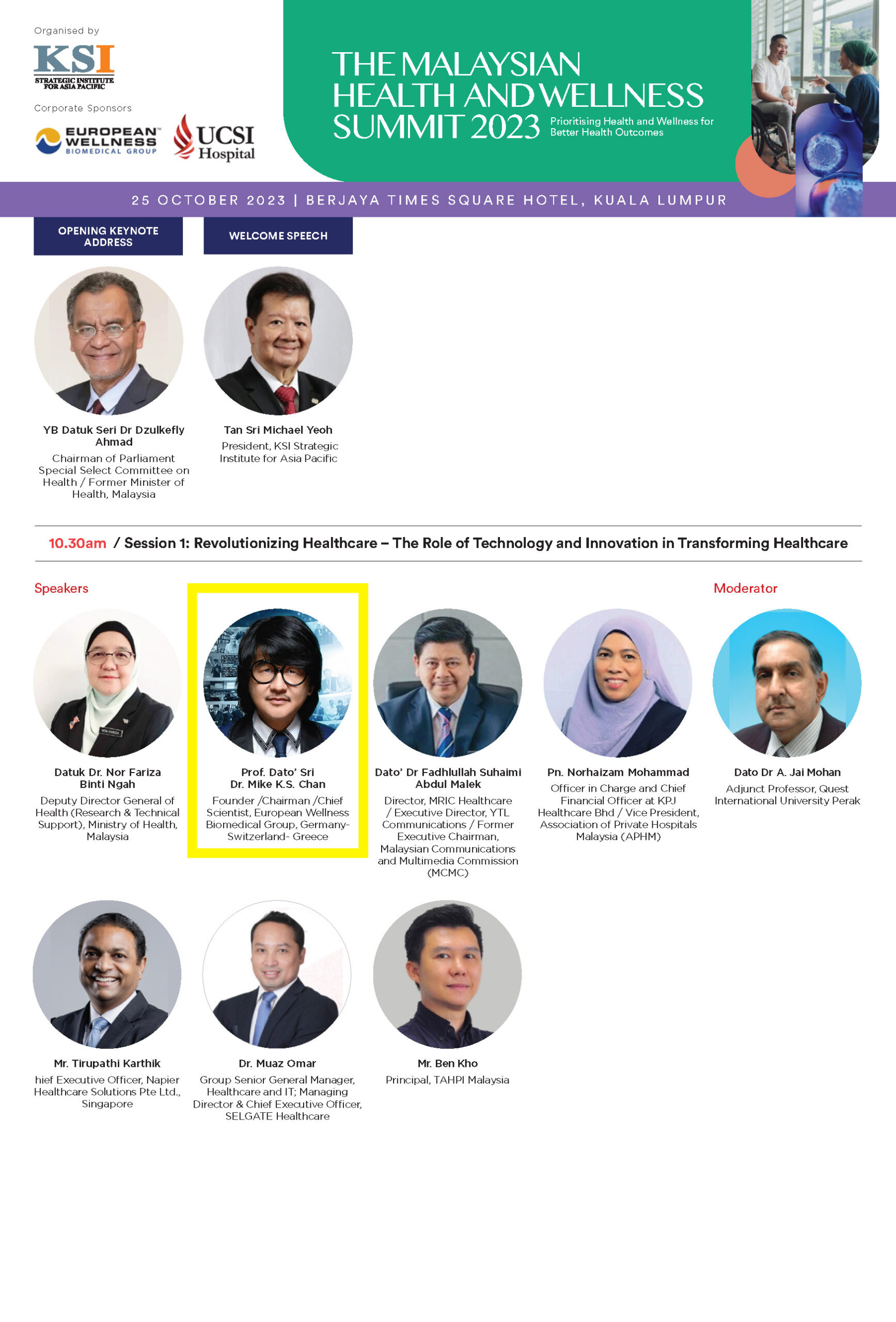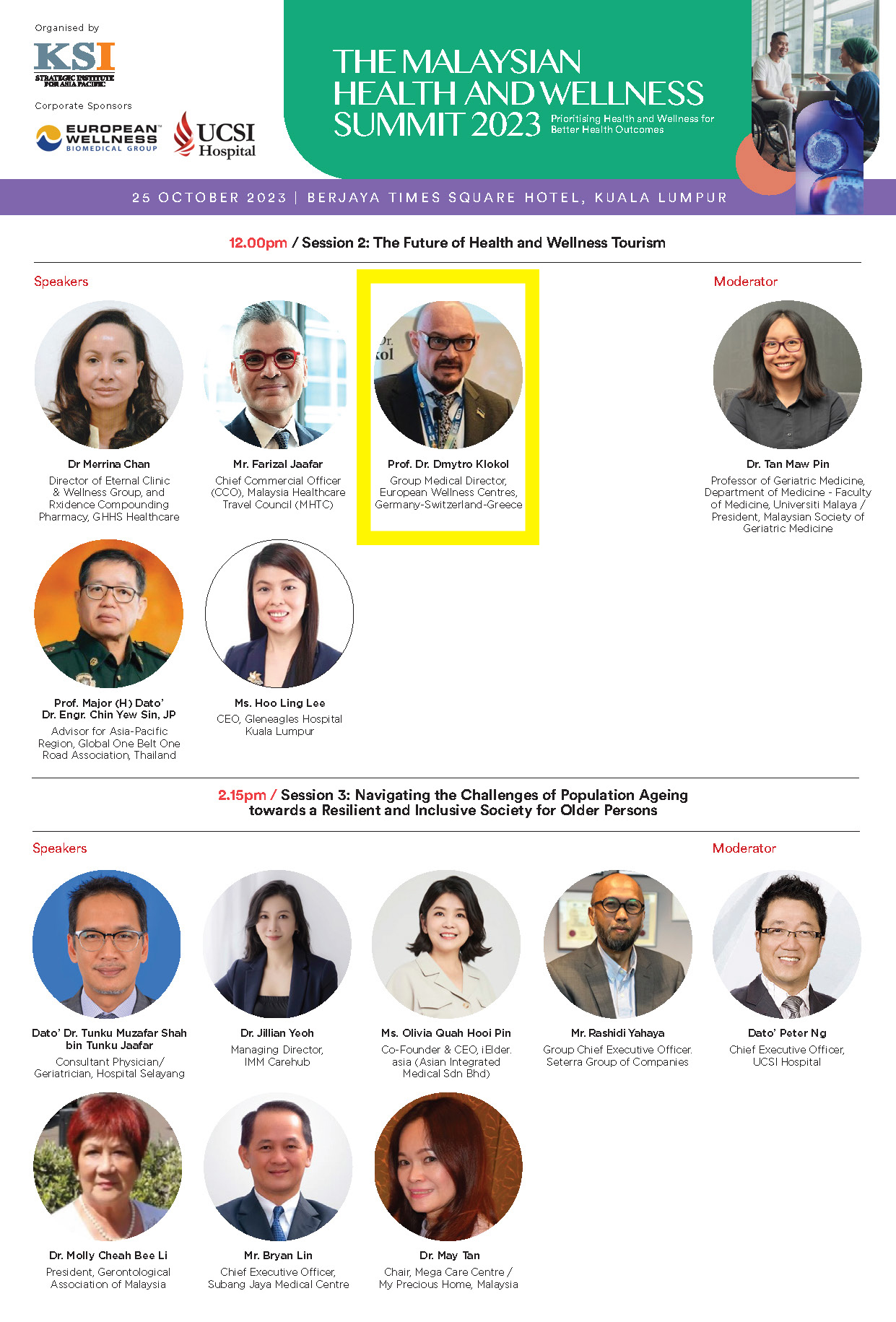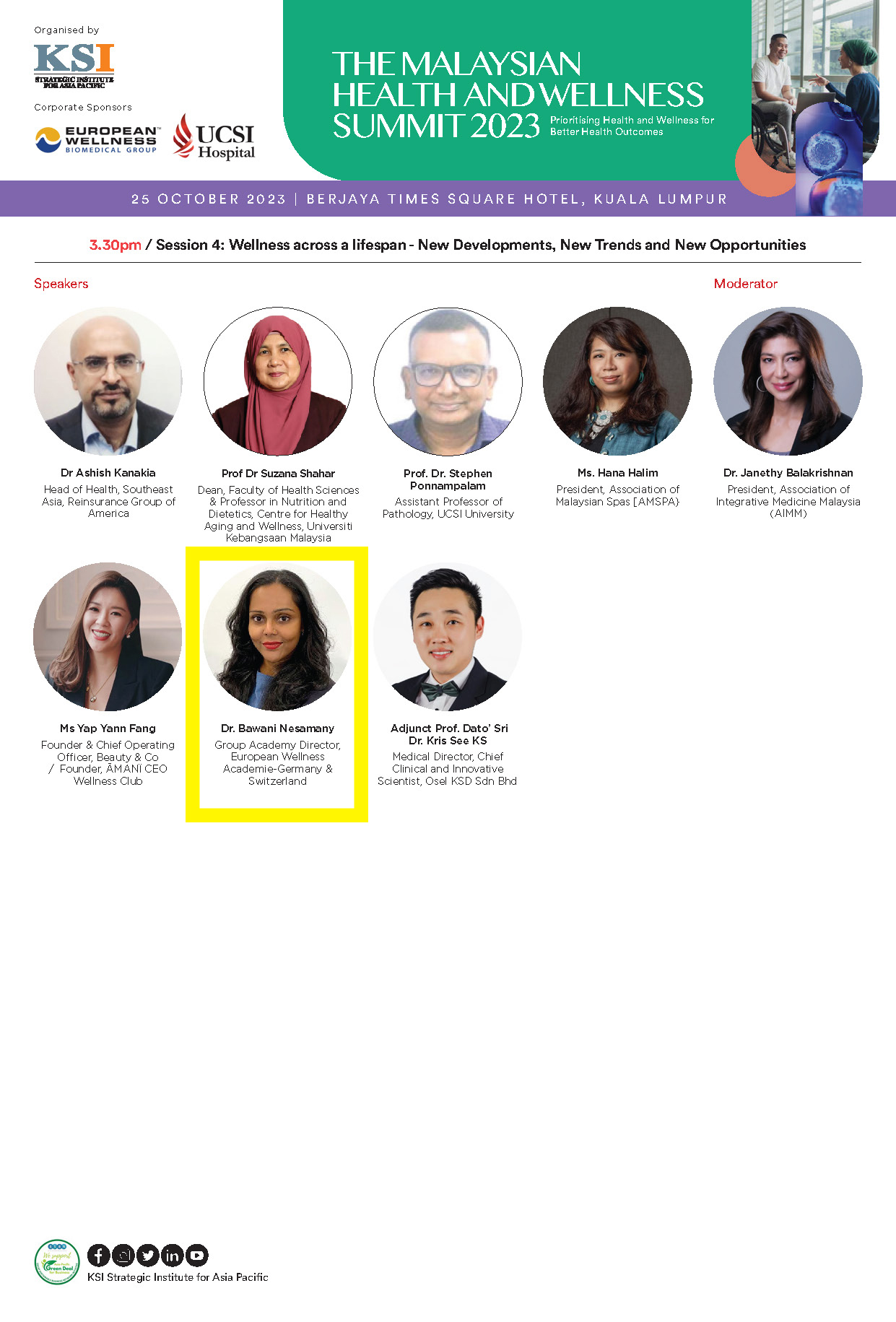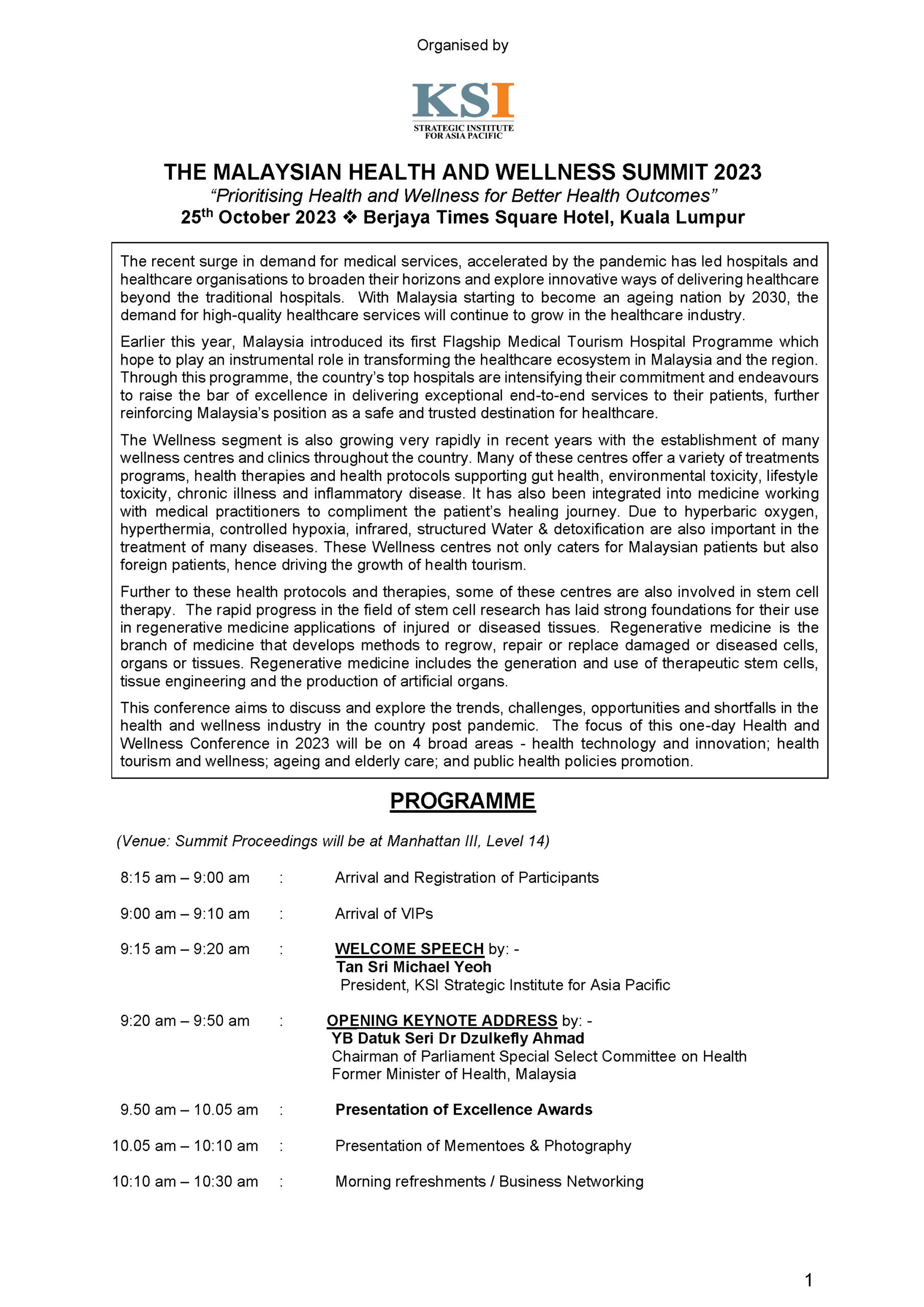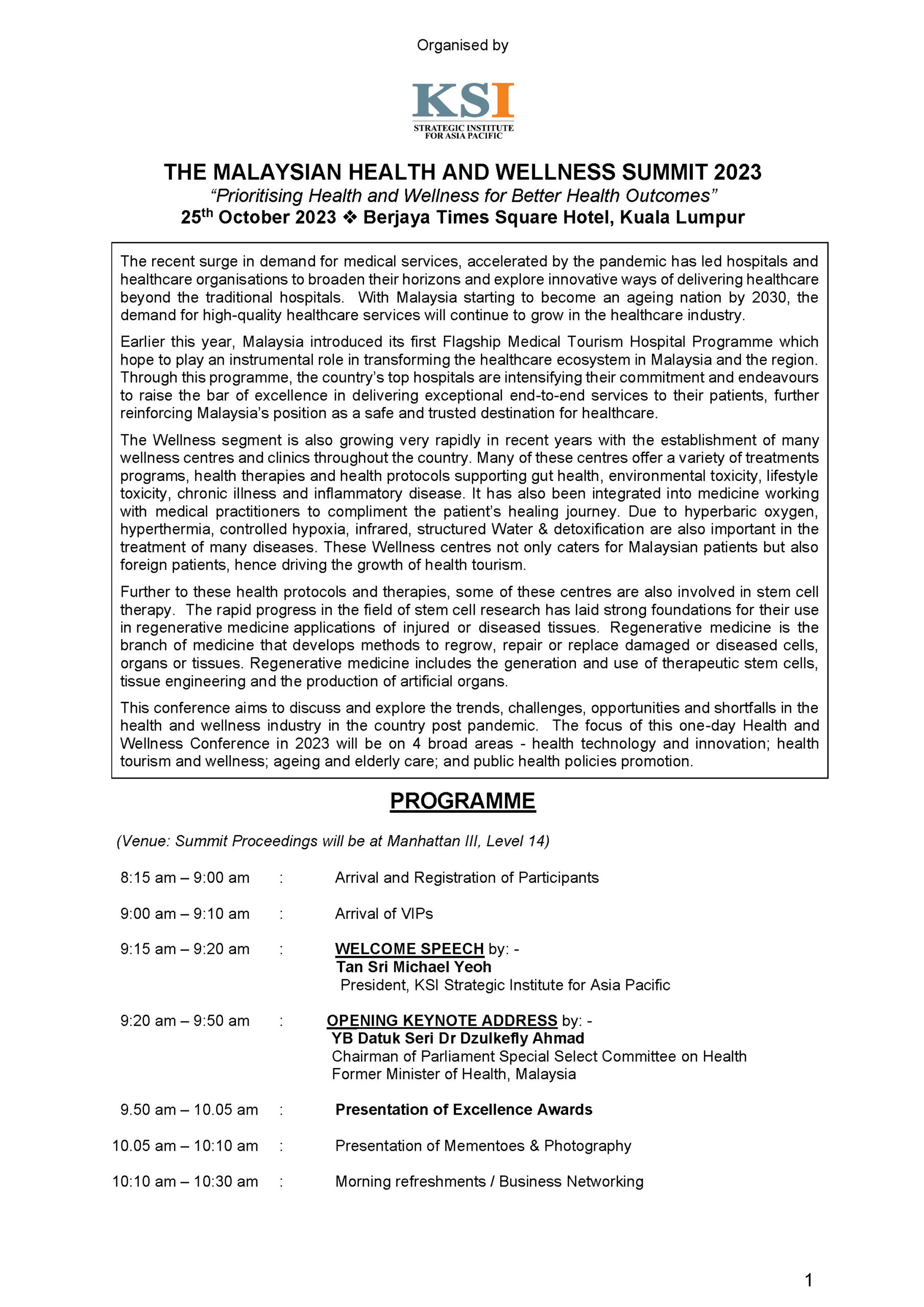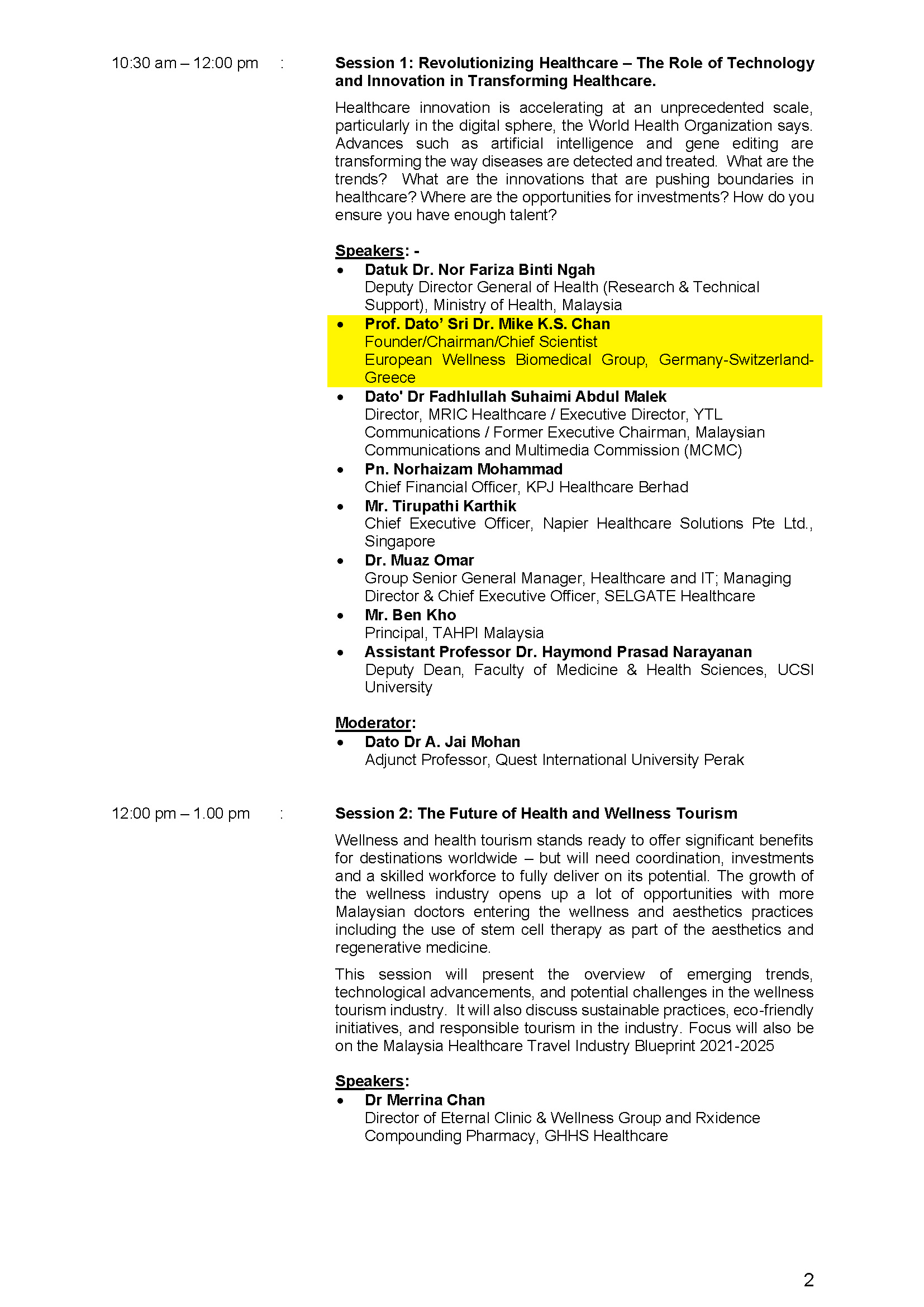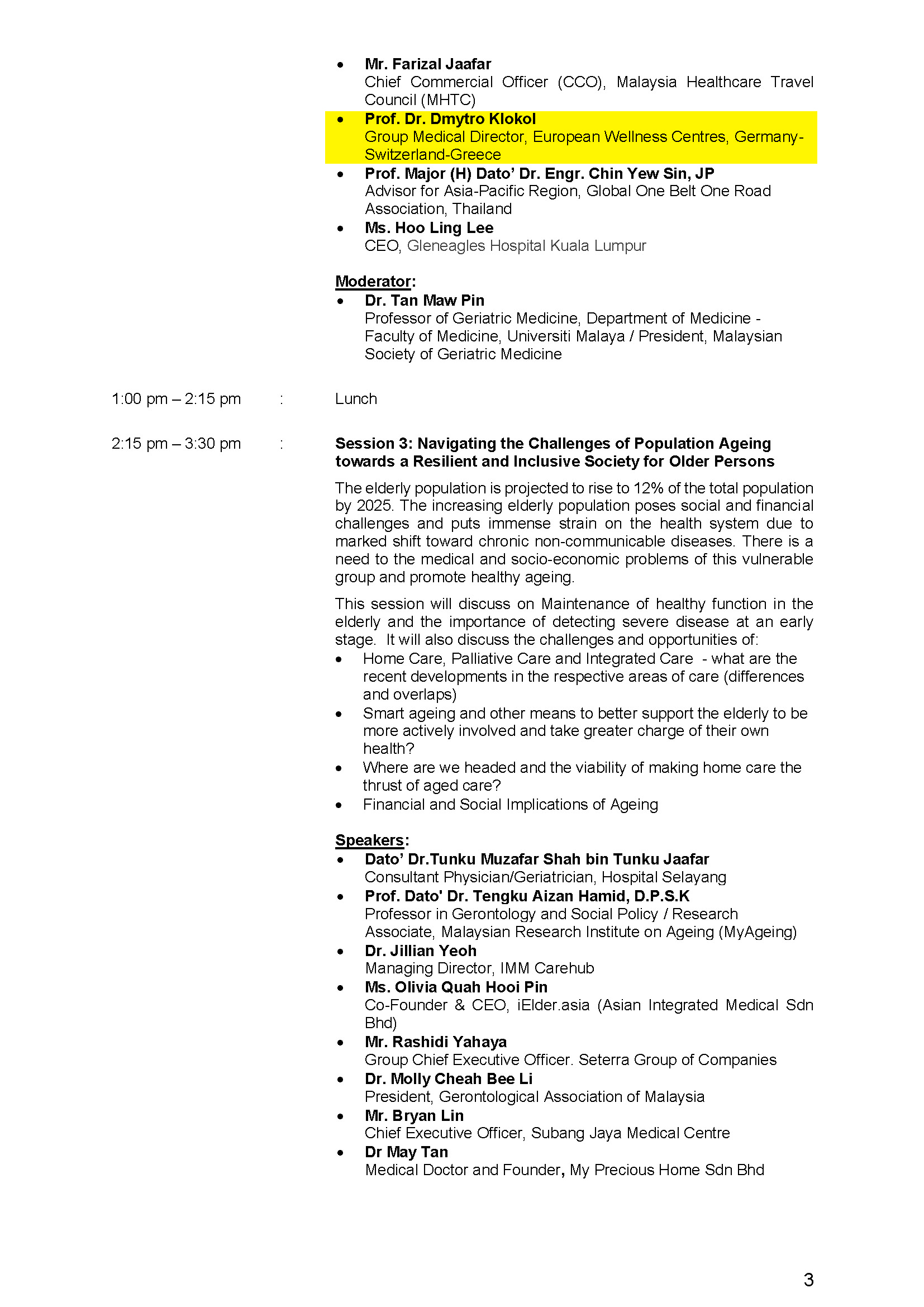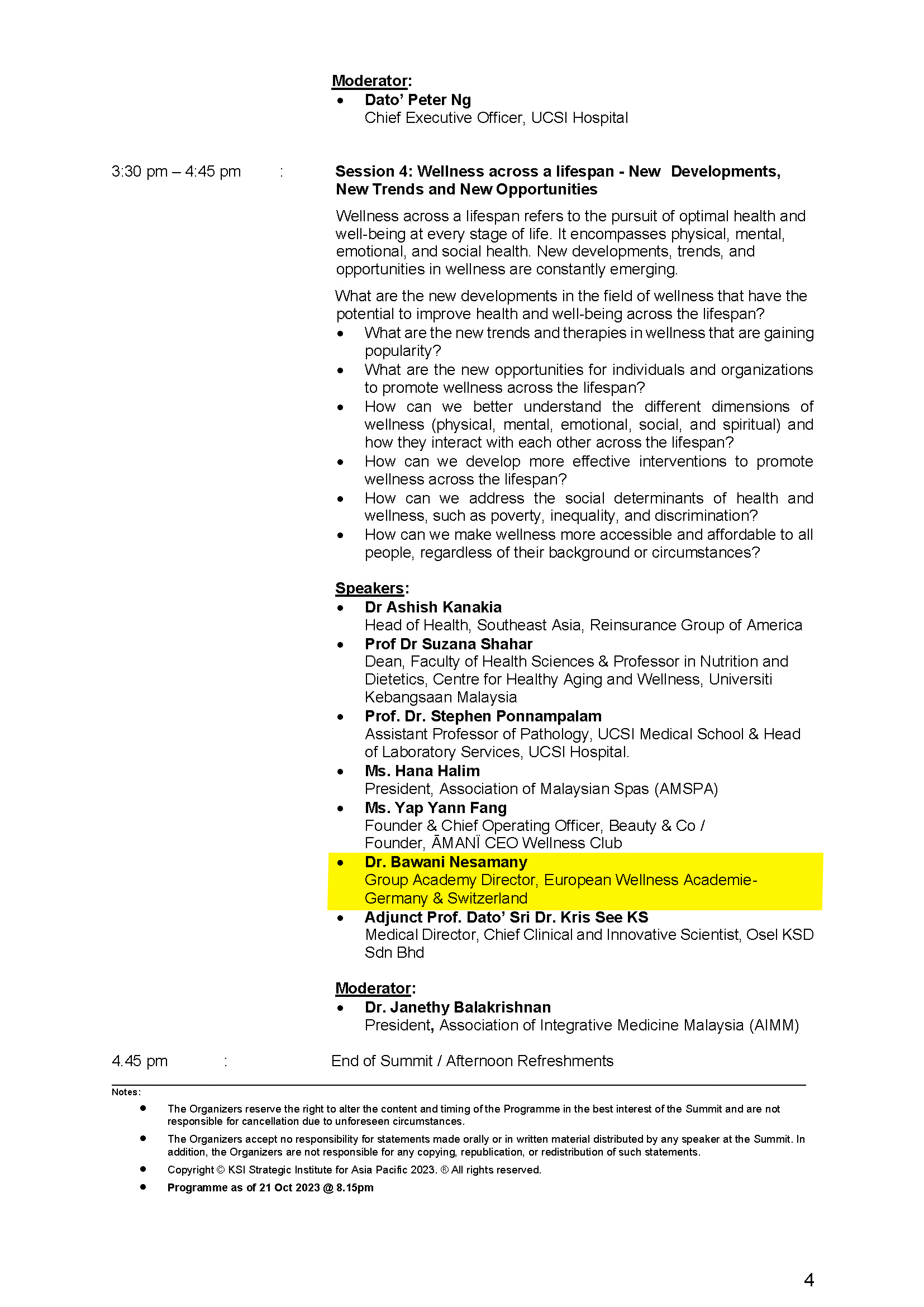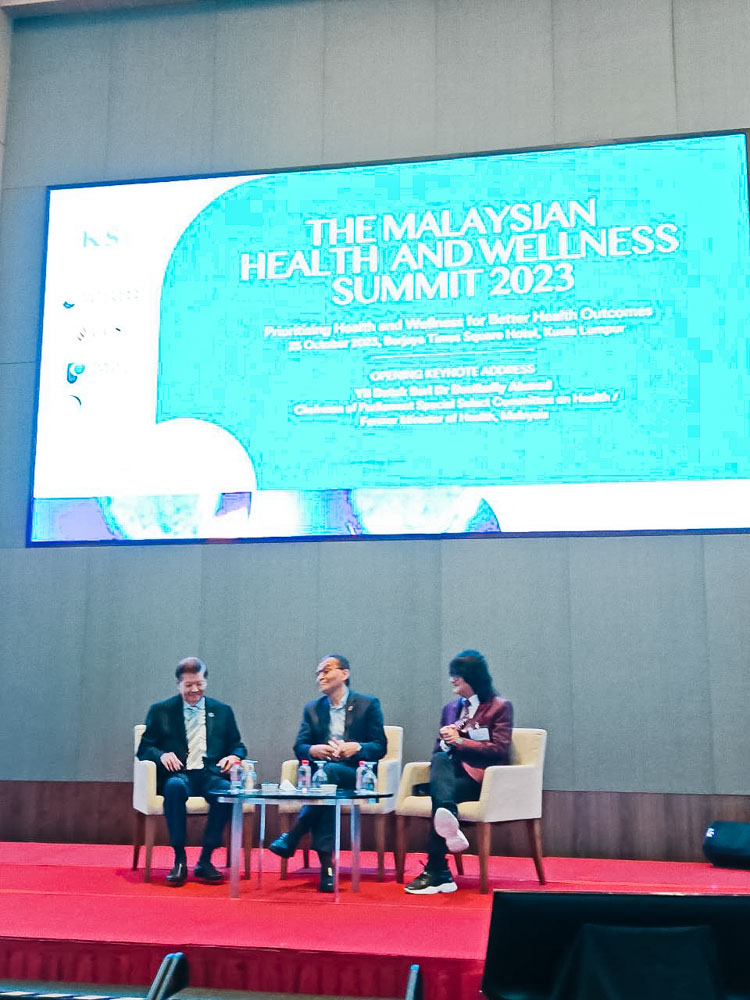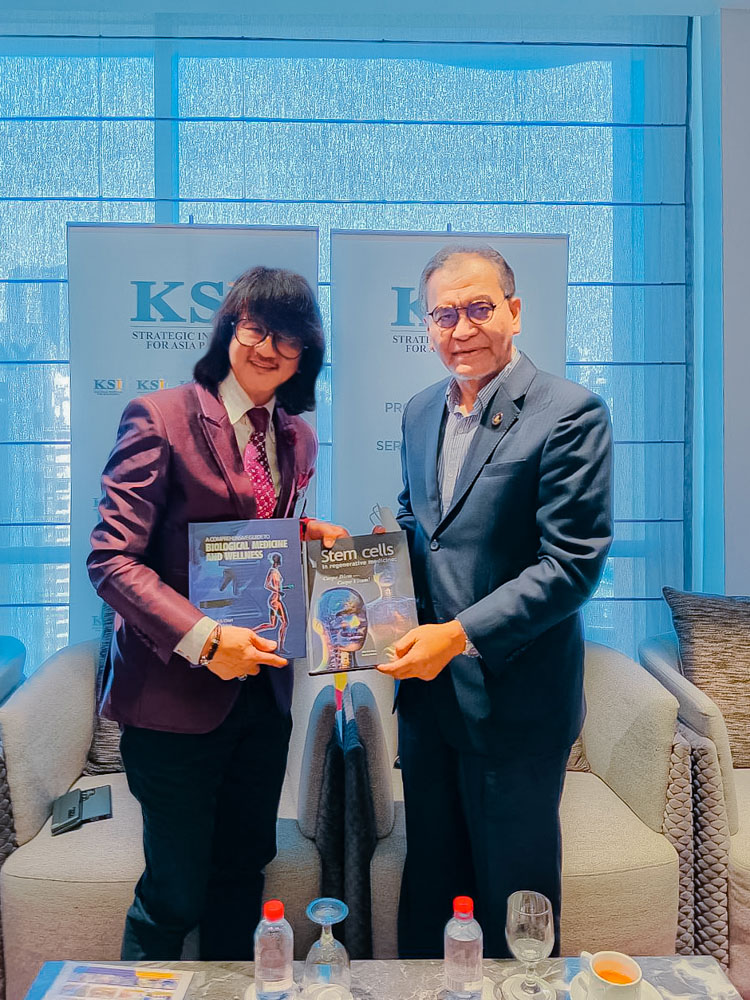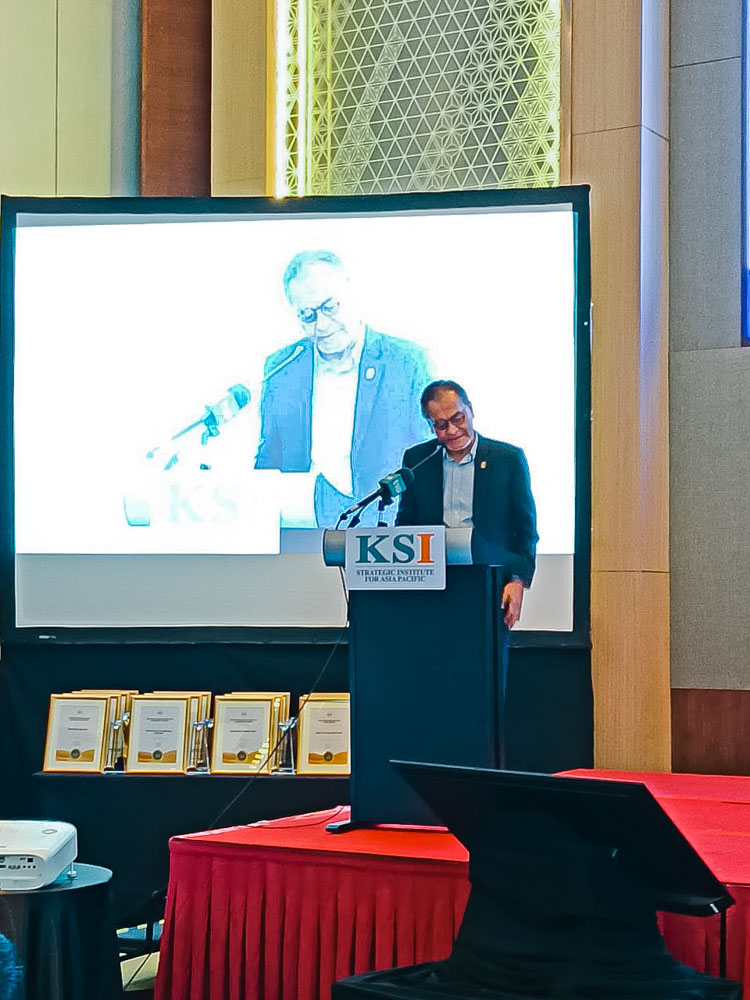 During his opening speech, Datuk Seri Dr. Dzulkefly Ahmad envisioned a Malaysian healthcare system that not only treats illnesses, but employs a holistic approach as well that promotes well-being and disease prevention.
"When individuals are empowered to take charge of their well-being, they become active participants in their own health journeys. This shift from a reactive model to a proactive one is not only more cost effective, but also leads to significantly improved health outcome. Government agencies, healthcare providers, NGOs and private entities must collaborate to ensure a comprehensive approach to healthcare delivery and promotion," he said.
We are delighted to have had the opportunity to be a corporate sponsor for this transformative summit, and to actively participate in the vital conversations that will shape the future of health and wellness in Malaysia and beyond.