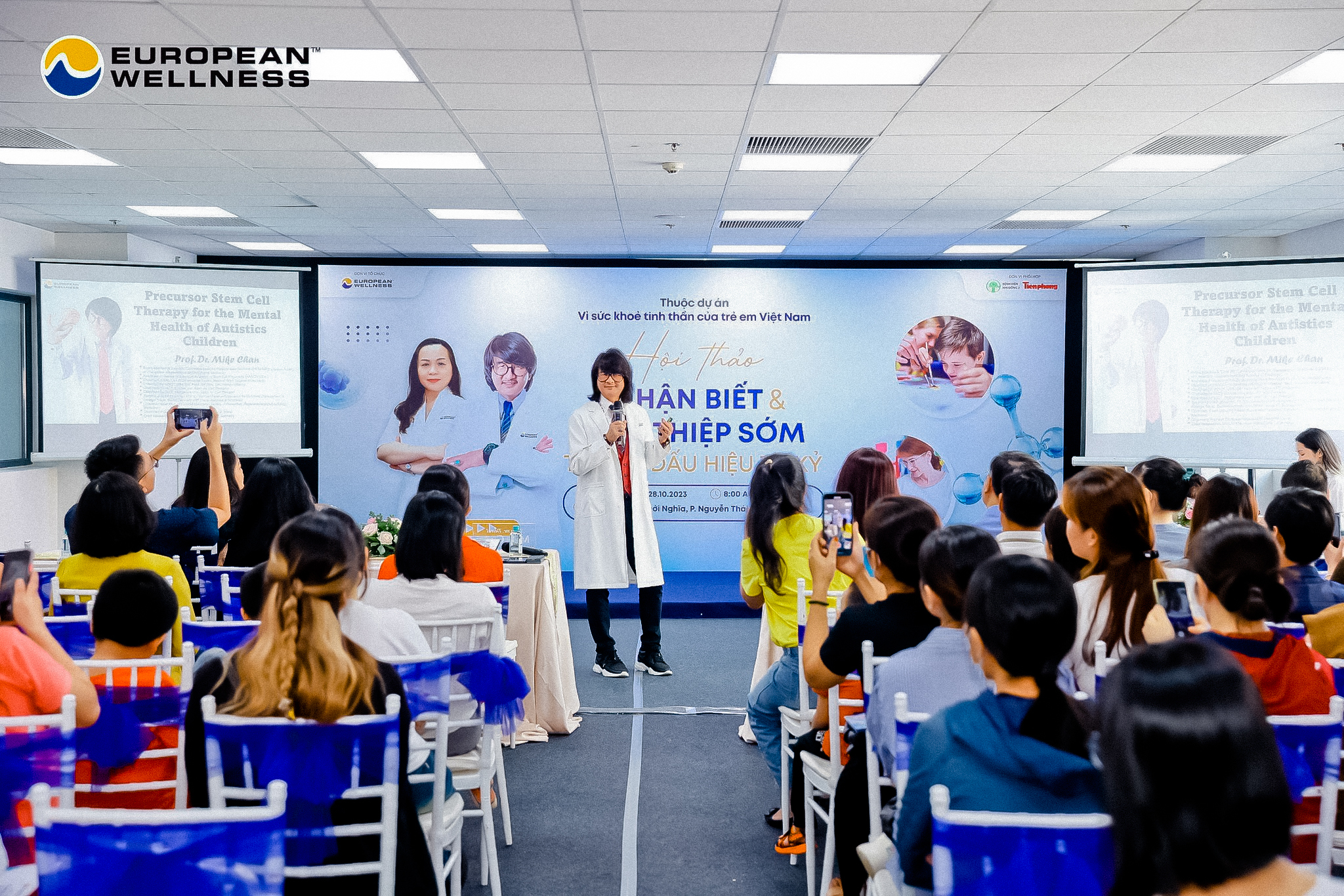 A Brighter Future for Children with Autism: European Wellness and Children's Hospital 2 Organise Workshop and Provide Free Medical Examinations
On October 28th, European Wellness Vietnam joined forces with Children's Hospital 2 to organise a workshop focusing on recognising and early intervention of autism spectrum disorder in children. It featured groundbreaking presentations from leading experts in the scientific and medical community, as well as free medical examinations for over 100 children showing signs of autism.
During the workshop, Dr. Thai Thi Thanh Thuy, former Head of the Department of Child Psychology, Children's Hospital 2, Ho Chi Minh City, provided parents with criteria to help them identify signs of autism in their children, such as actions, language, and eye contact, while European Wellness Chairman and Founder Prof. Dato' Sri Dr. Mike Chan shared the latest intervention methods based on regenerative medicine available for children with autism.
Prof. Dato' Sri Dr. Mike Chan was also joined by European Wellness Medical Advisor Prof. Dr. Yuriy Nalapko, whose medical expertise proved invaluable. The two specialists are authors of the internationally-acclaimed book, "Autism Spectrum Disorder: Bioregenerative Medicine with Stem Cell Therapy", the Vietnamese edition of which was published in June. Their pioneering work has opened up a new and promising direction in the treatment and care of autistic children, providing both professional information for practitioners and practical guidance for family members who are caring for children with autism.
Concurrently with the workshop, free medical examinations were carried out for more than 100 children with signs of autism; they were given specialized tests based on both psychology and regenerative medicine to assess their functional and mental development capabilities.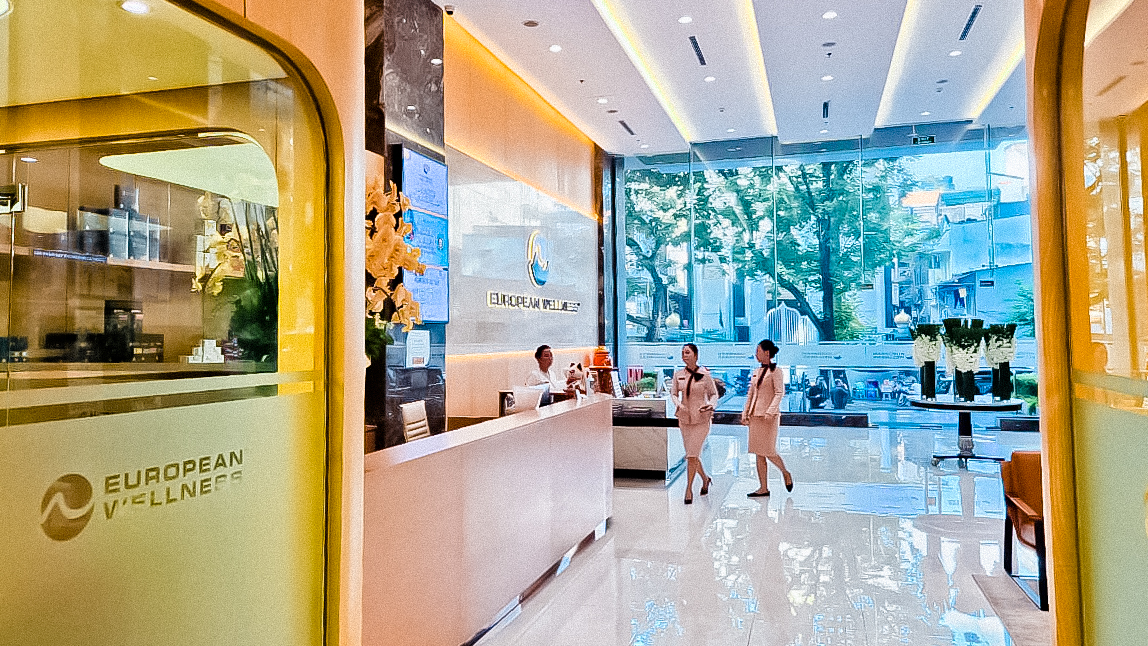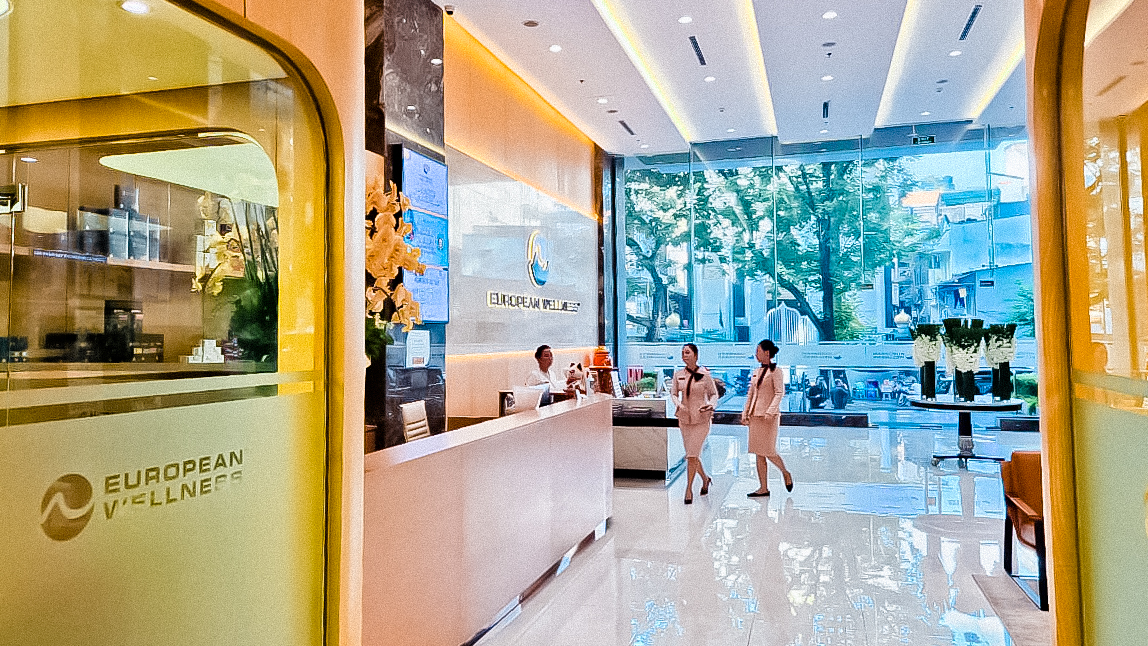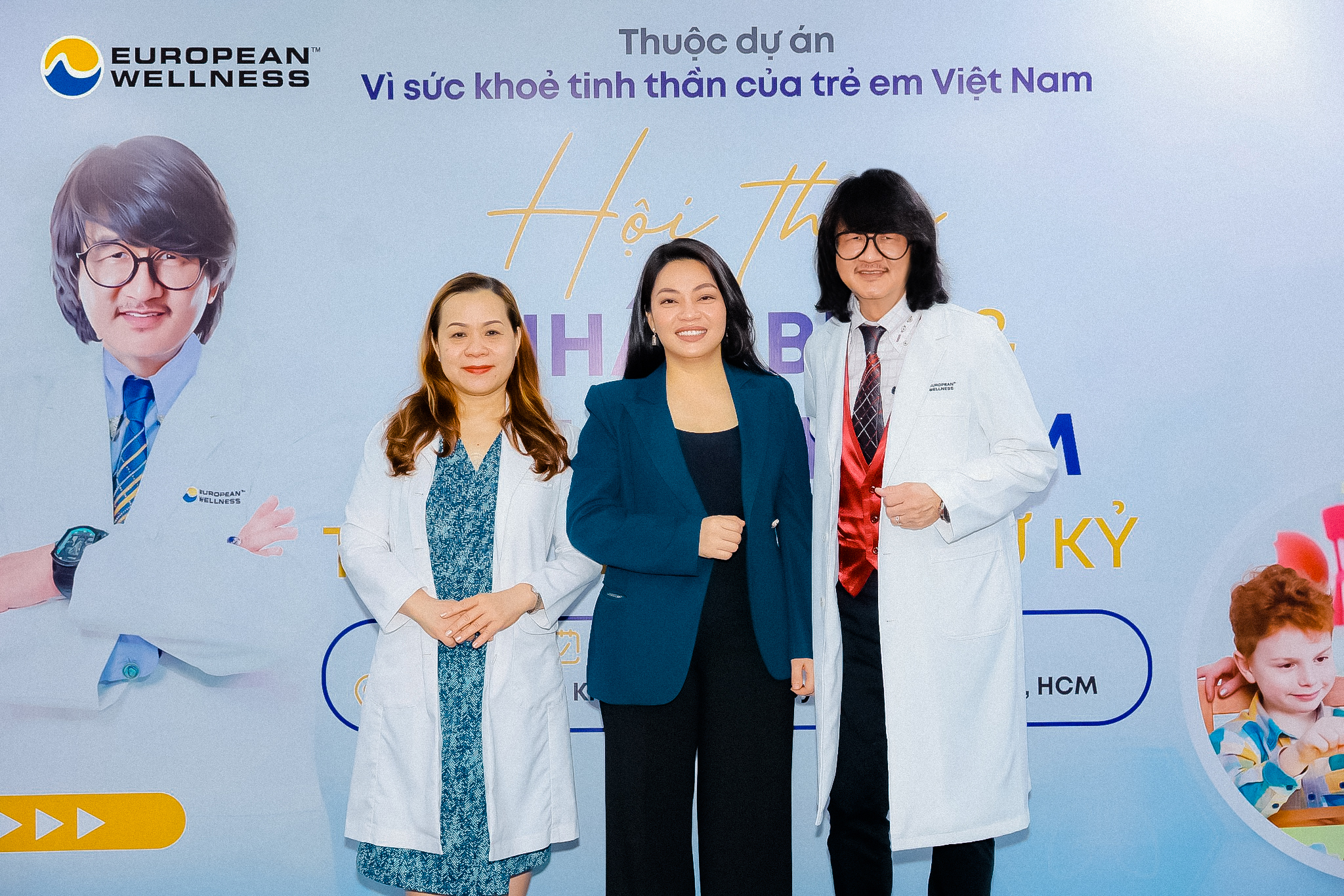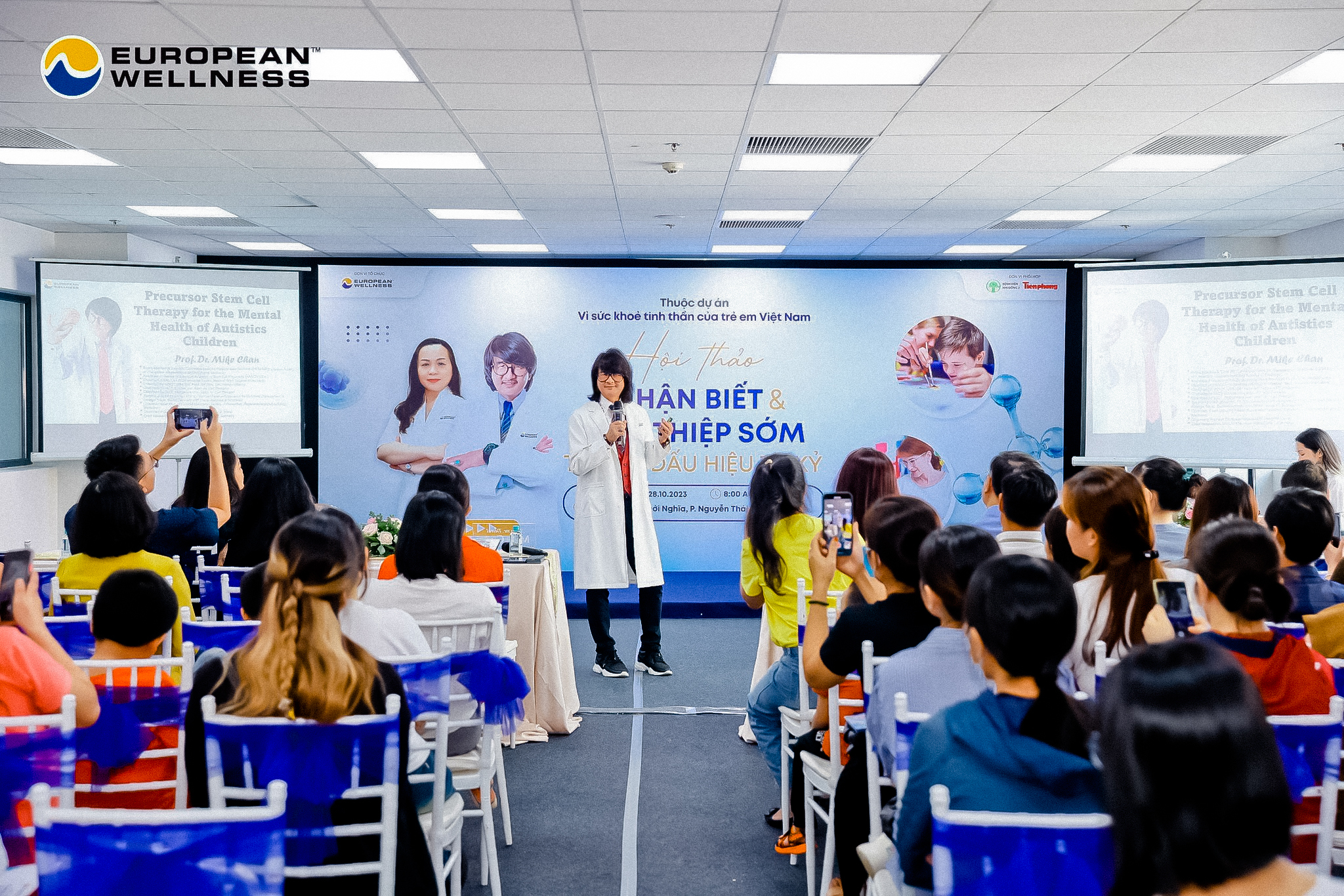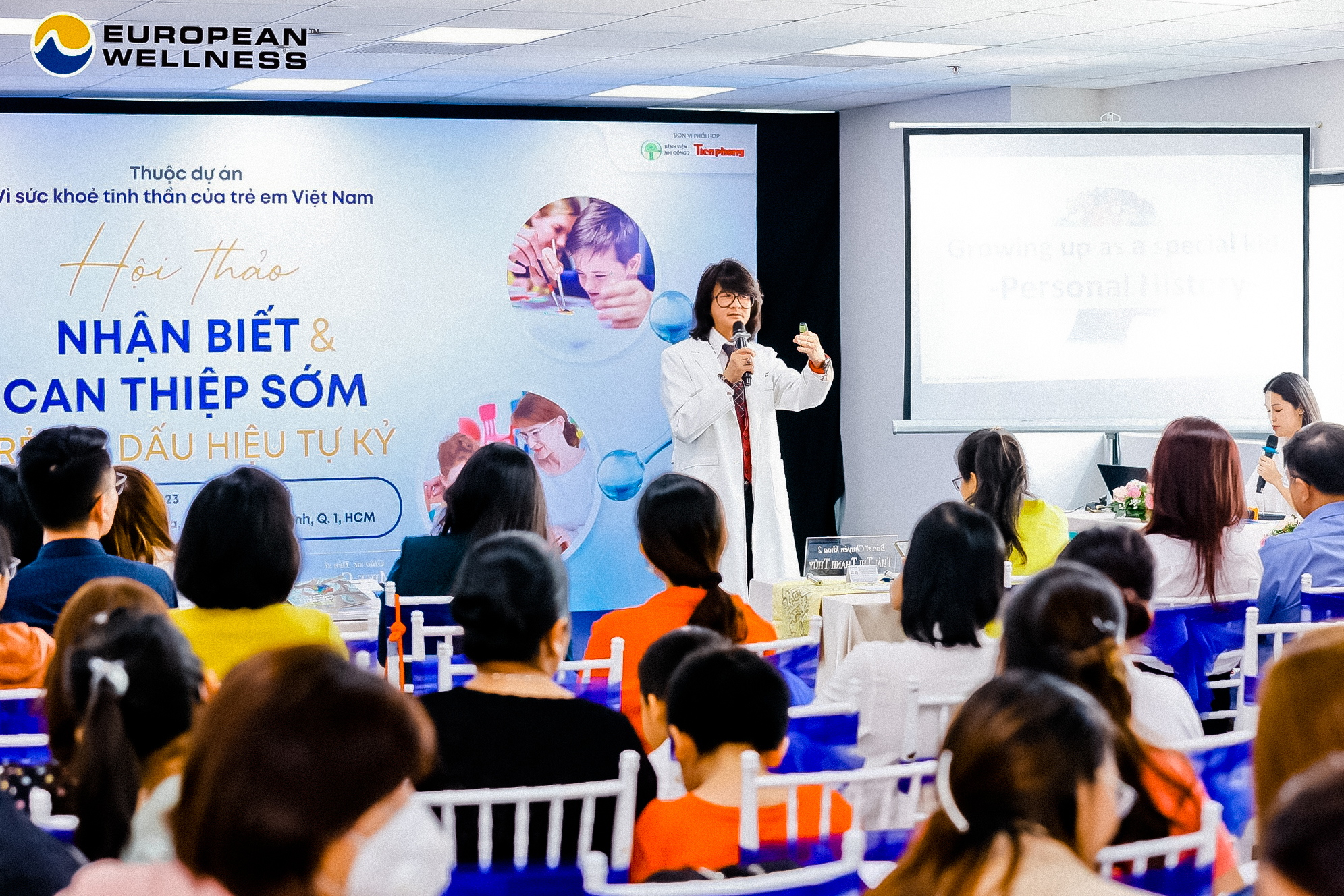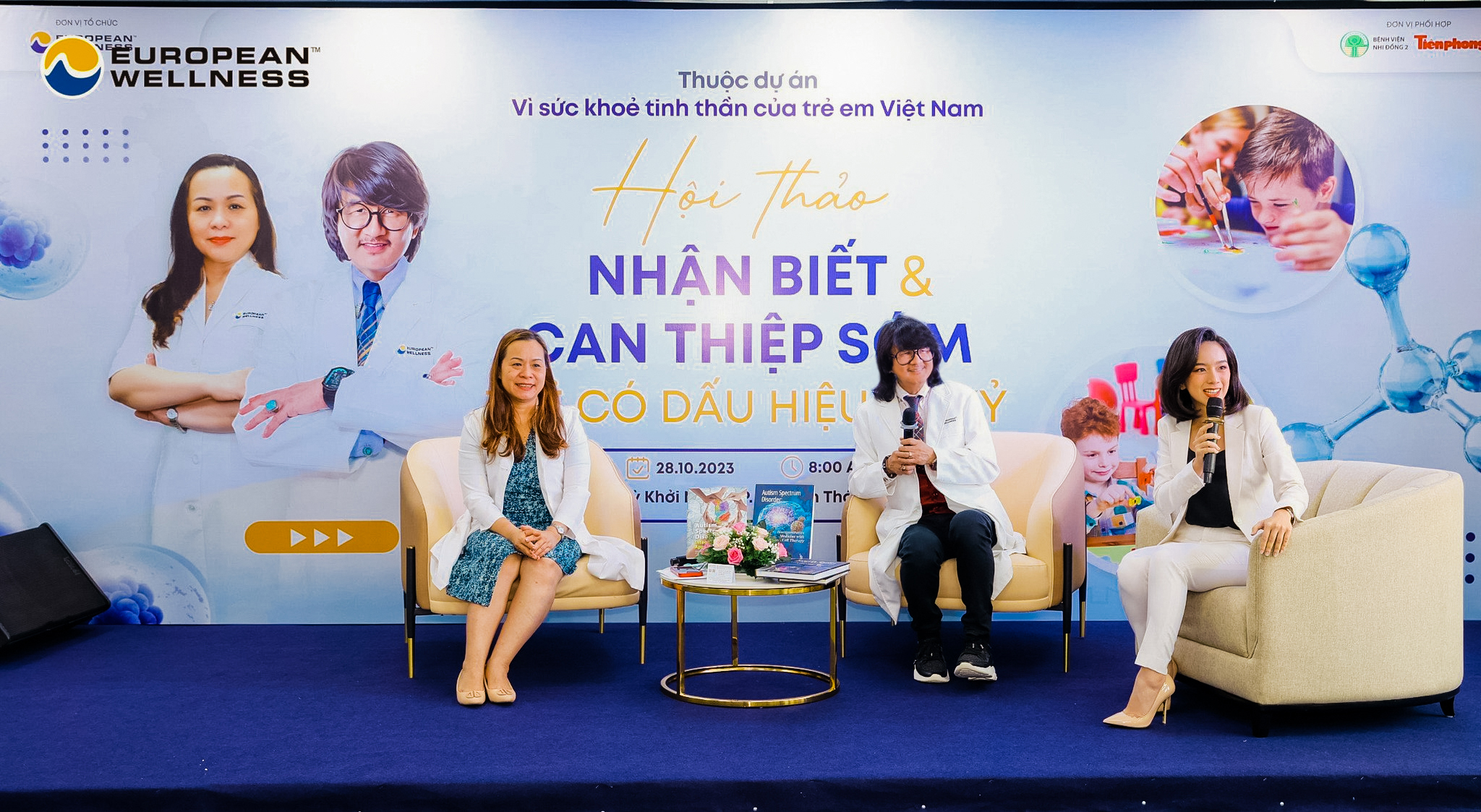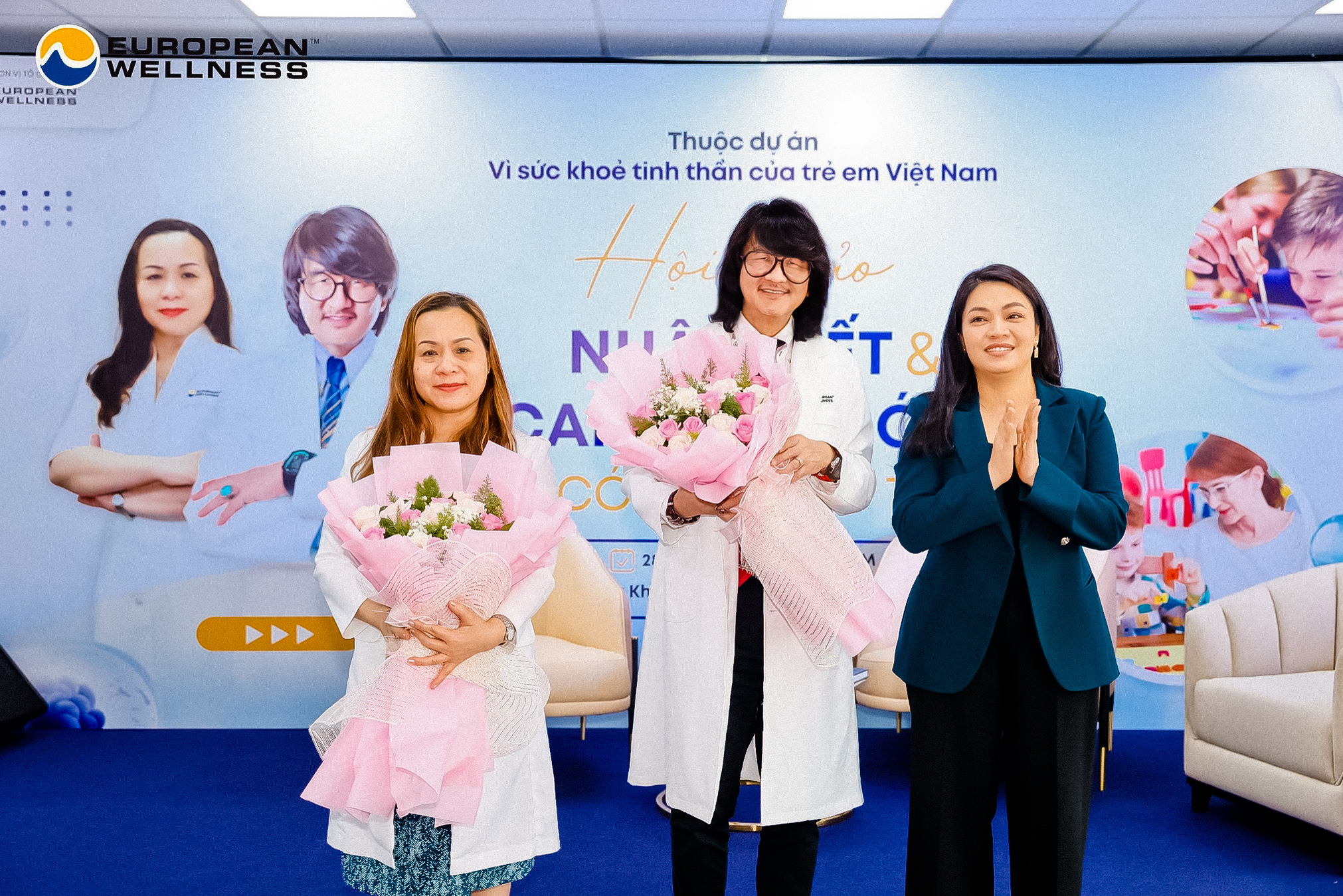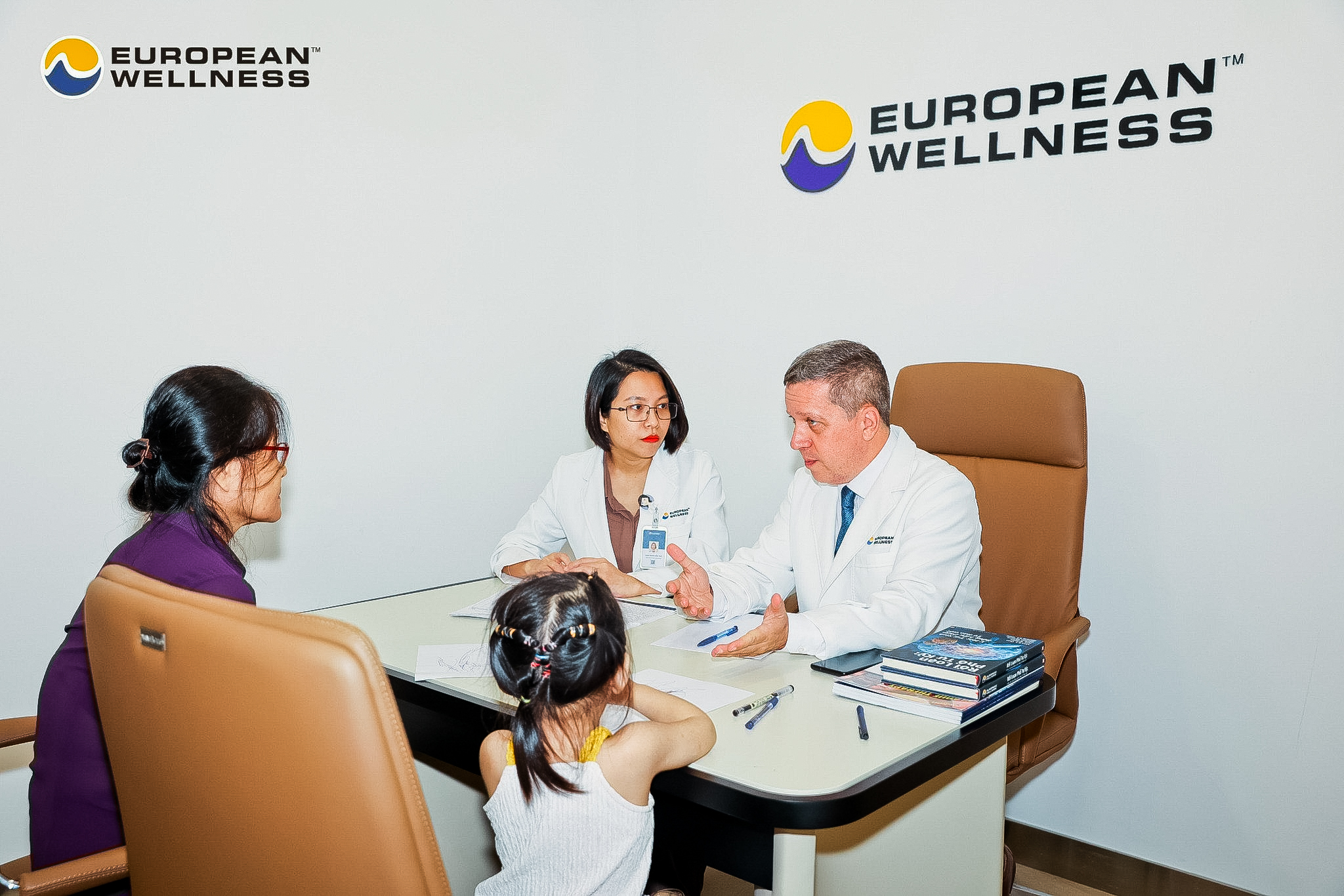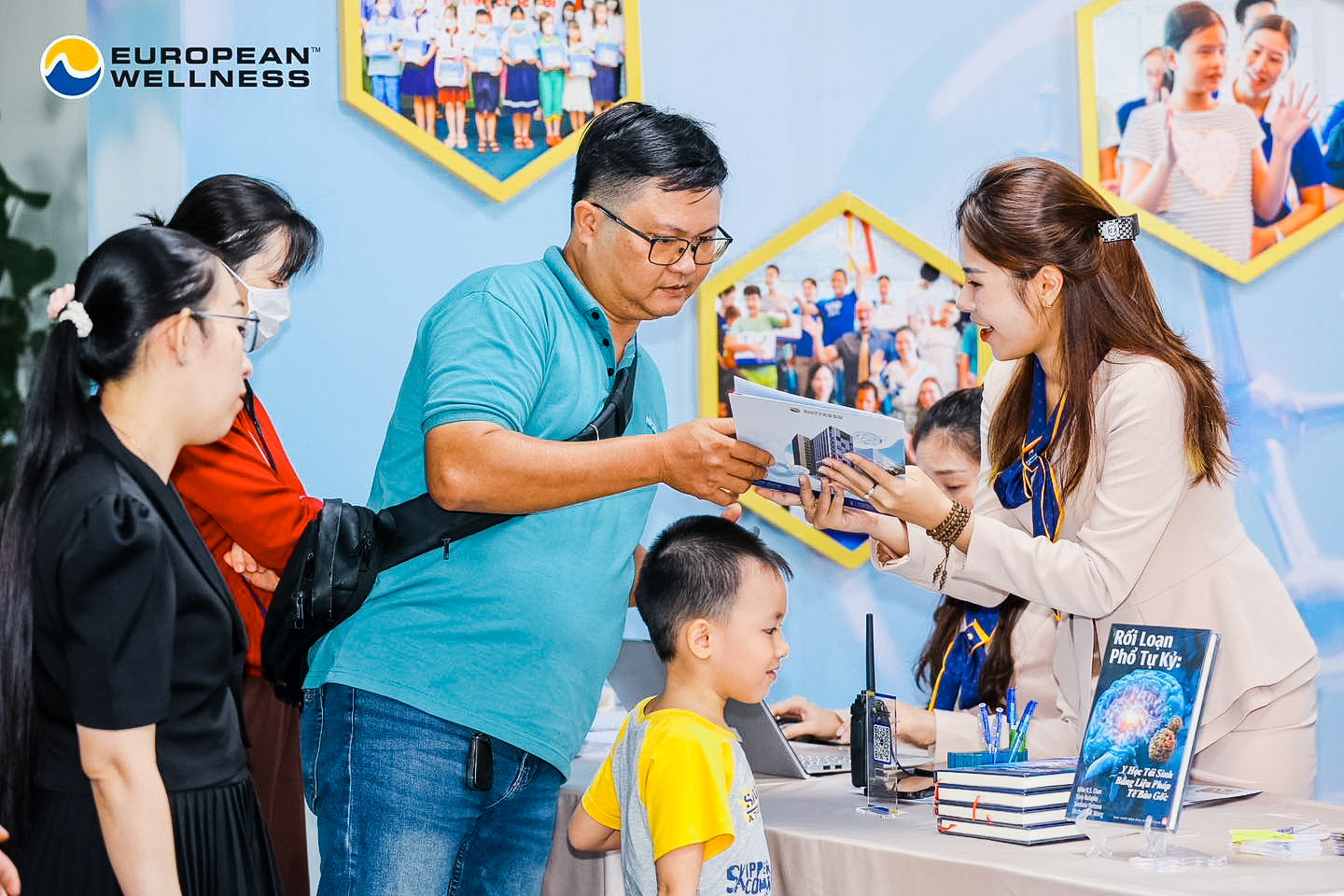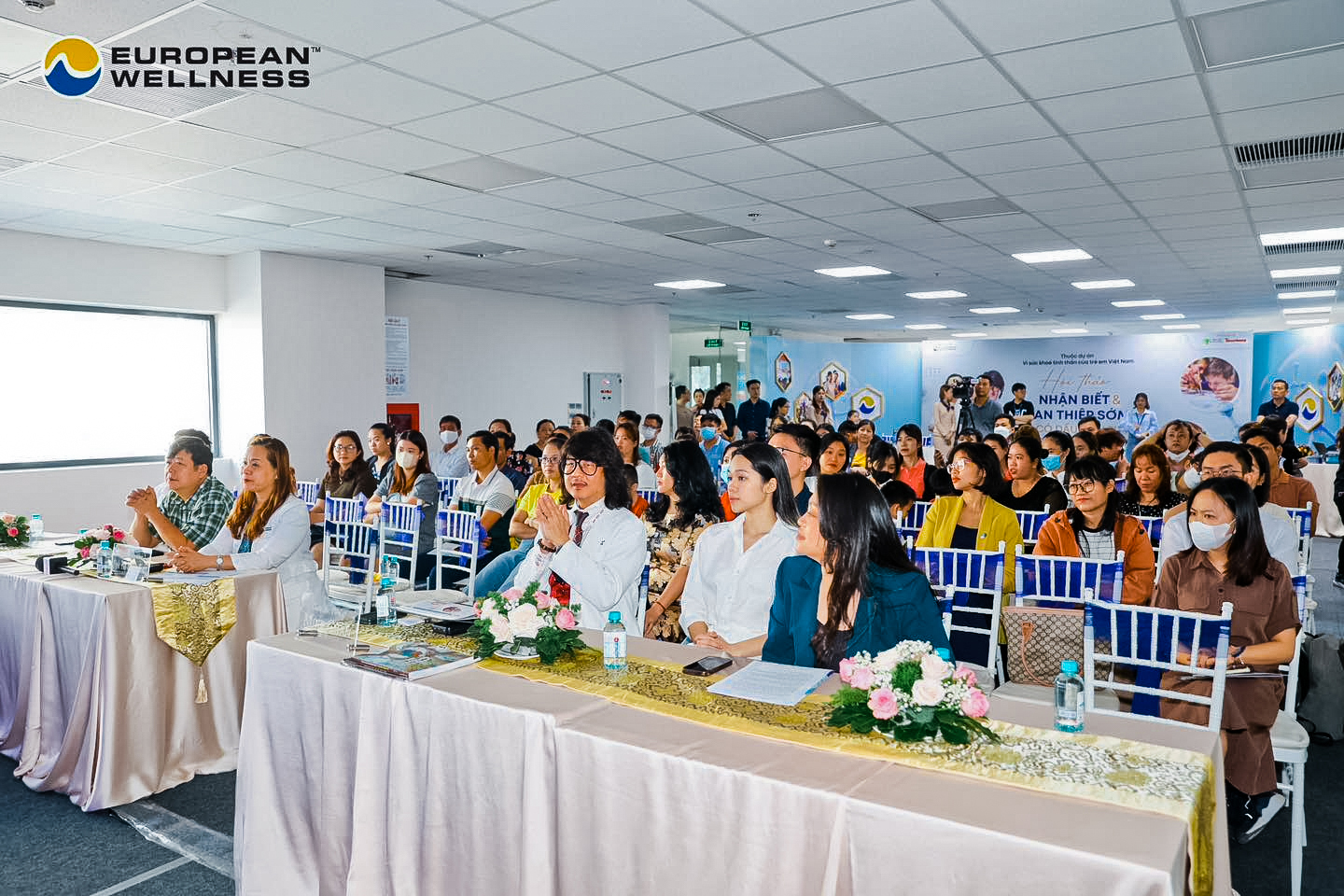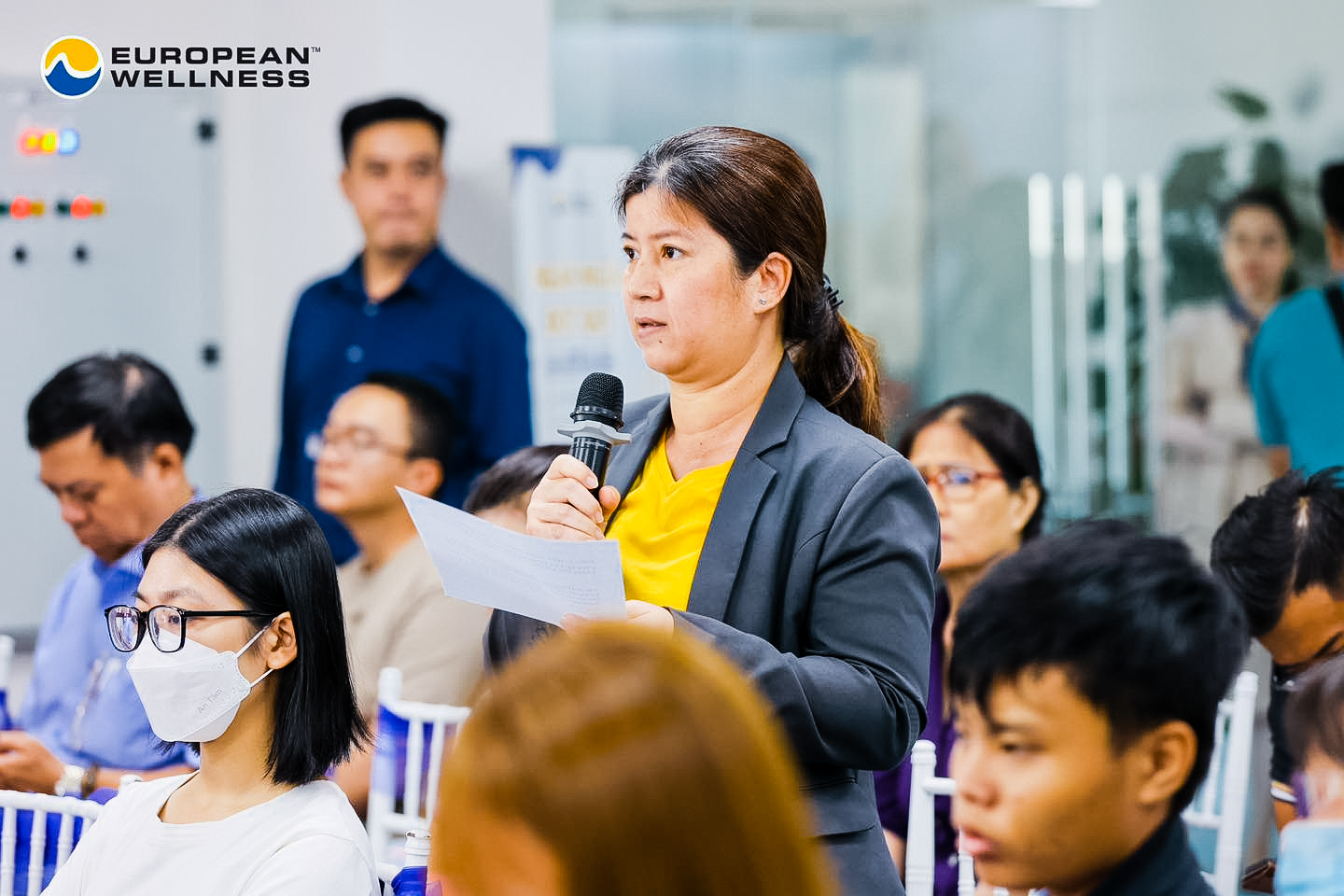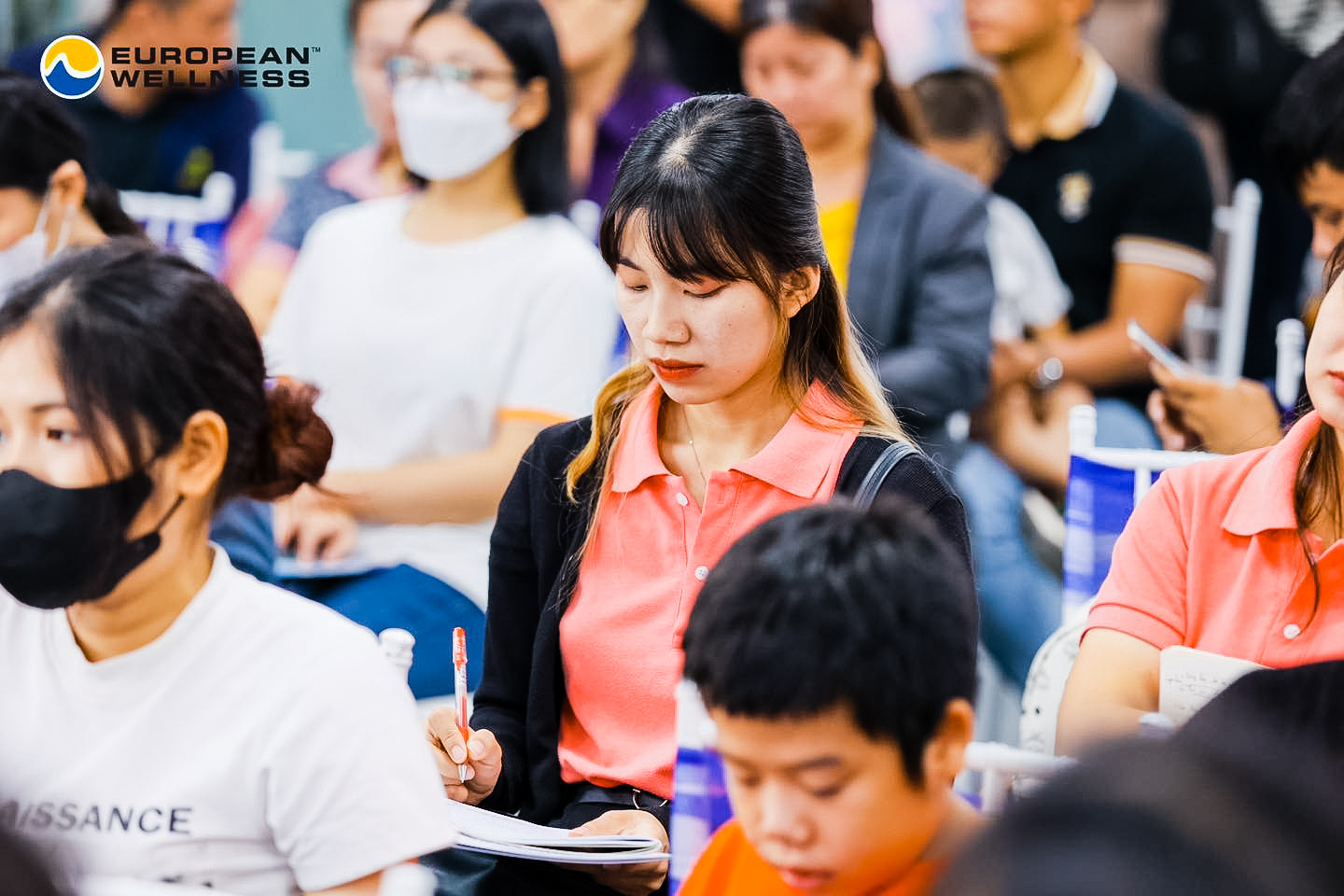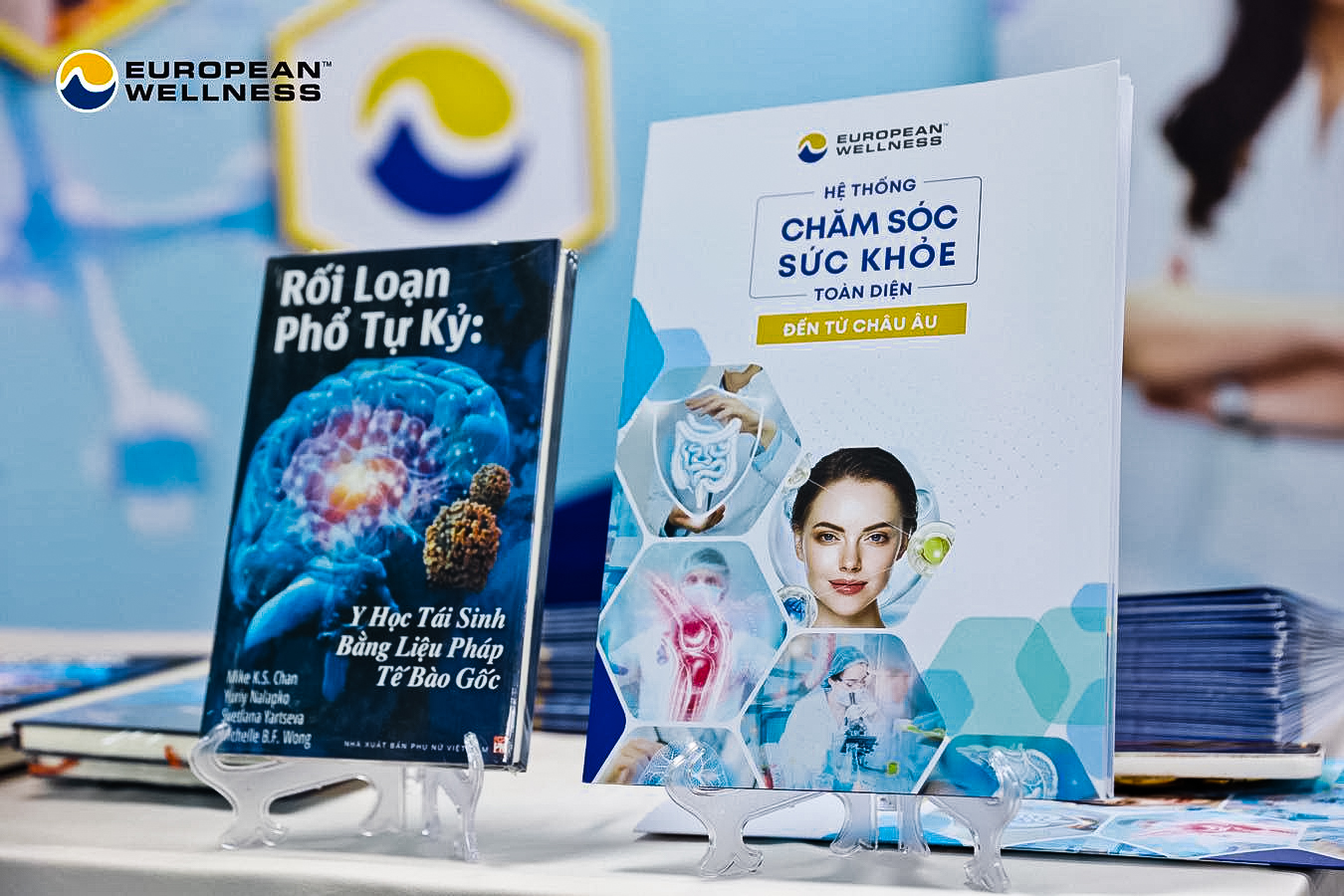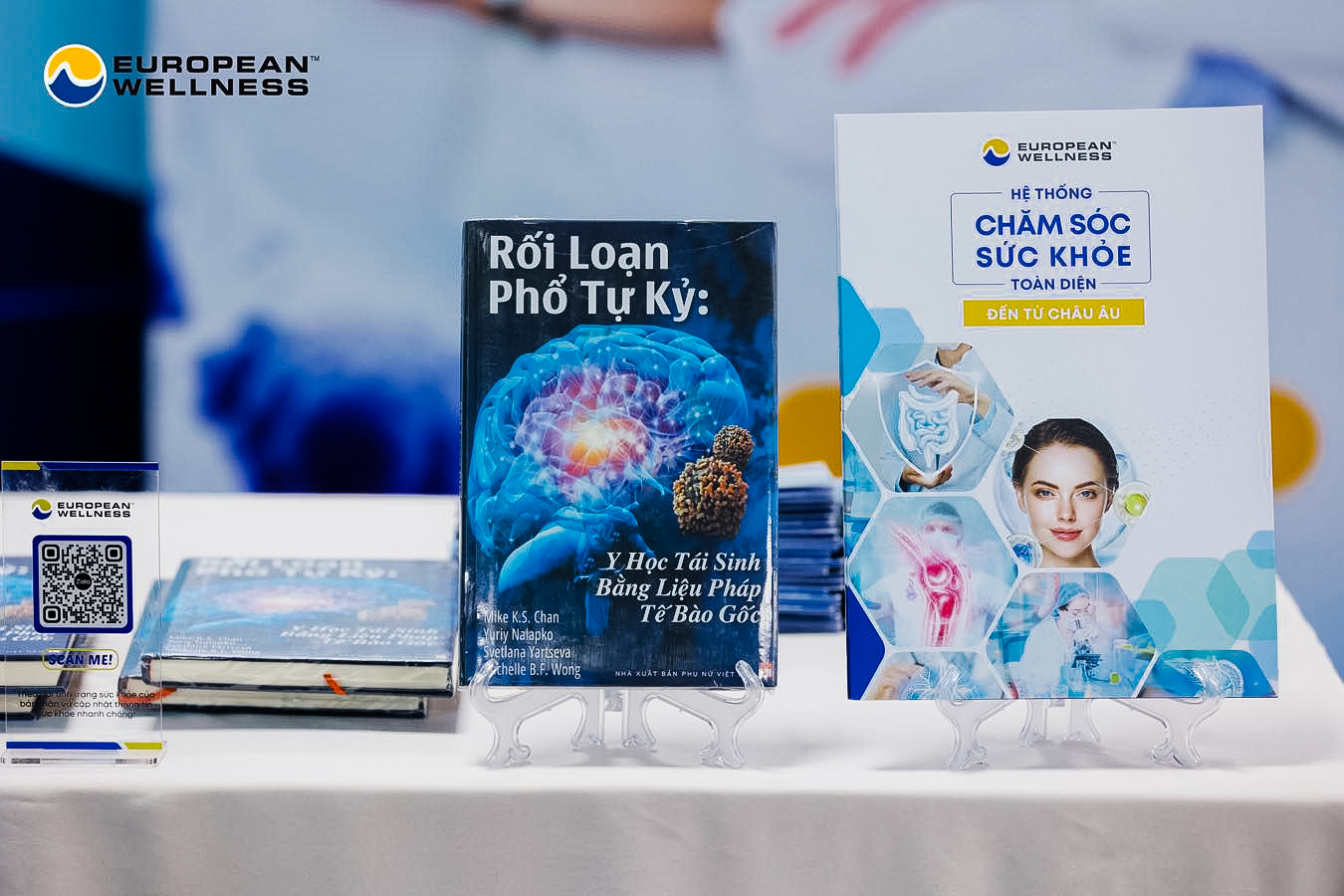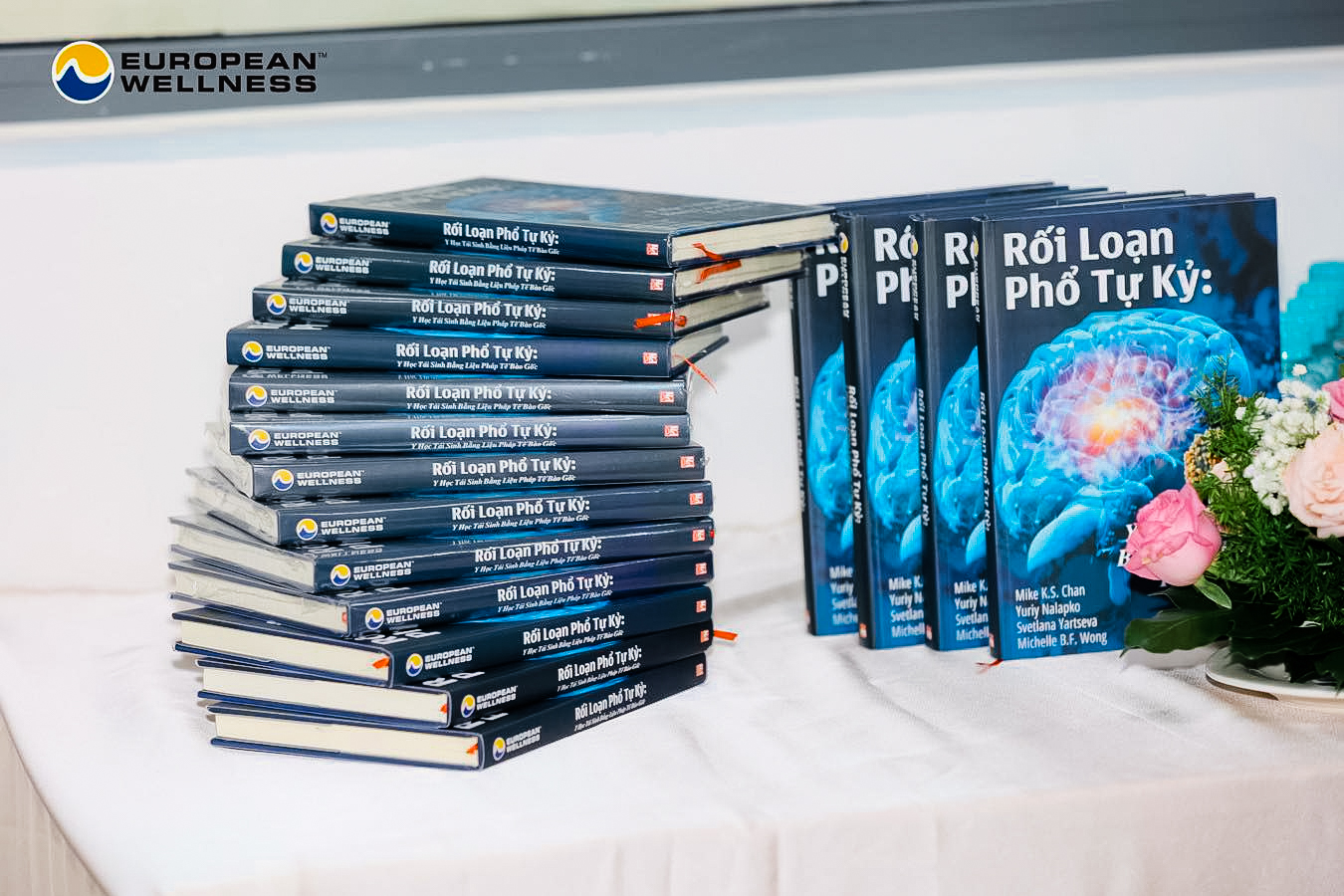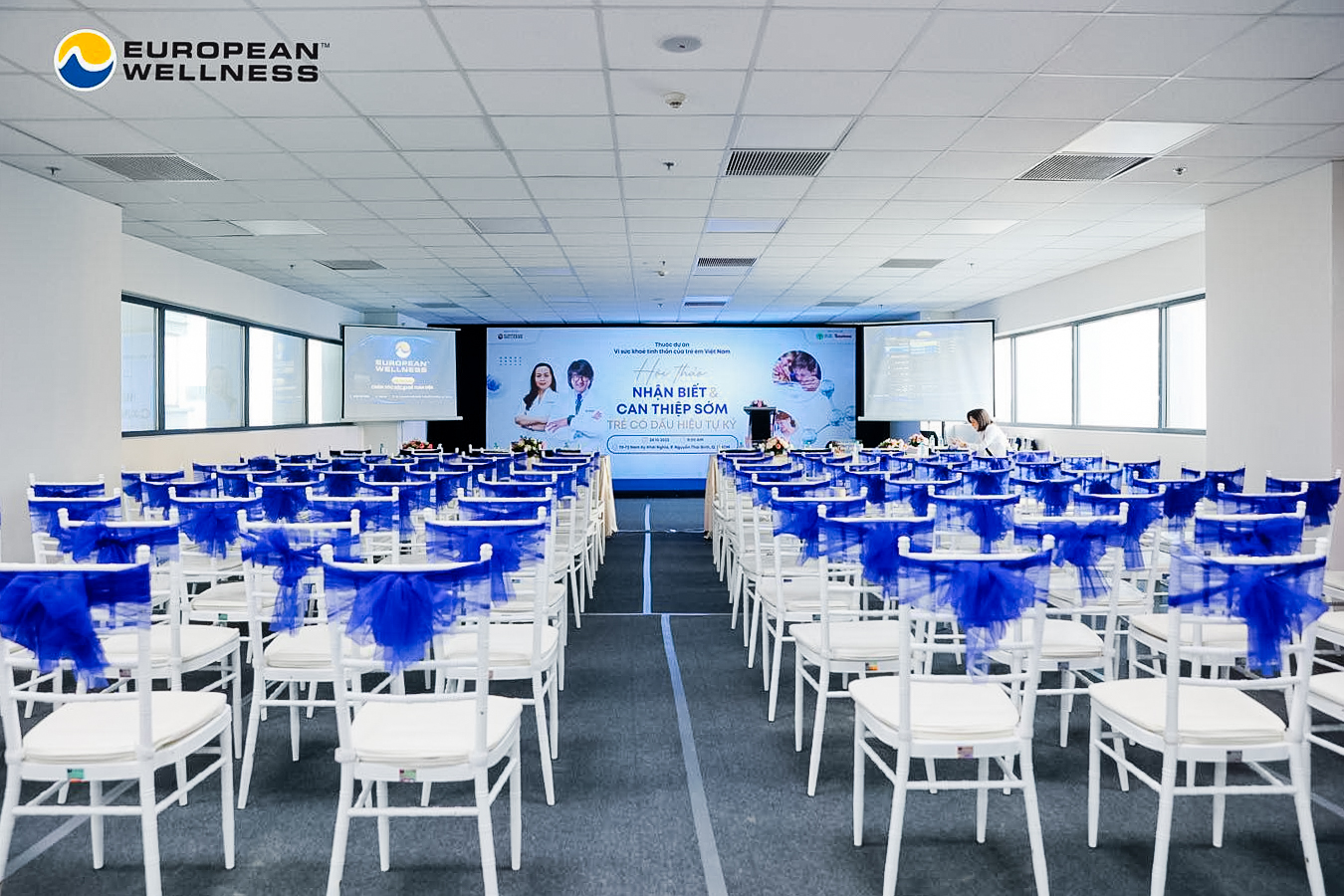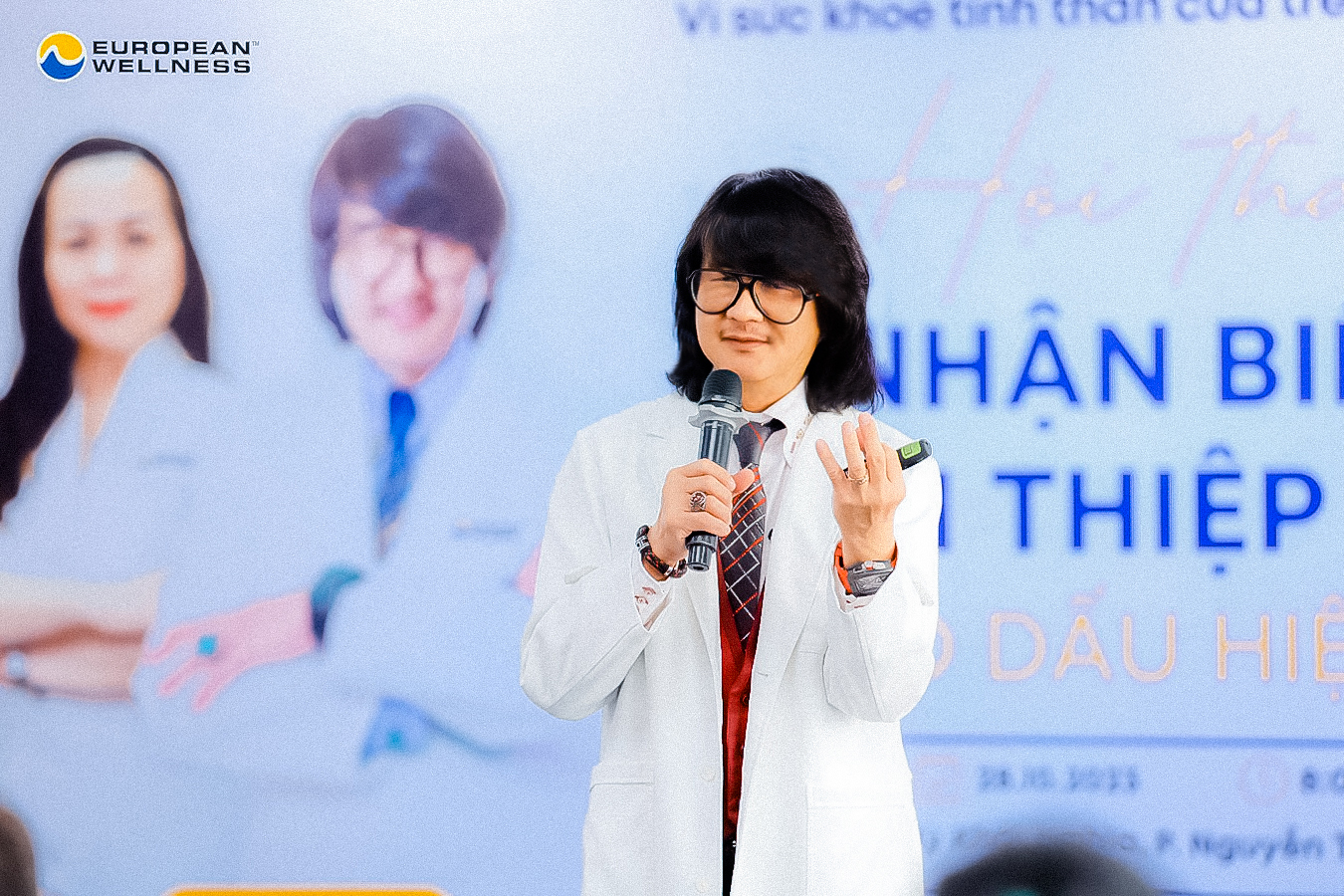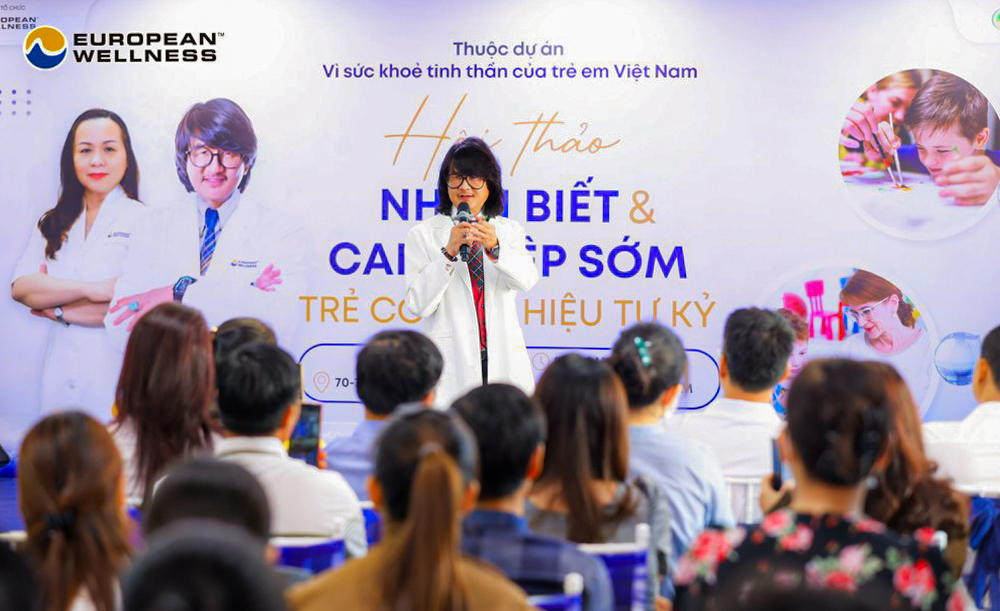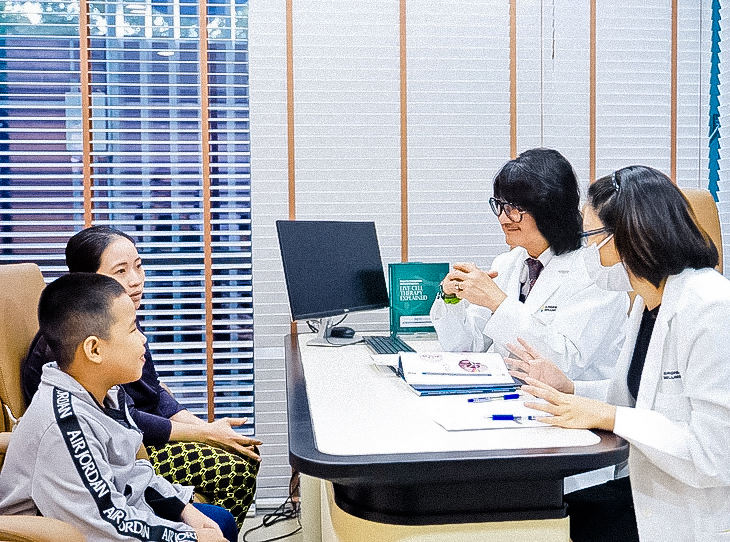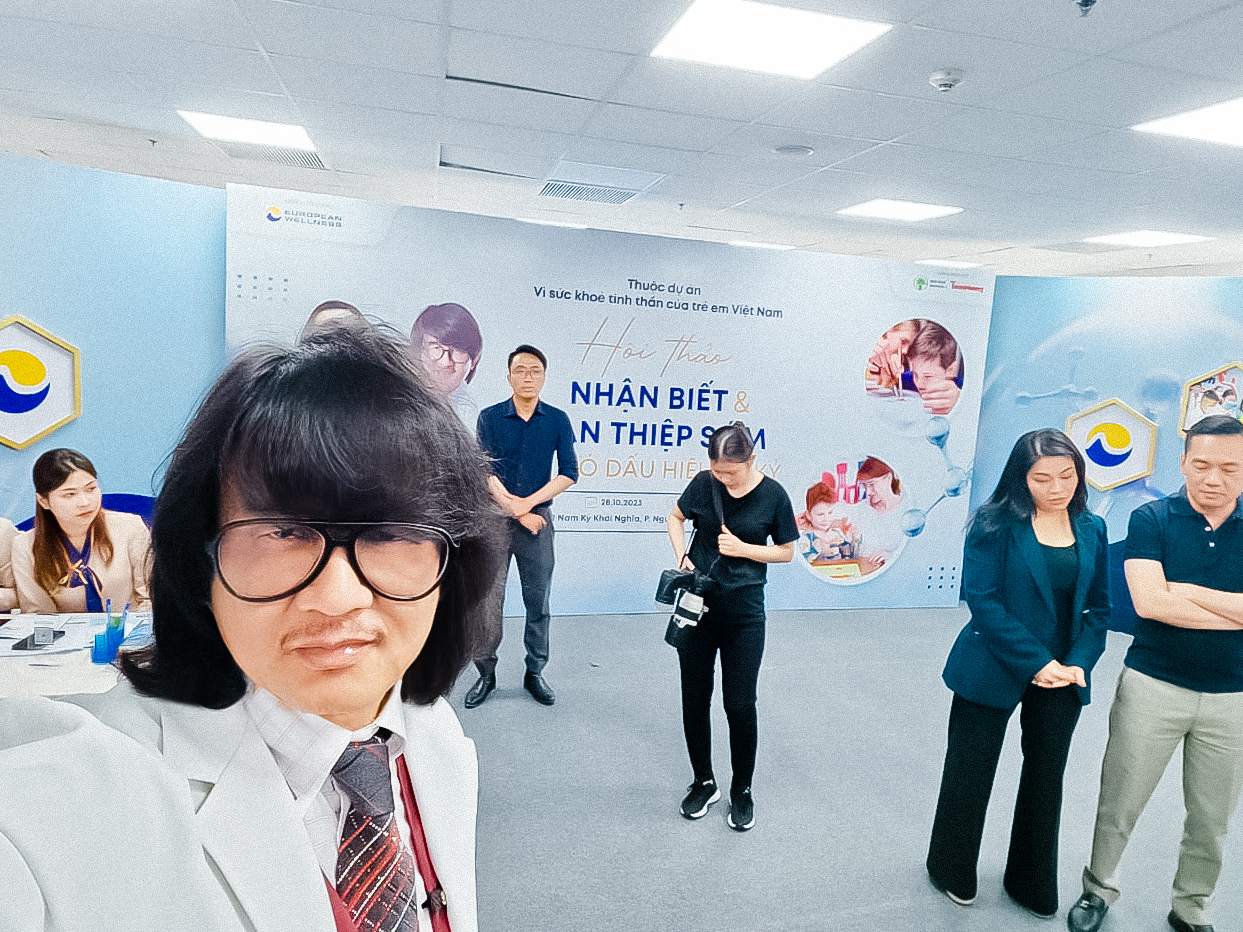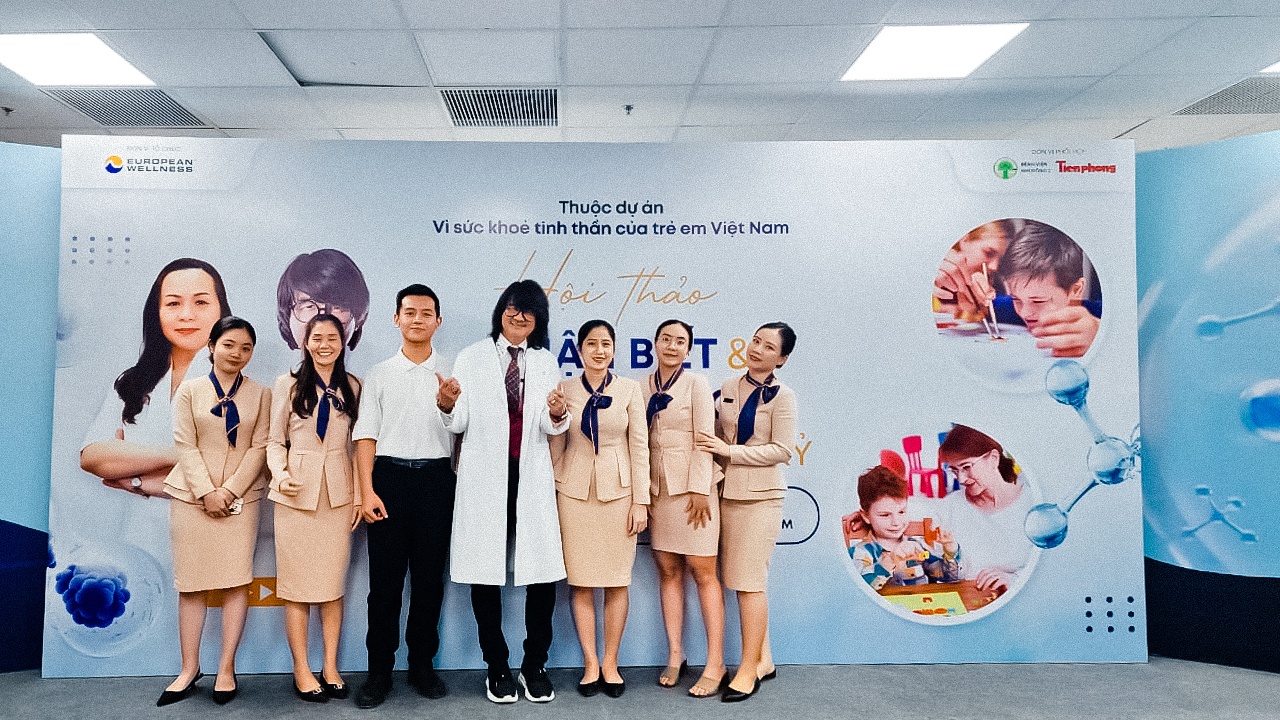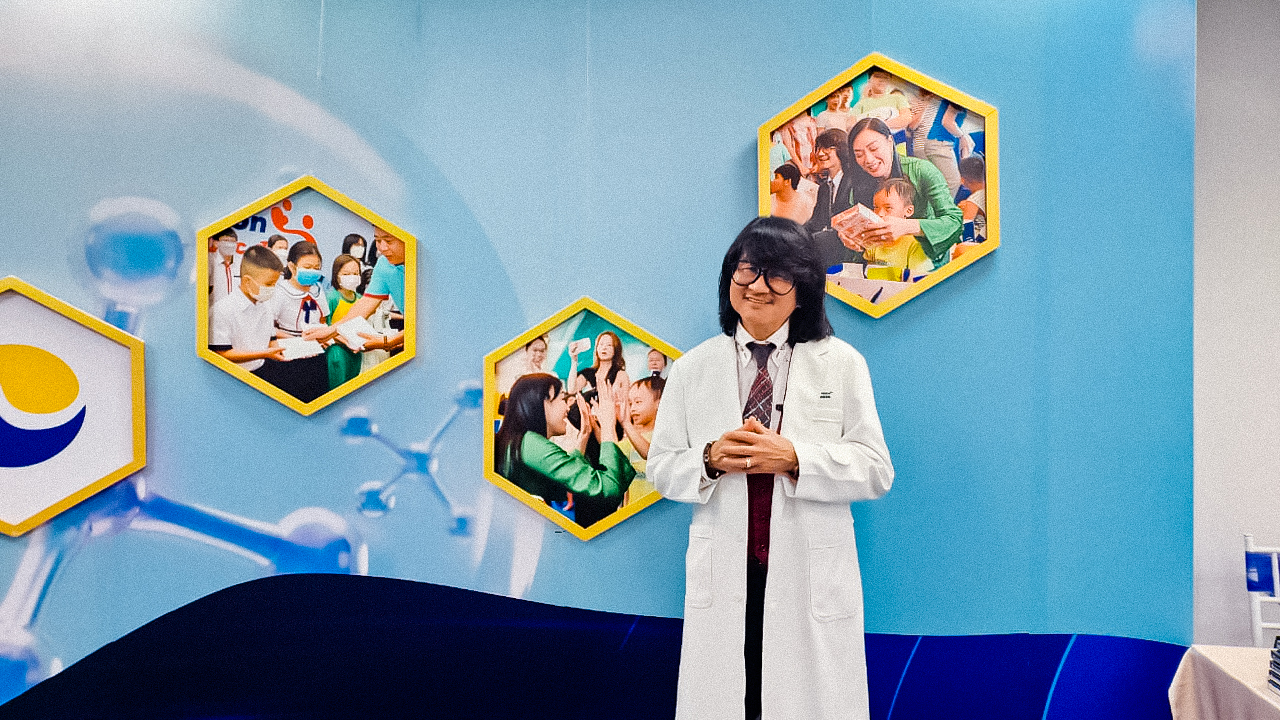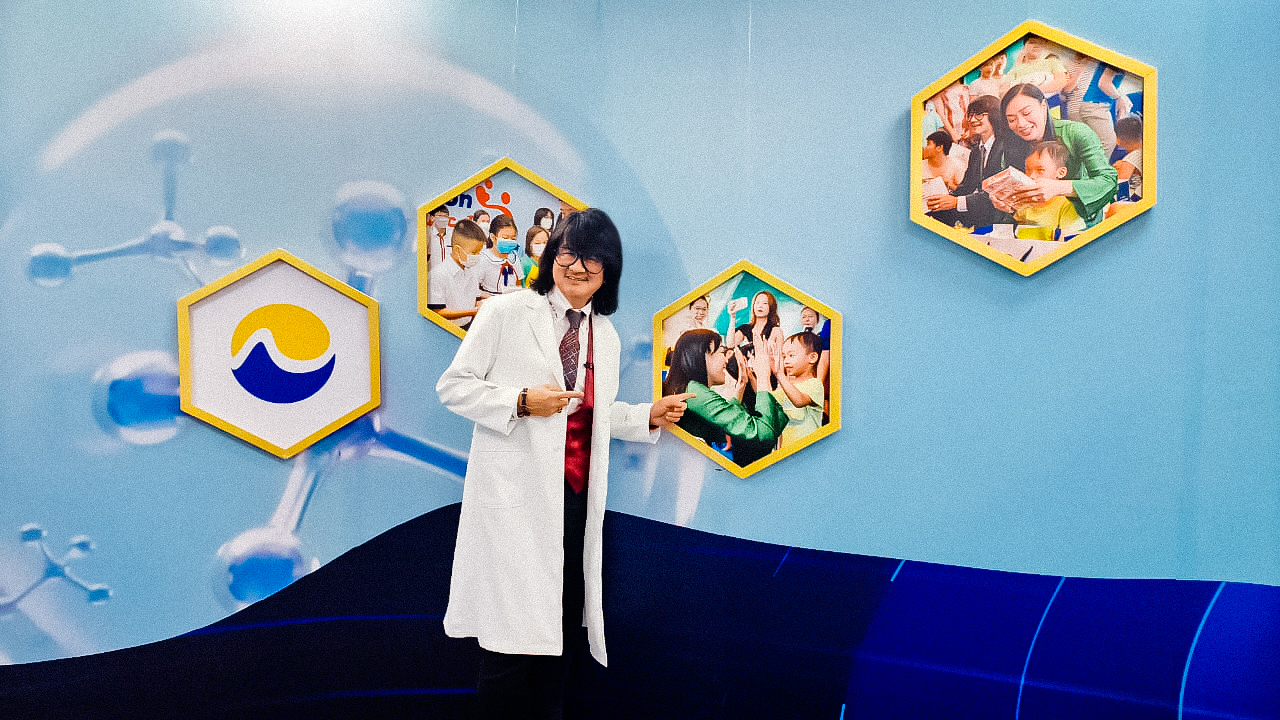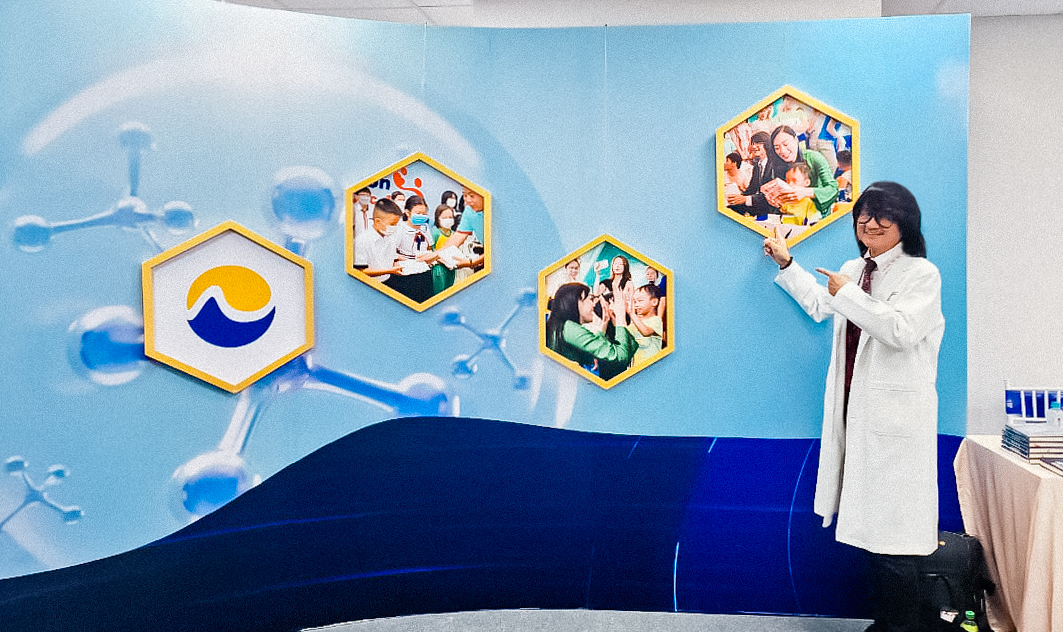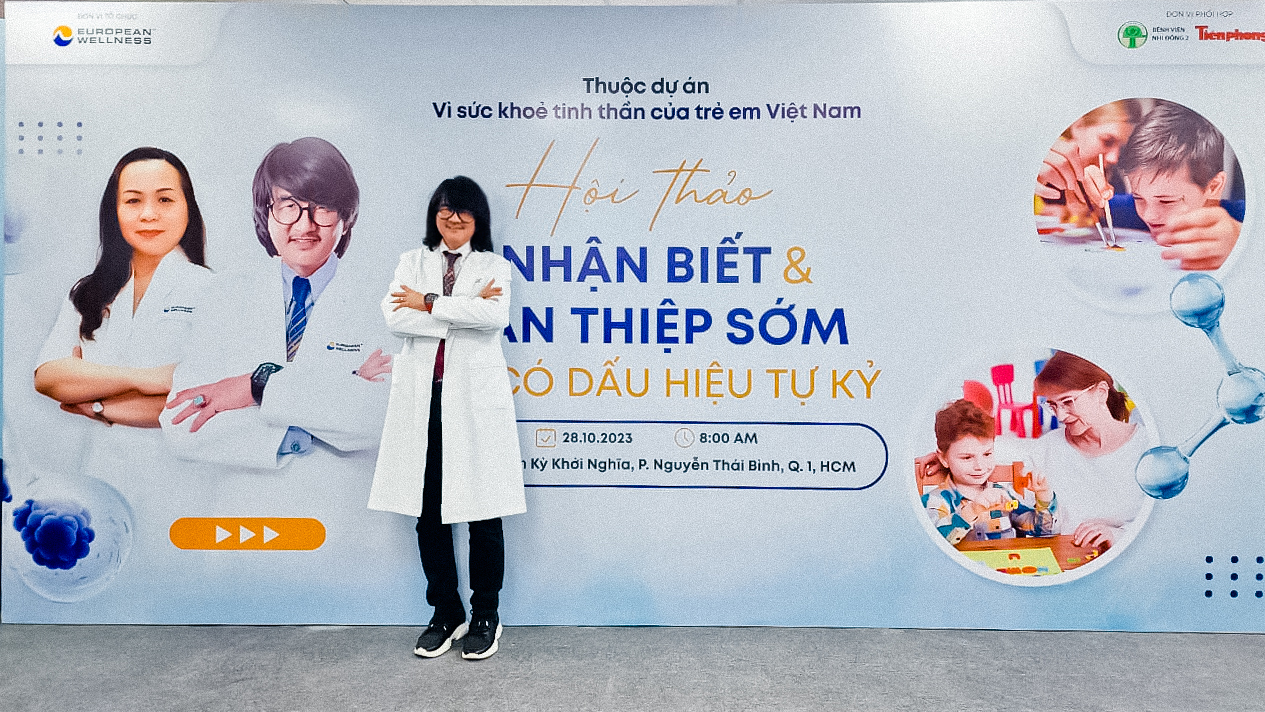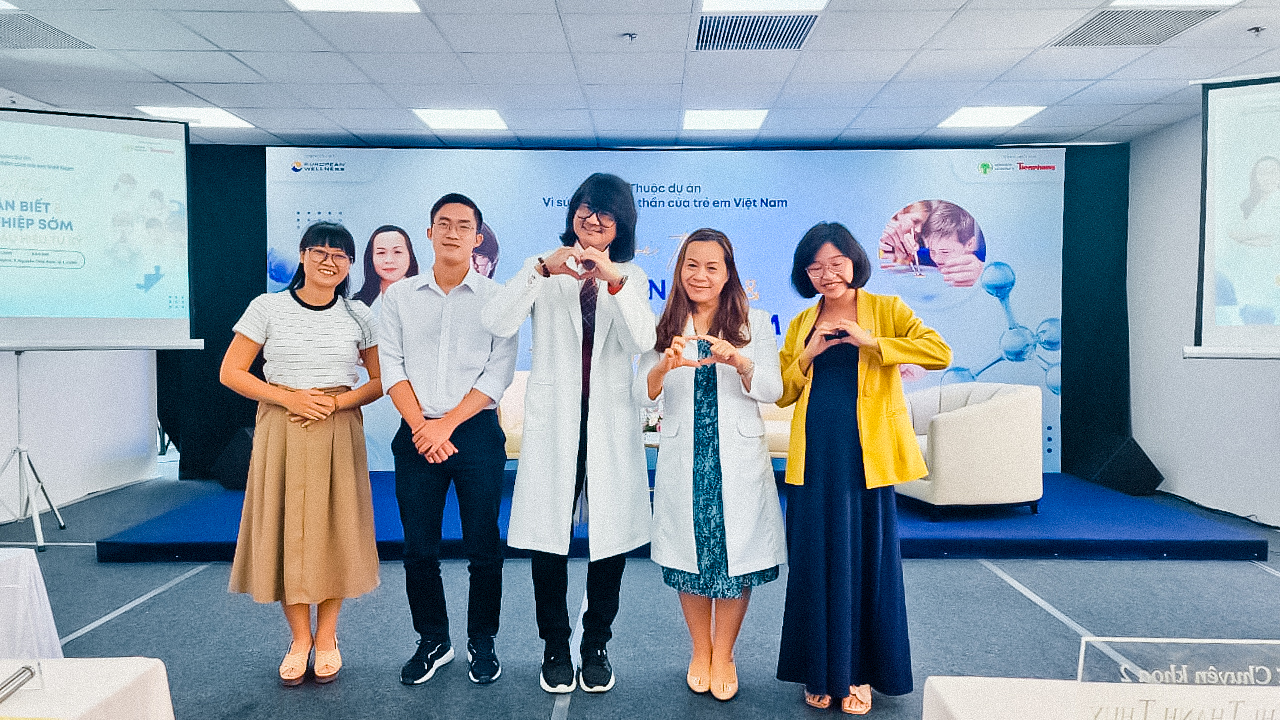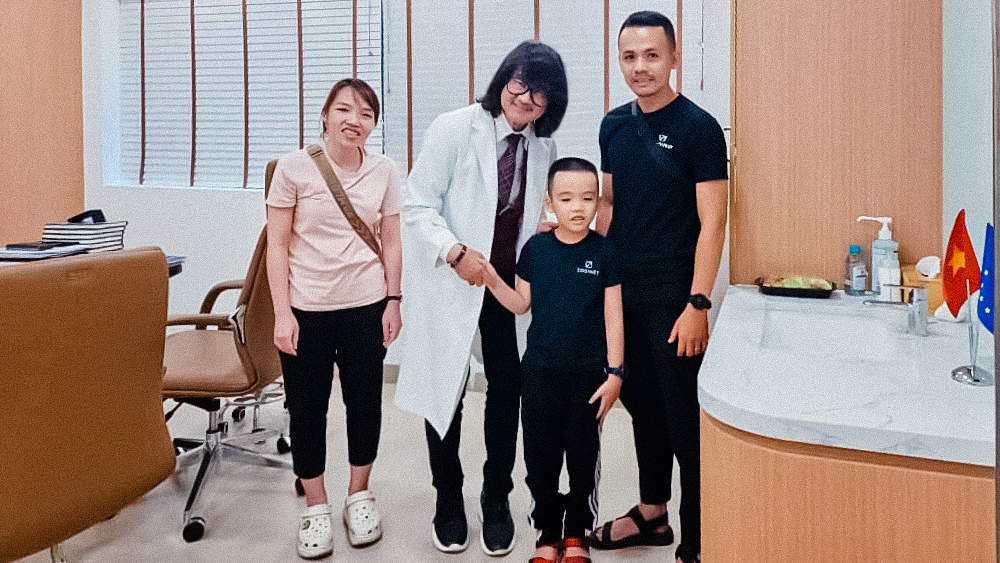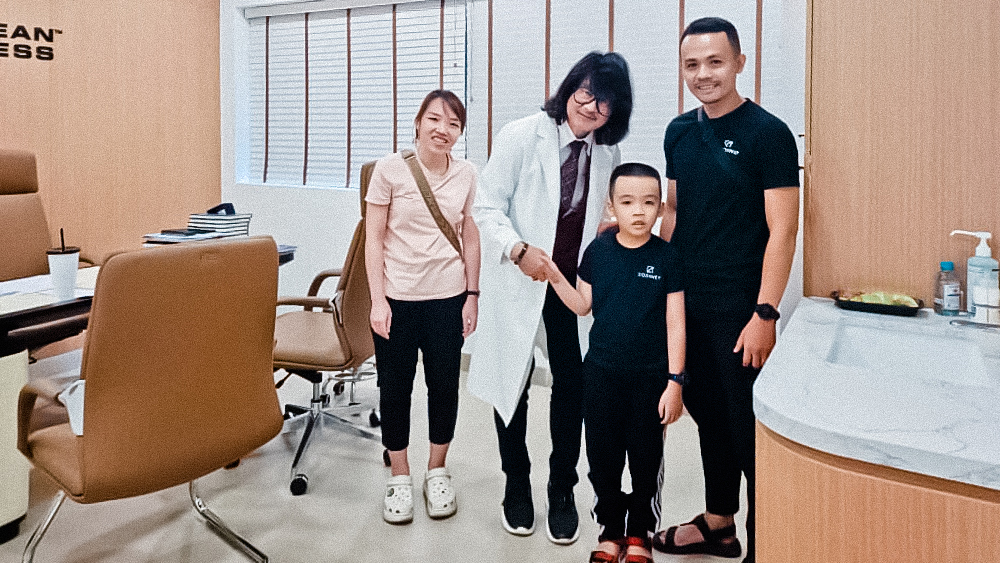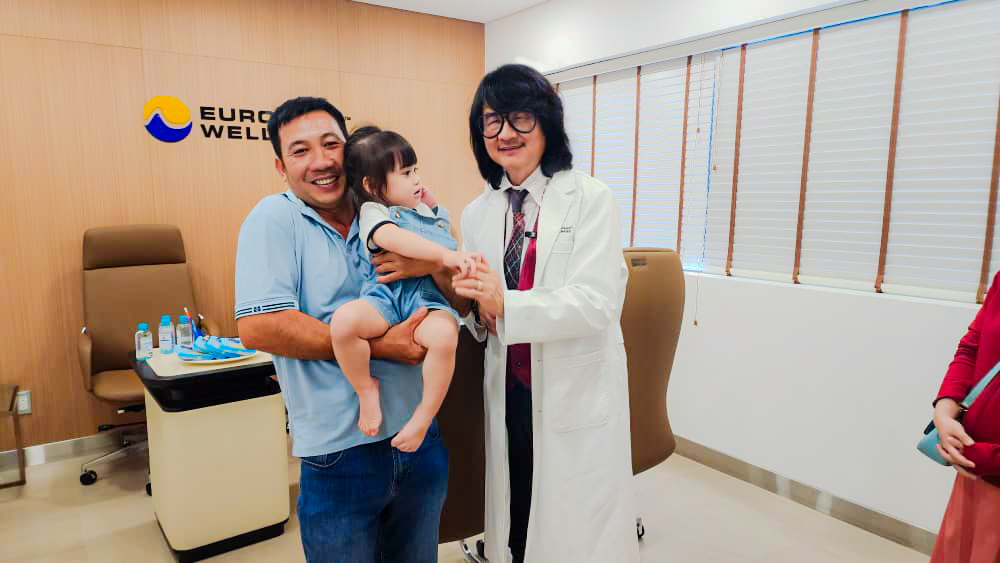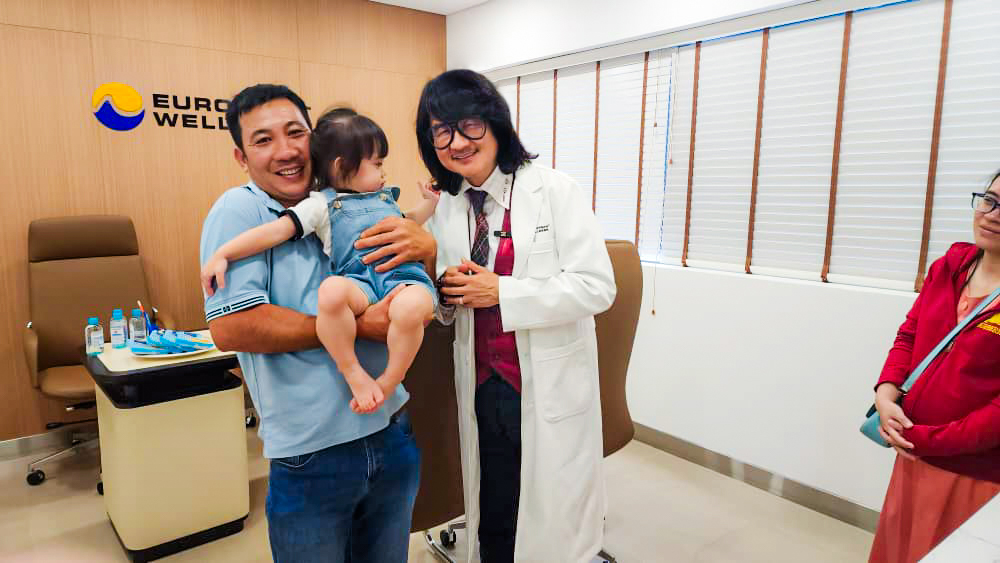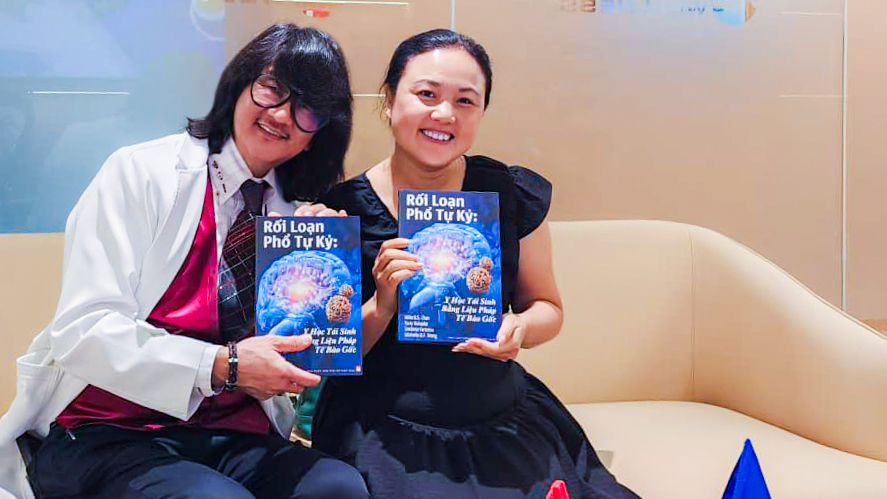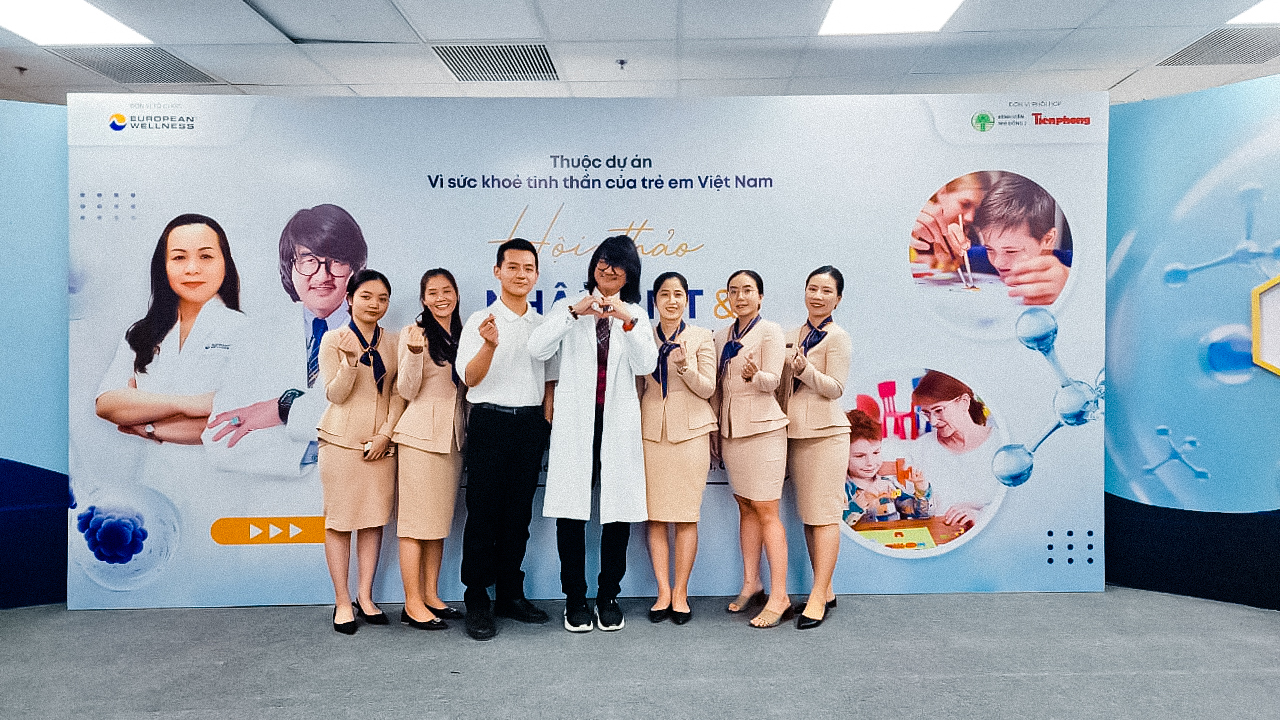 Autism typically manifests in early childhood, with symptoms usually appearing before the age of three. These symptoms can last for many years, or even a lifetime, and may include difficulty understanding language, difficulty expressing thoughts, a lack of eye contact, repetitive behaviours, and a general lack of interest in the surrounding environment.
According to European Wellness Vietnam General Director Ms. Nguyen Thien Linh, the workshop affirms European Wellness's determination in applying the latest achievements in regenerative medicine to create new treatment opportunities for children with autism spectrum disorder, helping them to integrate seamlessly into society. The workshop also provided an opportunity for these families to share their experiences, learn from each other, and receive support from both experts and their own local community.
"The knowledge that experts and doctors provide at the workshop is a valuable resource for parents, helping them to better understand the challenges faced by children with autism and how they can provide more effective support for their child's development," she said.
These efforts represent a continuation of European Wellness's commitment to help children with autism as well as their families:
✅ Earlier in July, during a successful fundraising event, European Wellness contributed 7 billion VND to the Autistic Children's Charity Fund, with European Wellness Group contributing 5 billion VND dedicated for use in treatment for autistic children with extremely difficult circumstances, and European Wellness Vietnam contributing 2 billion VND to support the procurement of equipment and organise special programmes and activities for children with autism. Additionally, the event also succeeded in raising a total of 500 million VND in contributions from other individuals and organizations.
✅ In June, Prof. Dato' Sri Dr. Mike Chan and European Wellness Head of Advisory Medical Board Prof. Dr. Dmytro Klokol, accompanied by Hong Kong celebrity Christy Chung and Former Mrs. World Hong Kong Runner-Up Rebecca Kallioniemi, also paid a visit to the first established autism centre in Ho Chi Minh City.
✅ To date, European Wellness has recorded multiple success stories from patients with autism and their families. These testimonials can be viewed here:
https://european-wellness.eu/testimonial/#autism
https://www.youtube.com/playlist?list=PLS69Opyf4kFKX3haWGGq-hGMGH6BJPWtK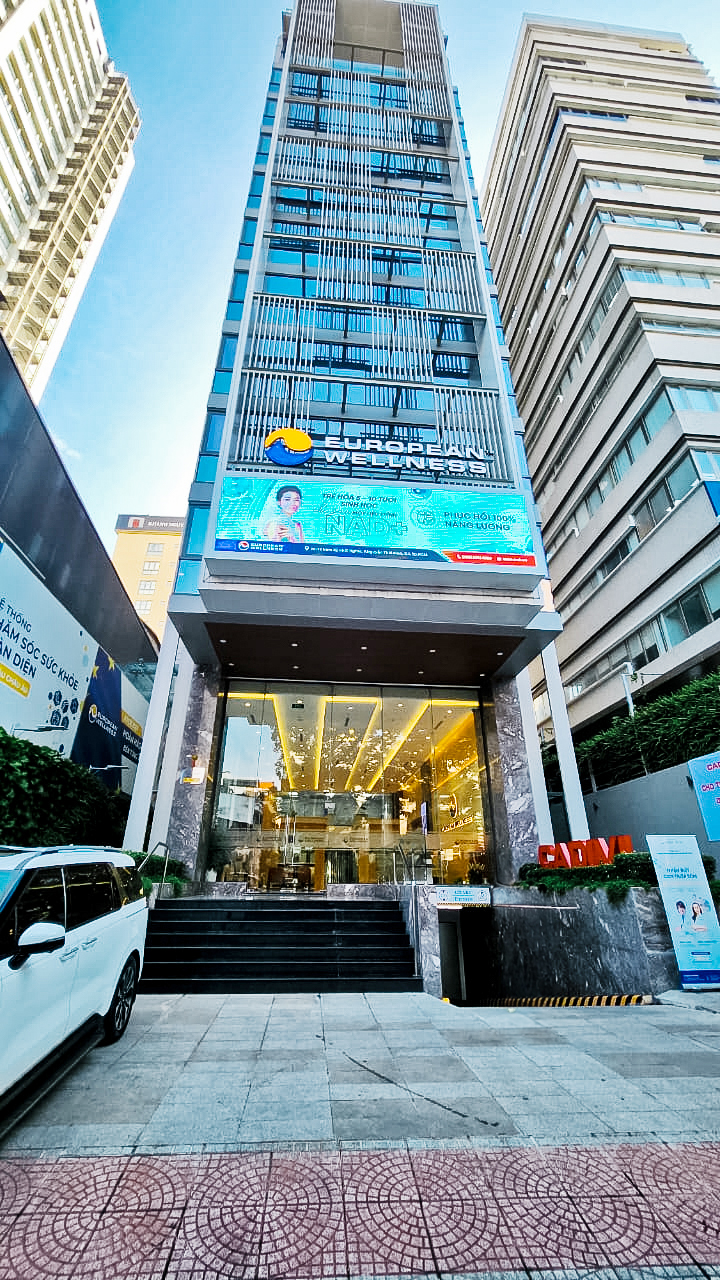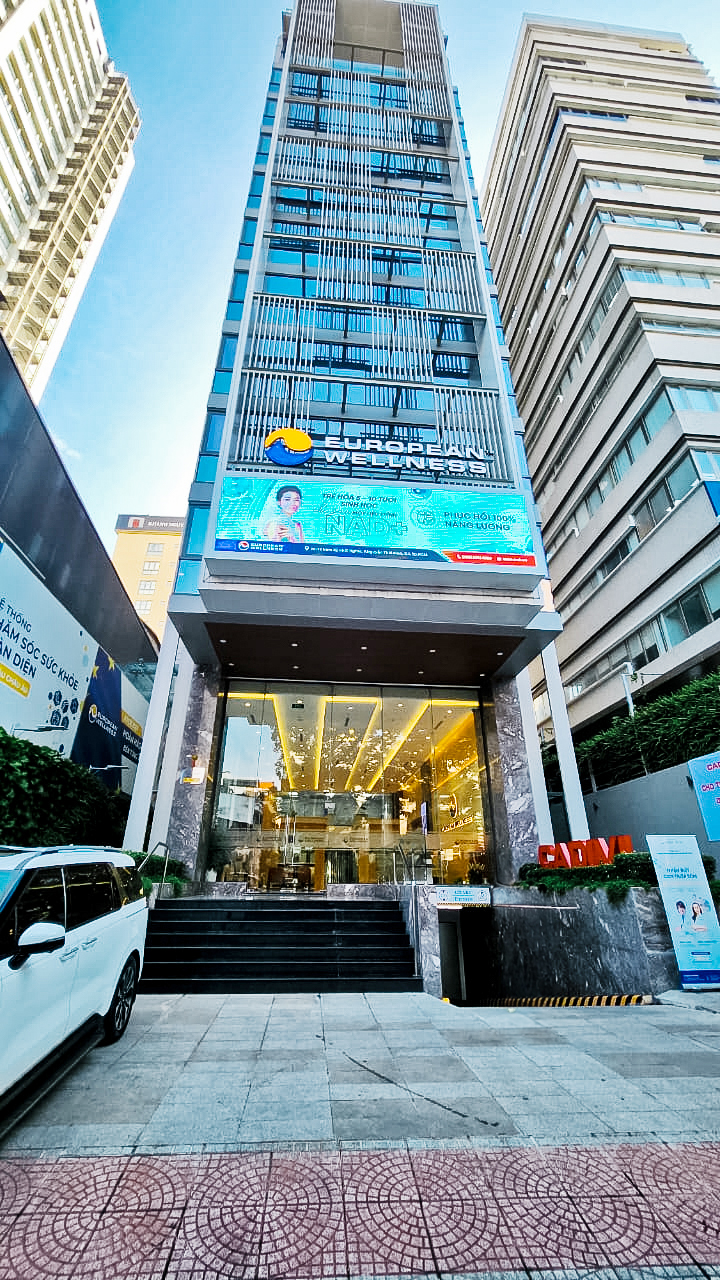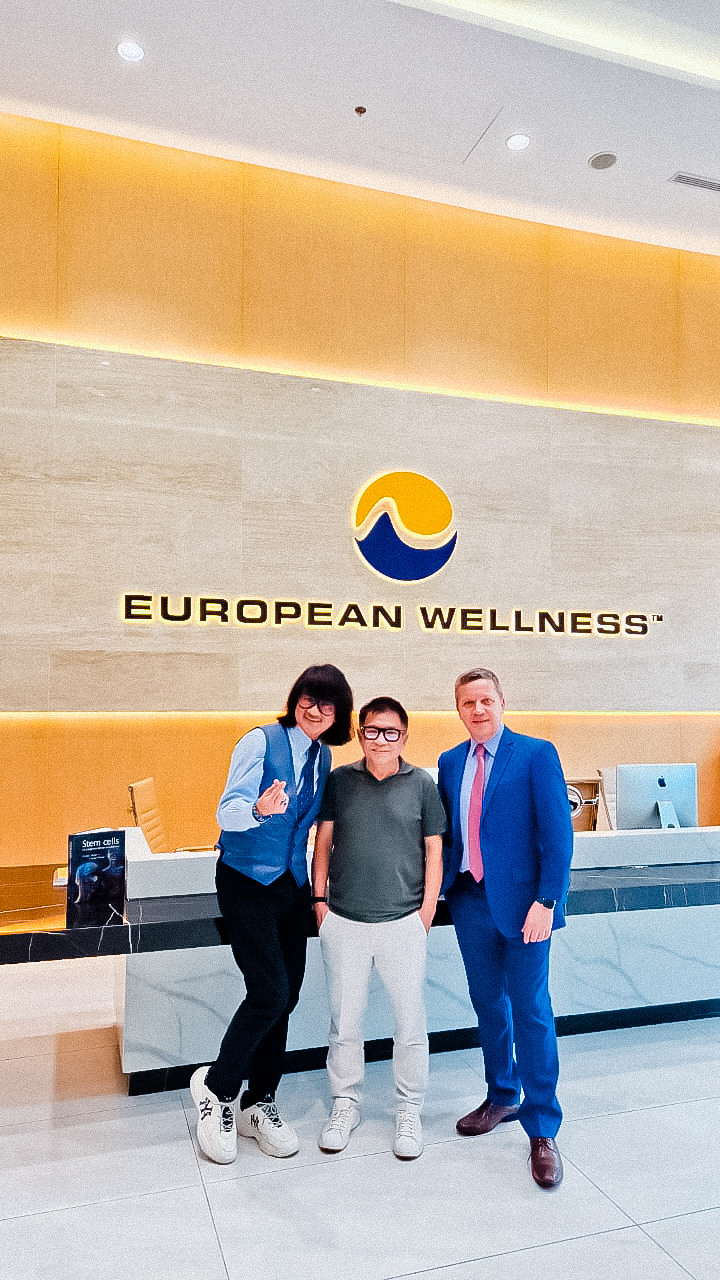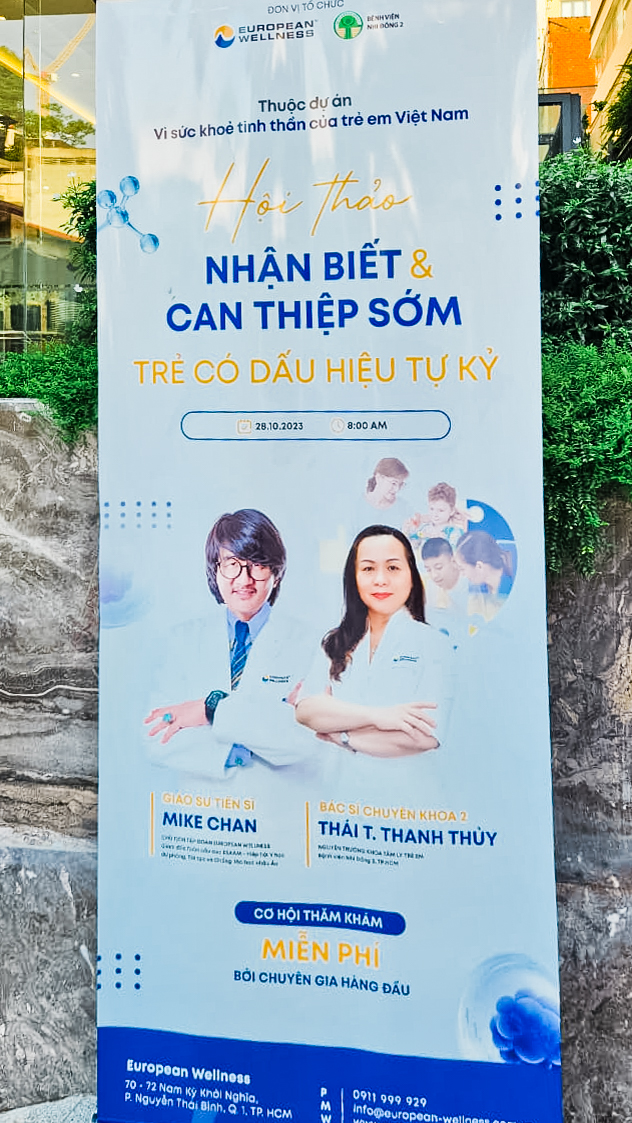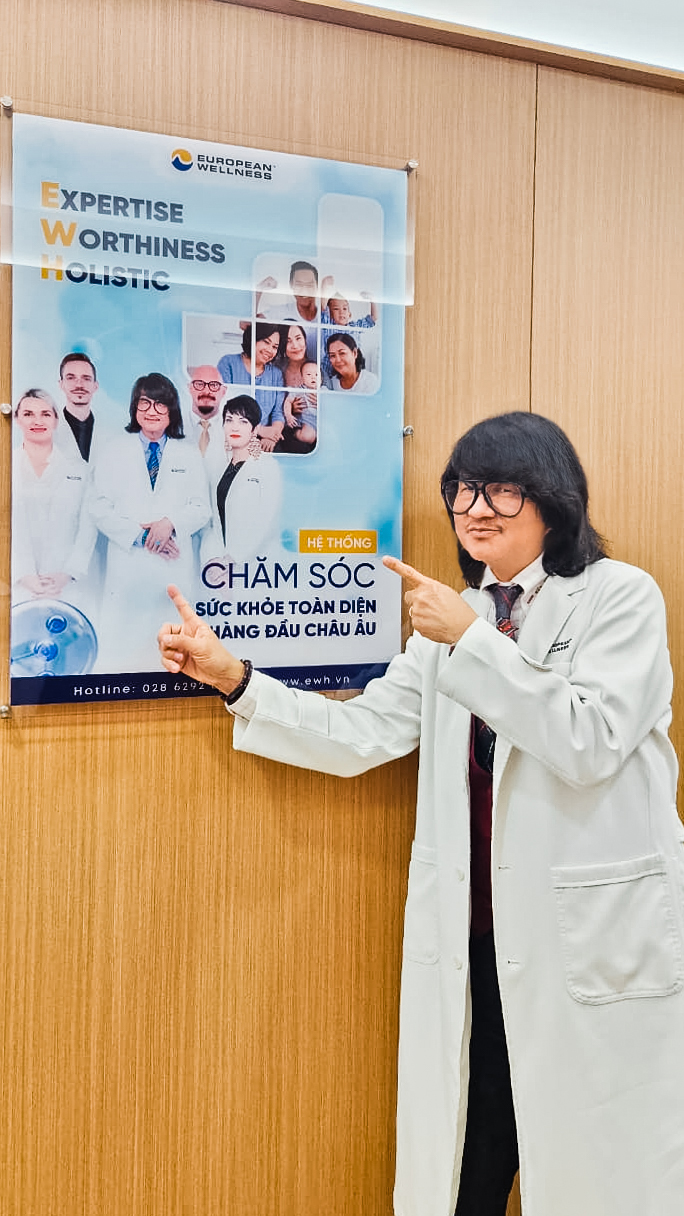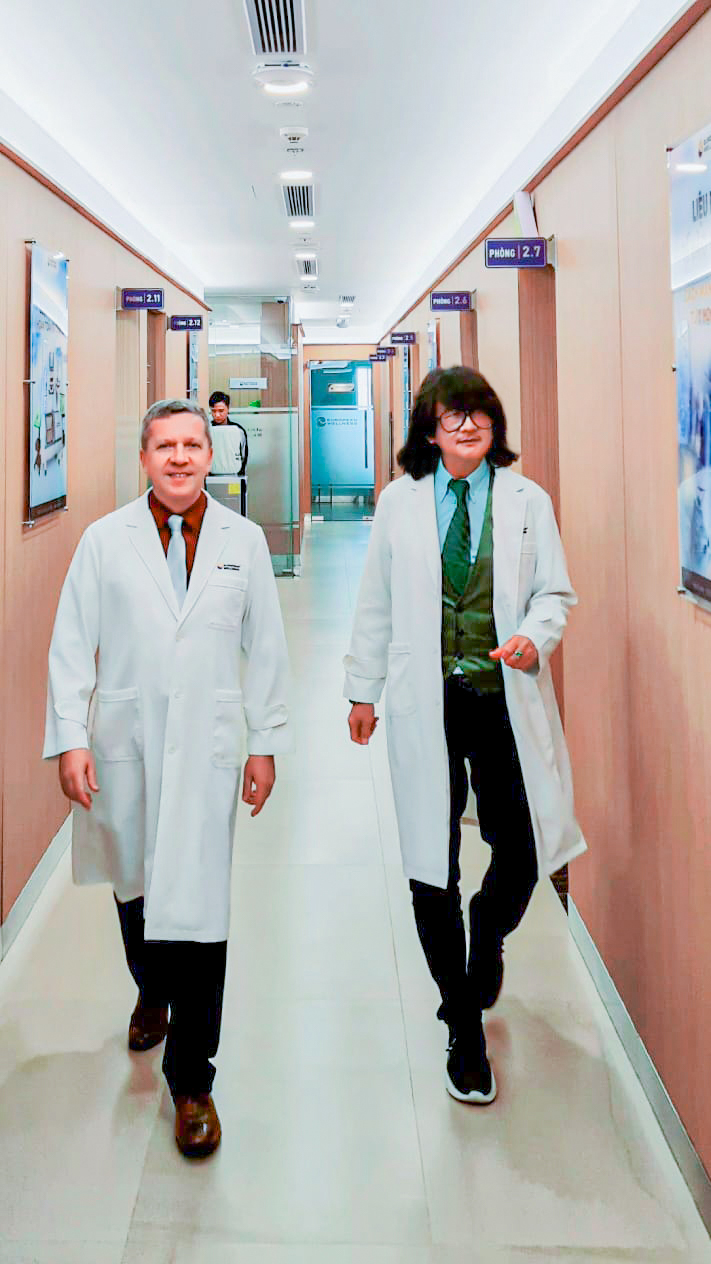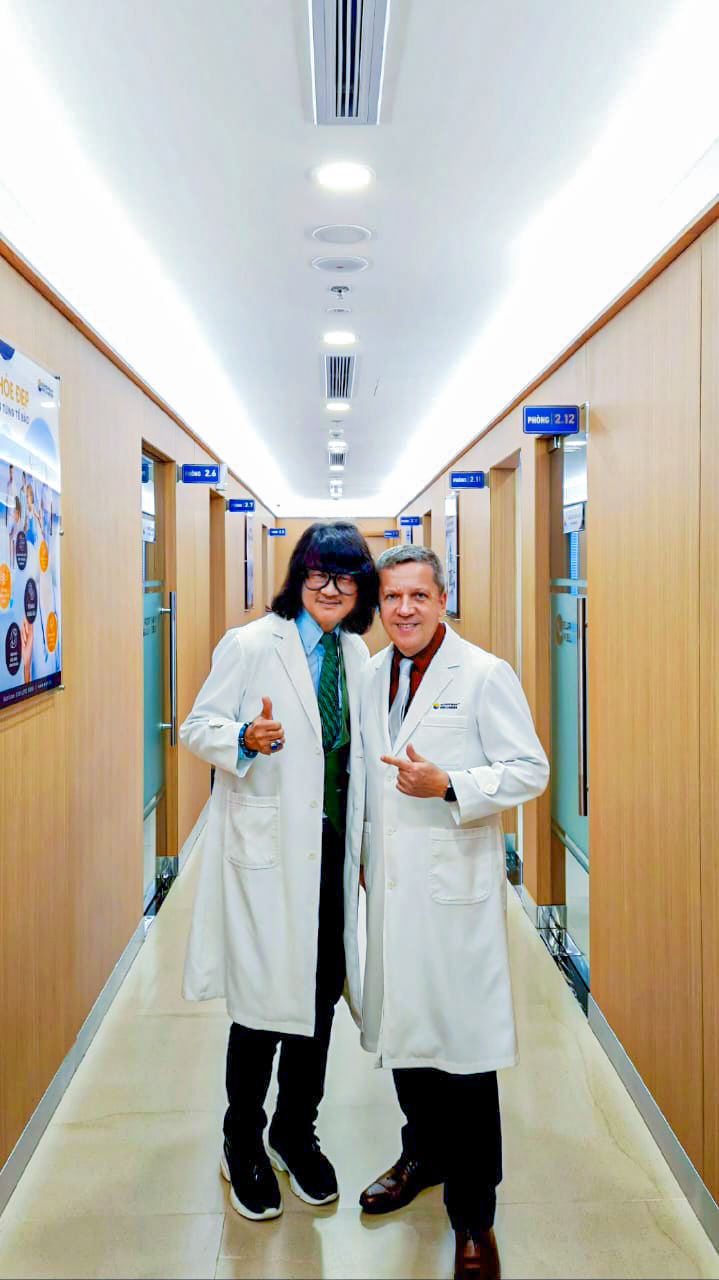 Follow European Wellness Academy: