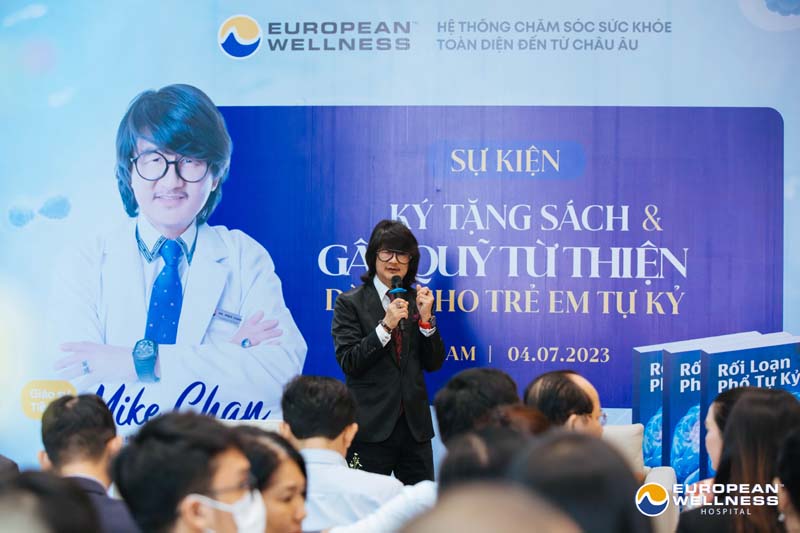 JOINING HANDS FOR AUTISM: European Wellness Donates 7 Billion VND to Hospitals, Schools, and Centers for Children with Autism in Vietnam!
On July 4, in the heart of Ho Chi Minh City, a passionate call to support children with autism was answered at European Wellness Vietnam. We're ecstatic to report that medical professionals, researchers, families with autistic children, and representatives from various centers that care for autistic children took part in the fundraising event – which proved to be a resounding success!
In total, European Wellness contributed 7 billion VND to the Autistic Children's Charity Fund, with European Wellness Group contributing 5 billion VND dedicated for use in treatment for autistic children with extremely difficult circumstances, and European Wellness Vietnam contributing 2 billion VND to support the procurement of equipment and organise special programmes and activities for children with autism. Additionally, the event also succeeded in raising a total of 500 million VND in contributions from other individuals and organizations.
The event, which was attended by scores of members of the media and news outlets from all over Vietnam, also served as an exclusive book-signing session for the Vietnamese edition of "Autism Spectrum Disorder: Bioregenerative Medicine with Stem Cell Therapy", one of the latest works by European Wellness Chairman Prof. Dato' Sri Dr. Mike Chan and Medical Advisor Prof. Dr. Yuriy Nalapko along with Prof. Dr. Svetlana Yartseva and Prof. Dato' Sri Dr. Michelle B.F. Wong. The book provides an in-depth and multi-dimensional dive into Autism Spectrum Disorder, promising the latest discoveries in treatment of the condition through regenerative biomedical therapy.
Prof. Dr. Mike Chan, who attended the book signing and charity fundraising event, dedicated the publication to experts, doctors, parents, caregivers and everyone who wished to learn more about the latest treatments for autism in the 21st century.
"We don't just provide expert information, but focus on interpreting it in a way that's simple and accessible. With long-term research in regenerative biomedicine, we hope to provide experts with a new approach in the treatment of children with autism," he shared.
Autism holds a special and personal place in Prof. Dr. Mike Chan's heart. In his youth, he exhibited symptoms similar to those with autism, with difficulties in communicating with others and pronouncing words. The 60's, however, were a time where most people were not familiar with the condition; today, though there is more widespread awareness, autism is still not fully understood. Prof. Dr. Mike Chan, having travelled around the world since then and meeting many autistic patients who face difficulties in adjusting to society, together with his colleagues at European Wellness, have made it one of their personal missions to study Autism Spectrum Disorder and shed some light on its causes, symptoms, and treatment methods, while also raising global awareness about the condition. As the Group Chairman of European Wellness and a Senator of BWA (German Federal Association for Economic Development and Foreign Trade), Prof. Dr. Mike Chan has pushed for important changes to help patients from all over the world.
Earlier this June, Prof. Dr. Mike Chan and Prof. Dr. Dmytro Klokol, accompanied by Hong Kong superstar Christy Chung, and Former Mrs. World Hong Kong Runner-Up Rebecca Kallioniemi, paid a visit to the first established autism centre in Ho Chi Minh City. The heart-warming experience further ignited our team of experts' desire to help children with autism and other disorders.
Their research has already borne fruit, with many positive changes in the lives of European Wellness's autistic patients and their family members throughout the past few years. As seen in their testimonial videos, Violet Pantazescu's emotional interview about her son's progress speaks volumes about just how life-changing these treatments have been:
While Junita Rashid's happiness about her son's calmer and more sociable demeanour is palpable:
Lily Wong speaks of dramatic improvements in her friend's autistic child:
with similar evidence of progressive improvements being witnessed by mothers of children with autism: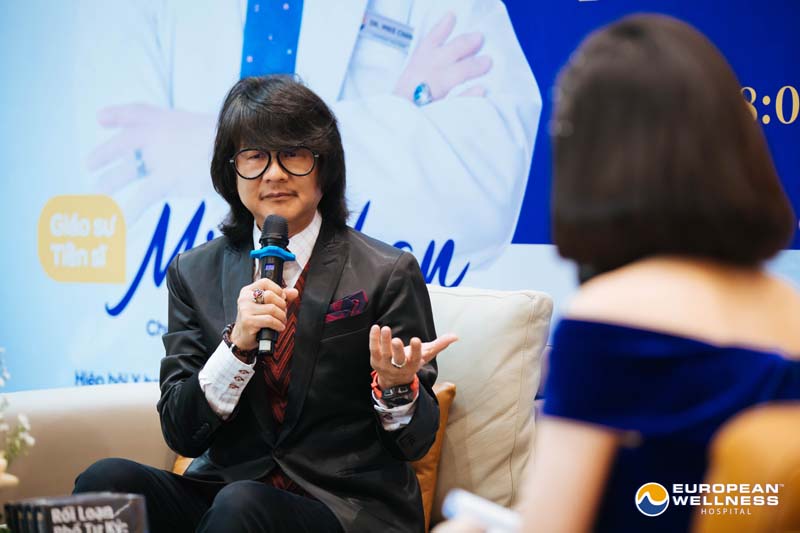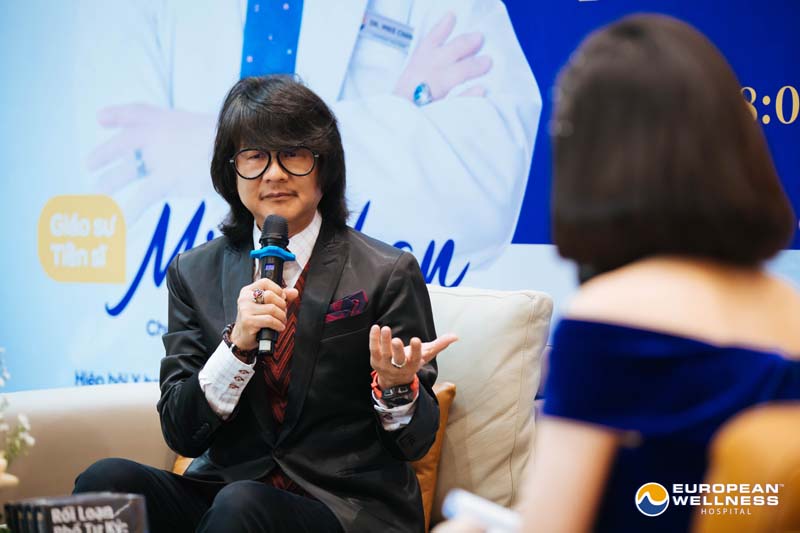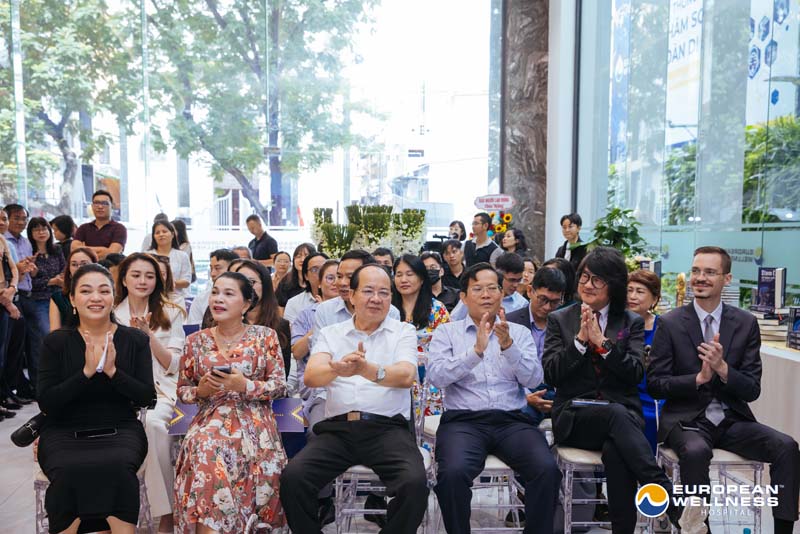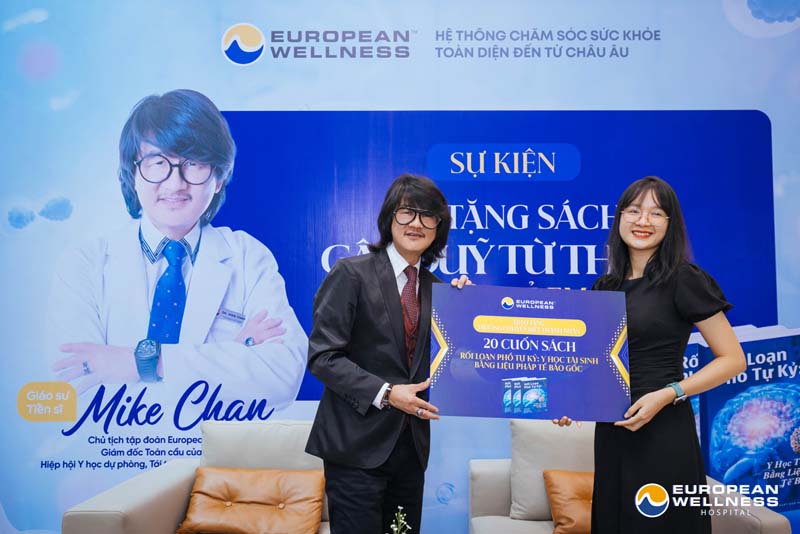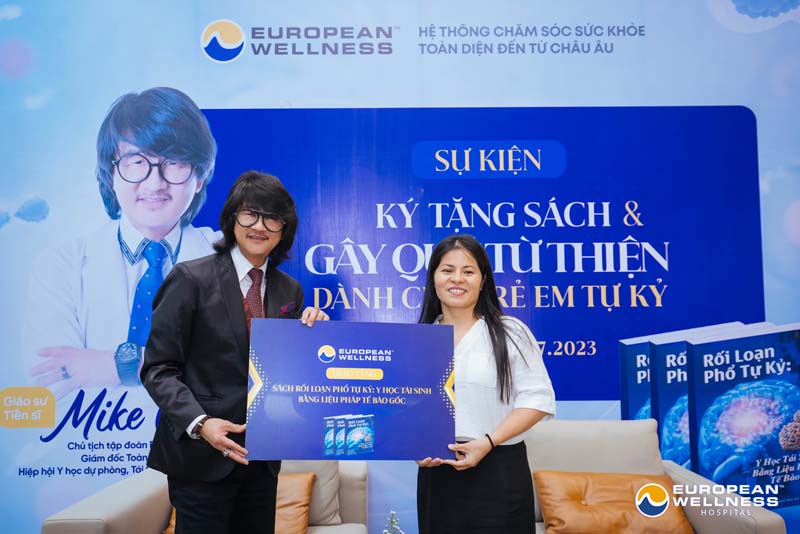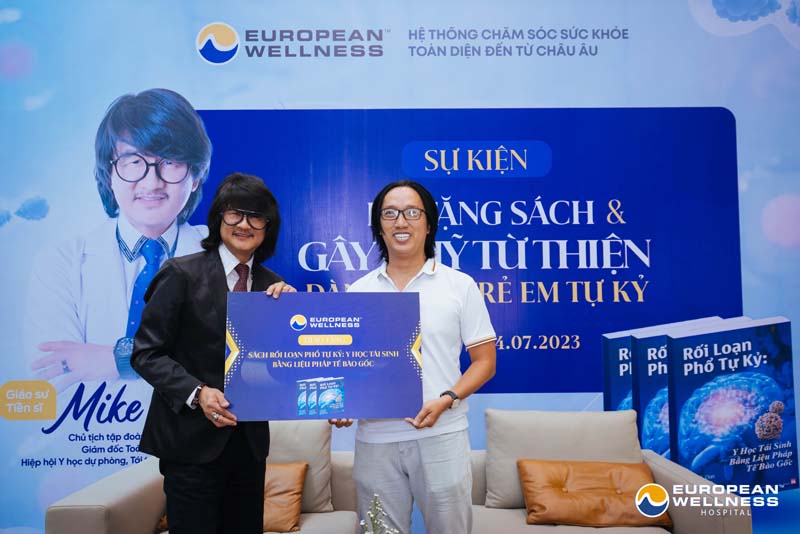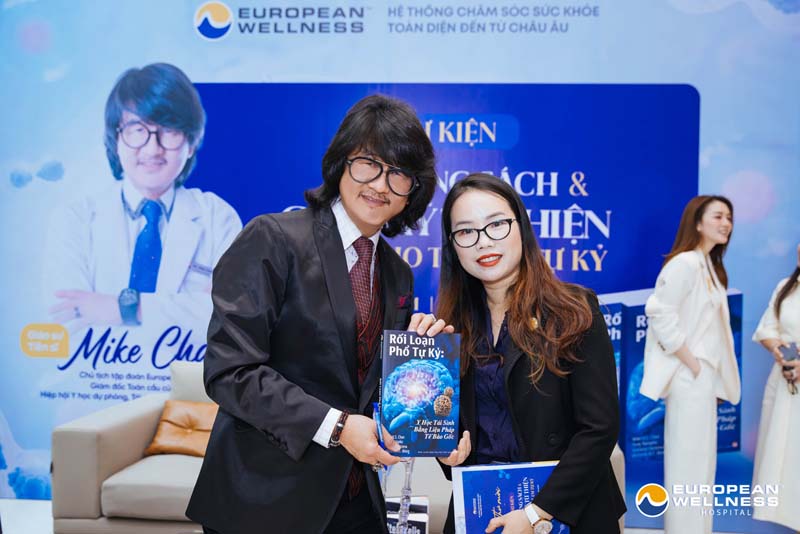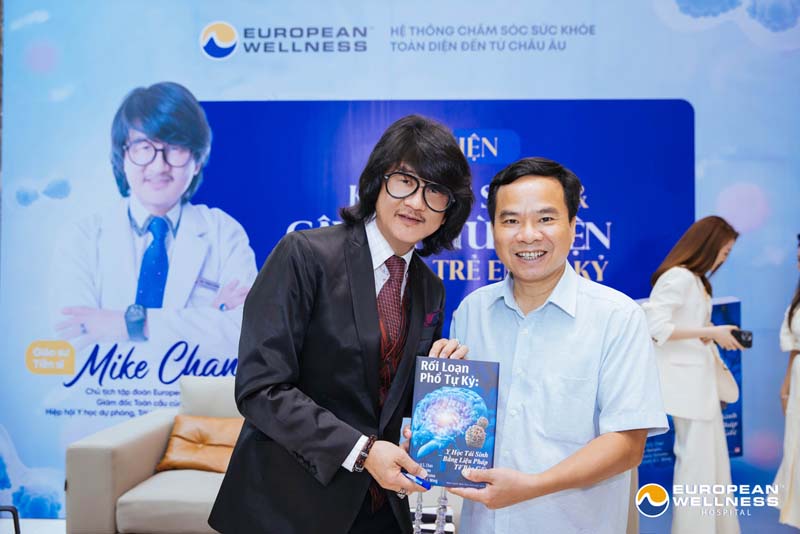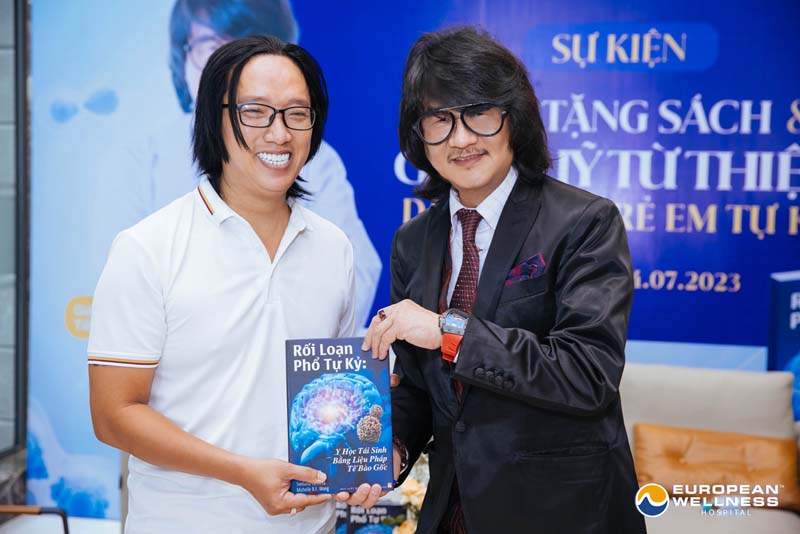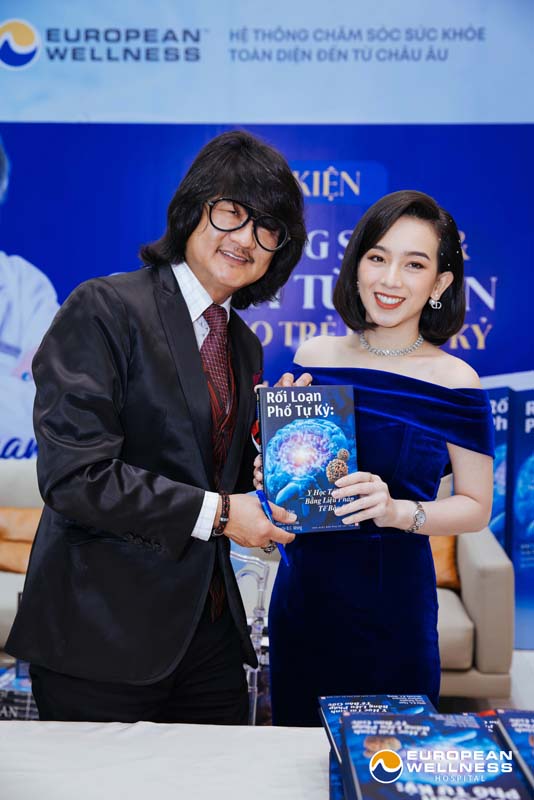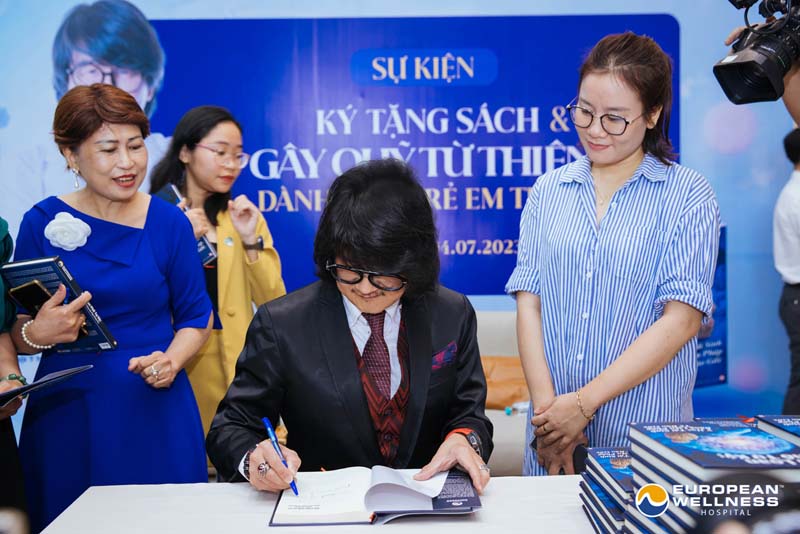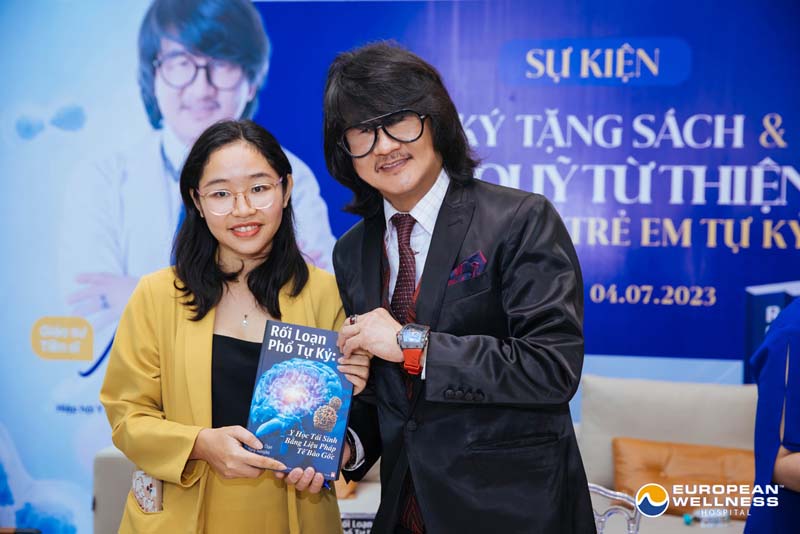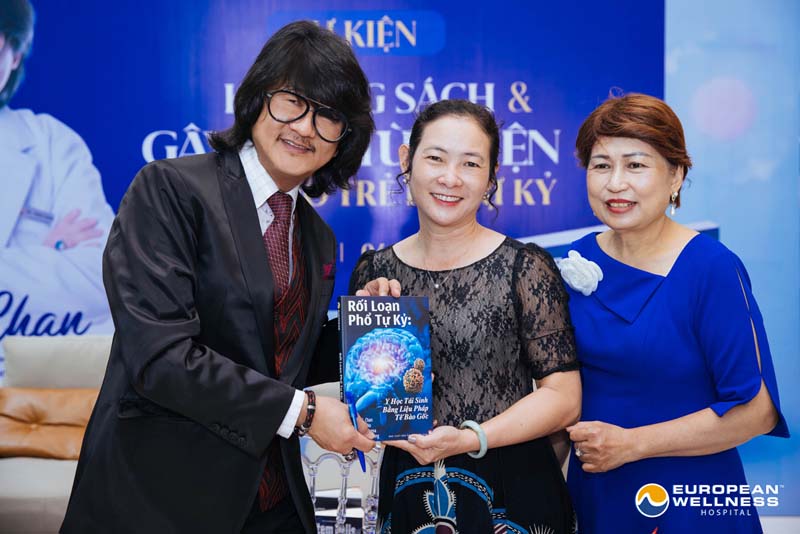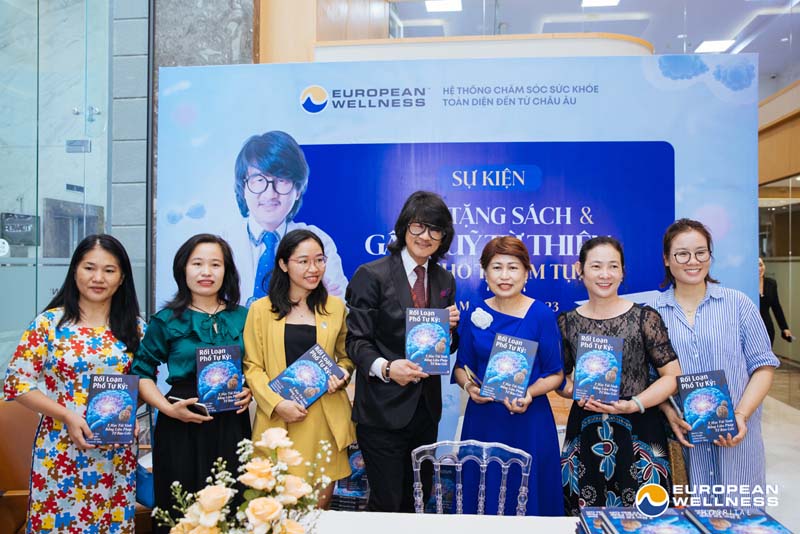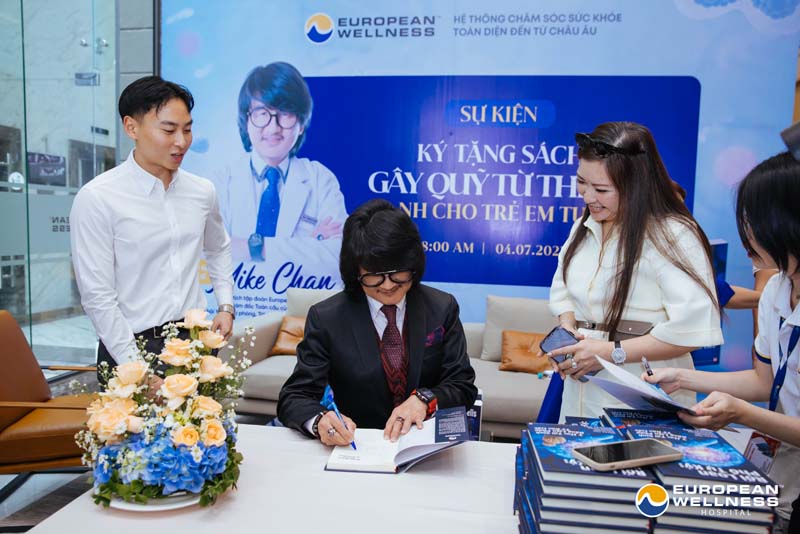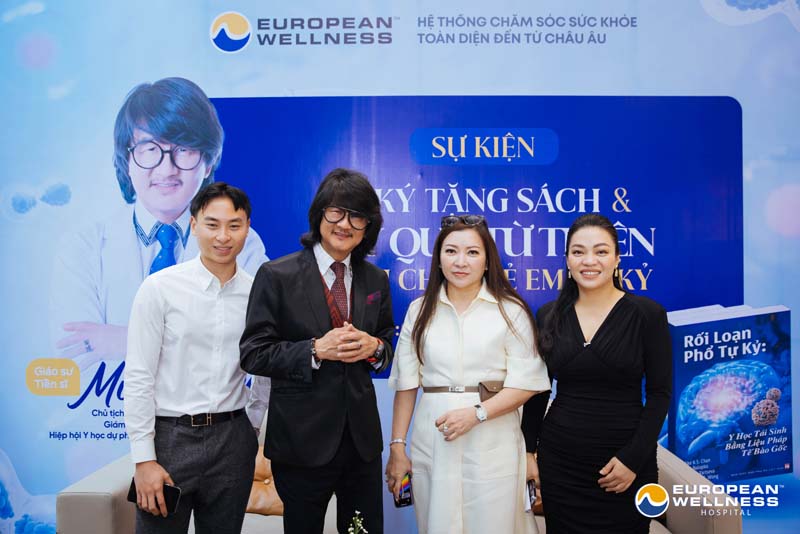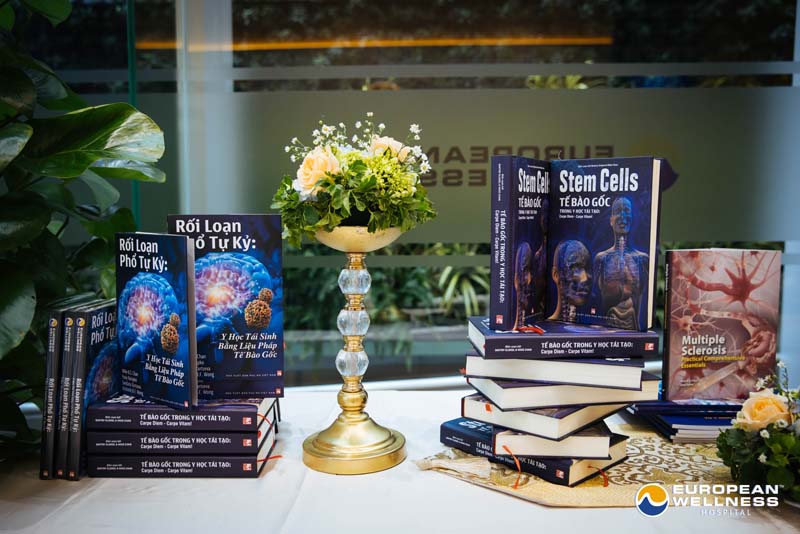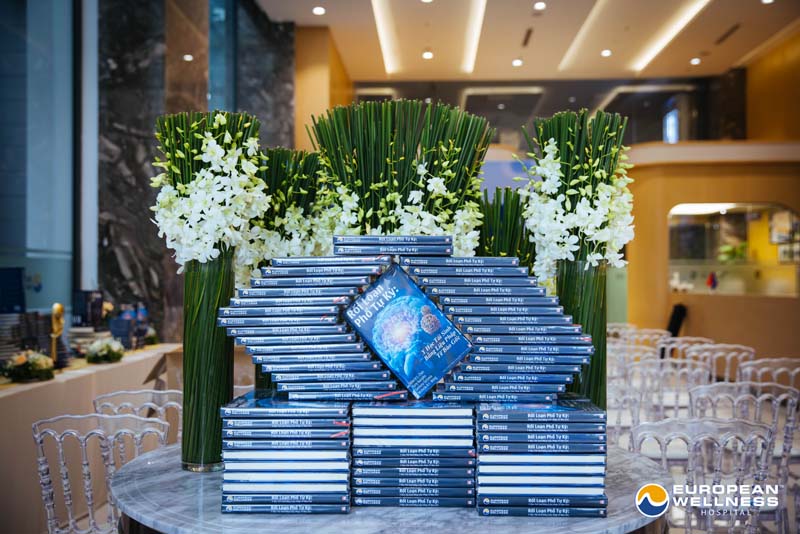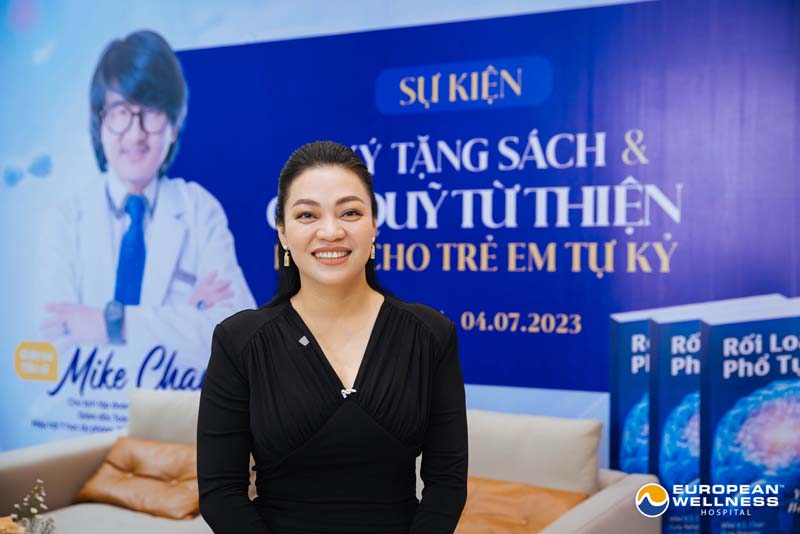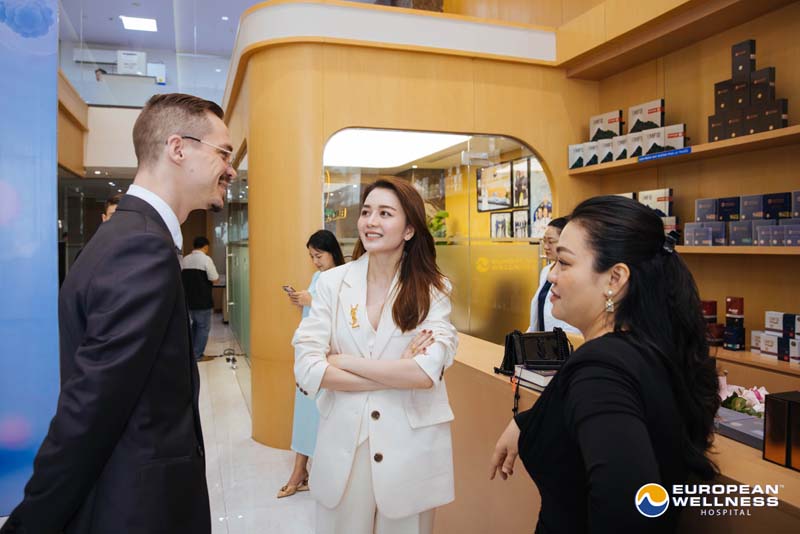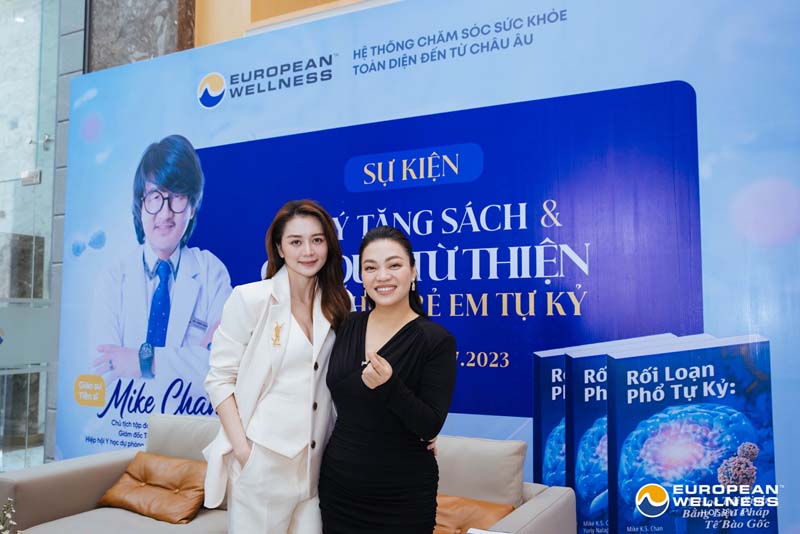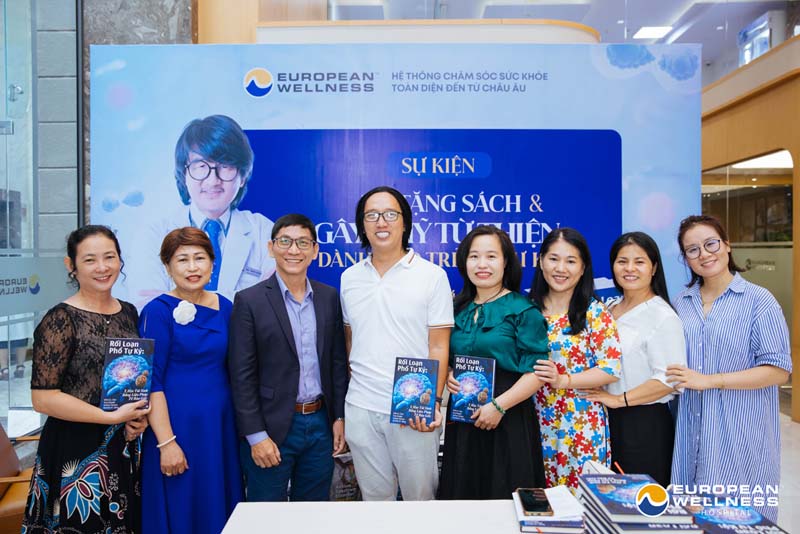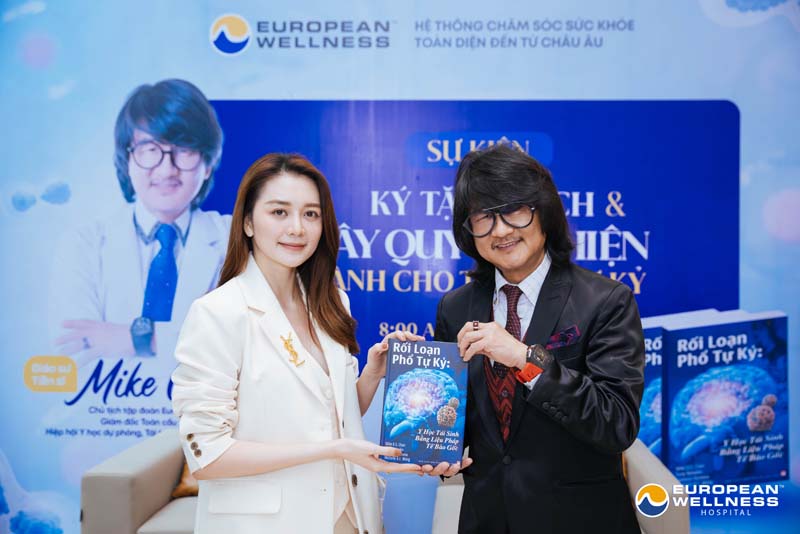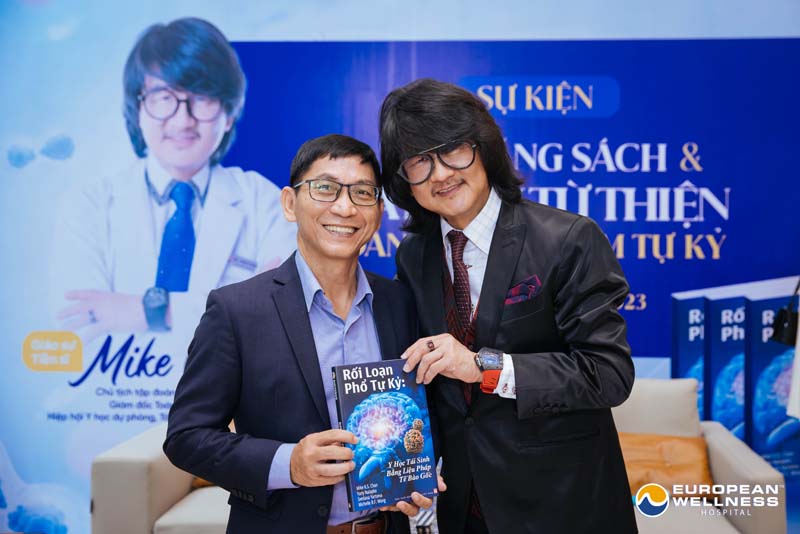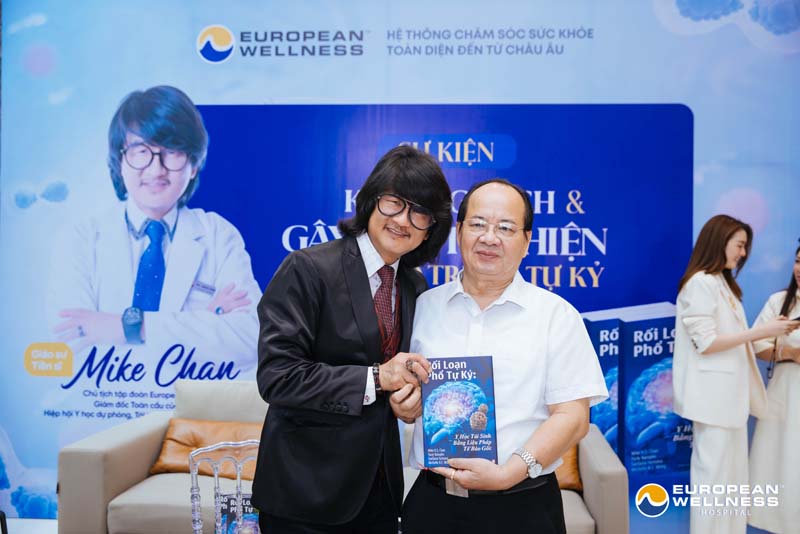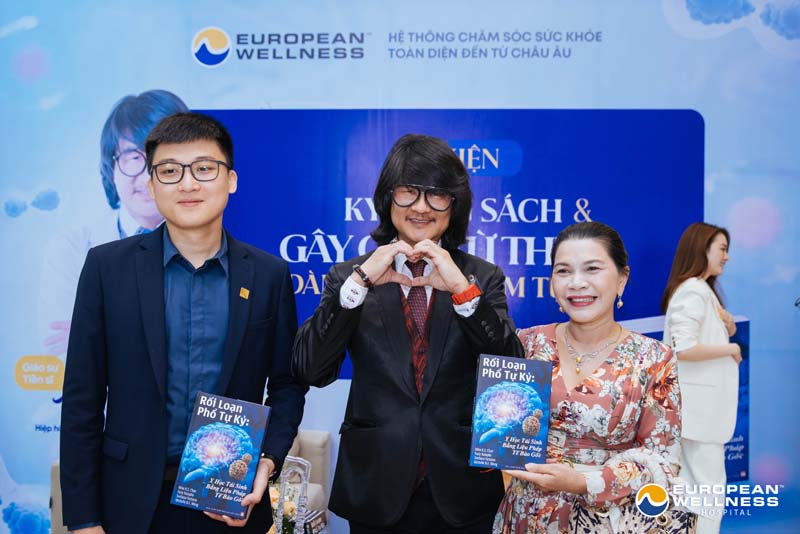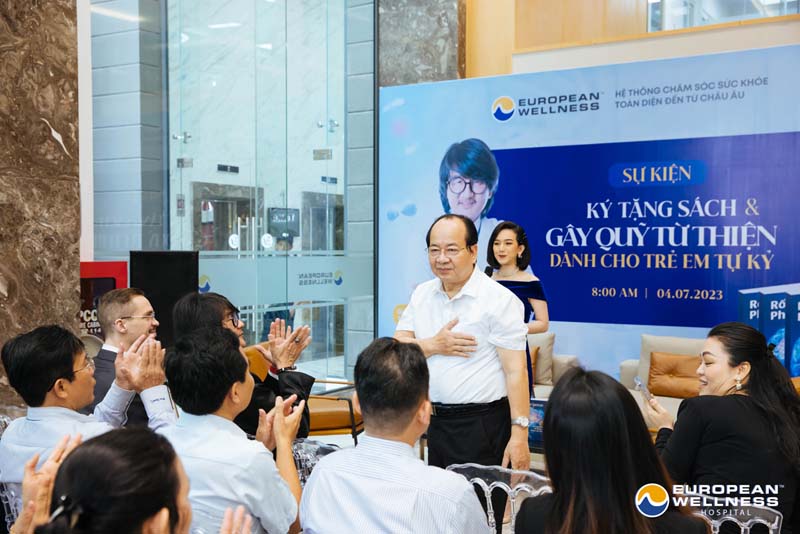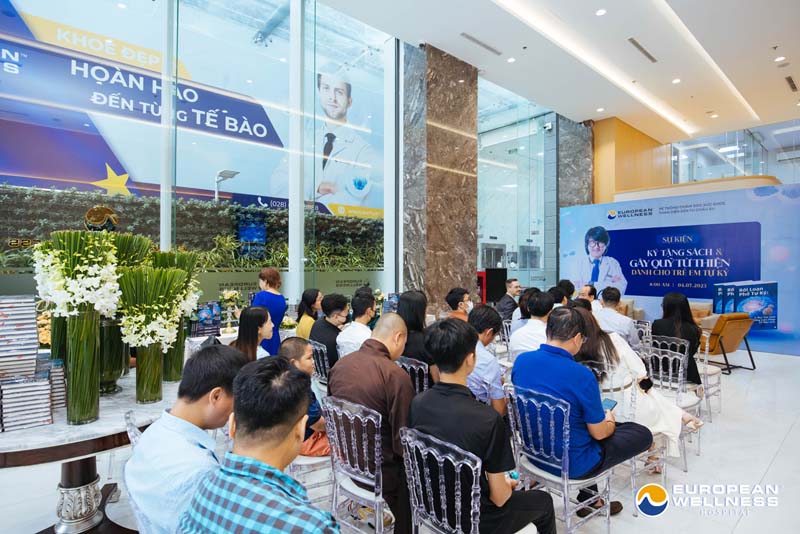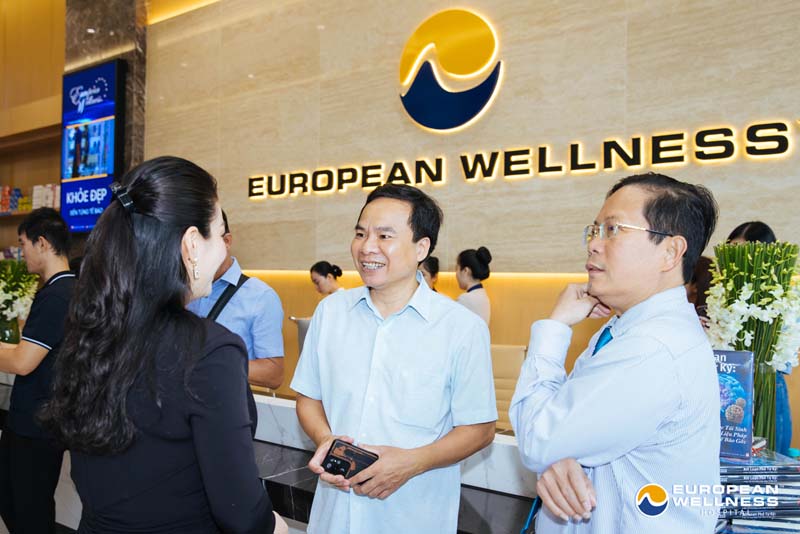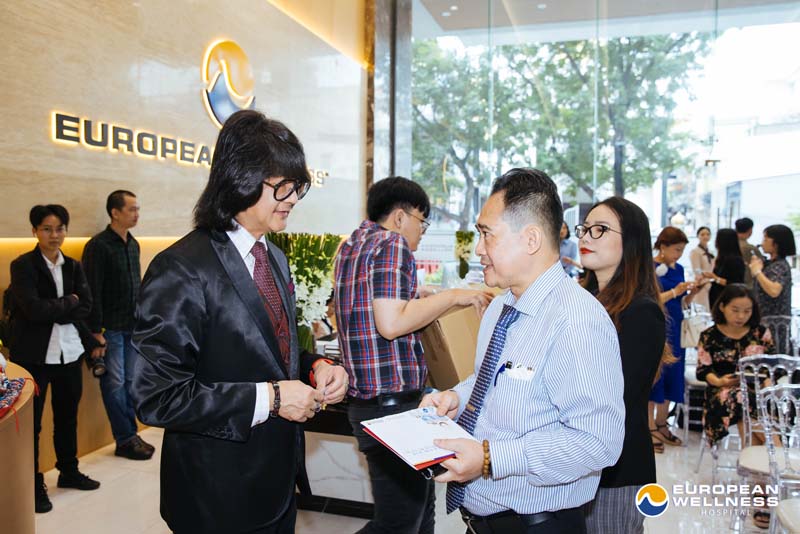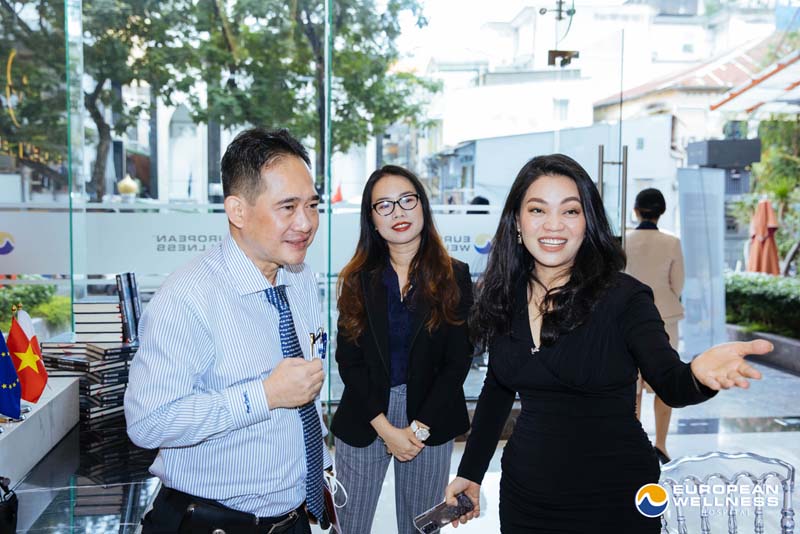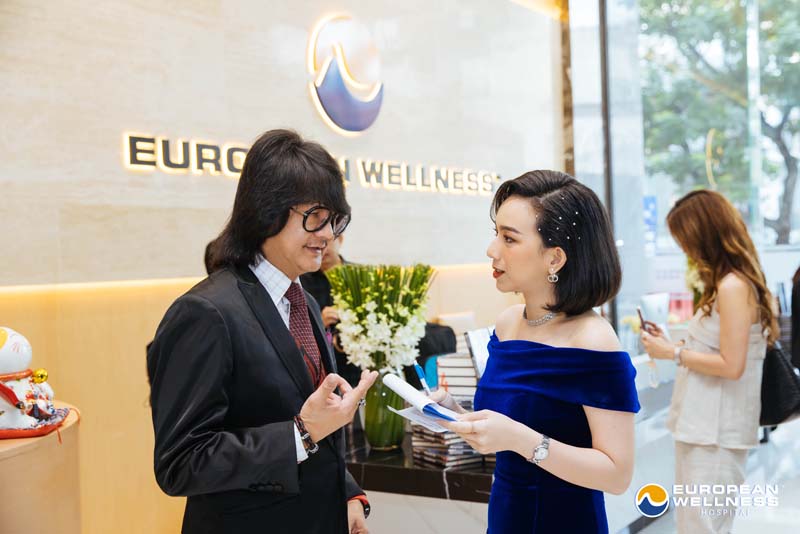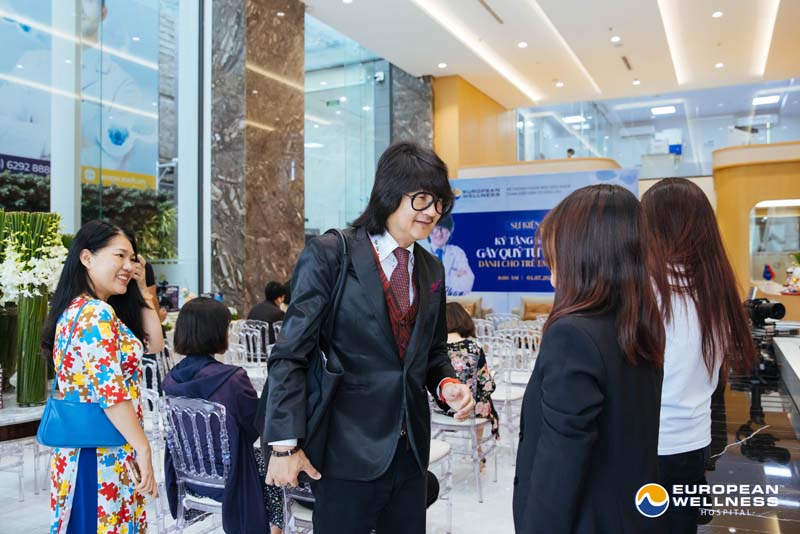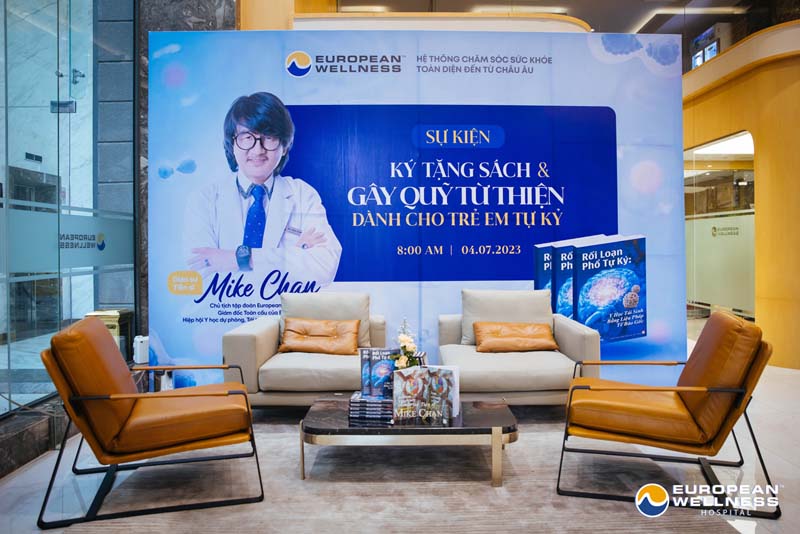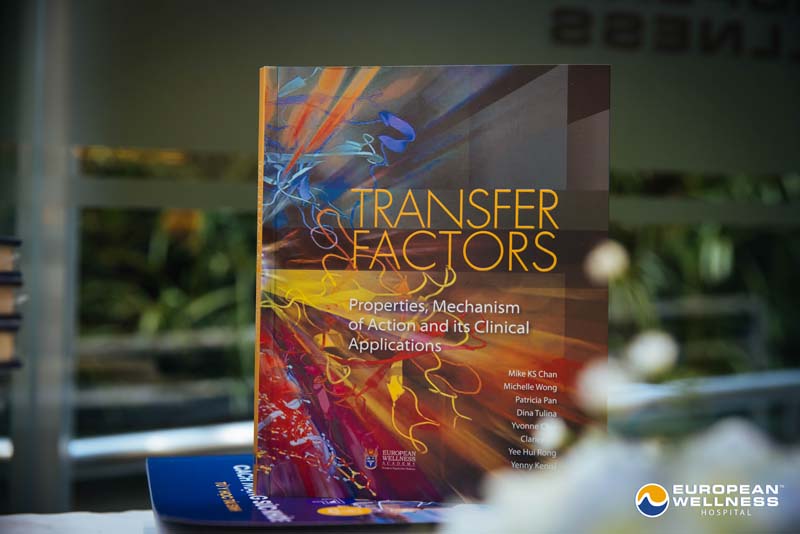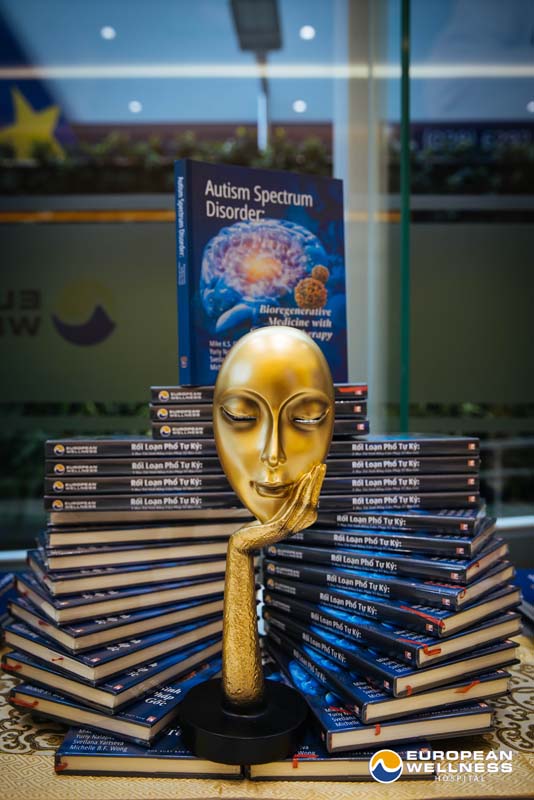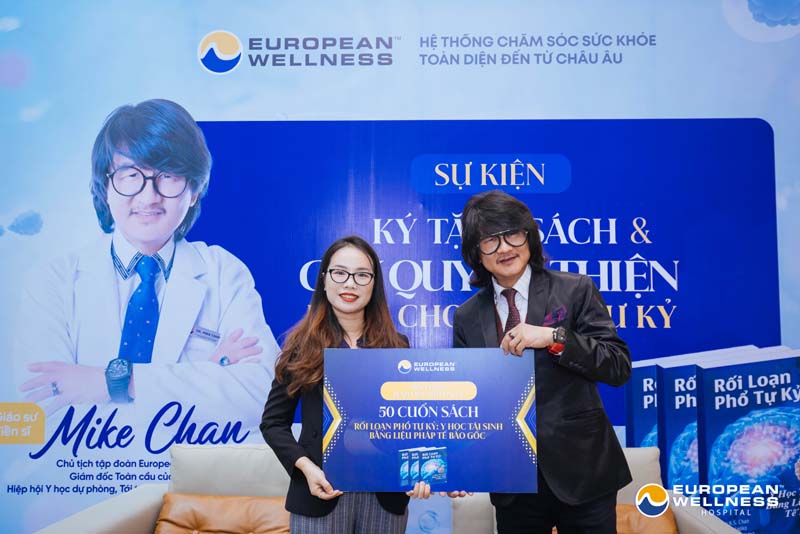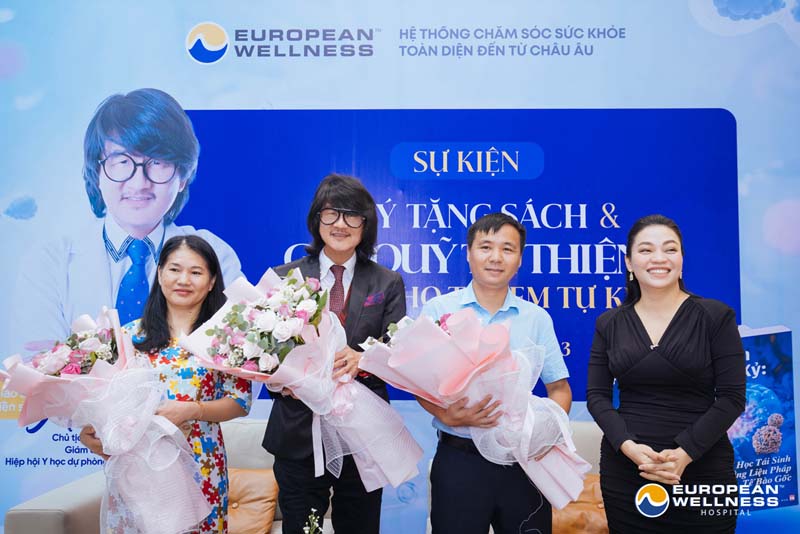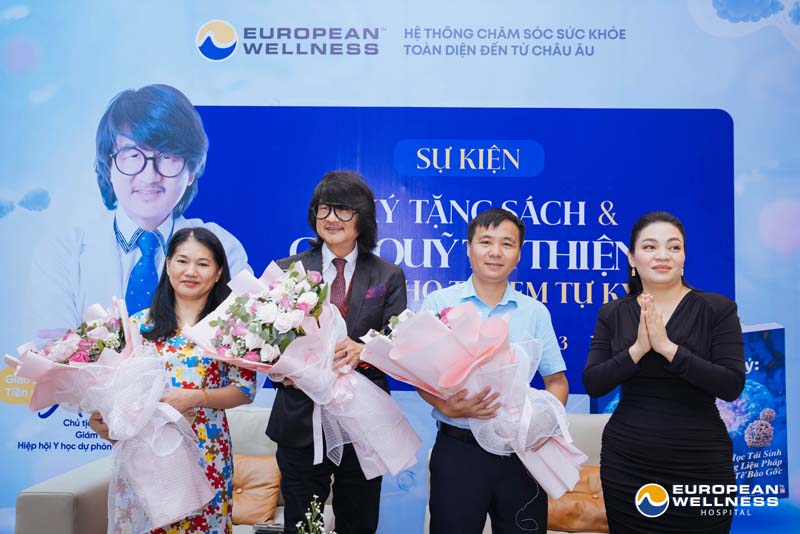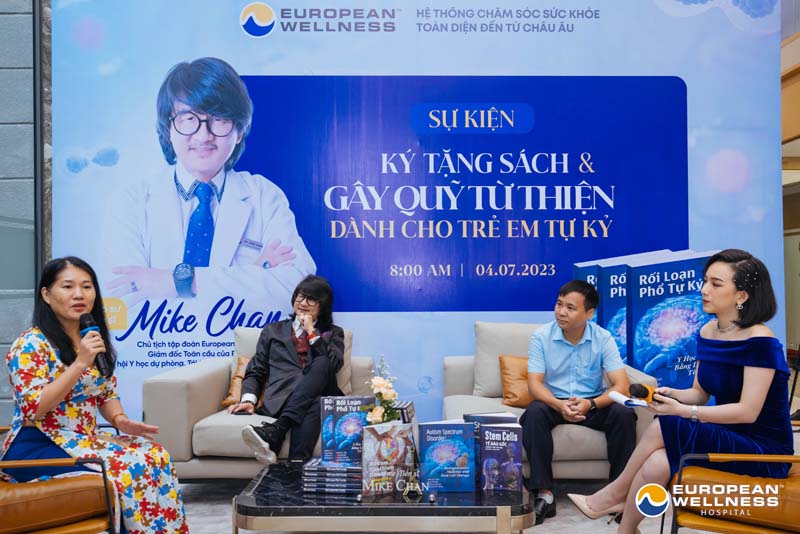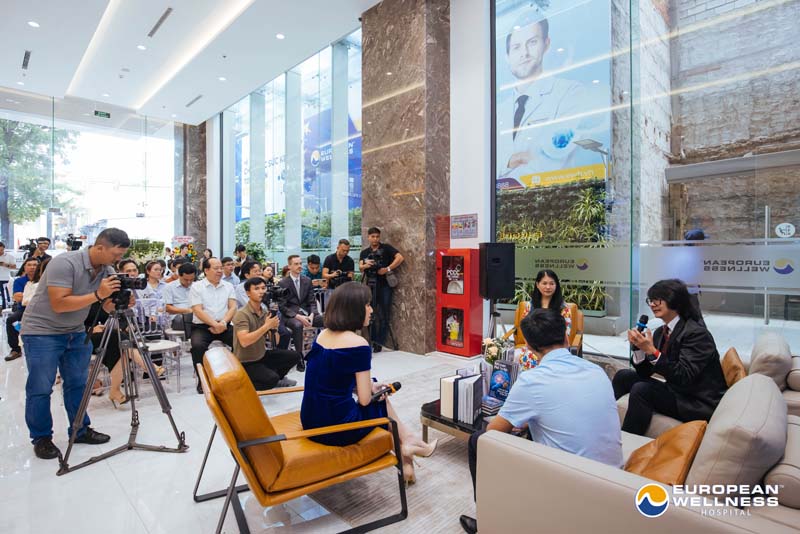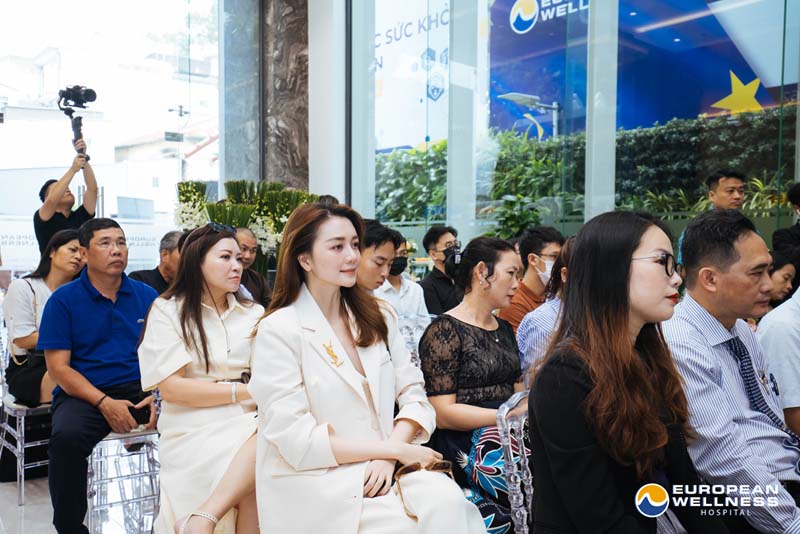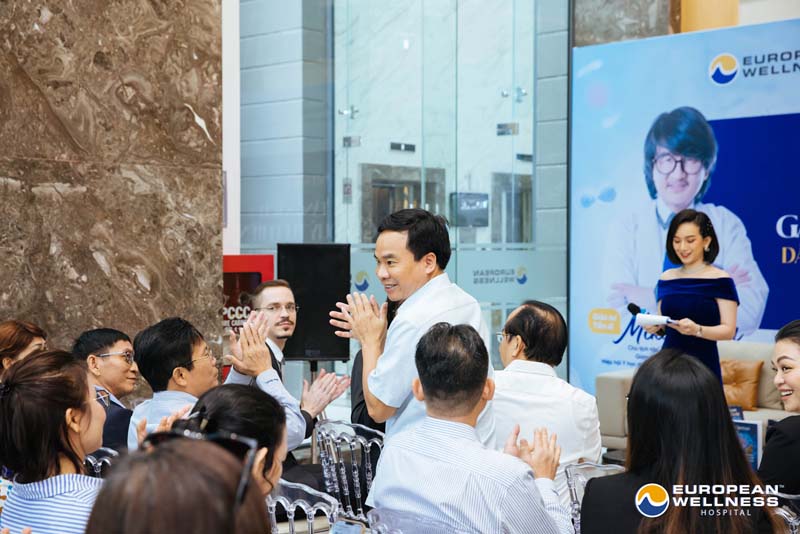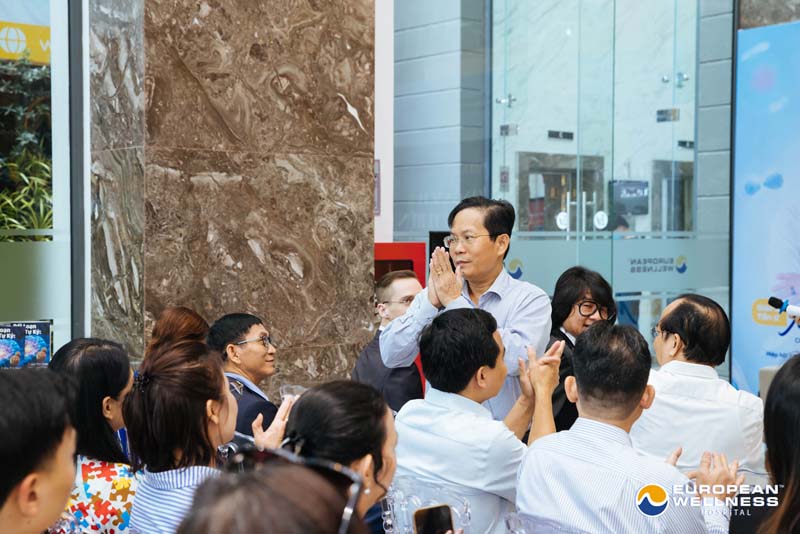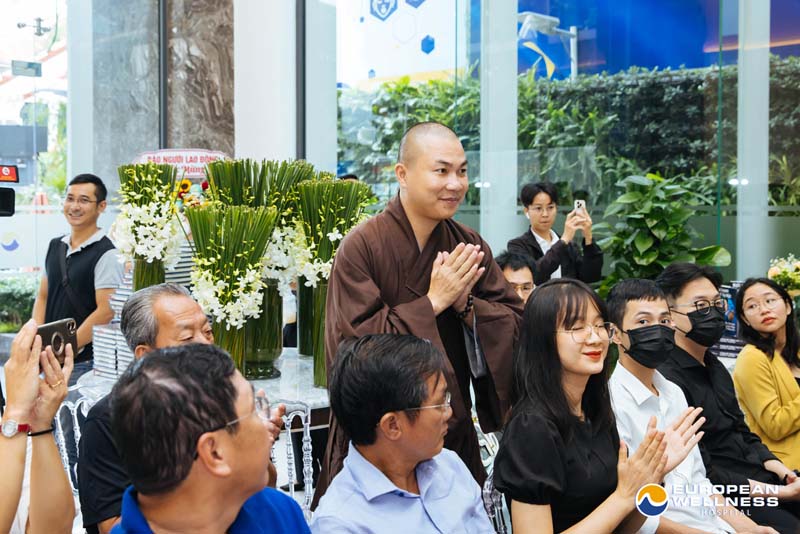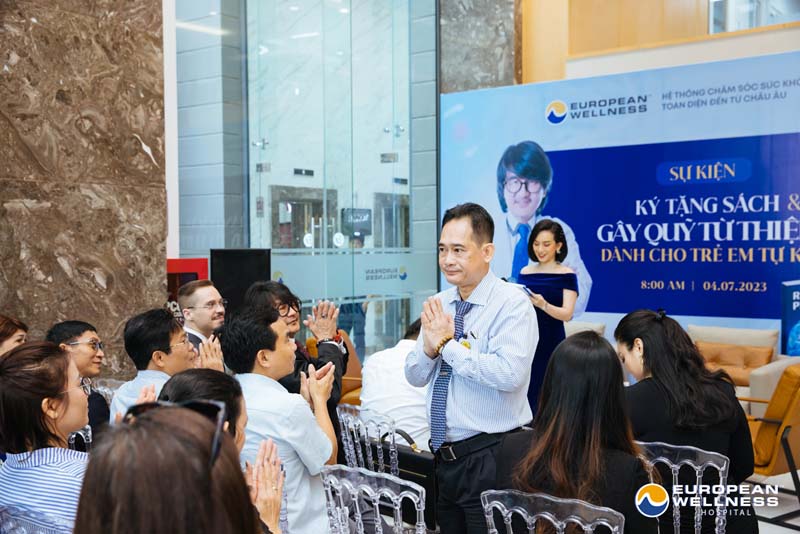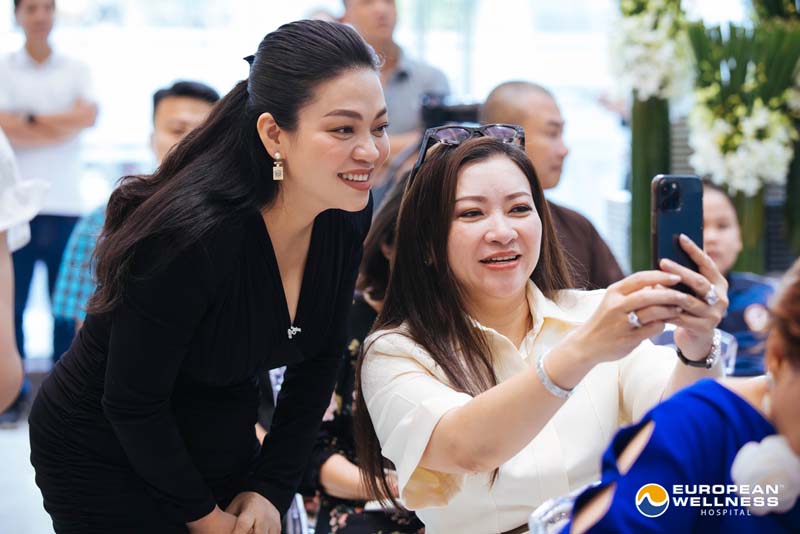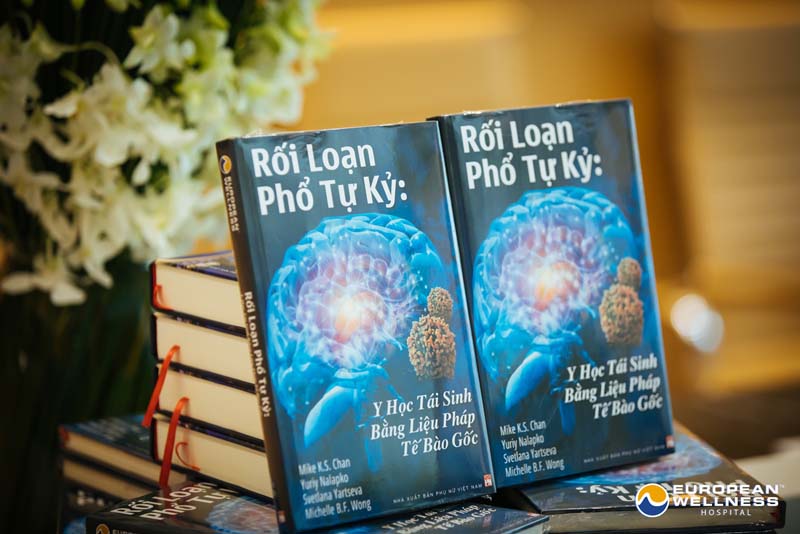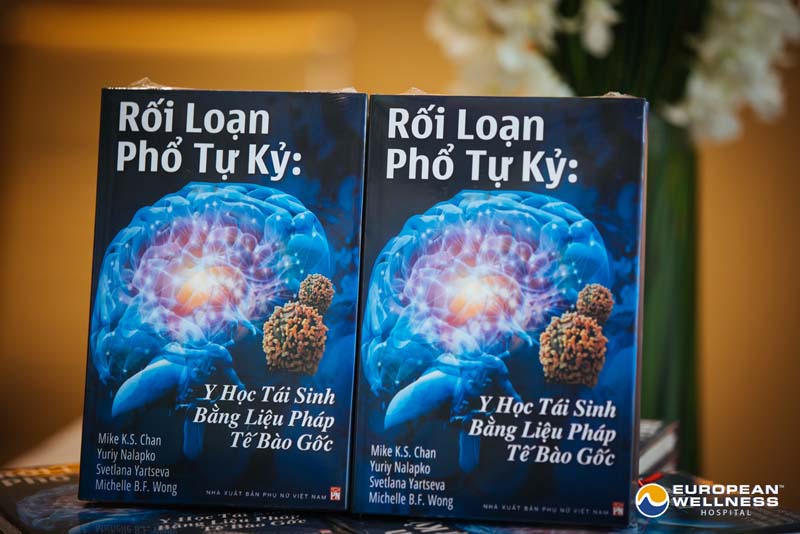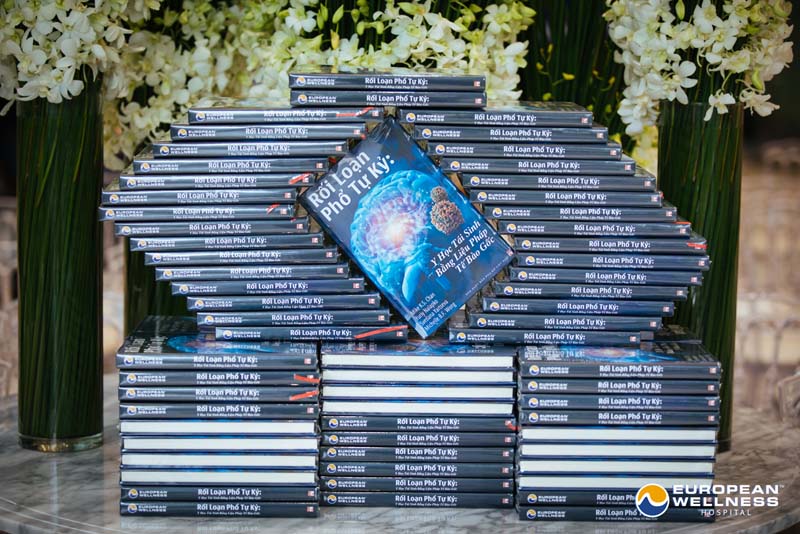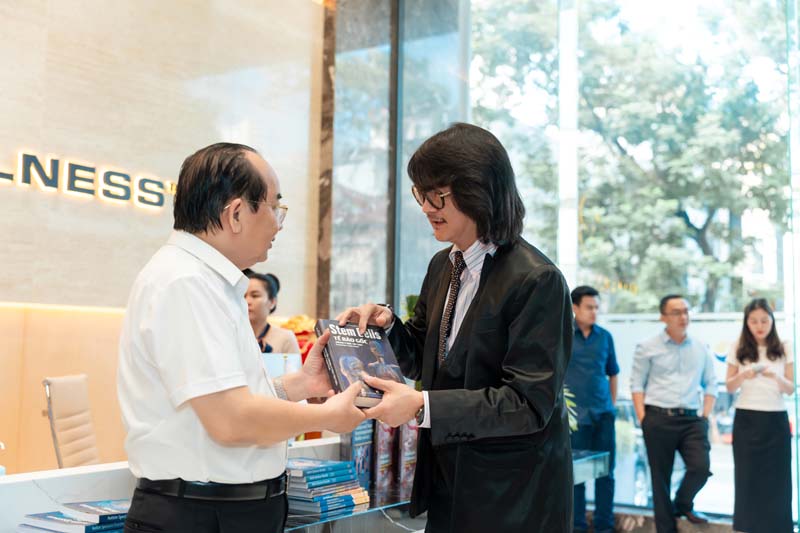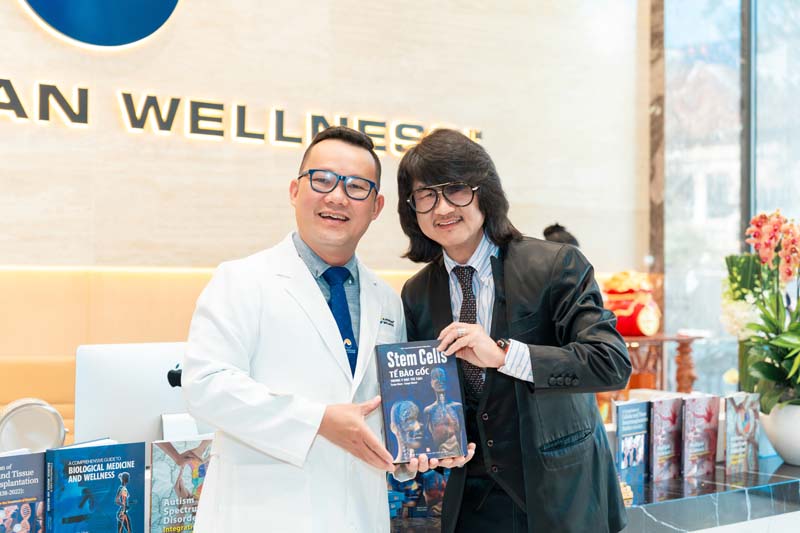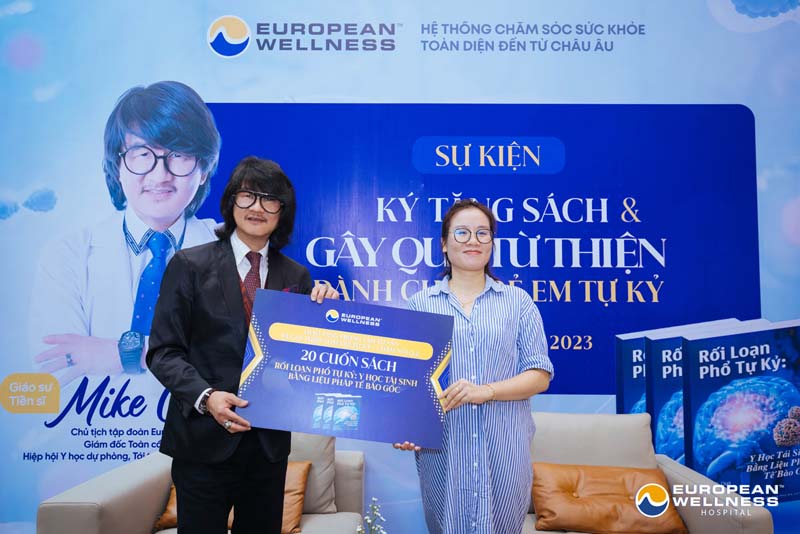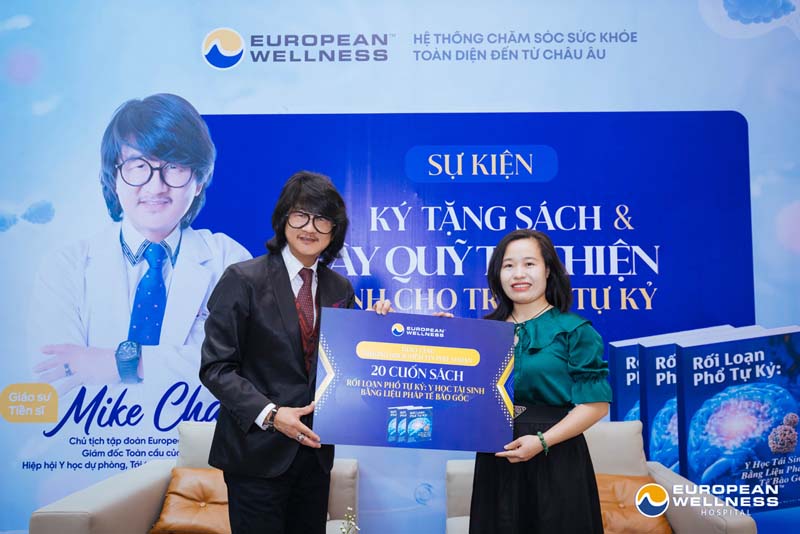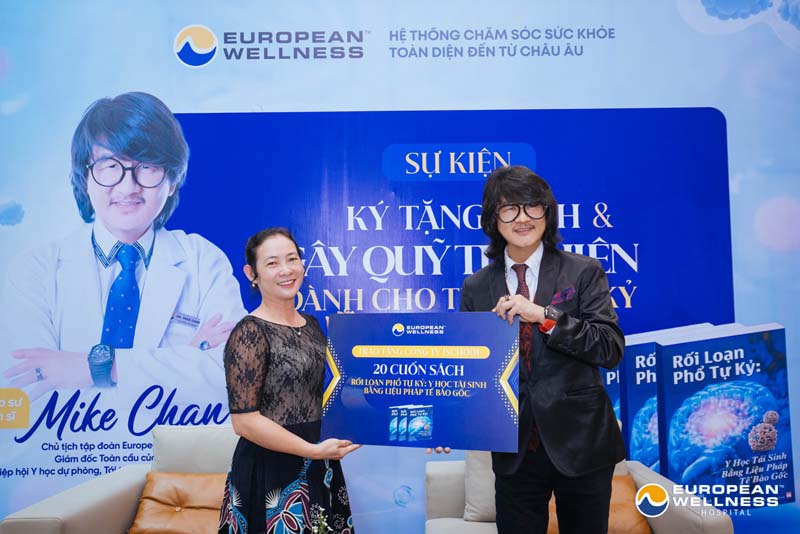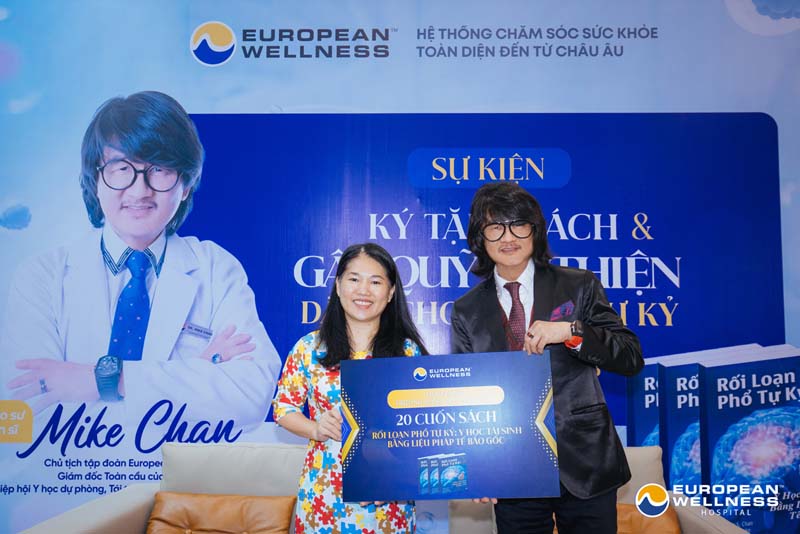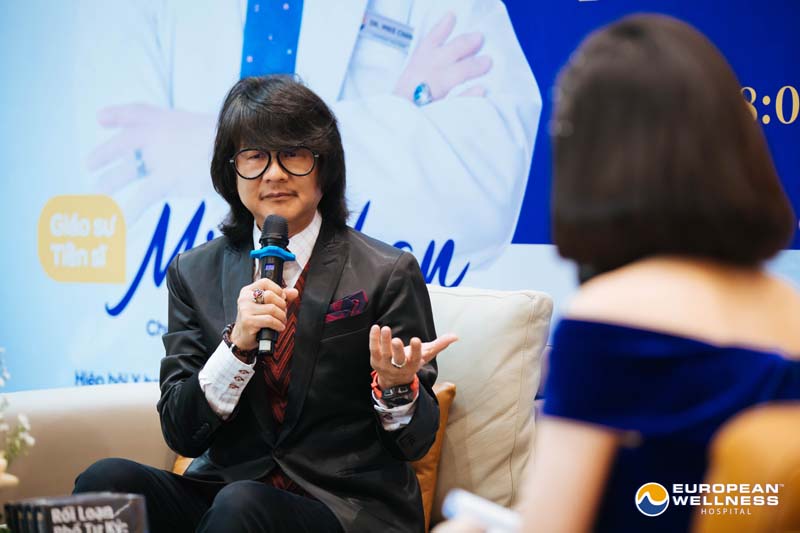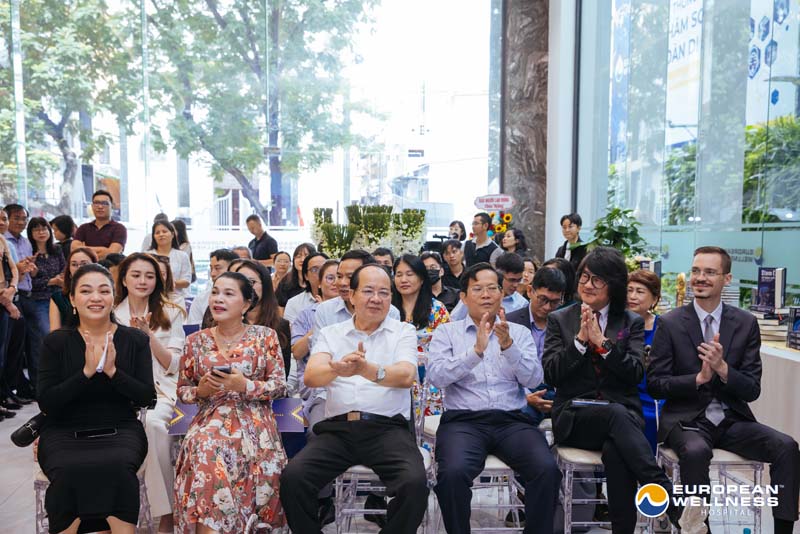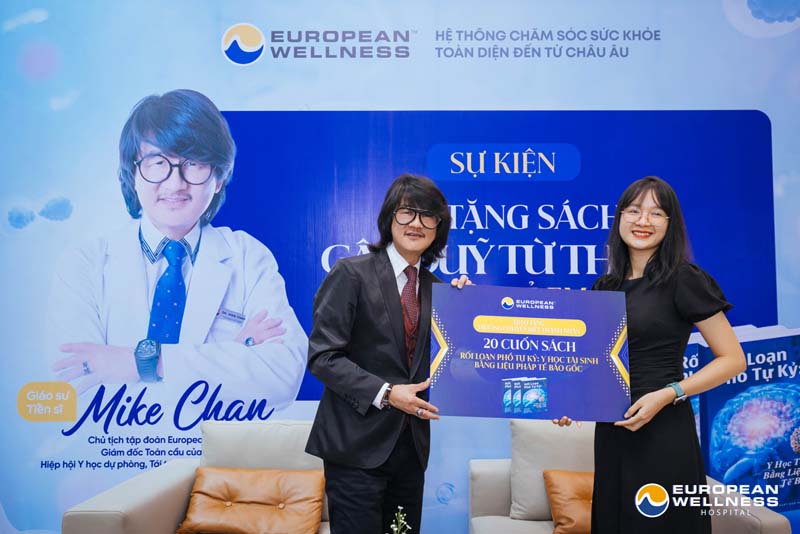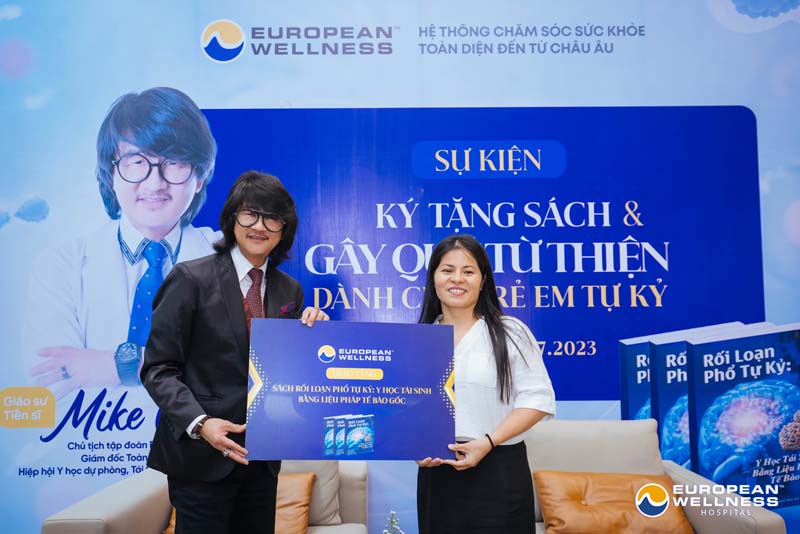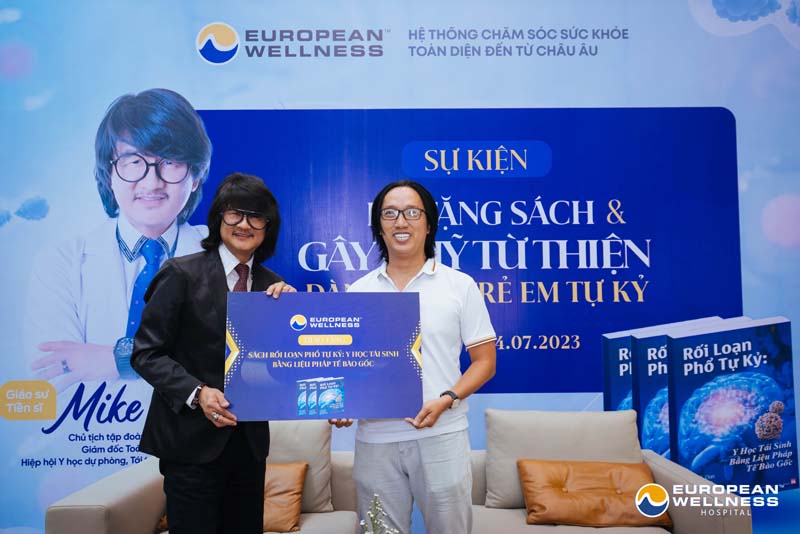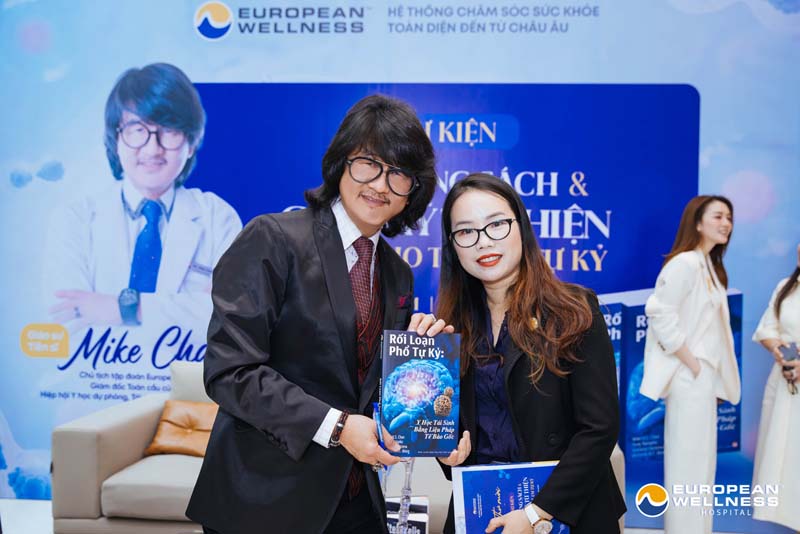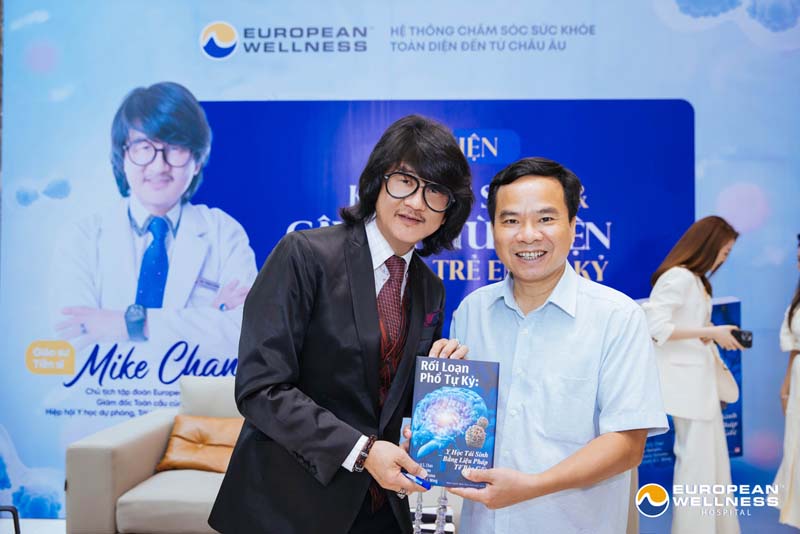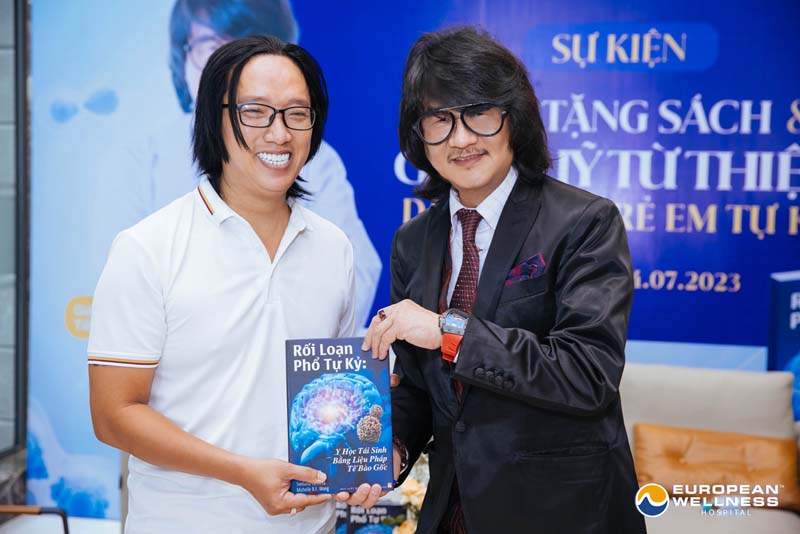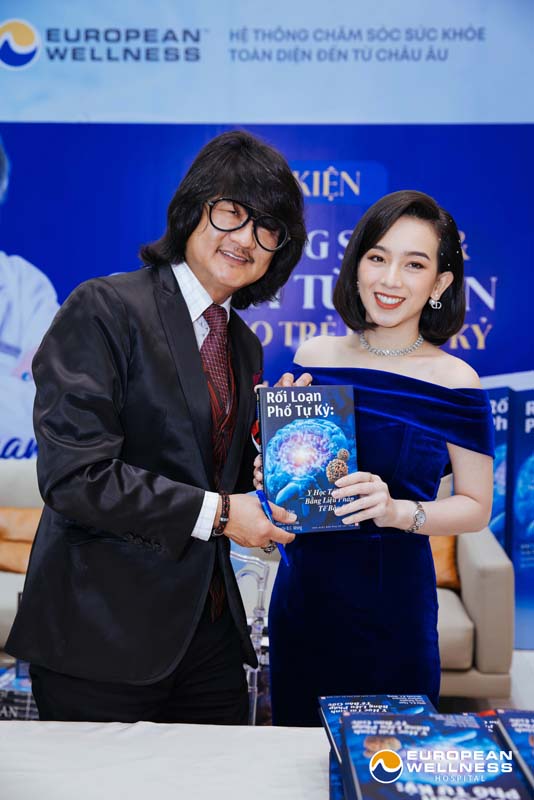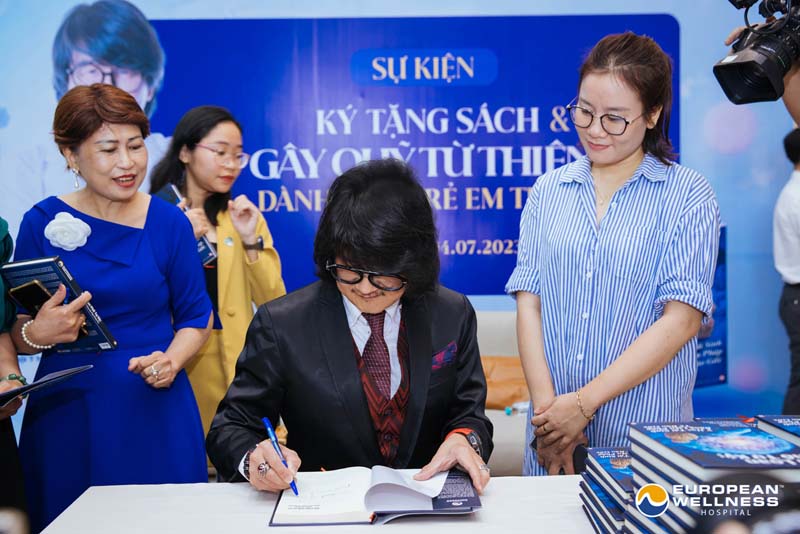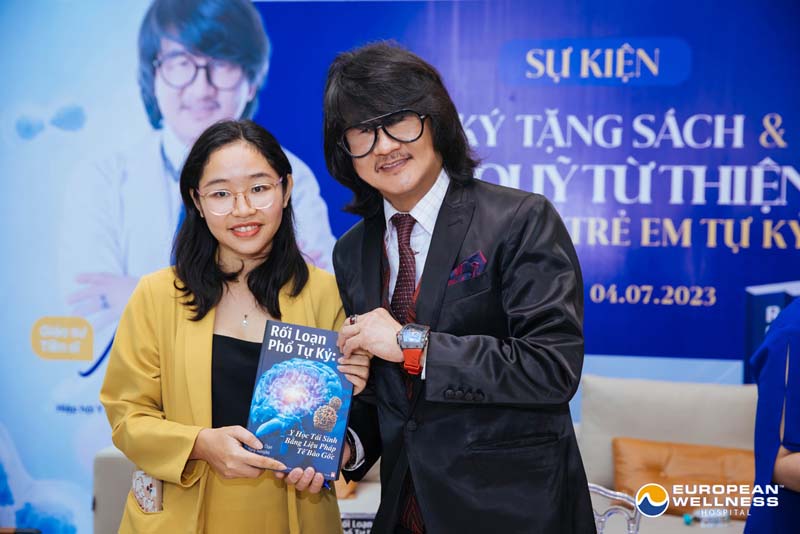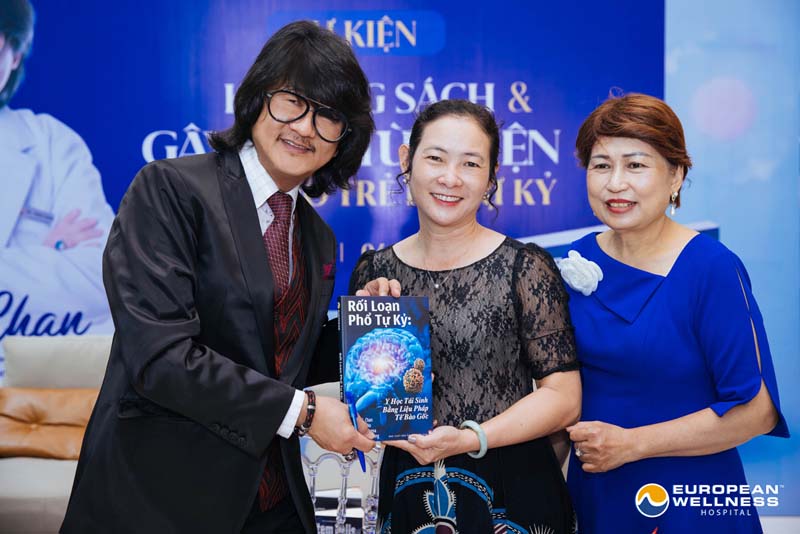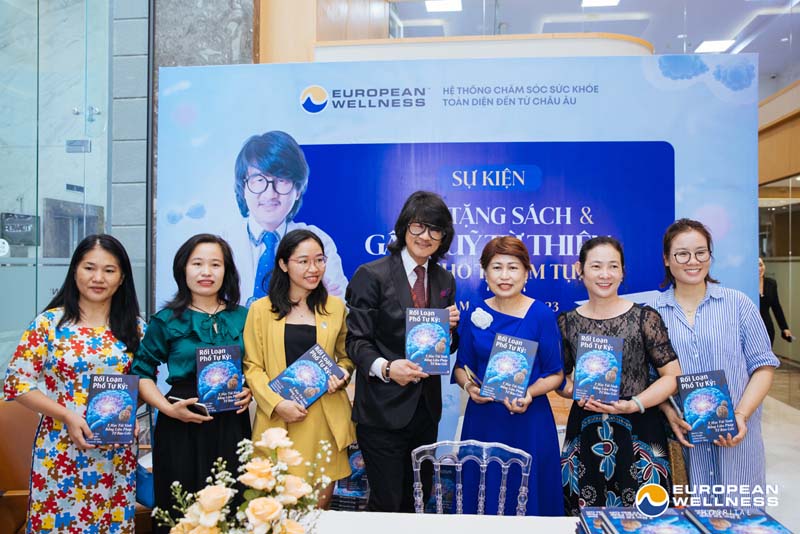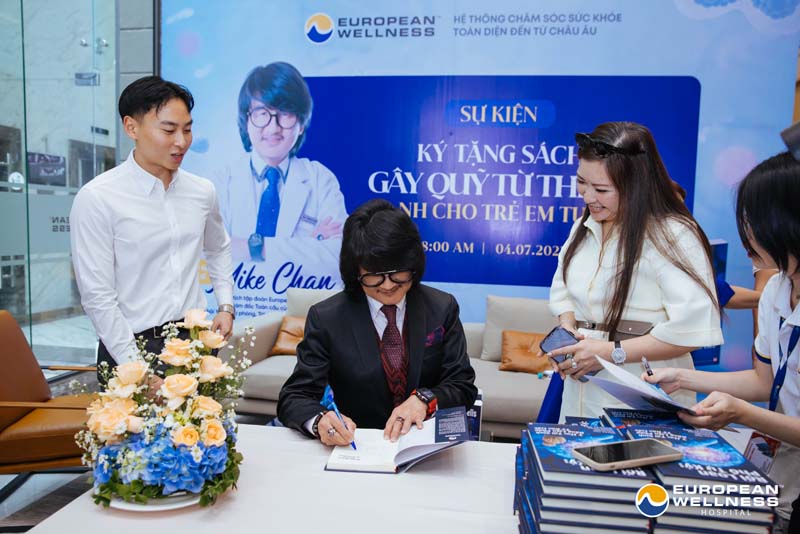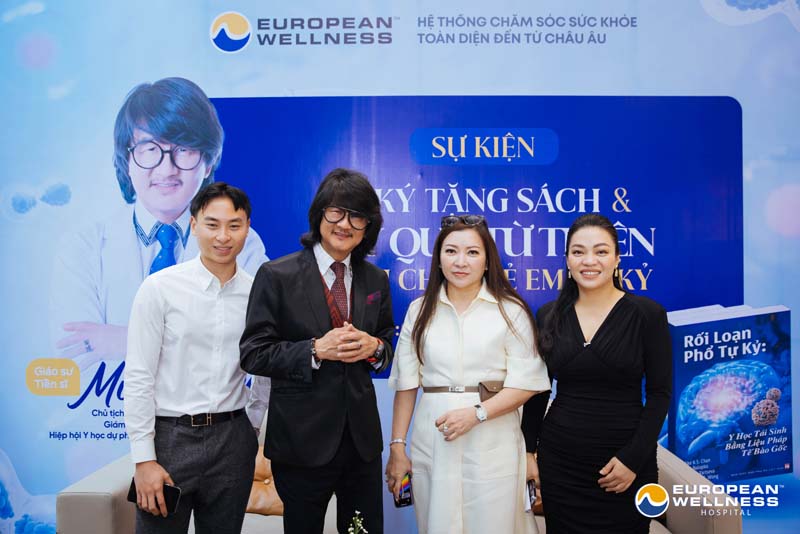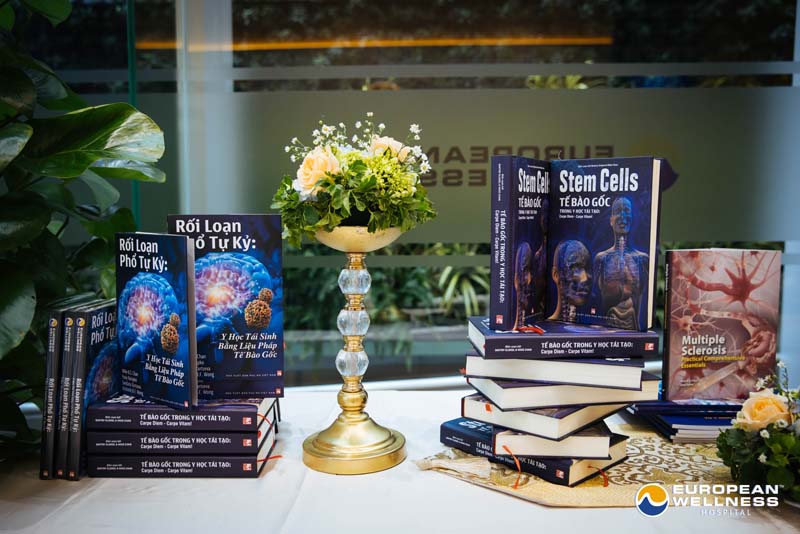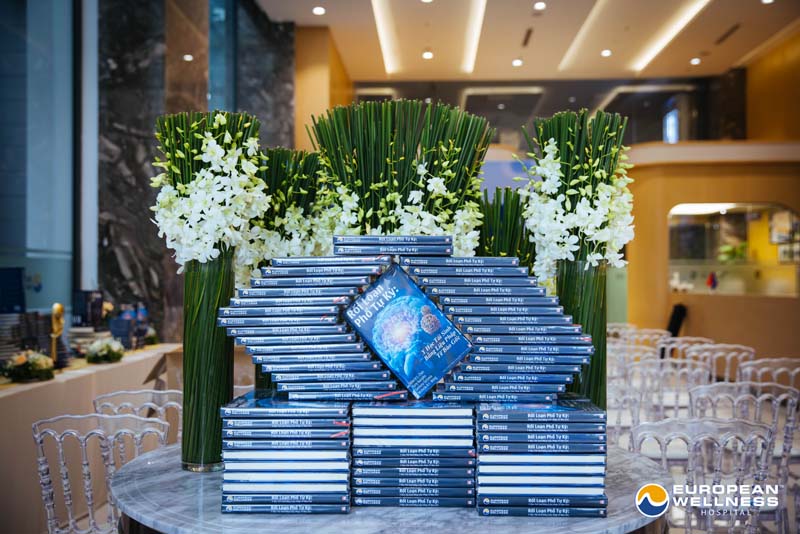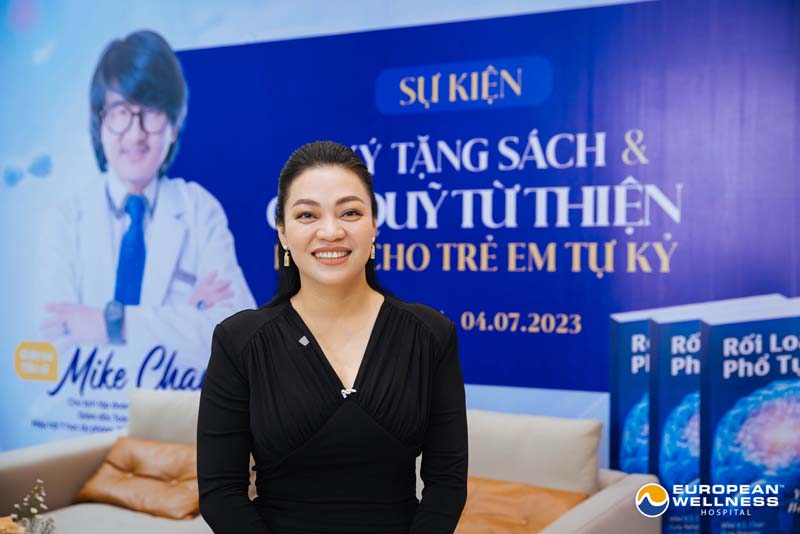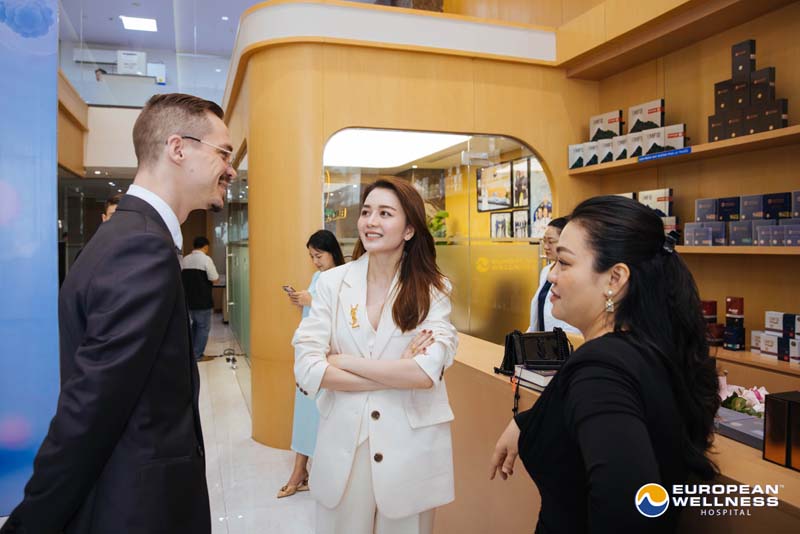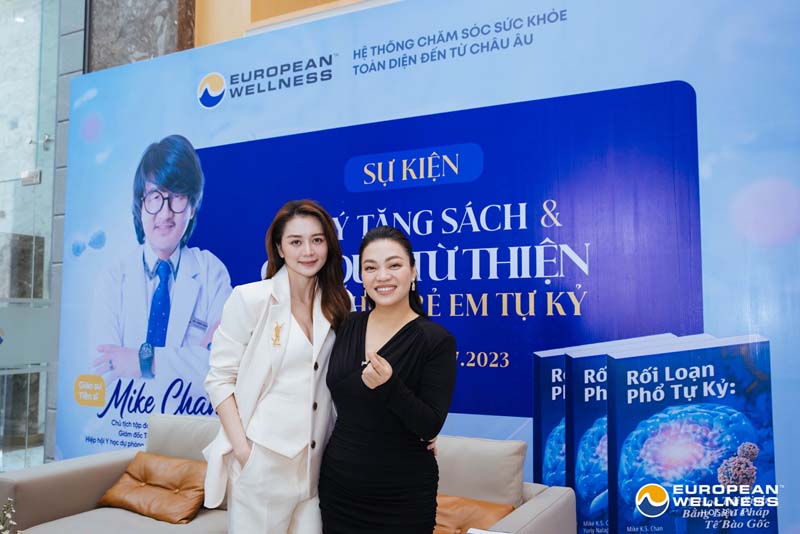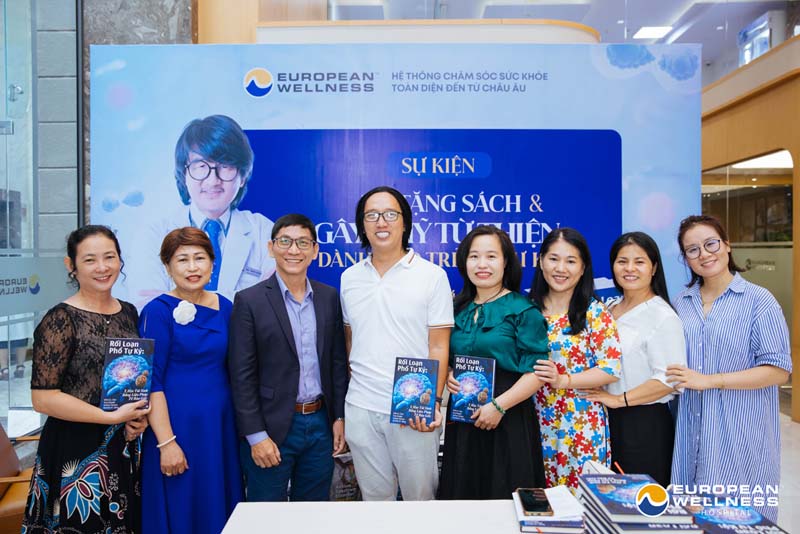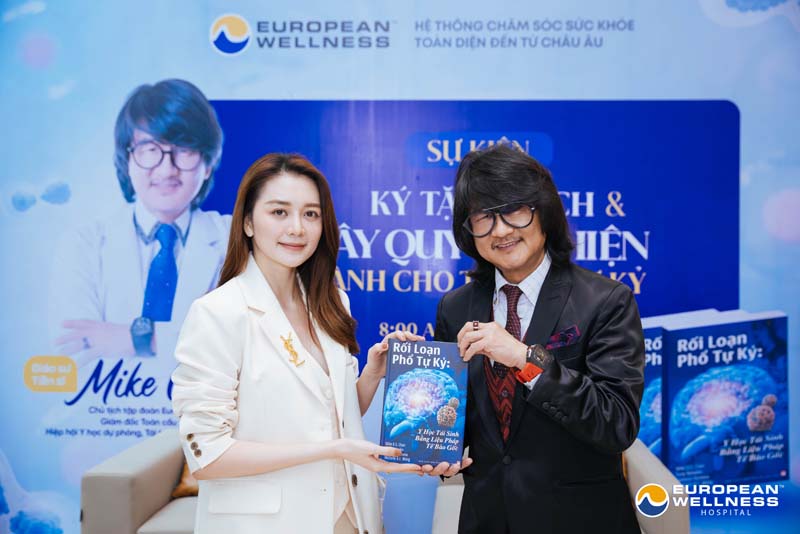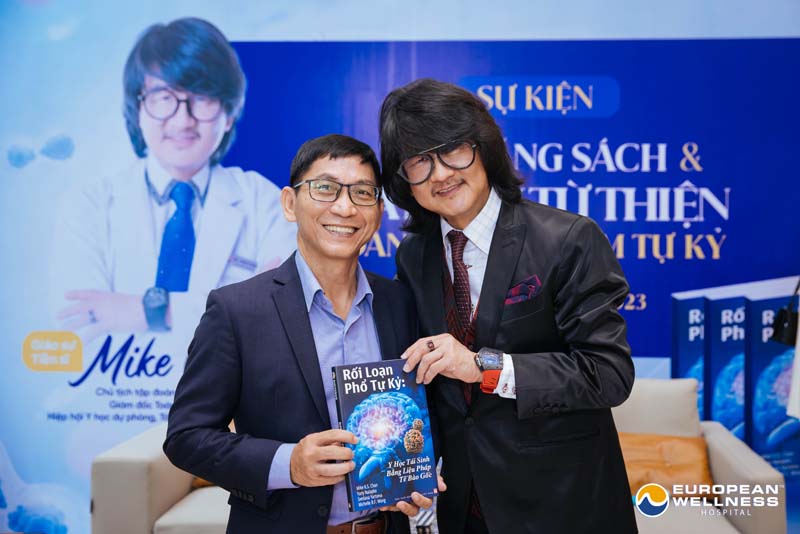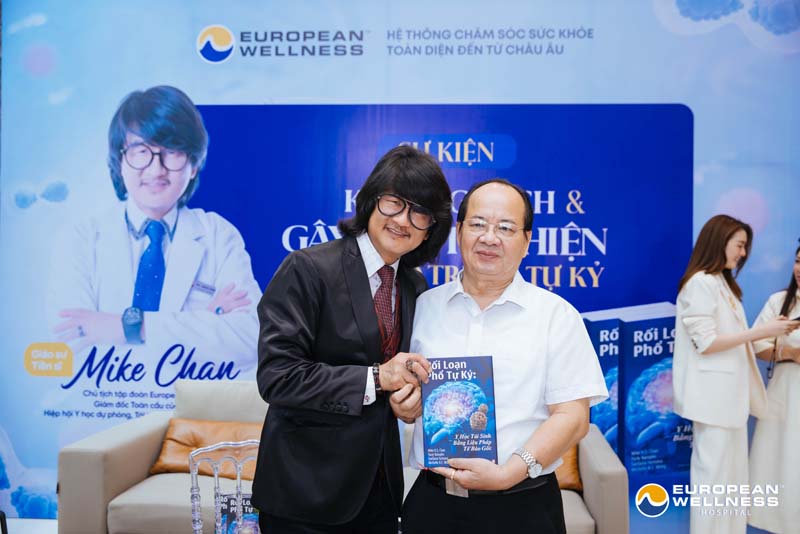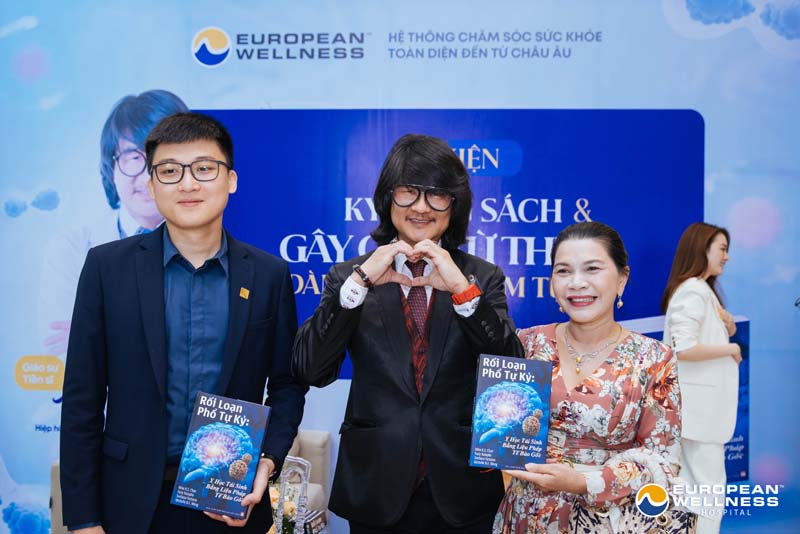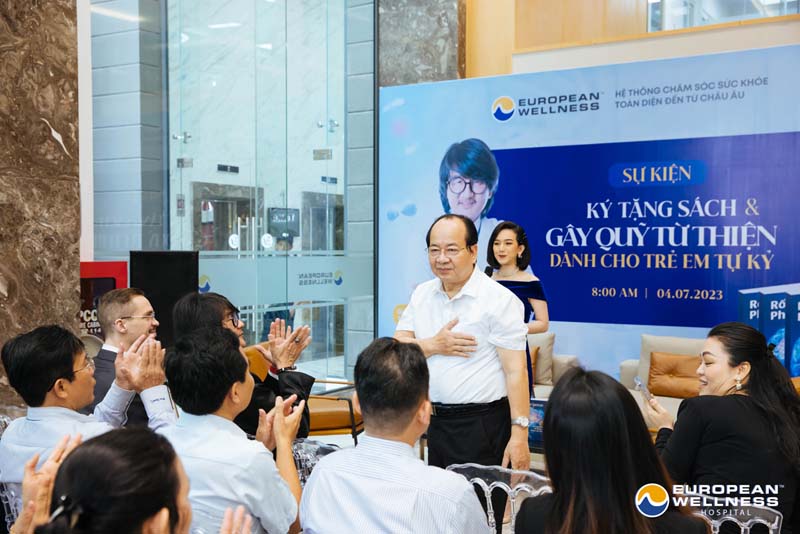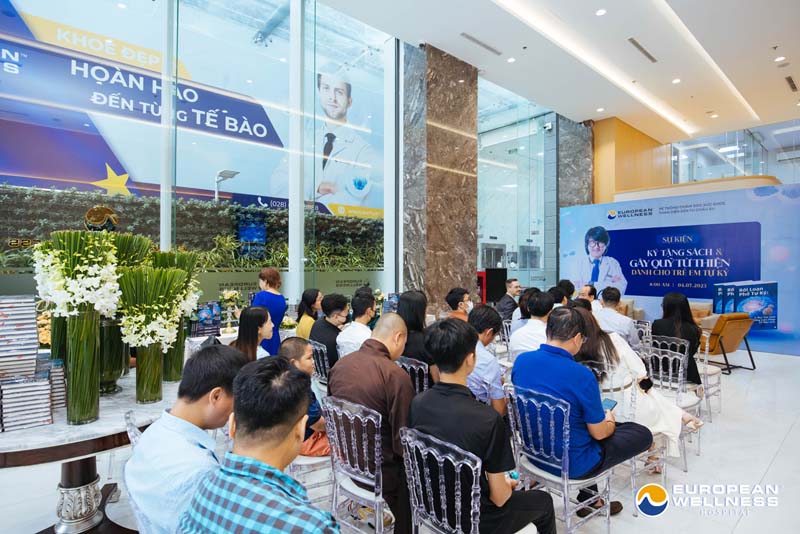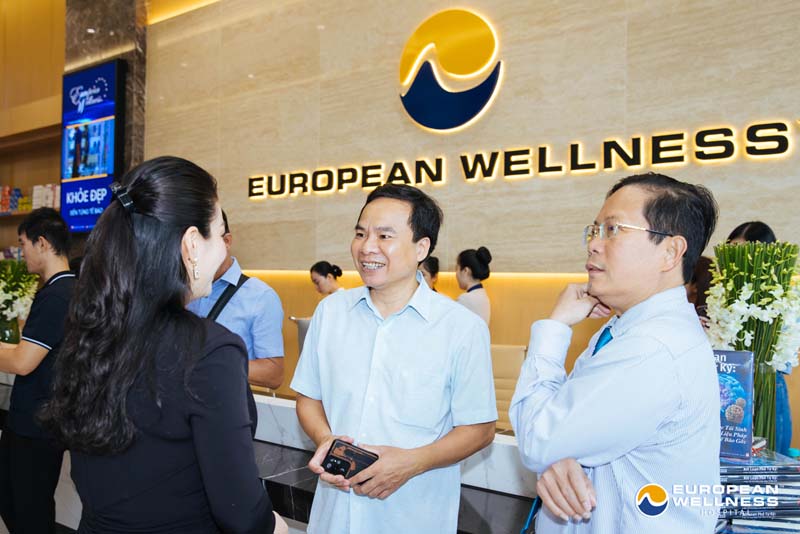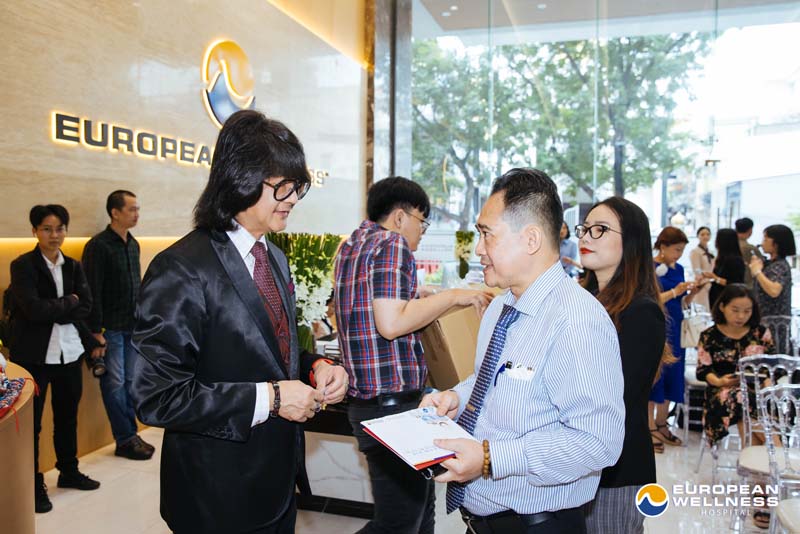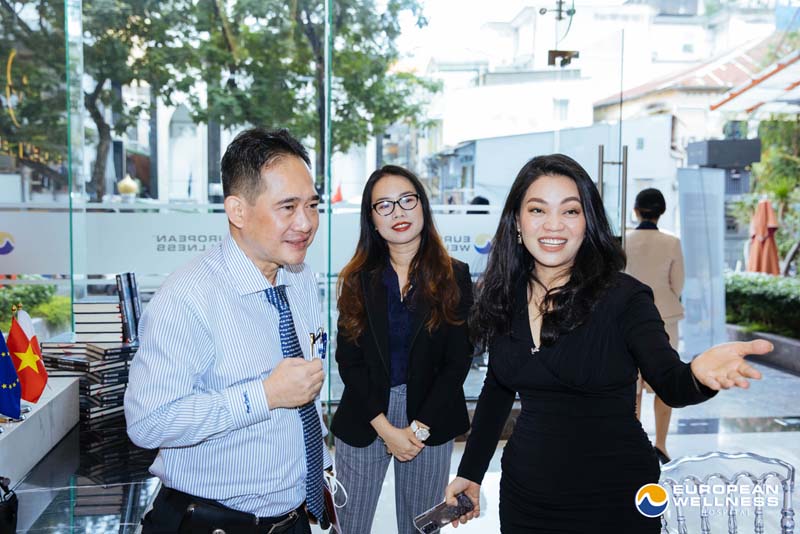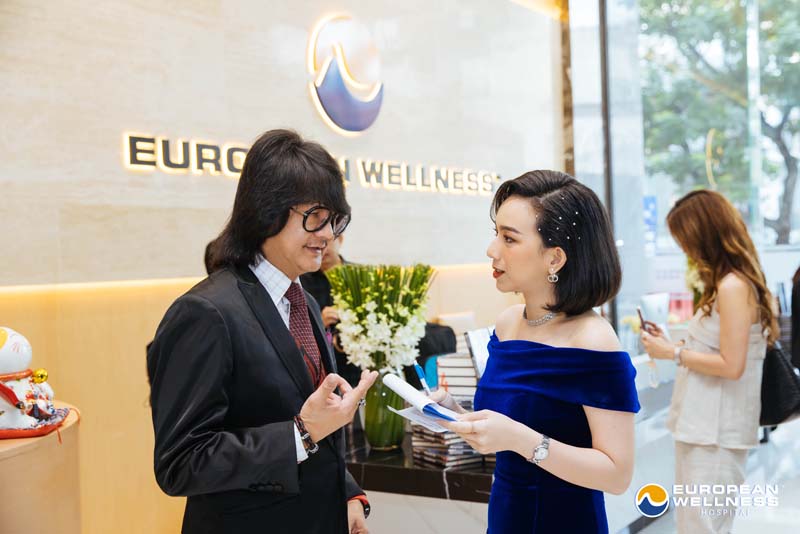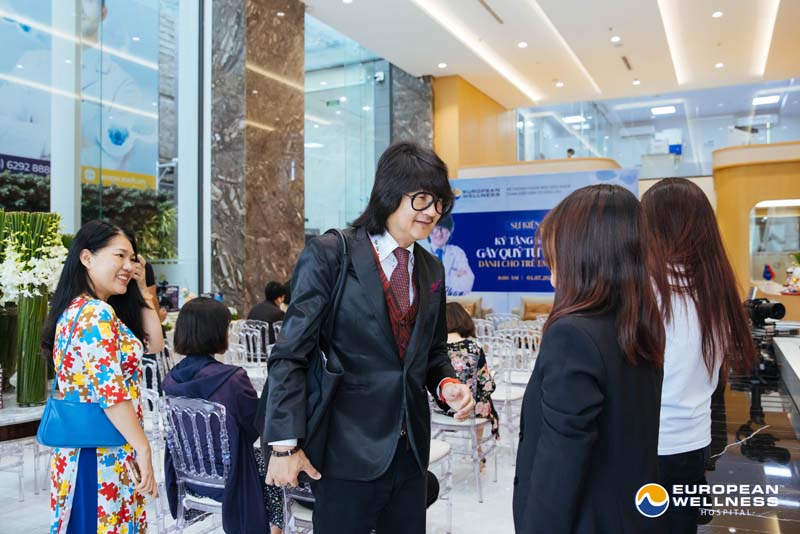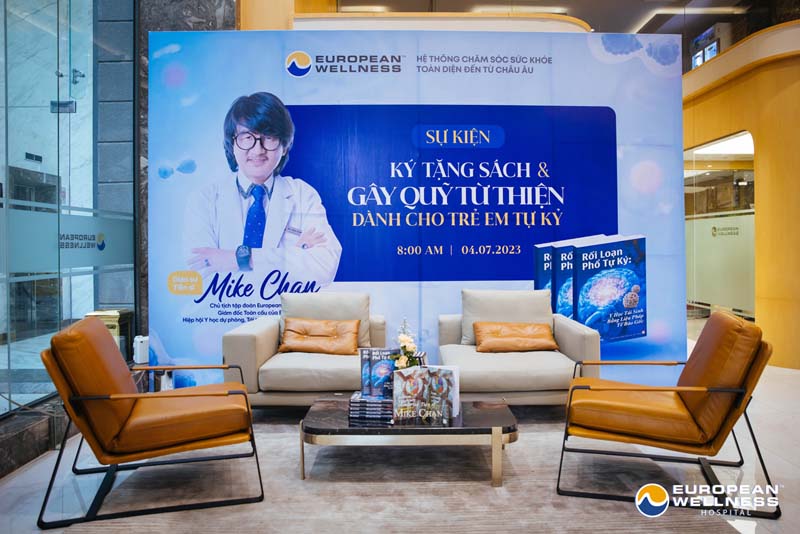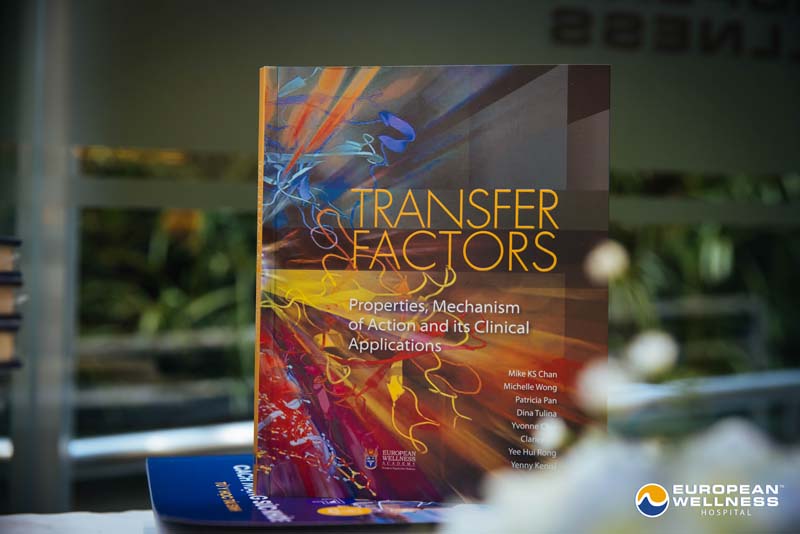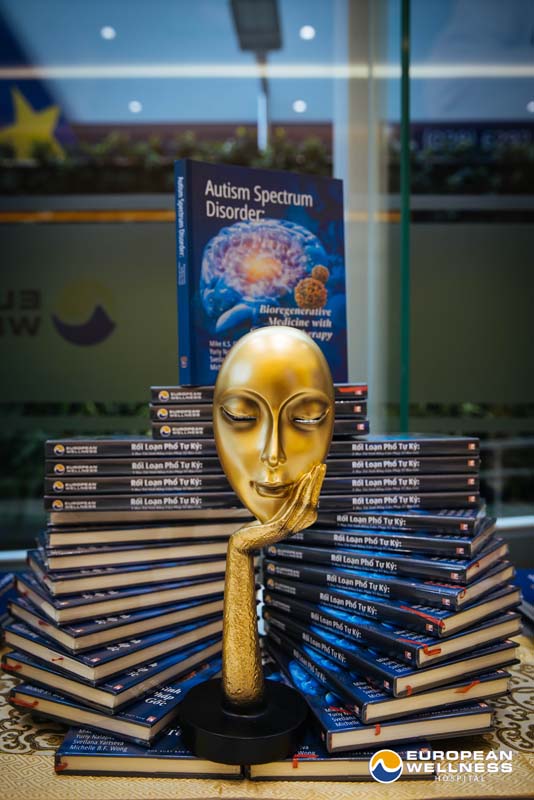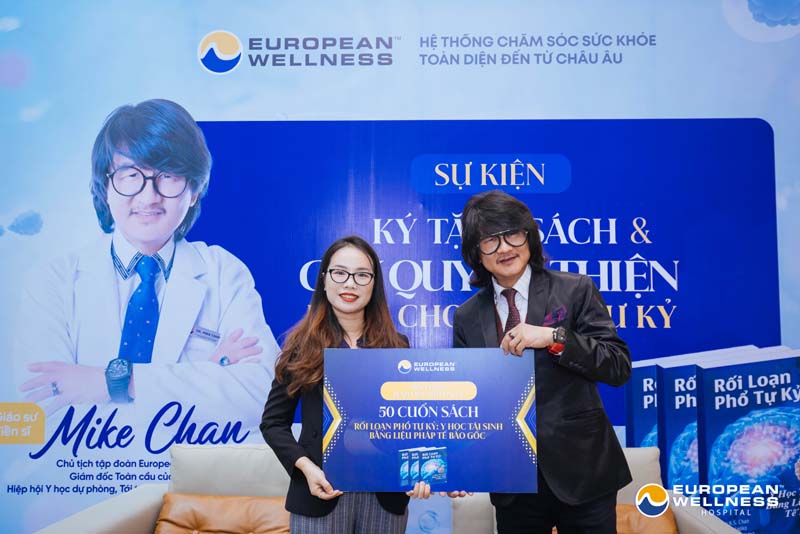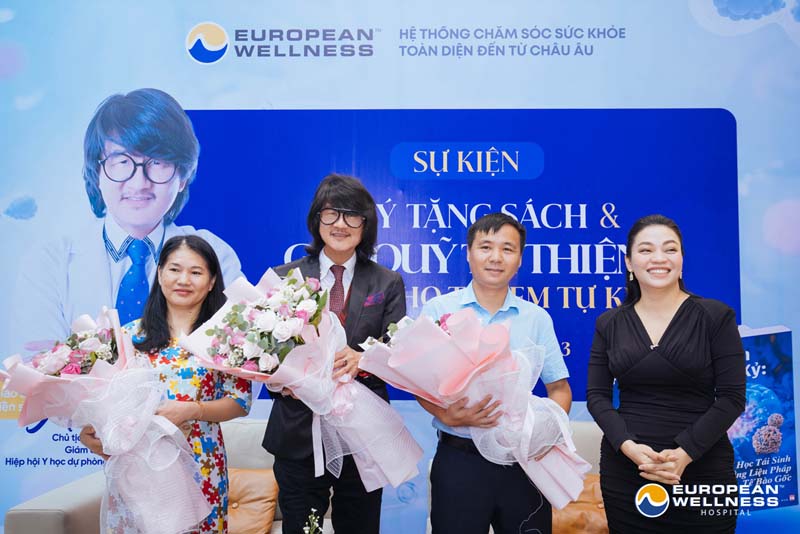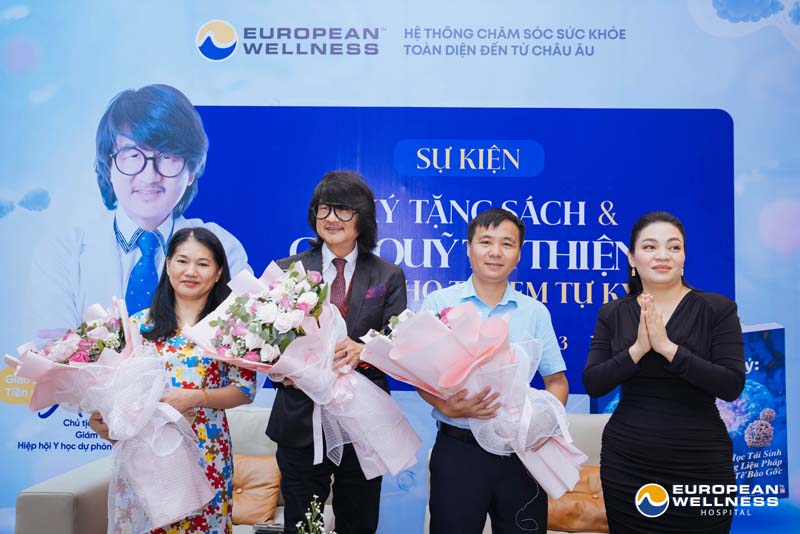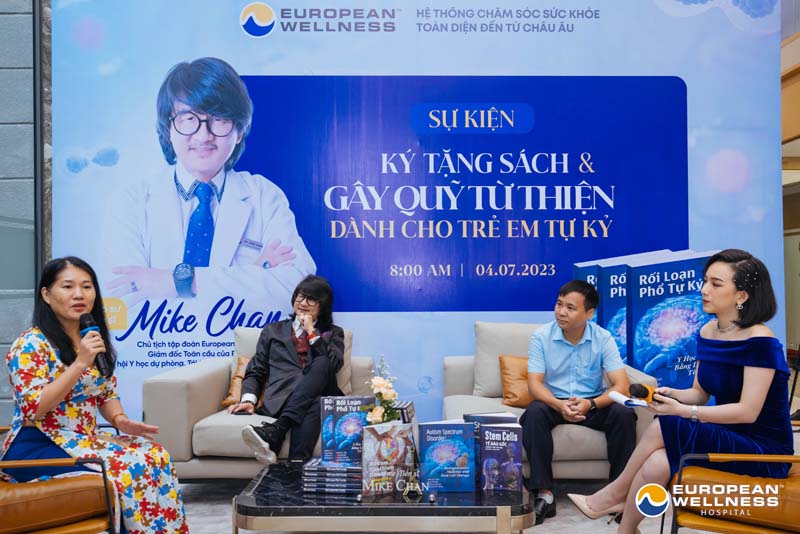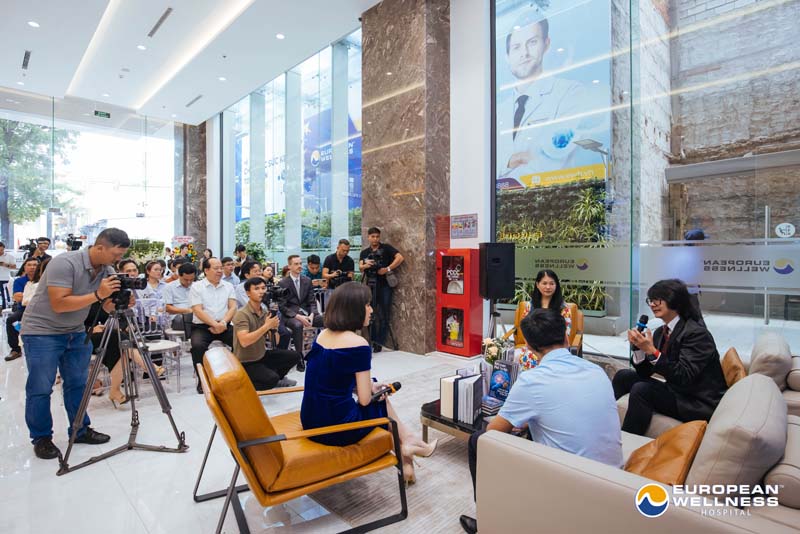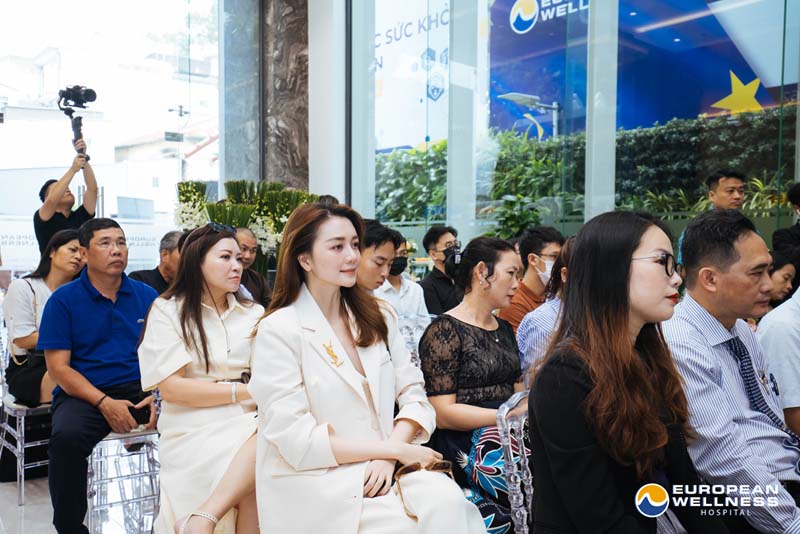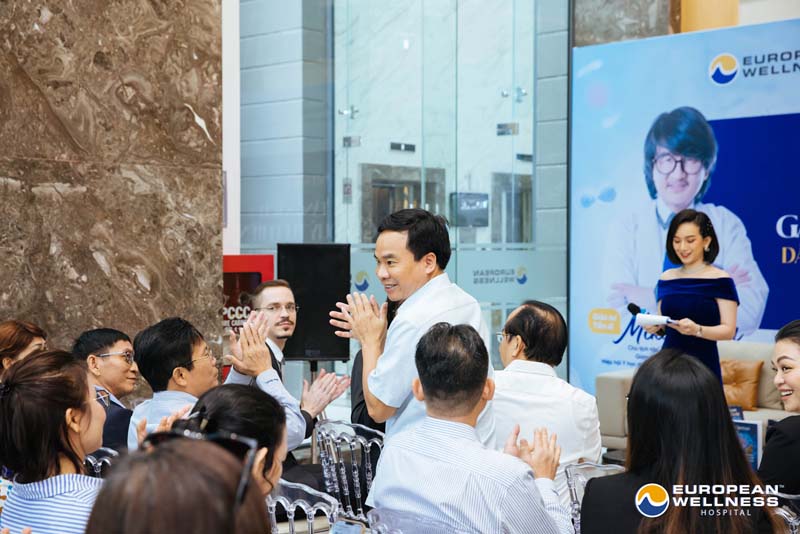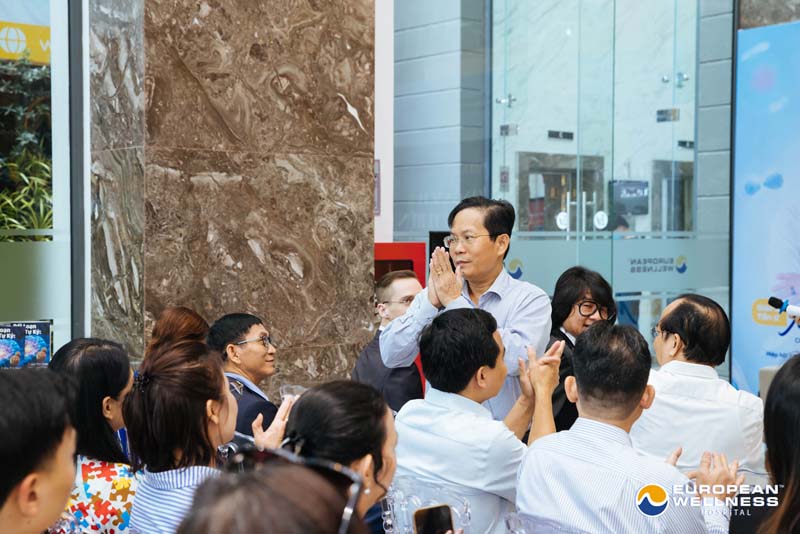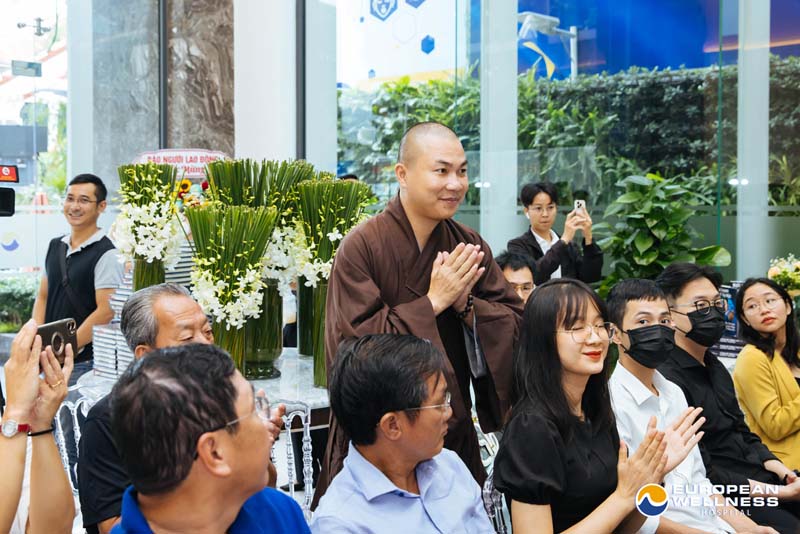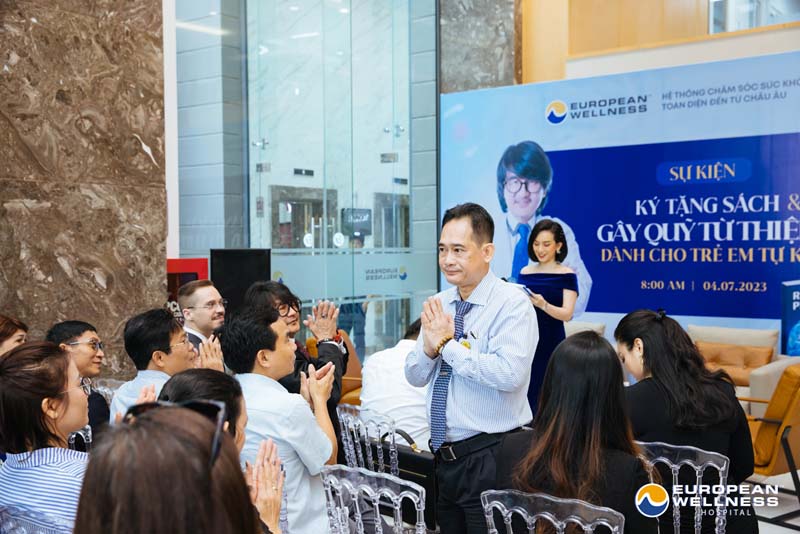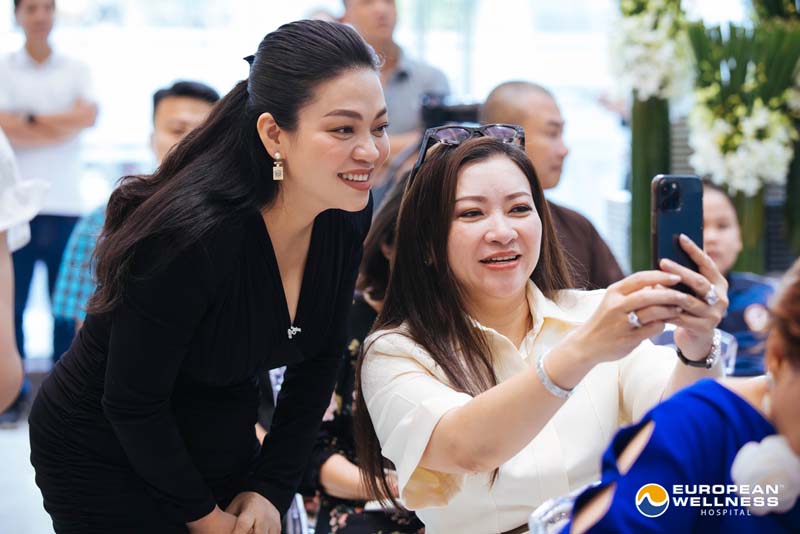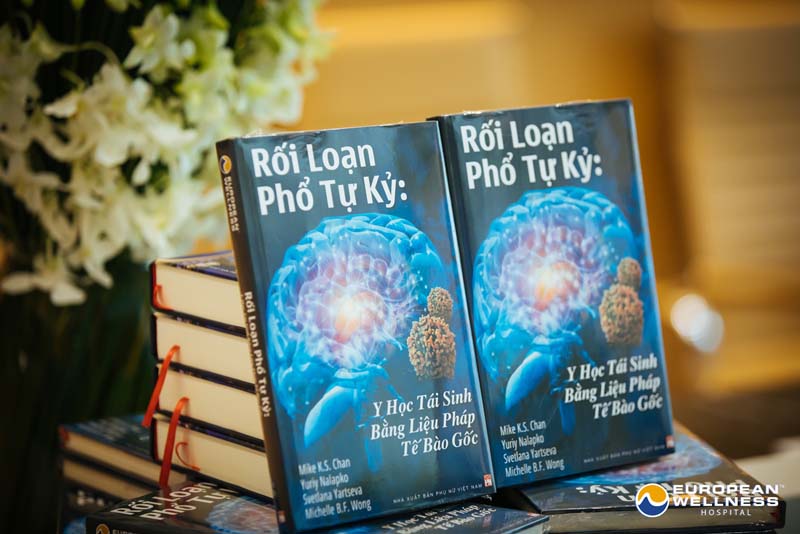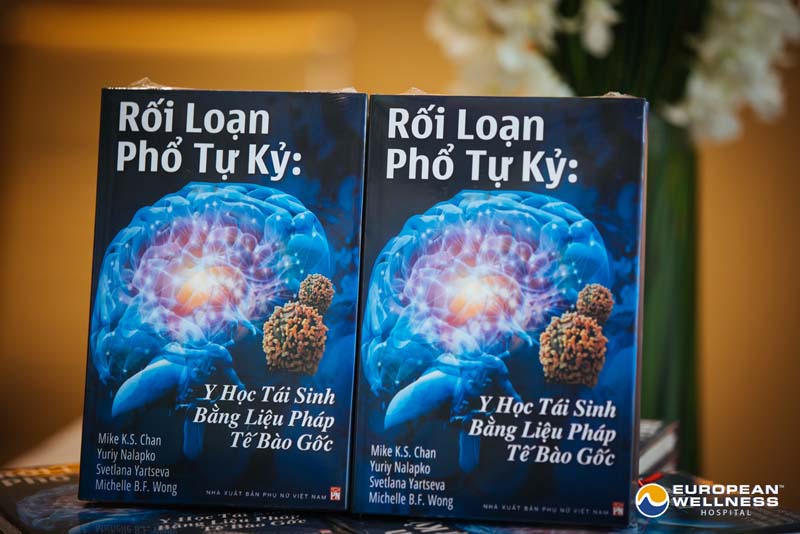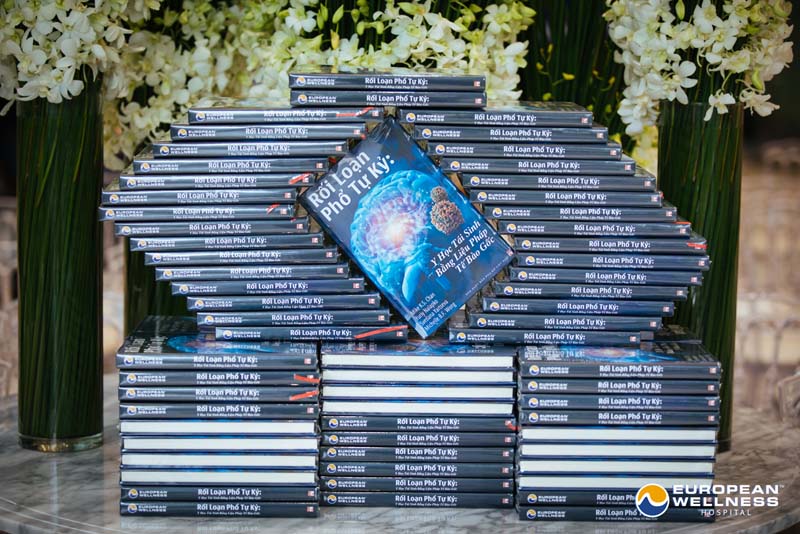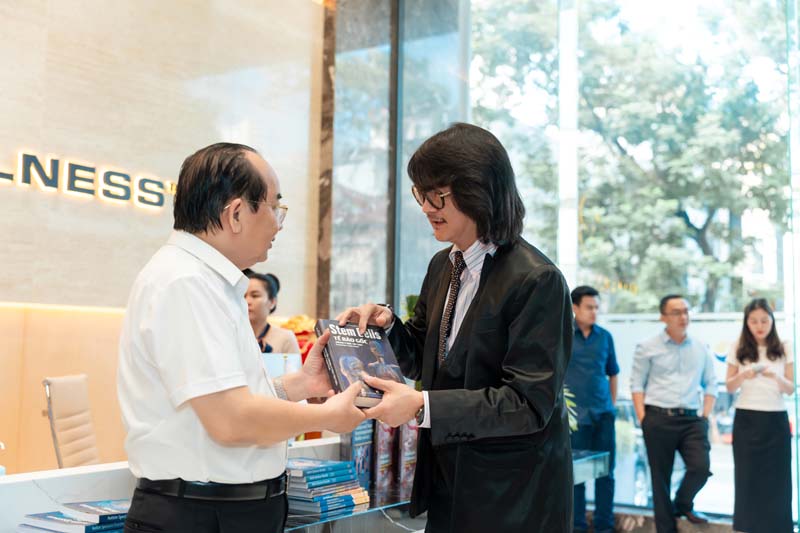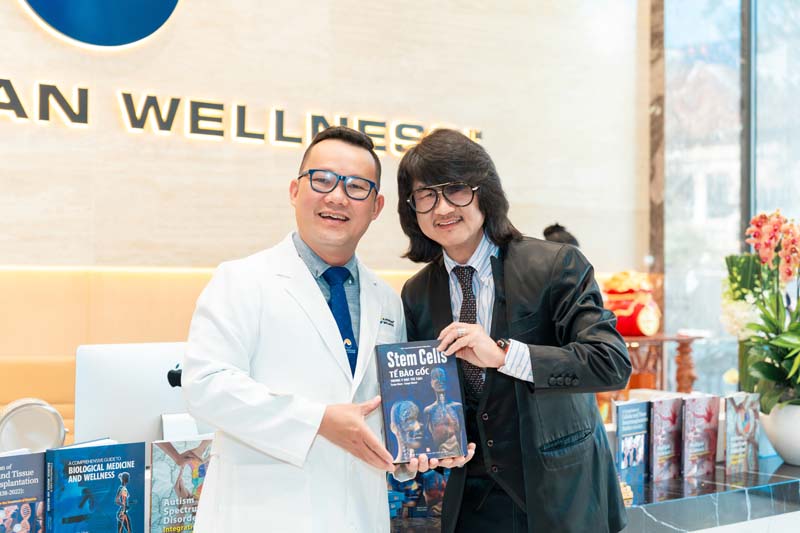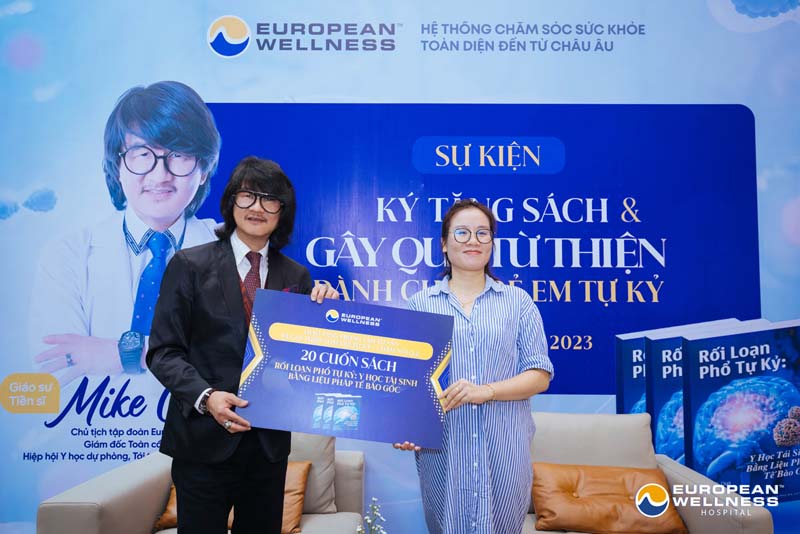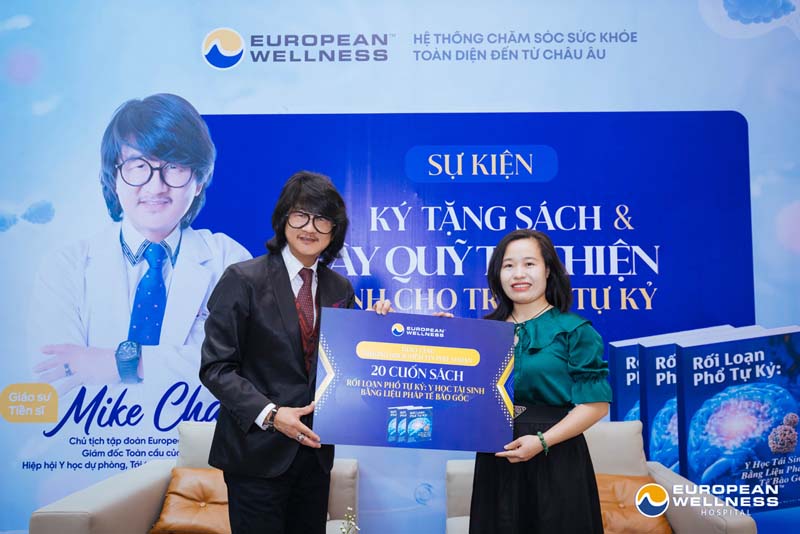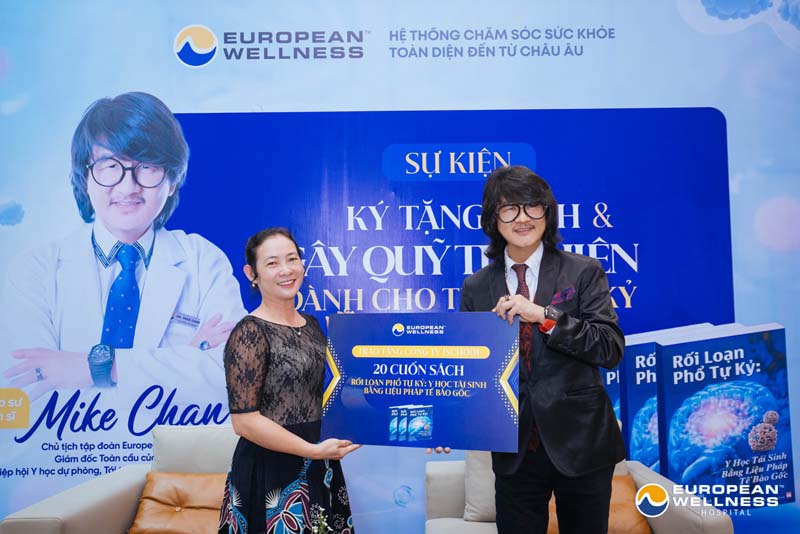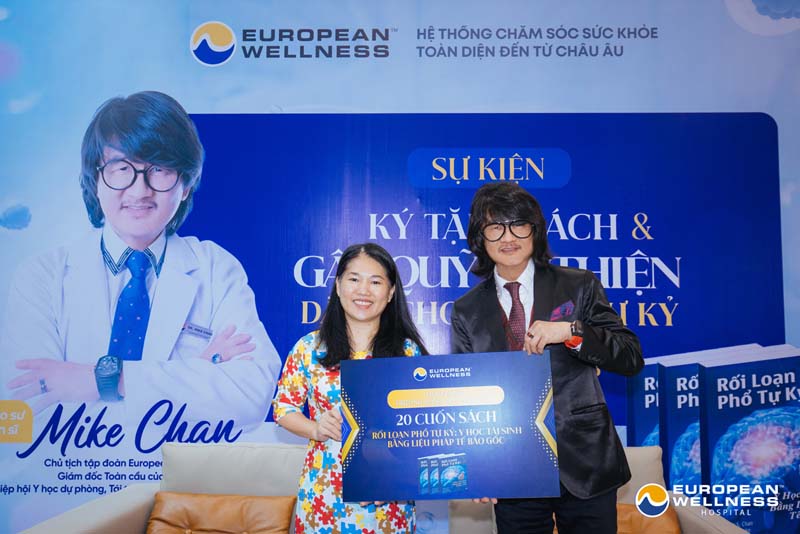 Stem cell therapy is key in treating and unlocking the latent potential of each autistic child to lead a happy, normal life – but supporting children with autism remains a responsibility that must be shared by all, said Prof. Dr. Mike Chan, who encouraged communities to show compassion and empathy towards those with autism. He also advised family members to monitor their child's symptoms, behaviour, and emotions, as each child with autism is unique and requires the right intervention and treatment method.