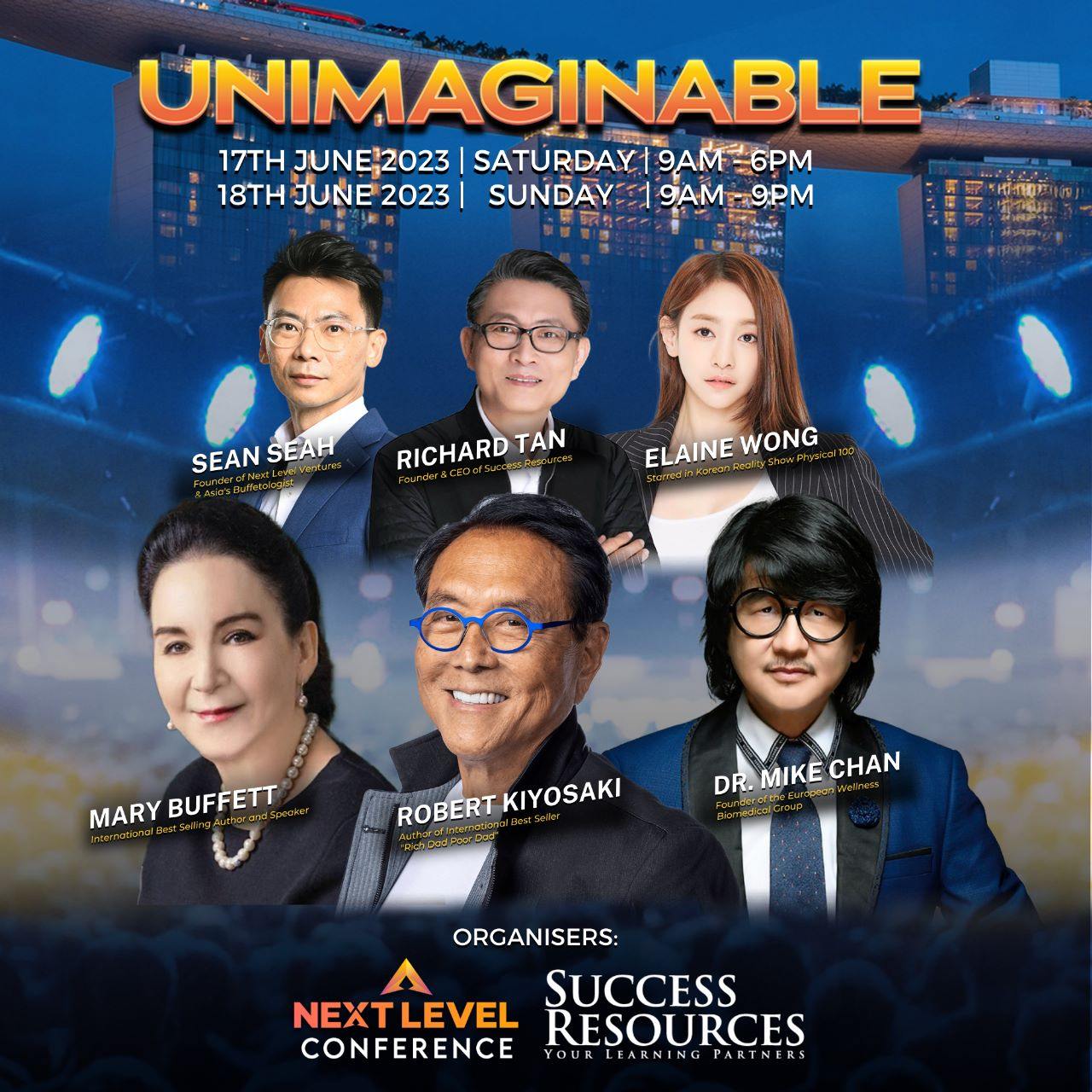 Presenting the Next Level Conference 2023: UNIMAGINABLE!
This virtual conference covers various insights, from leveraging opportunities during the financial apocalypse to building better relationships for a more fulfilling life.
The Father of Stem Cells Prof. Dato' Sri Dr. Mike Chan will be one of the keynote speakers of the virtual conference and will be presenting on the topic 'Crazy Things People Do to Reverse Ageing', which is not to be missed!
Amongst the outstanding lineup of keynote speakers are also the legendary Robert Kiyosaki, Mary Buffett, Sean Seah and many more.
Don't miss out on this learning opportunity from the world's best, happening from 17th – 18th June 2023!