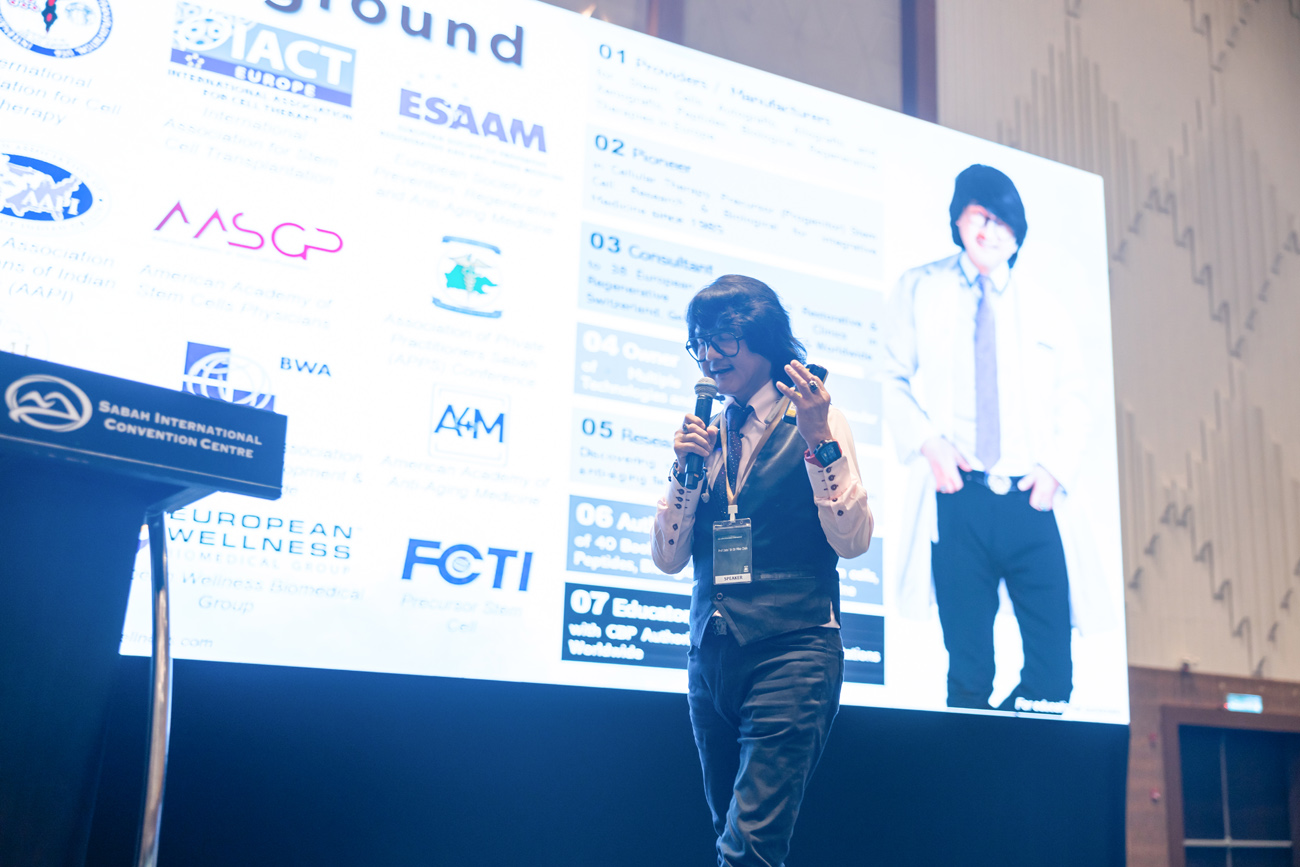 Prof. Dato' Sri Dr. Mike Chan at APPS 3rd Scientific Conference 2023!
As the halls of Sabah International Convention Centre (SICC) filled with some of the country's most brilliant minds and pre-eminent doctors, physicians, and scientists took to the stage to reveal their latest findings, one had the impression that a medical and scientific revolution was well underway.
We are proud to be a part of the 3rd Scientific Conference by the Association of Private Practitioners Sabah (APPS), which was held at SICC over the weekend on July 28-30. Visitors were treated to a host of lectures and presentations that unearthed a wide range of topics, as well as an exhibition fair that featured top local and international healthcare and wellness brands.
One such presentation was held by our Chairman and Founder, Prof. Dato' Sri Dr. Mike Chan, who arrived at the venue straight from the airport – just in time for his segment! Despite his packed schedule leaving little time for preparation, Prof. Dr. Mike Chan's delivery was flawless, elucidating the audience with a lecture titled "Stem Cells, Peptides, Exosomes: What Works & What Don't". With nearly 40 years of experience in anti-aging, biological regenerative medicine, and cellular therapy, he had a lot to say – and a lot more he couldn't say due to the constraints of time!
"If you would like to learn more, I implore you to join the upcoming European Wellness Academy's Summer Seminar on August 4-6. Thank you," were part of his closing words.
The EWA Summer Seminar, launched together with partners IACT (International Association for Cell Therapy), IASCT (International Association of Stem Cell Transplantation, USA) and ESAAM (European Society of Preventive, Regenerative and Anti-Aging Medicine), is a 3-day workshop on August 4-6th at Hilton Hotel, Kota Kinabalu that promises a deep dive into the latest advancements in biological regenerative medicine right in the heart of the sunny seaside capital of Sabah, Malaysia.
You can learn more here: https://ew.box.com/s/xfxb3il83o6249hzgb7asz9e30hd9wtt
Interested in joining? Fill up the form here: https://ew.box.com/s/n36l0c6byh601wli8d7ogheuawhj2q1v
On that note, we would like to thank APPS for a truly enlightening event, and to everyone who paid a visit to our booth. We hope to see you again in our upcoming events!