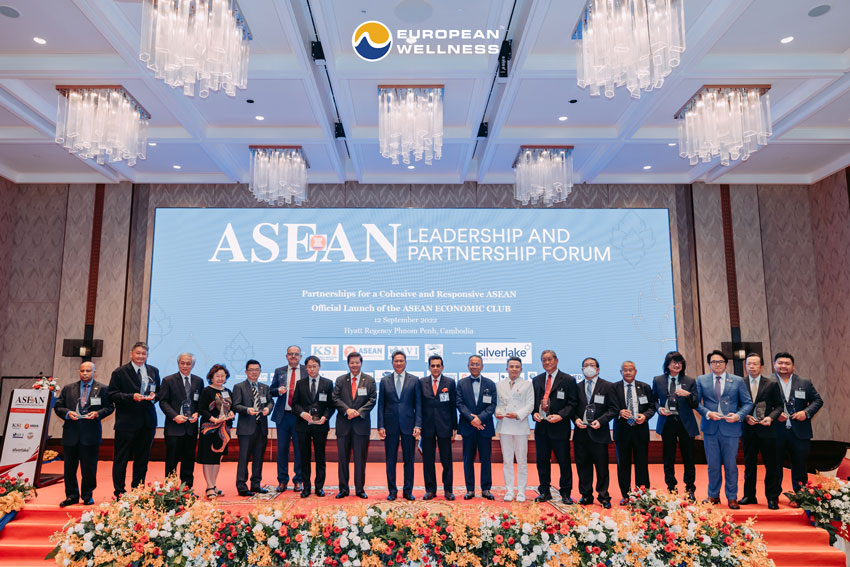 Prof. Dato' Sri Dr. Mike Chan Speaks at 2022 ASEAN Leadership and Partnership Forum!
PHNOM PENH: As over 300 top leaders and intellectuals of the ASEAN region gathered in the capital city of Cambodia, a sense of purpose filled the air. The Covid-19 pandemic has left a lasting impact on all 10 ASEAN member countries – a grim reminder that unity and co-operation are needed to safeguard the future. Here, in the regal halls of Hyatt Regency Phnom Pehn, luminaries from government, private, academic and civil sectors met to secure that future together through the 2022 ASEAN Leadership and Partnership Forum.
On Day 2 of the Forum's opening ceremony, Cambodian Prime Minister Hun Sen called for unity and strengthened partnerships as the world continues its recovery. His words echoed the prevailing theme of the event, "Partnership for Cohesive and Responsive ASEAN". Co-organised by Malaysian think tank KSI Strategic Institute for Asia Pacific, ASEAN Business Advisory Council, Asian Vision Institute, and Cambodia Chamber of Commerce, the Forum signifies a massive step forward for the hundreds of delegates present and the countries they represent.
Other government representatives included Cambodian Deputy Prime Minister and Minister of Foreign Affairs & International Cooperation Prak Sokhonn, Minister of Commerce Pan Sorasak, Minister of Public Works and Transport Sun Chanthol, and Malaysian Minister of Plantation Industries and Commodities Datuk Hajah Zuraida Kamaruddin.
Set in one of the world's most robust regions with a combined GDP of USD2.3 trillion and a population of 620 million, the Forum and its attendees are well-placed to spur sustainable development and economic growth, trade, and investment in light of recent global trends.
As one of the Forum's specially invited speakers, European Wellness Biomedical Group Chairman and KSI Advisor Prof. Dato' Sri Dr. Mike Chan brought his own ideas, stemming from decades of experience in anti-aging, biological regenerative medicine, health, and wellness, to the fore on Day 2 – discussing new and sustainable ways to develop a business in a rapidly changing environment, in front of an audience that consisted of hundreds of the region's most influential men and women.
Later that night, he walked up the stage to represent European Wellness in receiving the 2022 ASEAN Wellness Excellence Award and an Appreciation Award. These awards serve as a testament to the organisation's continued success, and acknowledges the role that health and wellness institutions have in mitigating health and economic crises, especially in this critical time where the world is only just beginning to heal from the Covid-19 pandemic.