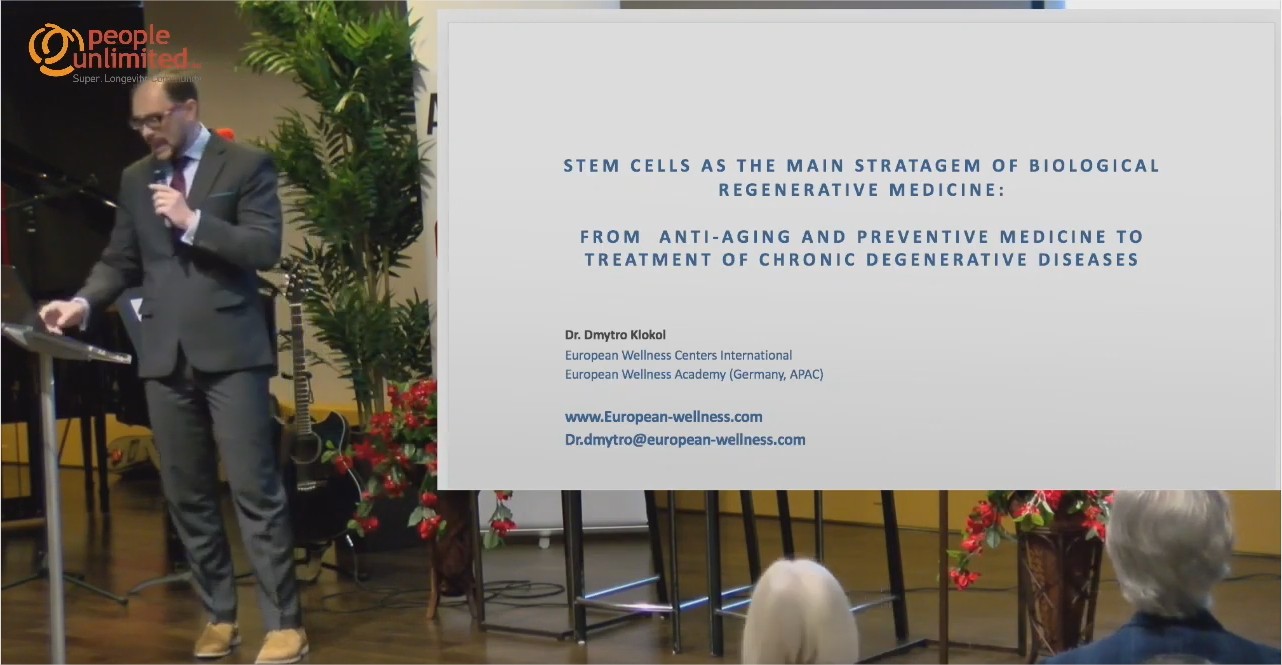 Stem cells: Dr Dmytro Klokol, Stellar Molecular Research
Stem cells as the main stratagem of biological medicine. Presented by Dr Dmytro Klokol of Stellar Biomolecular Research, at People Unlimited's Ageless Education.
The Ageless Education series brings in many of the leading figures in radical life extension to share their views on the most cutting edge strategies for living long enough to live forever.