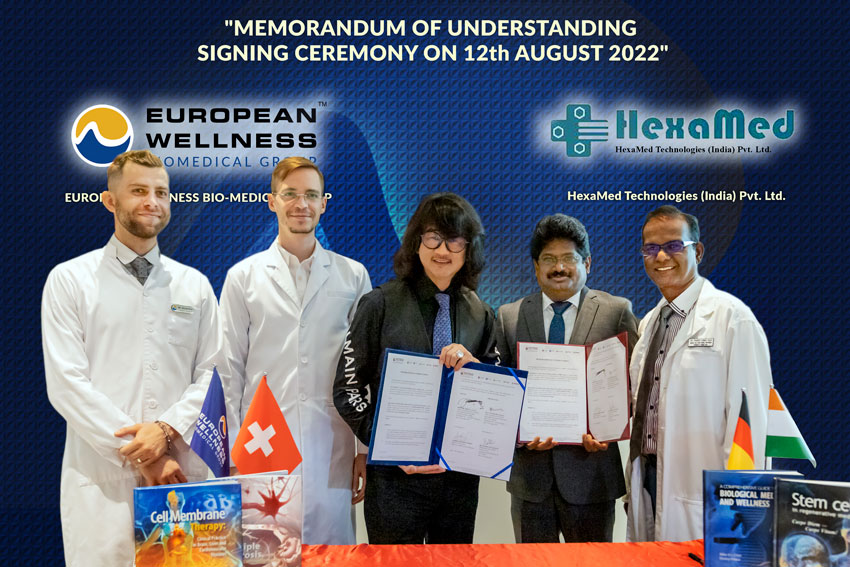 Thank you European Wellness, from Mr. Selvakumar (from VIP client to partner in India)!
In August 2022, Mr. Selvakumar underwent a 4-day 3-night VIP treatment program at our European Wellness centre that includes comprehensive diagnosis, Hyperbaric Oxygen Chamber therapy, and several other treatments to improve his energy, blood sugar, and blood pressure levels.
Mr. Selvakumar is also the Chief Technical Officer of HexaMed Technologies India Pvt Ltd, and came all the way to Kota Kinabalu to collaborate with European Wellness. On 12th August 2022, he and EW Group Chairman Prof. Dato' Sri Dr. Mike Chan represented their respective parties to sign a Memorandum of Understanding – we're excited to see where the future holds for our partnership!
Thank you for your visit and kind words, Mr. Selvakumar!
WATH THE VIDEO: https://youtube.com/shorts/cZ7gTeJO0sE