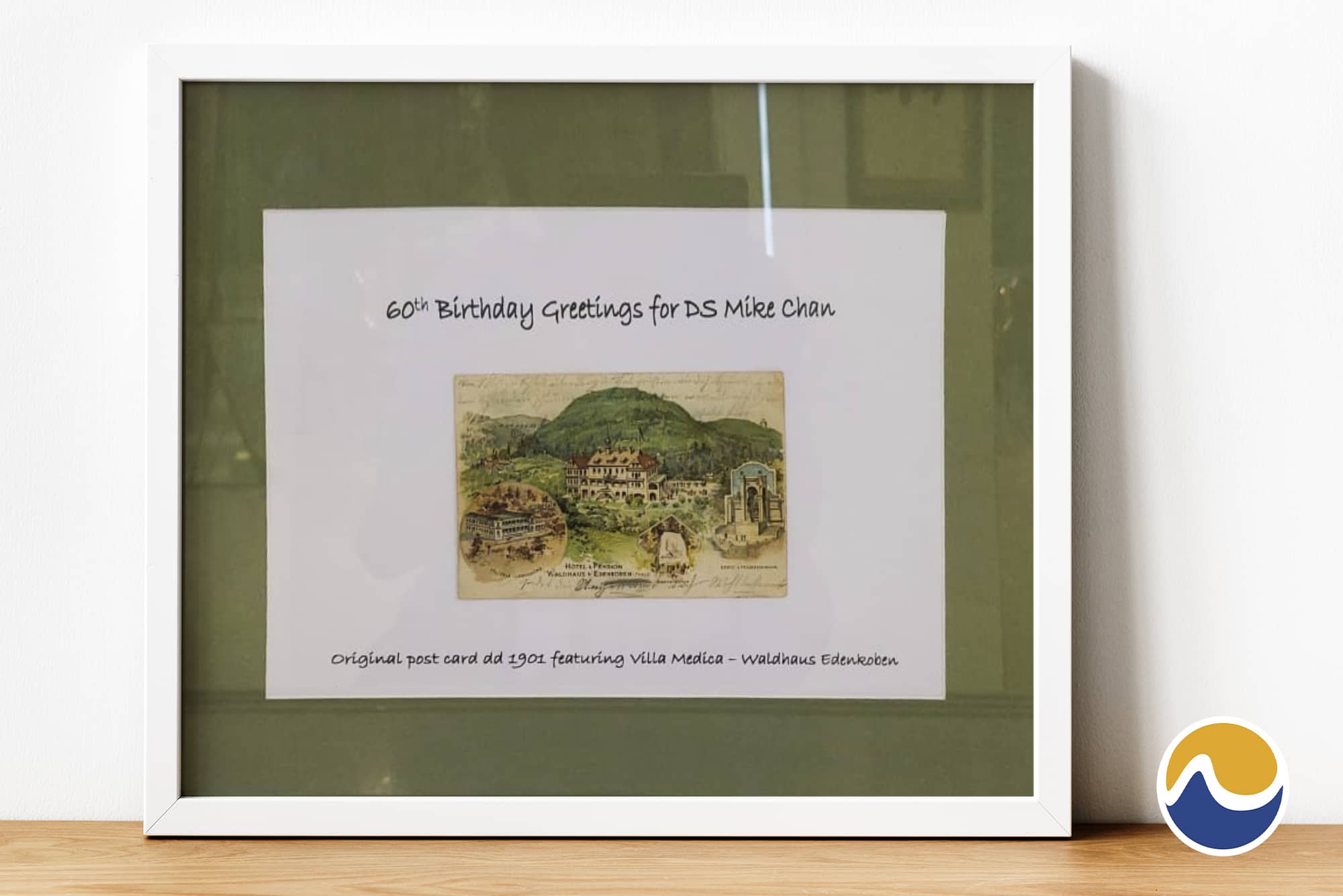 120-year-old German postcard offers a rare glimpse into EW Villa Medica's history!
Did you know that EW Villa Medica, Germany has roots that lie deep in the country's history?
This framed 120-year old postcard shows a 1901 drawing of the building – according to history, it was originally a 400-year-old heritage building nestled among beautiful woods in the heart of Edenkoben!
60 years ago, it underwent transformation into Villa Medica, a world-renowned Wellness Hospital Center for Revitalisation with holistic, biological and regenerative medicine. Soon, VIPs from all over the globe flocked to the center for its youth restoration and vitality programs.
Many were enchanted by the beauty and serenity of the place. Surrounded by 8 acres of forest linked to another 200 acres of virgin forest reserve, the site is enveloped in clean, pristine air free of pollutants and filled with antioxidants. Breathing in the atmosphere and listening to the tranquil sounds of nature, one could experience the best sleep of their life here…
In late 2017, European Wellness Biomedical Group (under the leadership of Prof. Dato' Sri Dr. Mike Chan) acquired Villa Medica into its fold as part of its international chain of world-class Wellness Centers. It was renamed EW Villa Medica and underwent another transformation with upgrades that would take the center to the next level.
There is more to come for EW Villa Medica – including a Natural Antioxidating Forest Therapy Program to completely immerse patients in nature as they undergo treatment in the center's world-class facilities. After all, what better way to rest and recover, than to be in Mother Nature's healing embrace?
About EW Villa Medica: