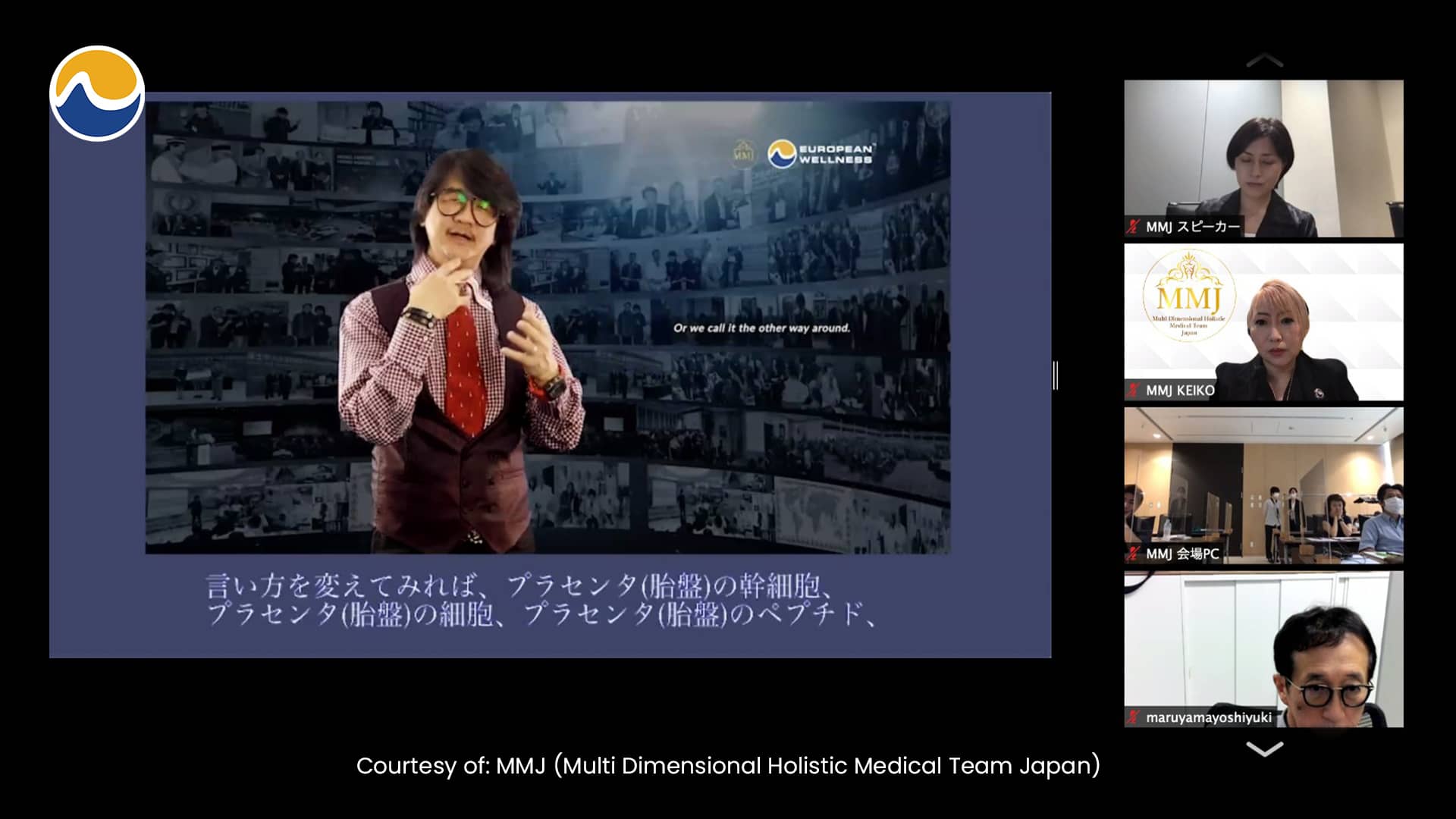 Stem Cell Therapy Gains Support in Japan Among MMJ Doctors
Cellular therapy is not a 'new' science – European doctors and researchers have been studying the field for decades now – yet it remains largely unknown in mainstream medicine.
But a growing amount of clinical evidence is slowly making believers out of former sceptics, with the latest addition of supporters coming from an association of physicians in the heart of Japan!
MMJ or Multi Dimensional Holistic Medical Team Japan, a group of medical experts and clinicians based in Japan, have reported excellent feedback from treatments based on holistic, regenerative medicine that have long been a mainstay of integrative care programs in European Wellness. Among the reports, doctors mentioned parents of autistic patients witnessing improved vocabulary in their children, while a veterinarian cited a 50% success rate (a significantly high number) when treating pets with terminal cancer.
The medical practitioners were spurred on to try these treatments after an extensive workshop held in Tokyo that also included a lecture from MMJ Chairman and European Wellness Co-founder Prof. Dato' Sri Dr. Mike Chan on the topic of placental stem cell therapy and its effectiveness.
Many of the country's physicians participated in the online, offline, and hands-on lectures held in Japan. Several of them were initially skeptical about the use of placental therapy, but by the end of the lecture, were intrigued by the promising clinical data. According to MMJ, a significant number of attendees expressed interest in using the treatment for gynaecological diseases, hair loss, menopause, and other conditions, as well as in attending further training sessions to enhance their knowledge.
Prof. Dato' Sri Dr. Mike Chan's expertise and decades of experience in the field has seen him recently appointed as both Chairman of MMJ and Board Director for ESAAM (European Society of Preventive, Regenerative, and Anti-Aging Medicine), one of the largest gatherings of experts in the science of longevity. He and his team of dedicated professionals have been involved in the research, development, manufacture and distribution of award-winning innovative health and wellness solutions since the 1980s, and have delivered more than a 1,000 lectures, workshops and seminars around the globe.
"Some say that stem cells are the future. I say, it's already the present", said the esteemed researcher, citing how chronic illnesses have become an increasingly serious issue worldwide, pushing the demand for solutions not typically found in contemporary medicine, such as wellness programs, anti-aging therapies, and regenerative medicine.