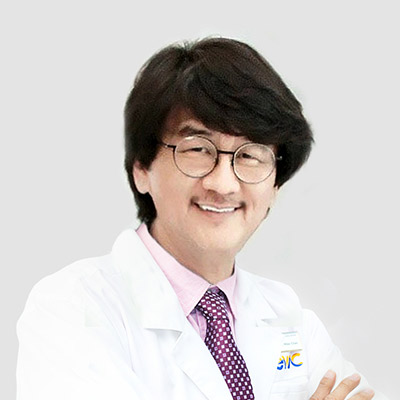 Prof. Dr Mike Chan
Senior Technical Consultant
Present Appointment
Therapy for European Wellness Centers Group & Youth Restoration, Rejuvenation and Wellness, Stellar BioMolecular Research (SBR) – Germany, Nexgen Pharma Sarl Switzerland, FCTI Precursor Stem Cells, Europe and Baden Research Group – Germany.
Senior Scientific Researcher of EW Sanorell Pharma Group which own Sanorell Pharma-Germany.
Appointed senator of BWA (Bundesverband fur Wirtschaftsforderung und Auβenwirtschaft) Global Economic Network, Germany (BWA-51374). Chairman for world renowed anti-aging body, The American Academy of Anti-Aging Medicine (A4M) Thailand
Director of ESAAM Asia – Scientific Board Member (European Society of Preventive, Regenerative and Anti-Aging Medicine)
Scientific Advisor for ESAAM (European Society of Preventive, Regenerative and Anti-Aging Medicine), Est. 2003.
Chairman for ESAAM (European Society of Preventive, Regenerative and Anti-Aging Medicine) for ASEAN Countries.
Chancellor / President of European Wellness International Group, Germany
Chairman of The European Wellness Academy, Germany, a non-profitable Academy for Physicians in the field of Biological, Integrative and Regenerative Medicine.
Chairman for International University of Biological Sciences, USA
A teacher at the International American Association of Stem Cell Physician (AASCP) USA
Credentials
An Alumni Member of MIT (Massachusetts Institute of Technology), Cambridge, Massachusetts, USA.
Professor (Hon) – Cellular Research (Hon), Faculty of Science and Biotechnology, conferred at Universiti Kebangsaan Malaysia (UKM), Kuala Lumpur, Malaysia.
Doctorate (Hon) conferred at Universiti Malaysia Sabah (UMS), Sabah, Malaysia.
Postdoctoral Master stint in Regenerative Medicine, Utrecht University, Netherlands.
Post Graduate stint at MIT, the World's Top University
Background
Pioneered cellular therapy & stem cell research in Europe since 1980's and spear headed a renowned Swiss and German company which was known for its anti-ageing, regenerative medicine and cellular therapies. Initiated educational programs for physicians and distribution networks in more than 80 countries. One of the world's largest researcher, developer and providers of Swiss German & European cellular therapy products in the field of anti-aging, regenerative, nutritional and biological medicine at its height. He was probably one of the 'first' to introduce cellular therapy, bio molecular medicine in the 80's and stem cell research to Asia in the early 90's.
Ex-co-founder and owner of the LD Suisse Group with more than 600 permanent professional staff worldwide, a Swiss based HQ in Geneva with Clinics in Lustmuhle, Lugano, Frankfurt and various parts of the world. LD Suisse Group also have an established multinational Asia Pacific Hub with more than 250 specialised tertiary staff in Kota Kinabalu, Sabah, Malaysia with a work force drawn from more than 10 nationalities in UK, Russia, Germany, USA, Australia, Hong Kong, China, Philippines, Bangkok, and a South American office in Ecuador.
Currently Chairman of the European Wellness International Group, Germany, with a chain of International biological, intergrative and regenerative medical clinics all over the world – including 3 in Switzerland and Germany, with 12 others across China, Hong Kong, Malaysia, Thailand, Philippines, Vietnam, Cambodia, Pakistan, Bangladesh, UAE, etc.
The 25 hospitals, clinics and centers under his leadership are centers for revitalization and youth restoration, medical diagnostic centre which is popular among prominent VIP figures from America, Europe, the Middle East and Asia, including members of royalty, celebrities and head of states.
Pioneered and introduced together with his wife and co-founder Professor Dr. Michelle Wong, Cellular Therapy & Biological Medicine across vast regions of the world in the Eighties and Stem Cell Therapies into Asia since 2002.
He steered a vast network of physicians across the Asia-Pacific region and led an international team of anti-aging doctors and professors to provide technical training programs in the region on precursor stem cell therapies and implantation methods. He is actively involved in pioneering industry research and development initiatives in the field of regenerative and biological medicine in Germany, Switzerland and Europe. Being a speaker himself, he has conducted – together with Professor Dr. Michelle Wong and the European medical team – more than 1000 lectures, seminars and symposiums worldwide across more than 60 countries in the field of anti-aging, regenerative medicine and stem cell therapies.
Received the Dato' state honor title of Malaysia in 2011, which is the state honor of Malaysia – equivalent in rank to a Knight or Dame Grand Cross of the Most Excellent Order of the British Empire (GBE), allowing Professor Mike to use the title Dato'. Received the Dato' Sri state honor title of Malaysia in 2013, which is a higher state honor equivalent to 'Lordship' in 2013 giving the rank of Dato' Sri.
Introduction
Prof Dr Mike Chan share his 35yrs of experience on stem cell therapy on biological age reversal
Life Fellow Member & Professional Member of the Scientific Committee & other Professional Clubs of the following non-profitable organizations:
Invited Scientific Member spearheading the FCTI (then under BCRO-ASIA) Stem Cell Scientific Team at the 2007 World Health Organization (WHO) symposium on Stem Cells for Muslim countries held at the WHO Islamic Headquarters in Cairo, Egypt.
Lead a WHO (World Health Organization) invited Scientific Team to present on Xeno Stem Cell Transplantation at WHO Headquarter for Muslim countries in Cairo, Egypt in 2007.
Pioneered stem cell technologies into Asia since late 2002 with the establishment of FCTI, the world's largest provider of fetal precursor stem cells today for the management and treatment of chronic aging diseases and untreatable disorders via conventional medicine.
Academic Speaker/Presenter/Keynote Speaker at more than 1000 lectures, seminars, conferences and symposiums worldwide across more than 60 regions in the field of anti-aging, regenerative medicine and stem cell therapies. He is an honorable and regular speaker/teacher for academic platforms sponsored by American Academy of Anti-Aging Medicine(A4M), World Congress on Anti-Aging, Aesthetic, Regenerative, Nutritional and Exercise Medicine(WAAARNEM), Philippine Academy of Aesthetic and Anti-Aging Management Medicine Inc.(PAAAMMI), American Association for Stem Cell Physicians(AASCOP-USA), Revolution Against Aging and Death(RAADFEST-USA), Society for Anti Aging Aesthetic and Regenerative Medicine(SAAARRM), Bioregenesis-USA, etc. and many Anti-Aging Bodies, Scientific Medical Association, International academic organizations of physicians and scientists dedicated to enhancing the quality and extension of human life span.
SIMILIA SIMILIBUS CURANTUR

I have always been drawn to cell therapy due to the principal "Like treats like", from the latin "similia similibus curantur" – liver to liver, heart to heart, kidney to kidney. The human body is dependent on the integrity of the system and we now know that disease comes primarily from our own system. The system depends on the organs and the organs depend on the cells. At the end of the day as our cells age, so we also age.

We have something in the order of 37.2 trillion cells when we are born, amongst those cells we have about 1 stem cell in every 10,000. As we age that number decreases steadily until by the time we die will have zero stem cells. We cannot stop aging but with cellular therapy we can do a bit of reversing, thus delaying the aging process. It's an exciting time in medical history to be able to provide these cell therapy services and delay the aging process and fight almost any disease, without the use of drugs.
Author & Co-author for Number of Books (Published in UK) among them: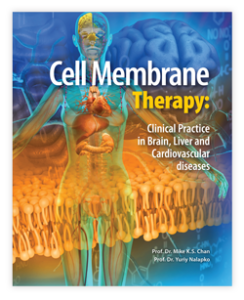 Cell Membrane Therapy: Clinical Practice In Brain, Liver And Cardiovascular Diseases
A book by Prof. Dr. Mike Chan and Prof. Dr. Yuriy Nalapko
Published by Matador, Troubador.co.uk, London – Medical Research: ISBN 978 1838592 509
Human Cell Membrane Therapy explores the theoretical and practical dimensions of improving service provision on majority of the diseases caused by cell damage. This readable and well-structured book is based on the reviews of current scientific publications on cellular membranes, its chemical structure and changes in many diseases. This monograph opens the new overview of the concepts of cell membranes therapy.
Detailed role of phosphatidylcholine as the principal component of the cell membranes is described. Among the important issues discussed are Parkinson's and Alzheimer's diseases, atherosclerosis, fatty liver disease, diabetes mellitus etc. The final chapter evaluated progress in the use of PlaqX – phosphatidylcholine-based substance, which is able to restore the cell membranes and provide significant health improvement. This detailed review and authors experience will be of value to anyone with an interest in the area of regenerative, biomolecular, and anti-aging medicine.
Professor Dato' Sri Dr. Mike KS Chan is one of the pioneers of cellular and cell membrane therapy in Europe and Asia since the early 1980's. He founded and spearheaded one of the world's largest researches for bio-molecular medicine based in Switzerland and Germany with presence in almost 80 countries globally. He conducted more than 1,000 lectures, seminars and symposiums worldwide across more than 60 countries in the field of anti-aging, cell regeneration, regenerative medicine and stem cell therapies.
Dr. Yuriy Nalapko is academician and practical doctor in anesthesiology and intensive care. One of the areas of his scientific interests is longevity and a cell functioning in different diseases. His Philosophy Degree dissertation was devoted to the intensive care of brain injury patients. Last time he pays his attention to the cell membranes and the different methods of its structural and functional corrections. He considers the cell membrane therapy as the important component of the regenerative medicine and biomolecular therapy.
Buy as a printed book: $85.00
---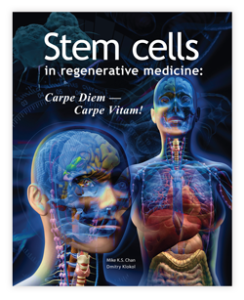 Stem Cells In Regenerative Medicine: Carpe Diem – Carpe Vitam!
Published by Matador, Troubador.co.uk, London – Medical Research: ISBN 978 1838590 116
Author/s: Prof. Dr. Mike Chan and Prof. Dr. Dmitry Klokol
In most of the doctors' perception the term 'regenerative medicine' is associated with tissue reconstruction after severe injuries, burns or trauma. And that is absolutely correct except the fact that tissues and organs deteriorate and lose their function not only due to mechanical or physical damage, but as a result of chronic diseases, inflammation, age-related degeneration as well as genetic abnormalities and cellular dysfunction. The profound understanding of tissue morphology on the cellular level and studying of the ontogenesis open magnificent opportunities to restoration of structural and functional integrity of human organism.
Throughout centuries scientists and healthcare practitioners were in a constant pursuit of longevity—from Avicenna and Paracelsus to Brown-Sequad, Serge Voronoff and Paul Niehans. Not so long ago, in 1990's, when the term regenerative medicine was tailored by Dr. Leland Kaiser and propagated by William Haseltine it was considered to be a medicine of the Future, «a new branch of medicine will develop that attempts to change the course of chronic disease and in many instances will regenerate tired and failing organ systems», as Dr. Leland Kaiser described it. A new hope spurred up that almost any condition can be at least improved if not cured by means of regenerative medicine, including those cases where conventional medicine is powerless or ineffective.
The Future Dr. Kaiser was talking about is certainly a Present today. Though relatively small amount of practitioners are aware of today's regenerative medicine capabilities and many still consider it more like science fiction.
This book reveals concepts and protocols of successful approach to regenerative medicine by means of stem cell therapy. It also highlights important aspects of manufacturing and culturing of cell therapy products and administration of different types of stem cells in various systemic disorders.
Buy as a printed book: $100.00 - $190.00
---
A Comprehensive Guide To Biological Medicine And Wellness
Published by Matador, Troubador.co.uk, London.Medical Research: ISBN 978 1789015 249
Author/s: Prof. Dr. Mike Chan and Prof. Dr. Dmitry Klokol
With the arise of chronic, age and lifestyle-related illnesses, overwhelming stress, toxins and pollution, the society began to value more aspects of personal health than mere physical symptoms – the balance and harmony of mind, spirit and body. The society came to realization that it is not enough to eliminate the symptoms of the disease or even to treat the core of the illness. In most of the cases, the end of hospital treatment of the disease is only the beginning of the actual struggle for the patient. Whatever considered to be an accomplished mission from the point of view of medical protocol is only the beginning of the battle for the patient, which he, often left alone, not necessarily wins.
Our experience in research and practice in various parts of Europe and Asia has brought us to conclusion that best definition for the term "biological medicine" is – "common sense medicine". These therapeutic paradigms are developed, employed and practiced by European Wellness Centers (EWC) – a global network of institutions tied up by the concept of European Biological Wellness. Our philosophy does not support mechanistic approach to the patient but encourages holistic care, promotes therapies stimulating healing and regeneration, and puts wellness as a corner stone of the intended outcomes. Another two integral components of Biological Wellness are maximal safety of the therapeutic modalities and its compatibility with conventional medicine.
Therapeutic paradigms of European Wellness are built on the platform of classical medicine taught and practiced all over Europe. Years spent on gaining experience and collaborating with most prominent European doctors and precise selection of fine treatment modalities from certain Asian traditional medical systems allowed us to formulate a unique system of Biological Wellness that to our knowledge does not have analogues up to date. The core of European Biological Wellness contains principles of biological medicine, which states that the human body is inherently capable of self-healing, and these abilities depend on anatomical, physiological, mental and spiritual balance. Once any component of this integral system is compromised, the occurring imbalance results in the development of disease. While conventional medicine predominantly identifies and emphasizes on symptoms and certain links of pathogenesis, our way of biological wellness, addresses the underlying causes of disease and acts concurrently with any existing treatment, modulates and balances the entire organism and directs it to effective healing and recovery.
The main objective of the book is to offer to the medical community effective holistic diagnosis, detoxification, biological repair and rejuvenation based on the individual needs of the persons and taking into consideration the health status and medical conditions. The book also provides specialized Biological wellness, recovery, and performance enhancement programs for athletes,elderly people, individuals with various untreatable illnesses and congenital disorders with the purpose of improving their general condition and facilitating their primary treatment.
Buy as a printed book: $60.00 - $120.00
---
Author & Co-author for many Medical & Scientific Journals in Europe & USA:
As Speaker or Invited Keynote Speaker at major events