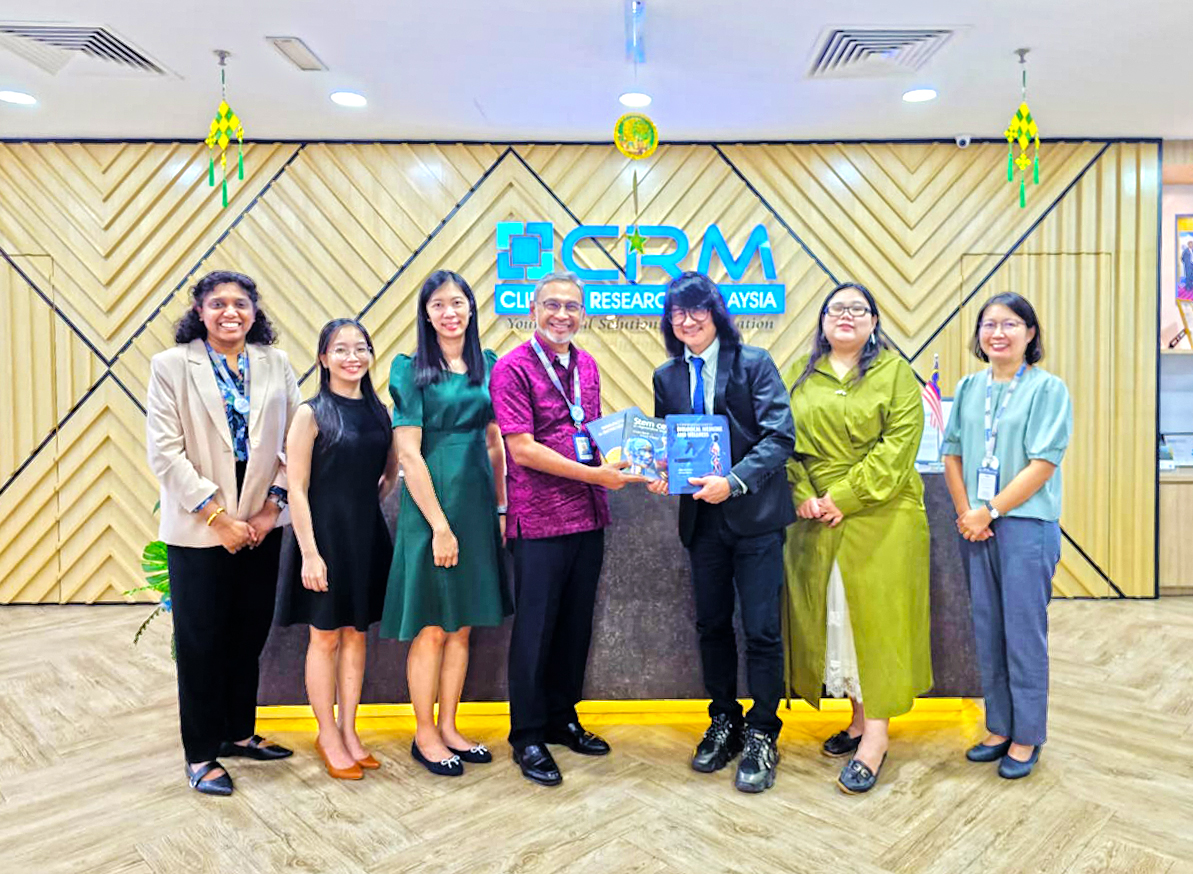 Advancing Global Health Solutions with Clinical Research Malaysia (CRM)
European Wellness founder Prof. Dato' Sri Dr. Mike Chan, Dr. Patricia, Dr. Lem Fui Fui and Yvonne Chia recently had the privilege of visiting Clinical Research Malaysia (CRM). The team represented Baden Research and Testing Lab (a specialised research arm of European Wellness Group) to engage in productive discussions concerning the advancement of our product studies in Malaysia – with a special emphasis on the remarkable thymosand! The meeting was chaired by esteemed individuals who drive the success of CRM: its CEO and distinguished member of the National Committee for Clinical Research (NCCR) Dr. Akhmal Yusof, Head of Business Development Ms. Audrey Ooi, and Senior Business Development Manager Ms. Asha Thanabalan.
Established in 2012 by the Malaysian Ministry of Health (MOH), CRM stands as a beacon of hope for a brighter future through its commitment to advancing global health solutions, with a focus on providing efficient and reliable end-to-end support for high-quality clinical research studies. As an organization, Clinical Research Malaysia takes great pride in being certified by ISO 9001:2015 (Quality Management System) and ISO 37001:2016 (Anti-Bribery Management System), ensuring the highest standards of excellence are maintained.
Here's to even greater news in the months to come as we ramp up our research and development efforts with the help of excellent organisations such as CRM! 🤝