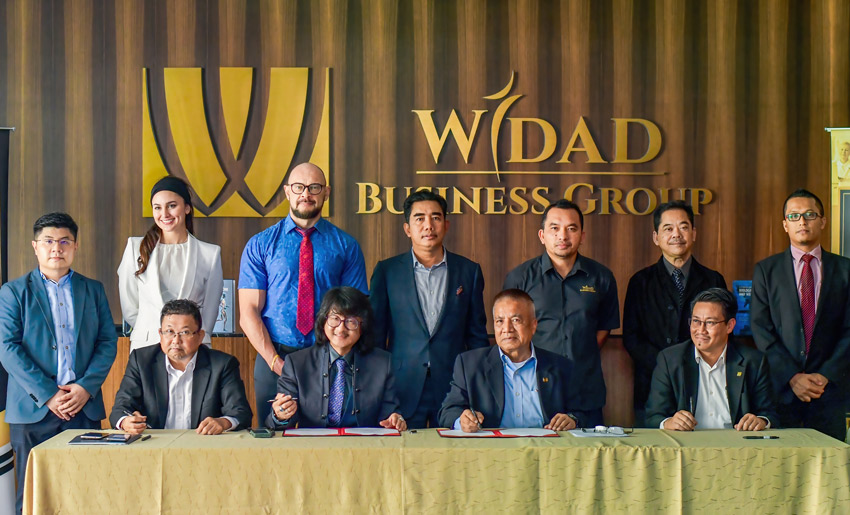 European Wellness and Widad Group To Co-Develop World Class Bio-Regenerative Science Educational Programs and Courses
On July 27, 2022, European Wellness (EW Group) has signed a Memorandum of Understanding (MoU) with Widad Education Sdn. Bhd. (WESB), a provider of world-class educational programs, to collaborate in research and development as well as co-develop higher education programs and certificates in the field of bio-regenerative sciences.
Through this historical collaboration between two industry giants, EW Group will provide their knowledge and expertise through syllabus structure, labs and training to lecturers, while WESB through Widad University College will provide the learning facilities and assistance in obtaining official certification and course accreditation.
The ceremony took place at Bukit Damansara, Kuala Lumpur, in the presence of its signatories, European Wellness Chairman Prof. Dato' Sri Dr. Mike Chan and WESB Senior Executive Director Dato' Dr. Hj. Nasir Mat Dam.
Expert data has placed the global health and wellness market at a value of US$ 3.2 trillion in 2021, and is further projected to grow in the coming five years. This rapid growth is compounded by renewed interest in biological regenerative sciences due to the COVID-19 pandemic and concerns regarding the global rise in chronic diseases.
A firm believer in regenerative medicine as both a future and current solution to healthcare, Prof. Dato' Sri Dr. Mike Chan stresses the need for establishing educational programs now in order to meet the demands to come for professional health and wellness practitioners, researchers, and medical workers, as the world continues to develop at its rapid pace.
Both European Wellness and WESB, with their respective resources and expertise, are well placed to develop and enhance their academic and research goals in this field. WESB is a subsidiary of Widad Business Group Sdn. Bhd. (WBG),
If you are aspiring to be a physician, clinician, aesthetician or medical practitioner in the field of biological regenerative science, we hope to see you soon in our world-class programs specially co-developed with WESB!