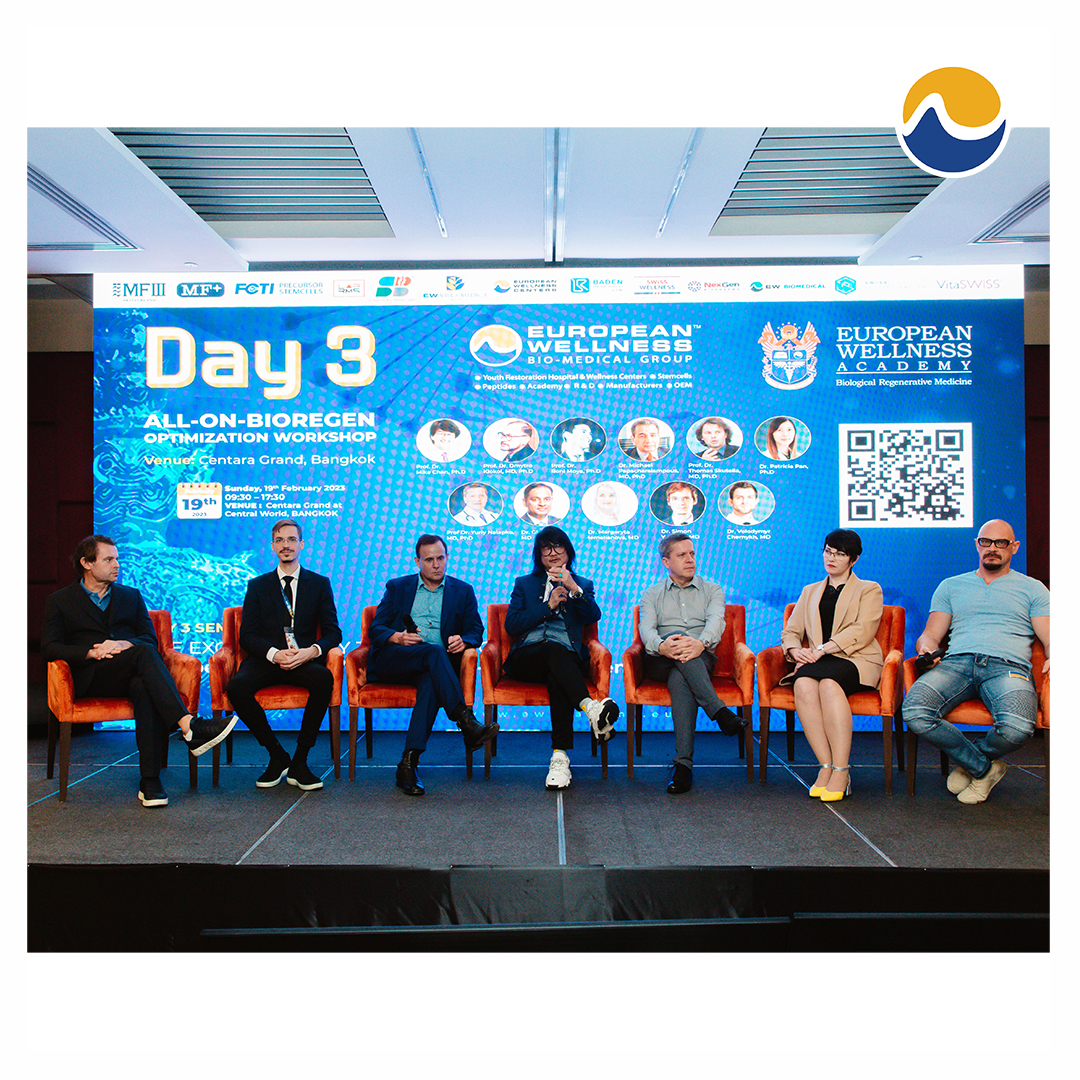 European Wellness presents the All-On-Bioregen Optimization Workshop in Bangkok, Thailand!
On 19th February 2023, our team of experts held a comprehensive workshop on some of the biggest topics in anti-aging, stem cells, integrative biomedical regenerative medical solutions, and cellular therapy!
Featuring a star-studded cast that included the likes of Prof Dr Mike Chan, Prof. Dr. Dmytro Klokol, Prof. Dr. Roni Moya, Dr. Michael Papacharalambous, Prof. Dr. Thomas Skutella, Dr. Patricia Pan, Dr. Margaryta Iemelianova, Prof. Dr. Yuriy Nalapko, Dr. Simon Yefimov, and Dr. Volodymyr Chernykh, the event was a resounding success! Thank you to all of our wonderful attendees and delegates for coming to share in this exchange of knowledge in some of the most revolutionary fields in medicine.
See you again next time! 🙌