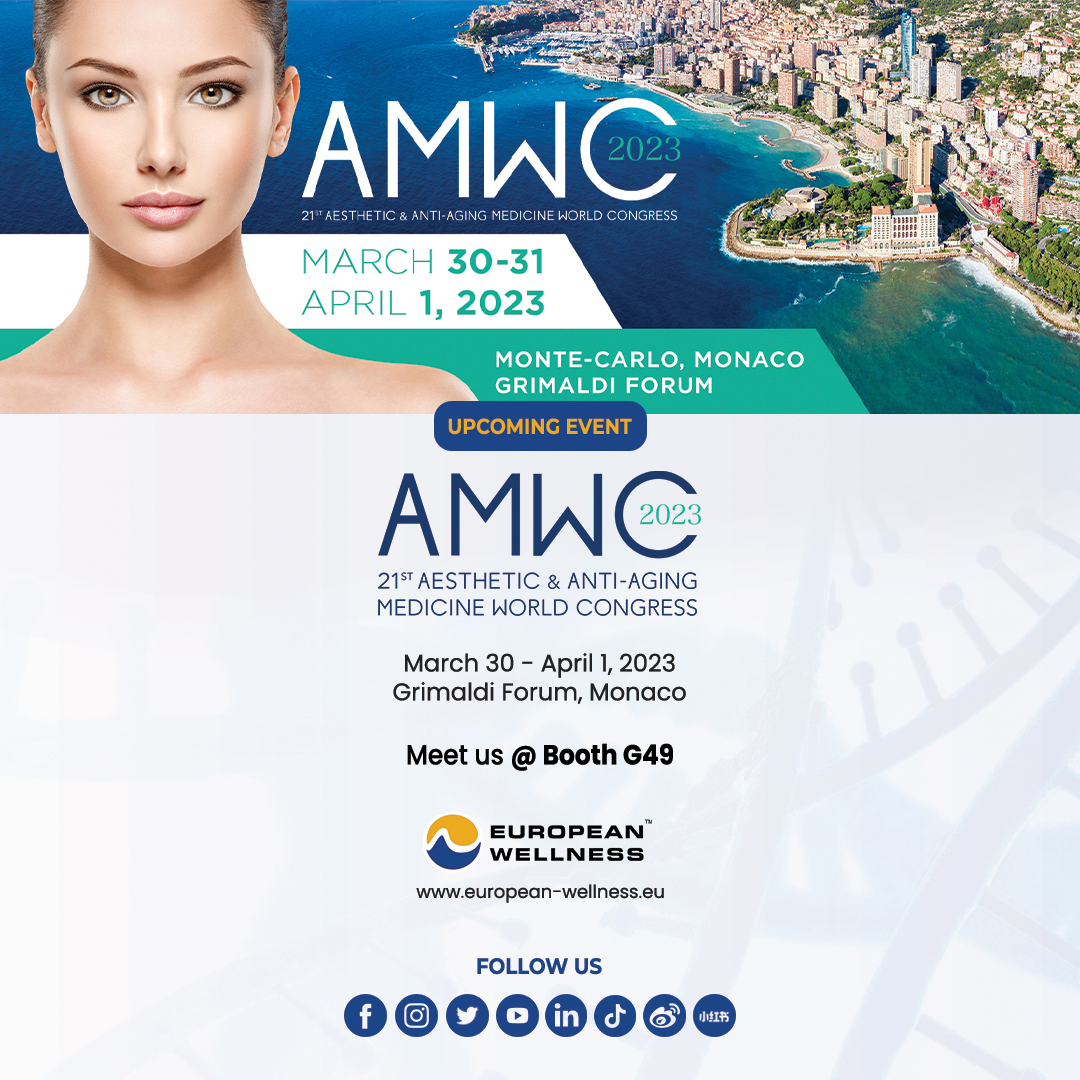 European Wellness will be at AMWC Monaco 2023!
AMWC (Aesthetic & Anti-Aging Medicine World Congress) is one of the world's largest scientific conferences specializing in aesthetic and anti-aging medicine – and this year, European Wellness will be there along with other industry leaders and top-tier experts!
Date: March 30 – April 1, 2023
Venue: Grimaldi Forum, Monaco
Booth: Level Diaghilev, G49
Taking place in Grimaldi Forum, Monaco as a hybrid conference with both a physical and live online audience, the 21st edition of this world-renowned event will no doubt provide massive academic, educational, and networking opportunities as renowned speakers and industry leaders from all over the world congregate to deliver the latest updates in aesthetics and anti-aging medicine research, techniques, and innovations.
REGISTER NOW: www.amwc-conference.com