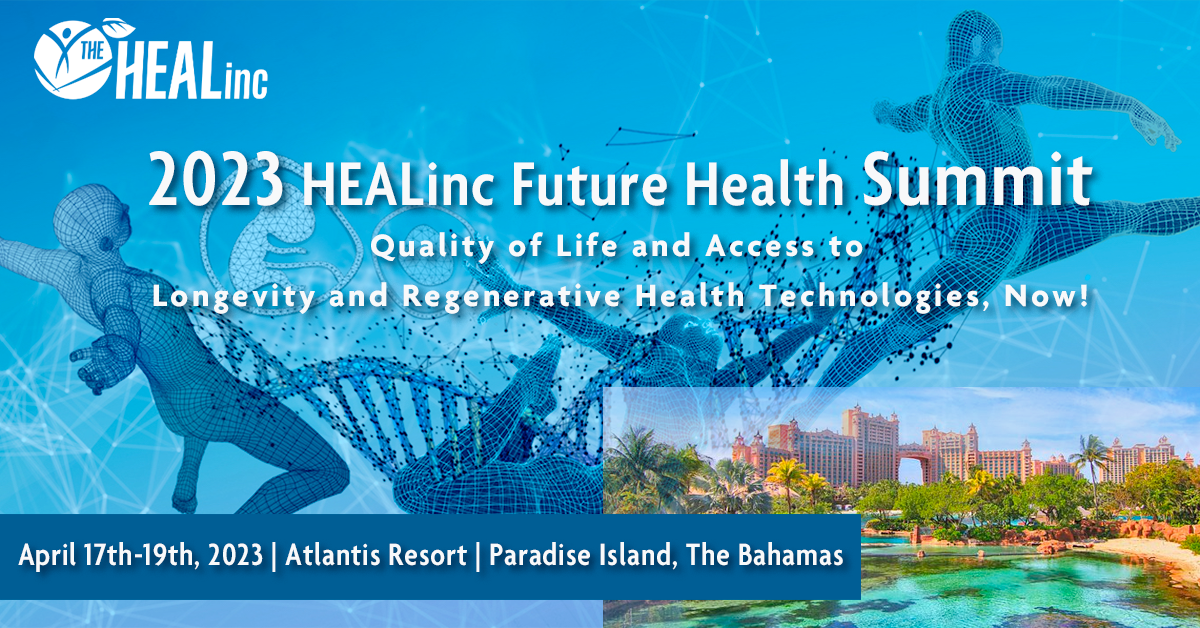 The 2023 HEALinc Future Health Summit is only a few weeks away!
As we make our preparations for the exciting event, let's listen to the Founder and CEO of The HEALinc, Dr. Desirée Cox, as she discusses the state of regenerative medicine today and how this Summit will help everyone "connect the dots" for the next paradigm shift in health and wellness.
𝗪𝗔𝗧𝗖𝗛 𝗡𝗢𝗪: https://youtu.be/PafKiY6Dnq8
Her interview is part of Boston BioLife's Innovation Series of videos, showcasing Boston BioLife president Joseph Krieger and Dr. Desirée's exchange about the exciting and emergent fields in modern medicine.
Join us and our team of experts, including European Wellness Founder and Chairman Prof. Dato' Sri Dr. Mike Chan, at the Atlantis Paradise Island, Bahamas on April 17-19 for an incredible opportunity to learn, network, and open new pathways across the sphere of anti-aging, regenerative medicine, longevity, quality of life, and health technologies!
Register at https://www.healincsummit.com/
We hope to see you there soon!