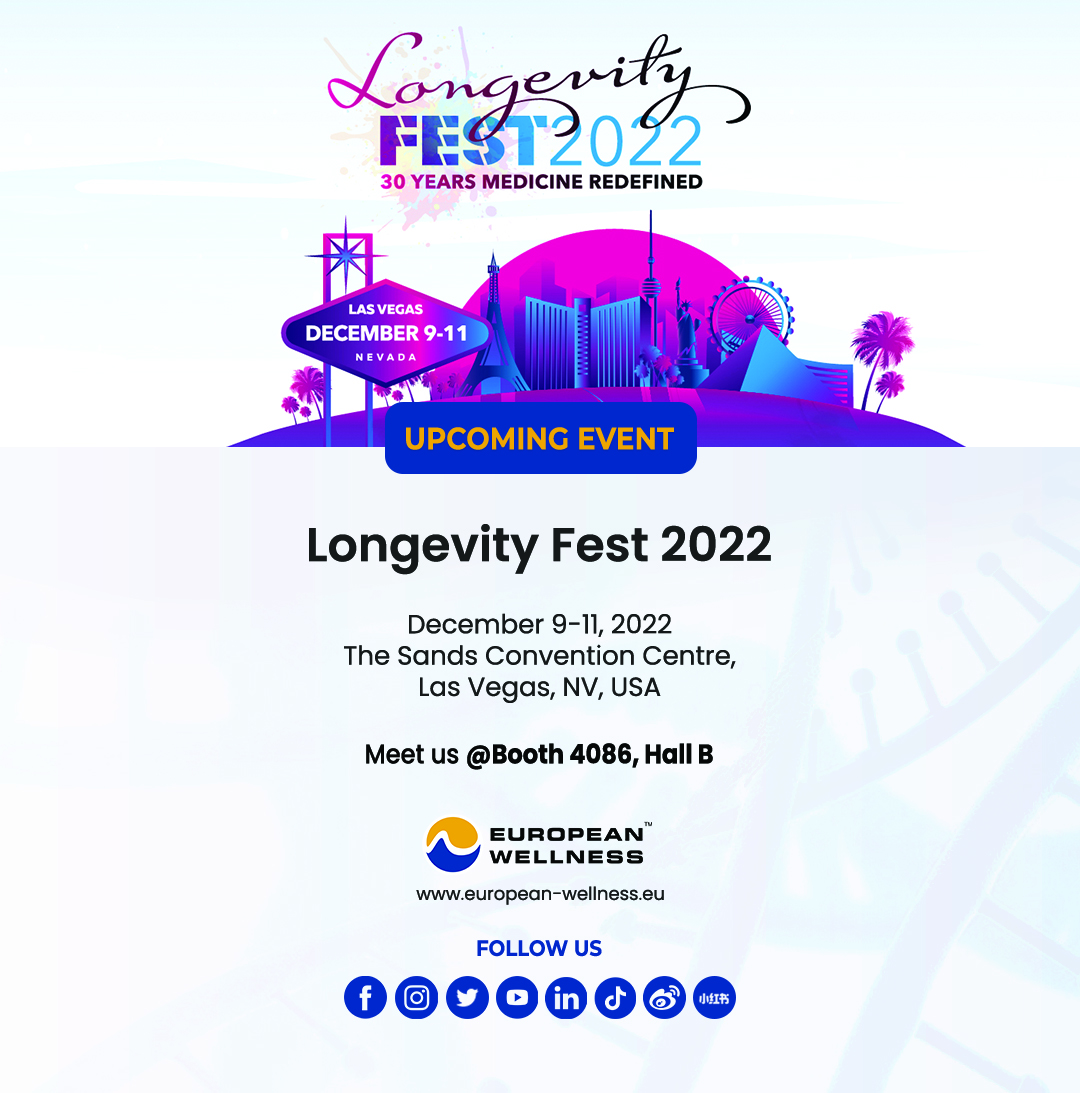 European Wellness will be at Longevity Fest 2022!
We're excited to announce that European Wellness will be attending one of the biggest anti-aging events of the year: Longevity Fest 2022! This year's annual World Congress in Anti-Aging Medicine will be extraordinary in many ways, as the world's foremost experts congregate to celebrate 30 years of medical education innovation under A4M (American Academy of Anti-Aging Medicine).
Join us @ Booth 4086, Hall B at the Sands Convention Centre, Las Vegas on December 9 to 11, for an incredible opportunity to learn from and network with some of the greatest minds in anti-aging, longevity, and regenerative medicine today!
Use the code "𝗟𝗼𝗻𝗴𝗲𝘃𝗶𝘁𝘆𝟭𝟬𝟬" to save $100 when you Register NOW at https://www.a4m.com/longevity-fest-2022.html!
We hope to see you there!