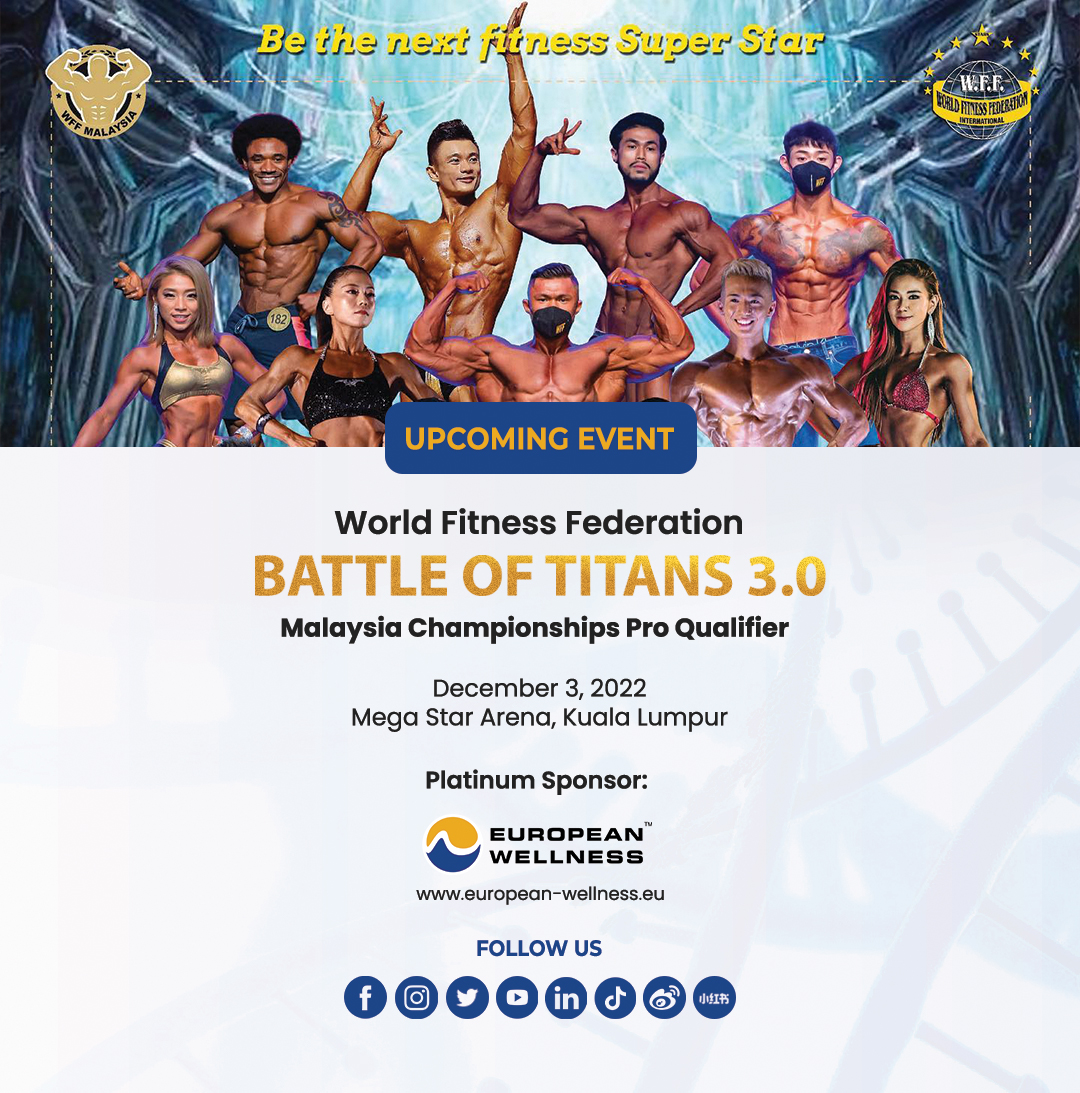 Jaw-dropping Physiques and Great Feats of Athleticism: the WFF Battle of Titans is BACK!
We're excited to announce that European Wellness is the Platinum Sponsor for World Fitness Federation's Battle of Titans 3.0 – Malaysia Champion Pro Qualifier event! Get ready to witness some of the most impressive physiques and fitness levels honed to perfection by dedicated bodybuilders and athletes compete for supremacy in a competition of epic proportions! 💪 💪
Join us at the Mega Star Arena in Viva Shopping Mall, Kuala Lumpur on the 3rd of December to witness this titanic battle – and don't forget to visit us at our booth!
Date: 3 December 2022
Time: 12:00pm – 8.00pm
Venue: Mega Star Arena, Viva Shopping Mall, Kuala Lumpur, Malaysia
See you there!