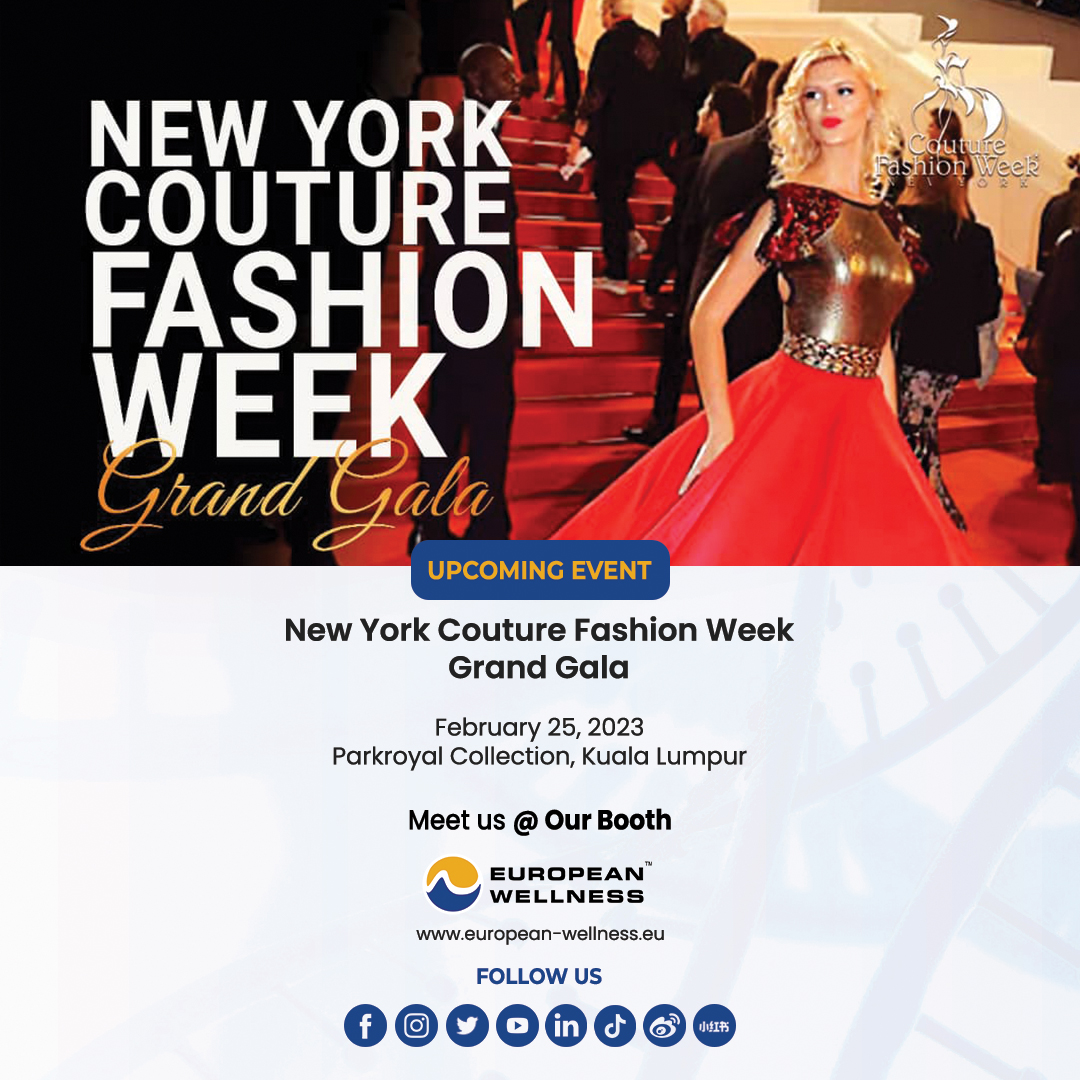 European Wellness will be at the New York Couture Fashion Week Grand Gala 2023!
Wellness can be found in many aspects of life – including one's sizzling fashion sense! 🔥
One of the most prestigious fashion events in the world, with a series of couture and luxury fashion shows in New York, Cannes, France and other select locations, the New York Couture Fashion Week Grand Gala is happening this 25th February at Kuala Lumpur, Malaysia – and we're proud to be the Platinum Sponsor of this massive celebration of beauty, wellness, and empowerment!
Featuring incredible designers from around the globe such as Mr. Andres Aquino, world-class entertainers, celebrity models, and VVIP guests including European Wellness Founder and Chairman Prof. Dato' Sri Dr. Mike Chan (who will also be presenting at the event!) the show promises to be one of the hottest fashion events in Asia this year. There will also be exhibitions from a number of renowned organisations including Tourism Malaysia, European Wellness, and Taylor's University, among many others… so be sure to join us at our booth at Foyer, Collection Ballroom, Parkroyal Collection, Kuala Lumpur this Saturday!
More info at: 👉 New York Couture Fashion Week 2023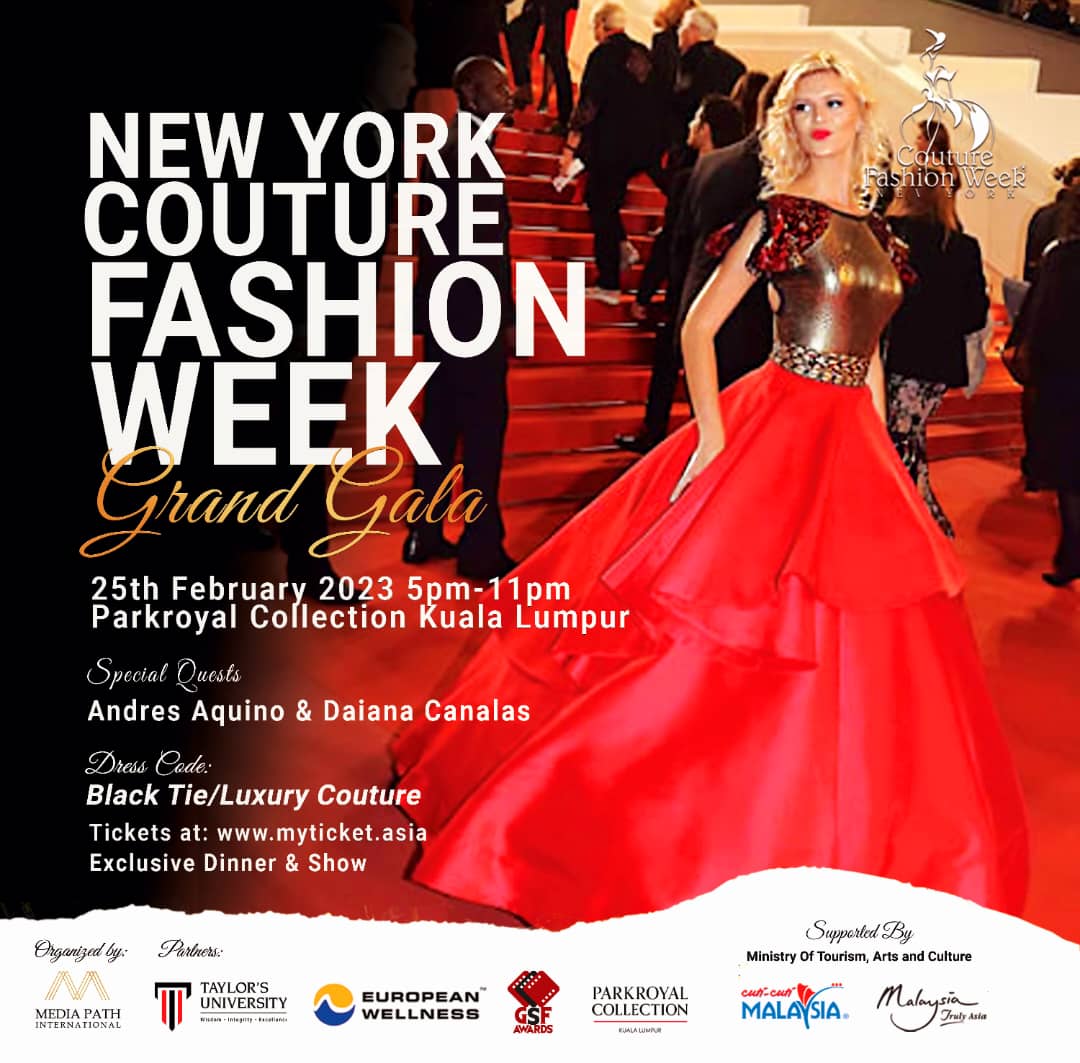 Stay connected with European Wellness on:
And don't forget to follow Prof. Dato' Sri Dr. Mike Chan on: