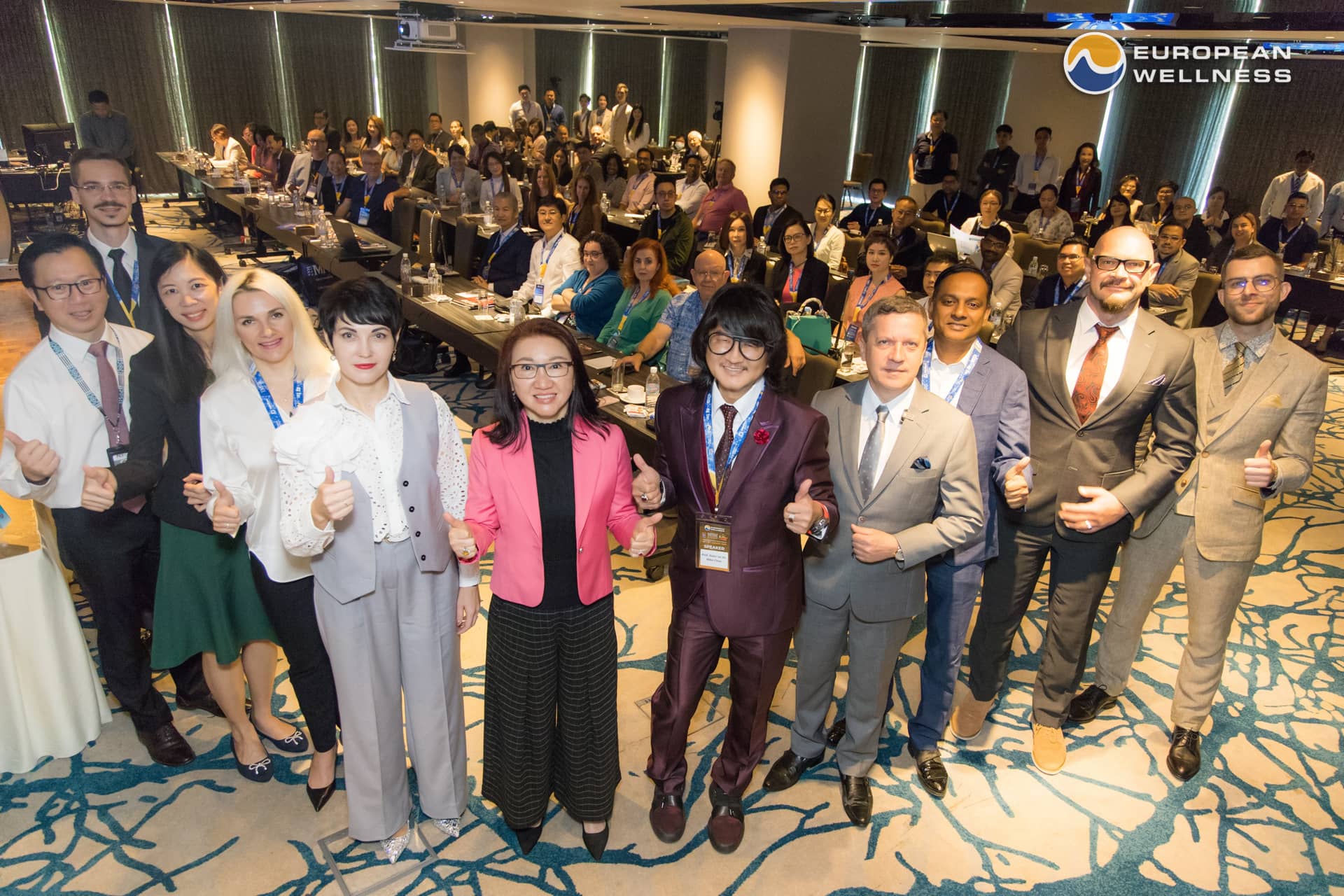 IT'S A WRAP! EWA Summer Seminar was a HUGE success!
On August 4-6, delegates consisting of over 100 doctors, physicians, clinicians, practitioners, healthcare professionals and other industry leaders from all over the world (over 15 countries!) were treated to a one-of-a-kind experience here in Kota Kinabalu, as they expanded their knowledge in anti-aging, biological regenerative medicine, stem cells, youth revitalisation, and cellular therapy within the luxurious comforts of Hilton Hotel, set against the backdrop of the sunny seaside capital of Sabah, Malaysia! 🌴☀
The 3-day workshop, organised by EWA (European Wellness Academy), together with partners IACT (International Association for Cell Therapy), IASCT (International Association of Stem Cell Transplantation, USA) and ESAAM (European Society of Preventive, Regenerative and Anti-Aging Medicine), featured some of the leading experts in their respective fields, including European Wellness Chairman Prof. Dato' Sri Dr. Mike Chan and Head of Medical Advisory Board Prof. Dr. Dmytro Klokol themselves! Day 3 also featured demonstrations of key technologies and site visitations to some of our most important facilities in Kota Kinabalu, culminating with a lavish dinner party together with the founders and top leaders of European Wellness. We also had the distinguished honour of welcoming Sabah's Minister of Tourism, Culture and Environment, Datuk Christina Liew, to attend and deliver a special speech during the dinner – adding more prestige to the rest of the evening!
"I am pleased to know that such an event was being held here in the state to bring together more than 100 doctors and healthcare professionals from 15 nationalities (including the US, Japan, India, Poland, Greece, Russia, Kazakhstan, Hong Kong, Taiwan, South Korea, Indonesia, Vietnam, Philippines, Thailand, Cambodia as well as from the Middle East and Africa). I look forward to working closely with the academy and other local medical wellness communities in Sabah to make the state a destination of choice for healthcare and medical tourism," she said after congratulating Prof. Dr. Mike Chan and his team for the Summer Seminar's success.
We would like to extend our warmest gratitude to the speakers who illuminated this event with their collective knowledge and experience, including: Prof. Dato' Sri Dr. Mike Chan, Prof. Dato' Sri Dr. Michelle Wong, Prof. Dr. Dmytro Klokol, MD, PhD, Prof. Dr. Yuriy Nalapko, Prof. Dr. Olha Nishkumai, Dr. Volodymyr Chernykh, Dr. Simon Yefimov, Dr. Margaryta Iemelianova, Dr. Patricia Pan, Joanamarie R. Kuyong, Augusta Wellington, Dr. Glen Alvin and Dr. Leonid Macheret.
A sincere thank you to all of our delegates for supporting us and taking part in one of our most highly-anticipated workshops of the year! We hope to see you again in all of our upcoming events! 🙌 🙌
Be sure to stay tuned as we post photos and videos from the event in the following days!