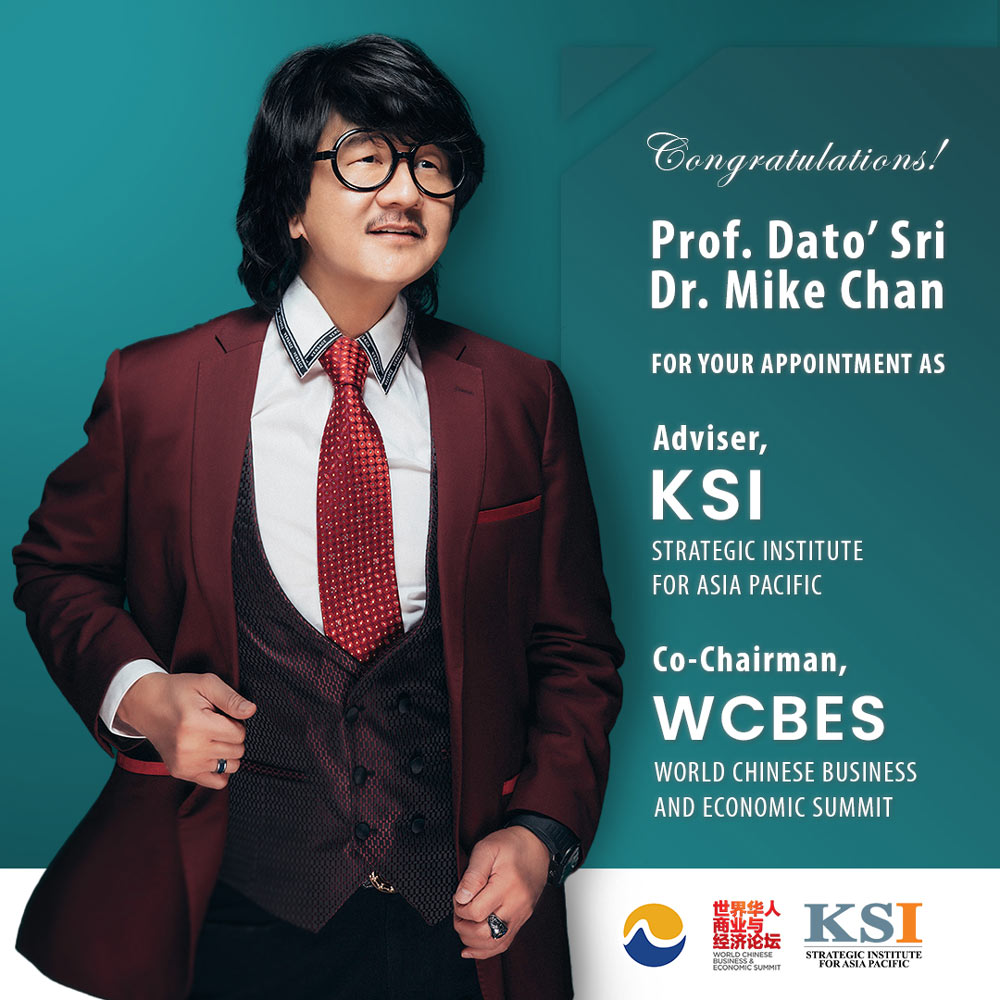 Prof. Dato' Sri Dr. Mike Chan appointed into KSI and WCBES roles!
In addition to his scientific and medical contributions to the world, European Wellness Biomedical Group co-founder Prof. Dato' Sri Dr. Mike Chan is also winning acclaim for his leadership and strategic acumen – culminating with his official appointment as Adviser to KSI Strategic Institute for Asia Pacific and Co-Chairman of World Chinese Business and Economic Summit!
His involvement in KSI, one of the region's leading private independent think tanks, as well as WCBES, an annual international business and economic forum, signals further collaborative efforts to improve society as a whole.
Congratulations, Prof. Dato' Sri Dr. Mike Chan!
About Prof. Dato' Sri Dr. Mike Chan:
A pioneer in cellular therapy and stem cell research in Europe and Asia who currently leads European Wellness Biomedical Group with its chain of 26 international biological, integrative, and regenerative medical clinics all over the world. His work has seen him win many accolades, including inclusion into a prestigious Top 100 list of 2021's most iconic Chinese business leaders, as well receiving the World Chinese Excellent Young Entrepreneur Achievement and Excellent Entrepreneur Lifetime Achievement awards during the 2020 World Chinese Economic Summit (WCES), among many others.
Read more about his achievements: http://mikechan.org/achievements/
About KSI: https://ew.app.box.com/s/wfc6rwyzodghs259w4htlg207v6q1ia6/file/1256467759961