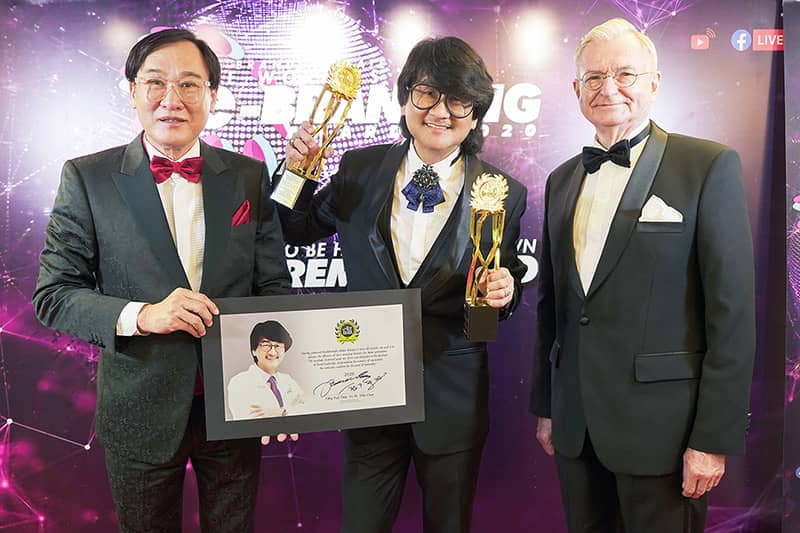 THROWBACK: Prof. Dato' Sri Dr. Mike Chan Wins Big at BrandLaureate Awards 2020!
While 2020 proved to be a challenging year for all, European Wellness Co-founder Prof. Dato' Sri Dr. Mike Chan never stopped paving the way for progress.
This time last year, he walked on stage to receive the Most Outstanding Brands Leadership Award during the prestigious BrandLaureate Awards!
His outstanding leadership and vision also saw him leading European Wellness and FCTI Precursor Stem Cells in winning the Wellness Innovative Premium Therapeutic Solutions Award and Anti-Aging Bio Regenerative Stem Cells Research Award respectively at the event – a true testament to his dedication in ensuring that even in these difficult times, the quest to save and improve lives must go on!
In total, Prof. Dato' Sri Dr. Mike Chan won 1 personal award for leadership and 3 awards for his brands – marking an impressive showing at the event!
Re-watch the awards ceremony:
Learn more about his achievements:
http://mikechan.org/achievements/
Organised by The World Brands Foundation (TWBF), the BrandLaureate Awards celebrate extraordinary brands that have elevated themselves in both good and challenging times, emerging as forerunners in innovation, inspiration, and integrity.
Learn more about the award at https://www.thebrandlaureate.com/