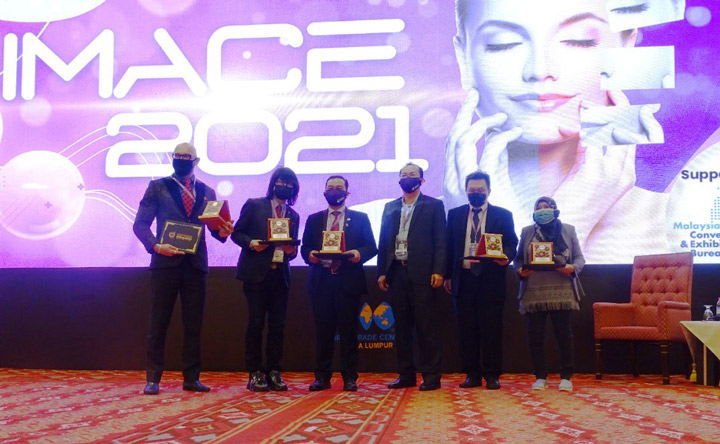 Prof. Dato Sri Dr. Mike Chan & Prof. Dr. Dmytro Klokol at IMACE 2021!
On 27-28 November, European Wellness's very own Prof. Dato' Sri Dr. Mike Chan and Prof. Dr. Dmytro Klokol attended the International Medical Aesthetic Conference Exhibition (IMACE) 2021 at the World Trade Centre in Kuala Lumpur, Malaysia!
IMACE 2021 is a two day medical aesthetic conference and exhibition for global leaders in the field, featuring delegates from various specialties and many countries around the world. It provides a platform for aesthetic manufacturers to interact with multidisciplinary practitioners, alongside highlighting key aesthetic services, live treatment workshops, and essential marketing strategies necessary to build a dominant practice.
As leading specialists in anti-aging and regenerative medicine, Prof. Dr. Mike Chan and Prof. Dr. Dmytro Klokol were invited to present on current hot topics – "Precision in Regenerative Medicine: Targeted Organ Tissue Specific Progenitor Stemcells and Peptides to Complement Autologous Stemcells Practice" and "Treatment of Premature Andropause and Restoration of Male Sexual Function in Biological Regenerative Medicine Context", respectively.
European Wellness is proud to have been a part of this international exchange of information and technology!