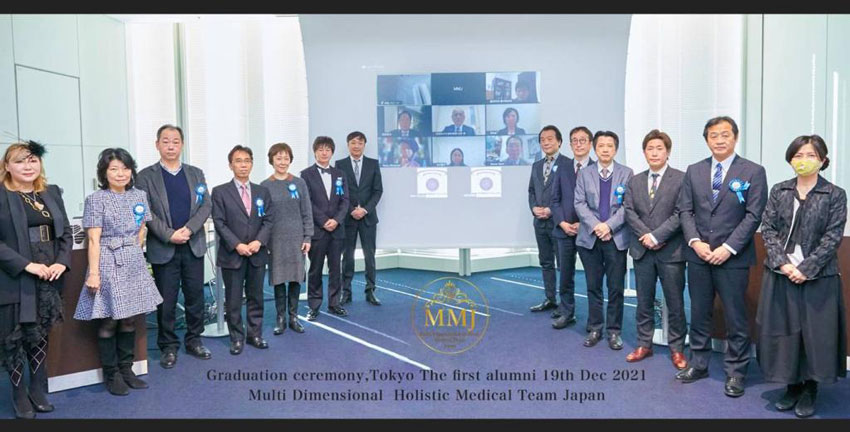 Bright Futures Ahead in Japan: MMJ Holds Graduation Ceremony for its First Alumni!
Despite the difficulties and challenges of a worldwide pandemic, MMJ (Multi-Dimensional Holistic Medical Team Japan) has successfully sent out its first batch of graduates! History was made, and smiles all around were brighter than ever at its graduation ceremony for post-graduate level experienced physicians, held on 19th December, 2021 in Tokyo, Japan.
As Chairman of MMJ, Japan, European Wellness Biomedical Group Co-Founder Prof. Dato' Sri Dr. Mike Chan expressed in his congratulatory speech high hopes for the future of the biological and regenerative medicine, stem cell, peptide, immunology, health and wellness industries in Japan, with the association steadily gaining recognition as an exceptional platform for training and development of physicians in the country.
Congratulations, MMJ – we're looking forward to even more good news from Japan in 2022!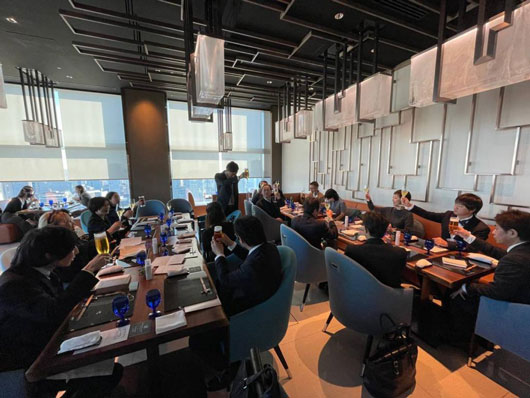 About MMJ:
MMJ is rooted in the very heart of Japan, within the bustling city of Tokyo. It is an innovative biological and regenerative medicine-oriented academia of experienced Japanese physicians and clinicians that offers a platform for continuous online and offline seminars, overseas medical training, and access to the finest therapies and first-class quality efficient services through a certified physician system.
https://www.mfplusjapan.jp/mmjplusjapanteam
About Prof. Dato' Sri Dr. Mike Chan:
Chairman of the European Wellness Biomedical Group, with a chain of international medical wellness centers all over the world including Switzerland, Germany, Greece, Thailand, Philippines, Bangladesh, and Malaysia. Prof. Dato' Sri Dr. Mike Chan is an esteemed expert in anti-aging and regenerative medicine; he and his team of dedicated professionals have been involved in the research, development, manufacture and distribution of innovative health and wellness solutions since the 1980s, and have delivered more than a 1,000 lectures, workshops and seminars around the globe. He is also Scientific Board Member and Head of Regenerative Medicine Council for ESAAM (European Society of Preventive, Regenerative and Anti-Ageing Medicine), in addition to sitting on its Board of Directors.
https://european-wellness.eu/advisory-panel/prof-dr-mike-chan/