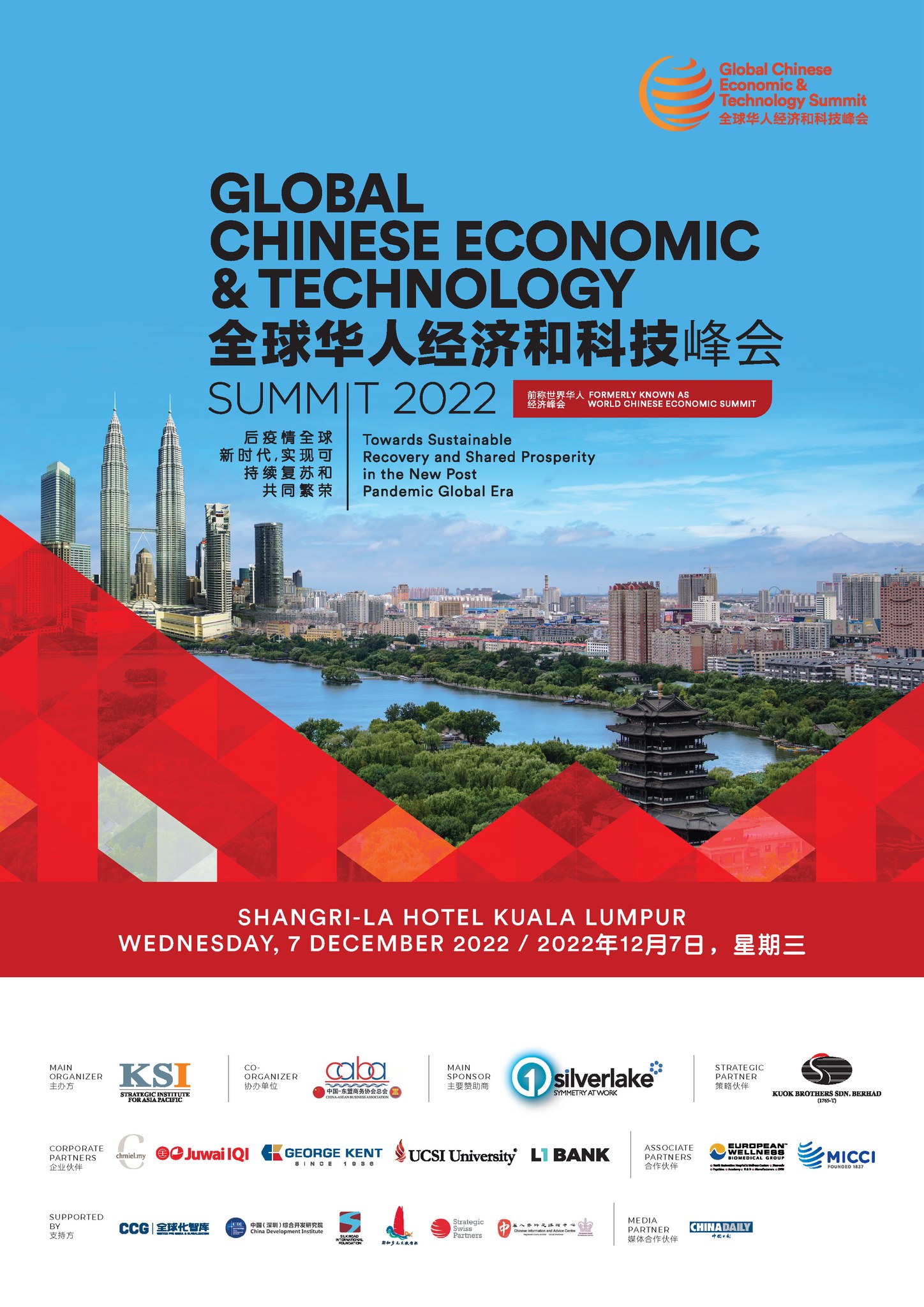 Prof. Dato Sri Mike Chan will be at GCET 2022!
Great news! European Wellness Group Chairman and Founder Prof. Dato' Sri Dr. Mike Chan has been specially invited to present at the Global Chinese Economic & Technology Summit (GCET) this December 7th!
Organized by the independent think-tank KSI (Strategic Institute for Asia Pacific), the Annual Forum will be held at Shangri-La Hotel Kuala Lumpur, Malaysia, bringing together regional leaders and experts across various fields from private, civil, and government sectors to develop socio-economic partnerships aimed towards sustainable global recovery.
Prof Dr Mike Chan is scheduled to speak at 4PM during the 3rd Parallel Session, with a focus on "Education, Innovation and Technology for a Future-Ready World". He will also be receiving a special Memento, in addition to attending the event's special luncheon session in the afternoon, together with other VVIP guests including the Yang Di-Pertua Negeri of Melaka TYT Tun Seri Setia Dr. Mohd Ali bin Mohd Rustam.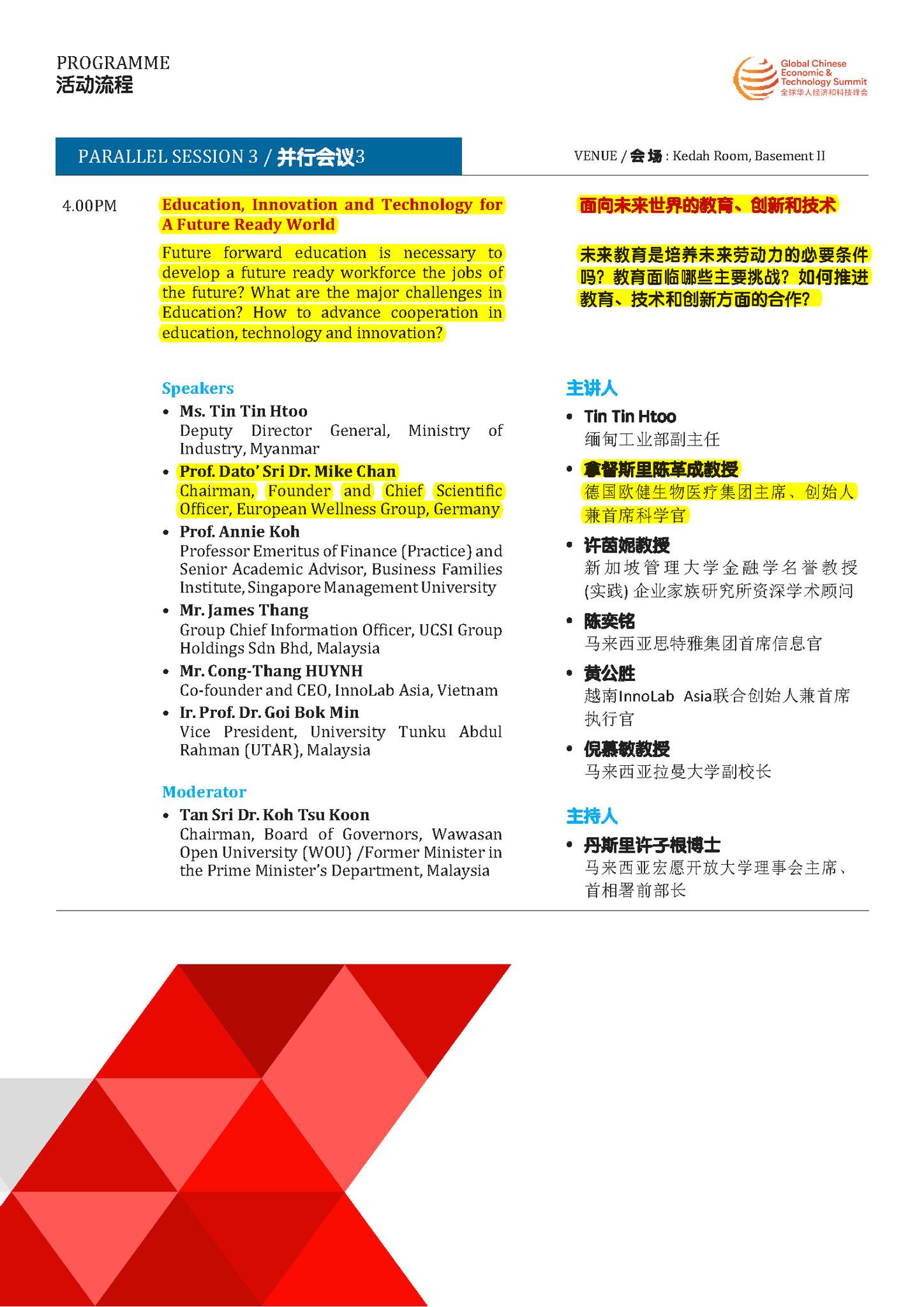 FOLLOW EUROPEAN WELLNESS: