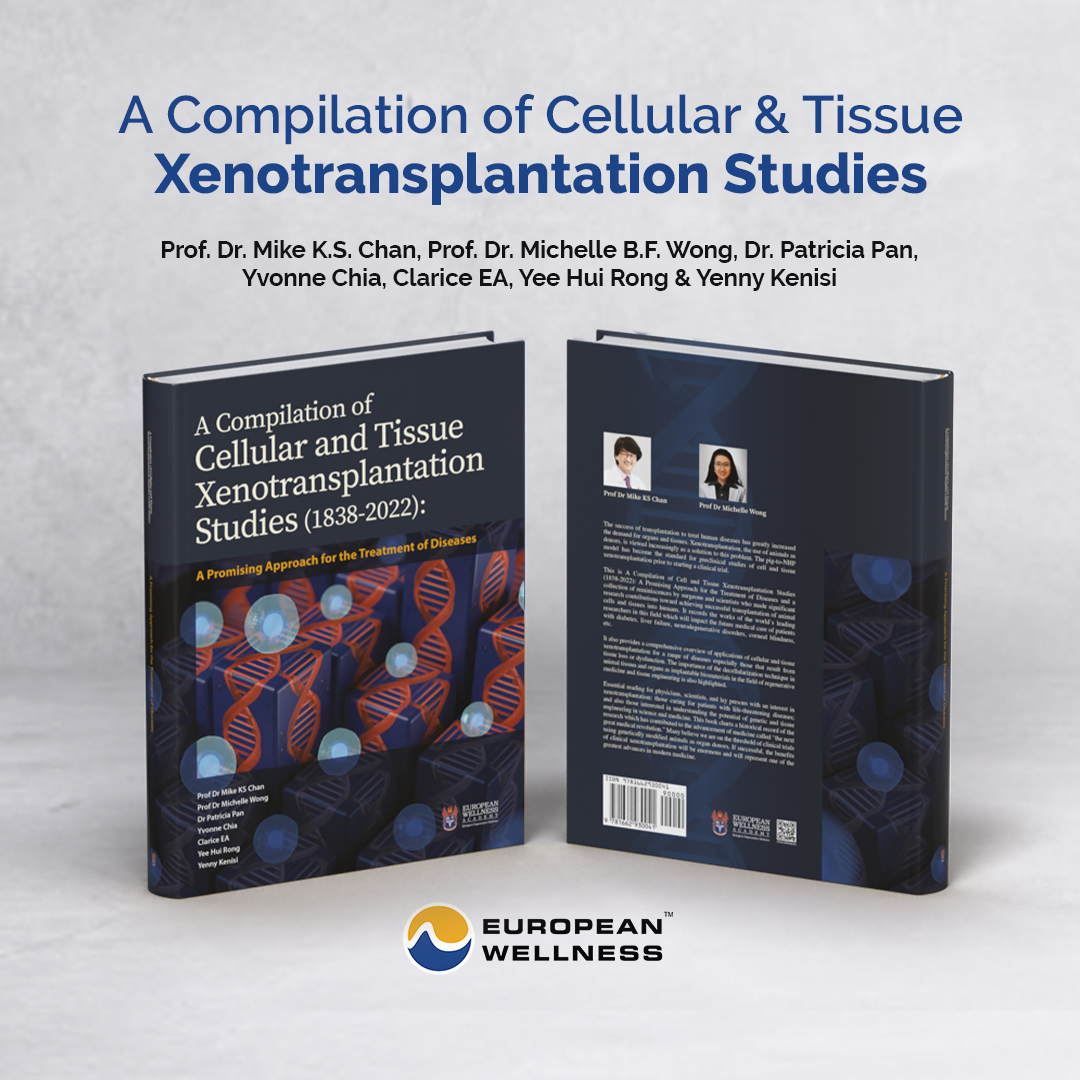 NEW BOOK: A Compilation of Cellular & Tissue Xenotransplantation Studies (1838-2022): A Promising Approach for the Treatment of Diseases
𝗜𝗡𝗧𝗥𝗢𝗗𝗨𝗖𝗜𝗡𝗚: 𝗔 𝗖𝗼𝗺𝗽𝗶𝗹𝗮𝘁𝗶𝗼𝗻 𝗼𝗳 𝗖𝗲𝗹𝗹𝘂𝗹𝗮𝗿 𝗮𝗻𝗱 𝗧𝗶𝘀𝘀𝘂𝗲 𝗫𝗲𝗻𝗼𝘁𝗿𝗮𝗻𝘀𝗽𝗹𝗮𝗻𝘁𝗮𝘁𝗶𝗼𝗻 𝗦𝘁𝘂𝗱𝗶𝗲𝘀 (𝟭𝟴𝟯𝟴-𝟮𝟬𝟮𝟮): 𝗔 𝗣𝗿𝗼𝗺𝗶𝘀𝗶𝗻𝗴 𝗔𝗽𝗽𝗿𝗼𝗮𝗰𝗵 𝗳𝗼𝗿 𝘁𝗵𝗲 𝗧𝗿𝗲𝗮𝘁𝗺𝗲𝗻𝘁 𝗼𝗳 𝗗𝗶𝘀𝗲𝗮𝘀𝗲𝘀
The success of transplantation to treat human diseases has greatly increased the demand for organs and tissues. Xenotransplantation, the use of animals as donors, is increasingly viewed as a solution to this problem. The pig-to-NHP model has become the standard for preclinical studies of cell and tissue xenotransplantation prior to starting a clinical trial.
"A Compilation of Cell and Tissue Xenotransplantation Studies (1838-2022): A Promising Approach for the Treatment of Diseases" is a collection of select works by surgeons and scientists who made significant research contributions toward achieving successful transplantation of animal cells and tissues into humans. It records the works of the world's leading researchers in this field which will impact the future medical care of patients who have diabetes, liver failure, neurodegenerative disorders, corneal blindness, and countless other conditions.
This book also provides a comprehensive overview of applications of cellular and tissue xenotransplantation for a range of diseases, especially those that result from tissue loss or dysfunction. The importance of the decellularisation technique in animal tissues and organs as implantable biomaterials in the field of regenerative medicine and tissue engineering is also highlighted.
Essential reading for physicians, scientists, and lay persons with an interest in xenotransplantation; those caring for patients with life-threatening diseases; and also those interested in understanding the potential of genetic and tissue engineering in science and medicine. This book charts a historical record of the research which has contributed to the advancement of medicine called "the next great medical revolution." Many believe we are on the threshold of clinical trials using genetically modified animals as organ donors. If successful, the benefits of clinical xenotransplantation will be enormous and will represent one of the greatest advances in modern medicine.