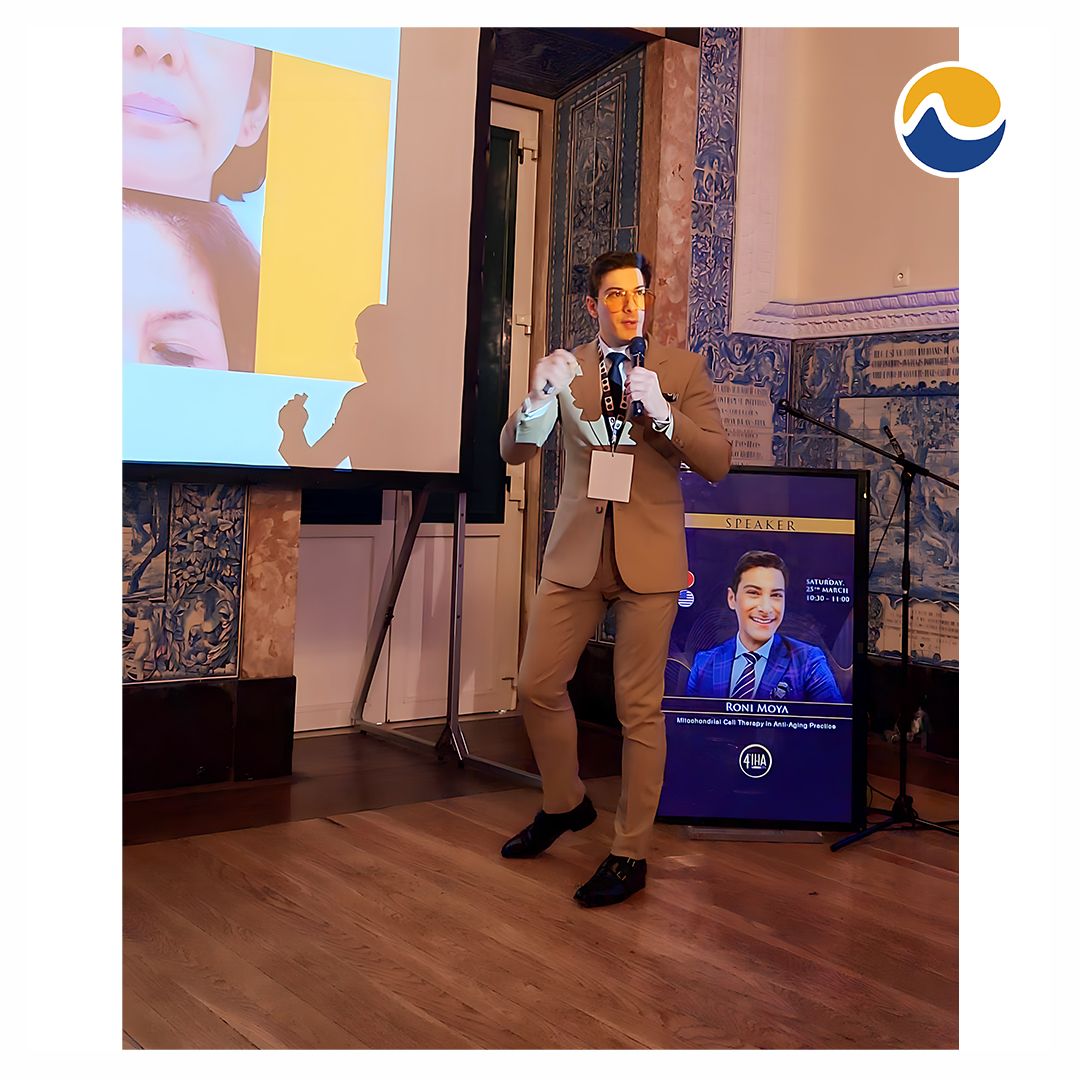 Prof. Dr. Roni Lara Moya at the 4th International Healthy Aging Summit 2023!
One of our esteemed Medical Advisors, Prof. Dr. Roni Lara Moya spoke recently at the 4thInternational Healthy Aging Summit 2023 in beautiful Lisbon, Portugal!
It was an incredible event that saw many experts from around the world gathered to discuss some of the latest topics in healthcare, wellness, and anti-aging, including Guest of Honour, Dr. Yuka Sumi from the World Health Organization (WHO)! The event also aligned with the WHO's "Decade of Healthy Aging 2021-2030" initiative.
Prof. Dr. Roni Lara Moya spoke on two topics during the event: "Mitochondrial Cell Therapy in Anti-Aging Practice" and "Regenerative Biomedicine and Xenogeneic Cell Therapy in Immune Rejuvenation", injecting his usual infectious enthusiasm and expert knowledge into these exciting fields of study!
We're proud to be at the forefront of health and wellness, working together to create a healthier future for everyone! 🙌
For more event news, visit https://european-wellness.eu/events/
Learn more about:
4th Healthy Aging Summit Lisbon 2023 – https://ihealthyagings.org/2023/
Prof. Dr. Roni Lara Moya – https://european-wellness.eu/advisory/prof-dr-roni-lara-moya/