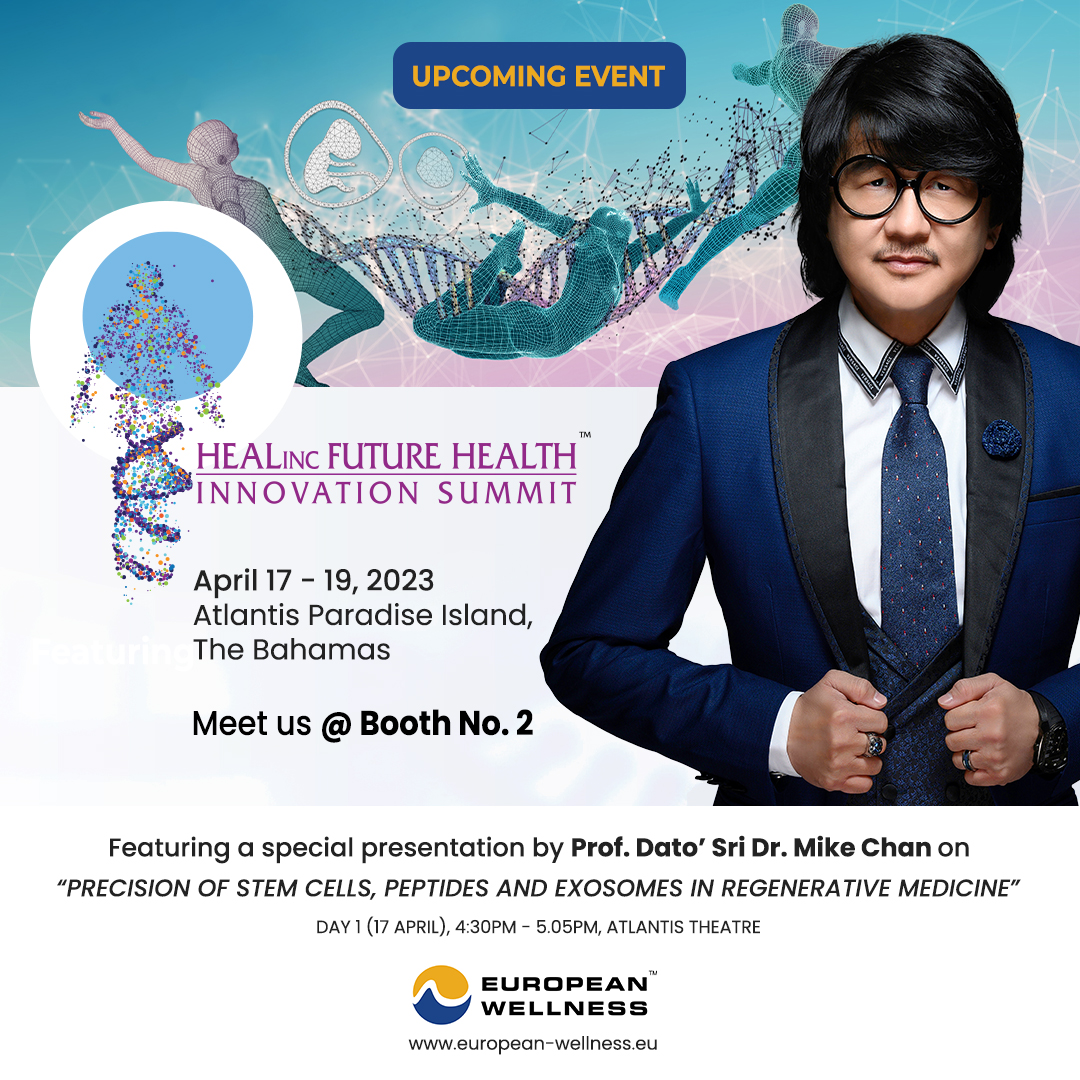 REMINDER: European Wellness will be at HEALinc Future Health Innovation Summit 2023!
Unlock the secrets of the future of health and wellness! Get ready for an extraordinary experience at the HEALinc Future Health Innovation Summit 2023, where the brightest minds in science, innovation, and medicine will come together to revolutionize the way we can take control of our health and destiny!
📅 Date: April 17-19, 2023
📍 Venue: Atlantis Paradise Island, The Bahamas
🏢 Booth: No. 2
We're thrilled to share that European Wellness is a proud sponsor of this epic 3-day journey, and our very own Chairman and Founder Prof. Dato' Sri Dr. Mike Chan, a legend in the anti-aging sphere, will be delivering an exclusive presentation on "Precision of Stem Cells, Peptides, and Exosomes in Regenerative Medicine"!
Join us in engaging in meaningful networking opportunities with industry leaders while we discover the incredible current and future potential of regenerative medicine together! He joins an incredible line-up of 50+ international experts who will be sharing their wisdom during the event, helping to shape the future of this rapidly expanding field.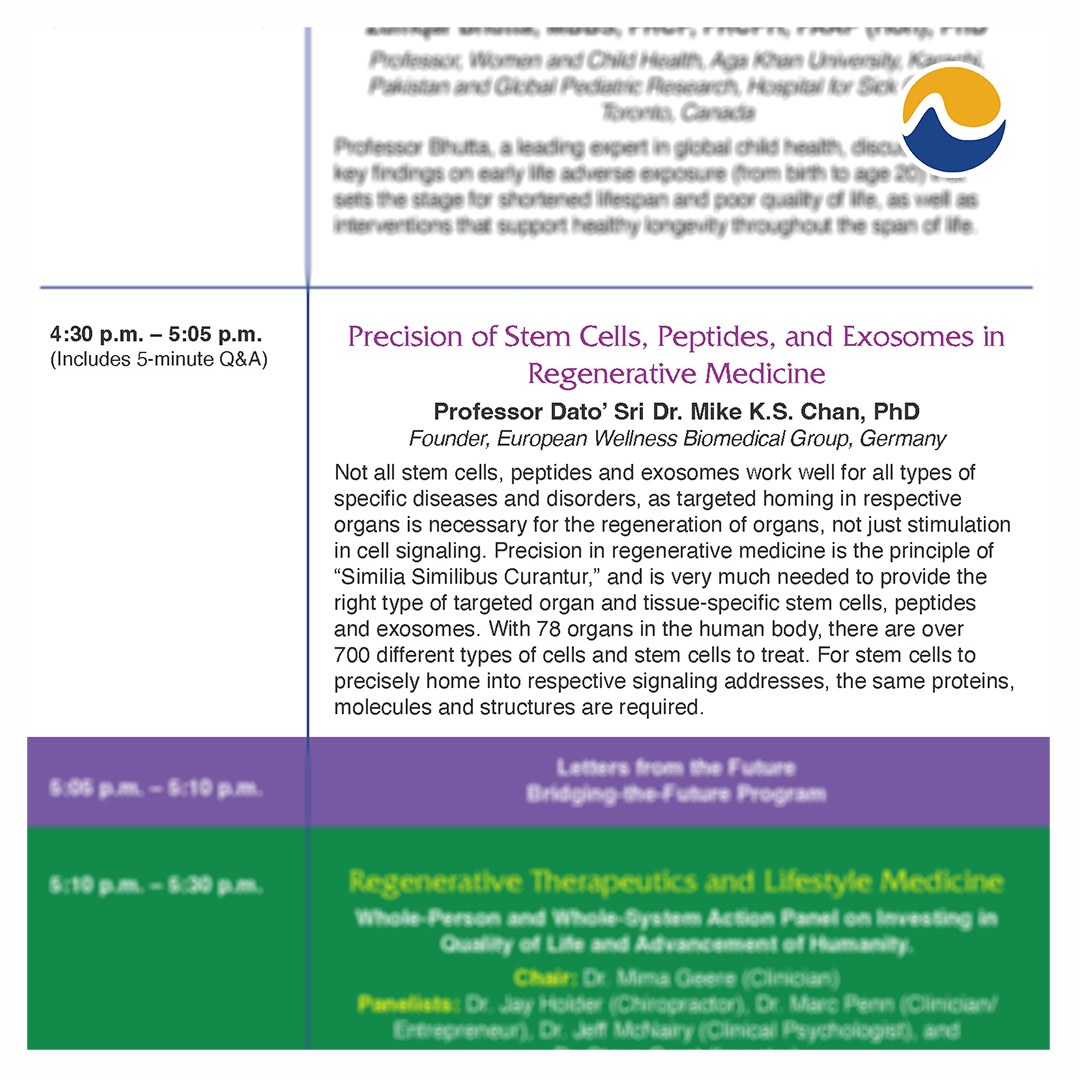 Don't miss out on the chance to network with industry trailblazers and explore the vast potential of regenerative medicine!
𝗥𝗘𝗚𝗜𝗦𝗧𝗘𝗥 𝗡𝗢𝗪: https://www.healincsummit.com/