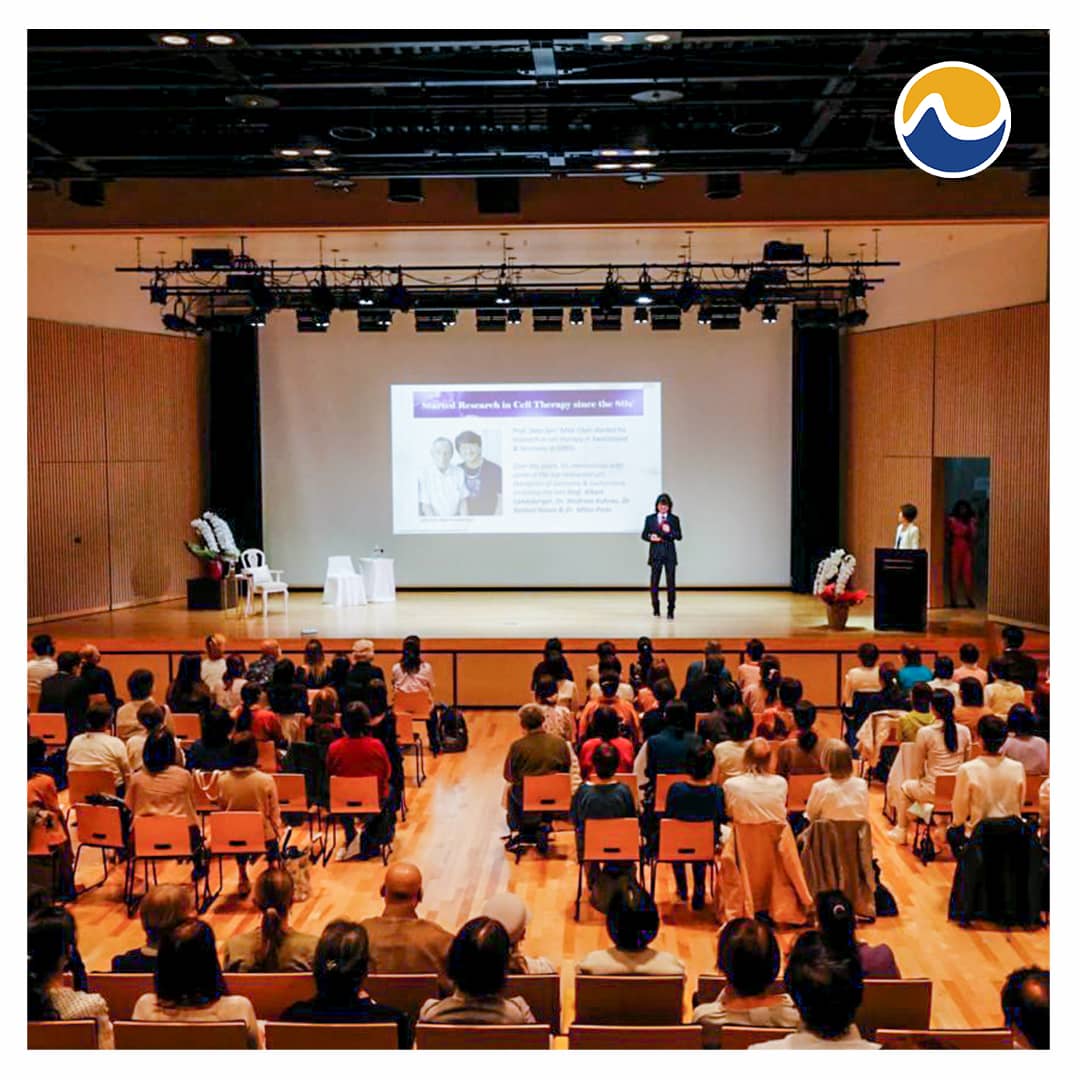 Unveiling the Mystery of Longevity with Prof. Dato' Sri Dr. Mike Chan and Her Holiness Sai Maa at Tokyo, Japan!
In Tokyo, the beating heart and bustling metropolitan capital of Japan, European Wellness Biomedical Group Chairman Prof. Dato' Sri Dr. Mike Chan and renowned spiritual guru Her Holiness Sai Maa spoke during a lecture to hundreds of listeners – all eager to learn the secrets to the age-old question: how do we increase our life span?
The two gurus, one an expert on biological regenerative medicine and another on spiritual healing, convened on October 19 on the stage, where their beliefs arrive at the same consensus: in order to increase the human life span, one must repair their organs at the cellular level.
"We are born with 12 systems, 78 organs and 737 types of cells and stem cells in our body. Each one requires the specific targeted precursor stem cells in order to undergo effective stem cell therapy and reverse their cellular age. Similia similibus curantur, like treats like. Stem cell therapy in this manner has the potential to reverse one's biological clock by 8-10 years, delaying ageing and the progression of age-related diseases. This, in my opinion, is the only way to extend life," said Prof. Dato' Sri Dr. Mike Chan, who received a special VVIP invitation by Her Holiness Sai Maa to present on stem cells and cellular regeneration to an audience that included doctors, physicians, and clinicians from the area.
He also emphasised the importance of reducing or eliminating the risk of age-related diseases with cell therapy, so as to ensure a higher quality of life and level of happiness even in our advanced years. The goal, he said, is to "Add quality life to longevity, and not just years to life."
Her Holiness Sai Maa, who is honoured as the first female Jagadguru ("Guru of the world") in more than 2,700 years of the Vishnuswami lineage, is a VVIP client of European Wellness. Earlier this year, she had previously visited European Wellness, where she personally met and gained a mutual understanding with Prof. Dato' Sri Dr. Mike Chan on the nature of life, longevity, and spirituality.
She extended the invitation to Prof. Dato' Sri Dr. Mike Chan to present during the October 19 lecture in Tokyo – resulting in a truly historical event that marks a new beginning in health, wellness, and spirituality as they shared the stage together in front of an audience of experts and laymen alike. We're excited to see two pre-eminent minds of their respective fields working together to enlighten the world!