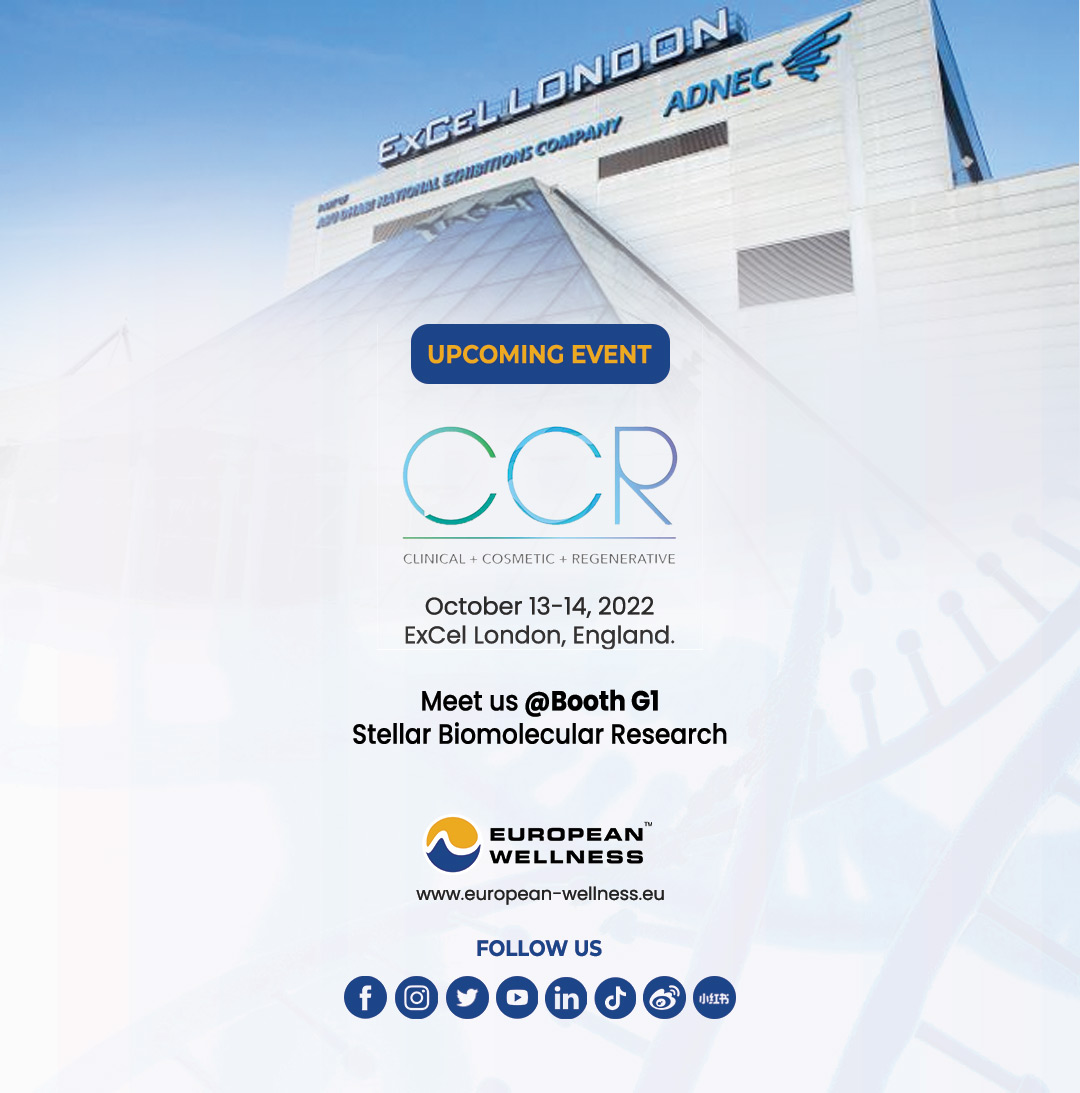 UPCOMING EVENT: European Wellness will be at CCR 2022
Great news! European Wellness will be at London for CCR 2020, one of the UK's top medical events that unite surgical, dermatological and aesthetics specialists around the world!
Happening from 13th – 14th October 2022 at ExCel in London, the 2-day event provides a golden opportunity to connect and learn about the latest clinical advancement and technologies in the anti-aging industry.
Date: 13 – 14 October 2022
Venue: ExCel London, England
Booth No.: G1 (Stellar Biomolecular Research)
Registration: https://registration.gesevent.com/survey/071kr1jvnqz0h