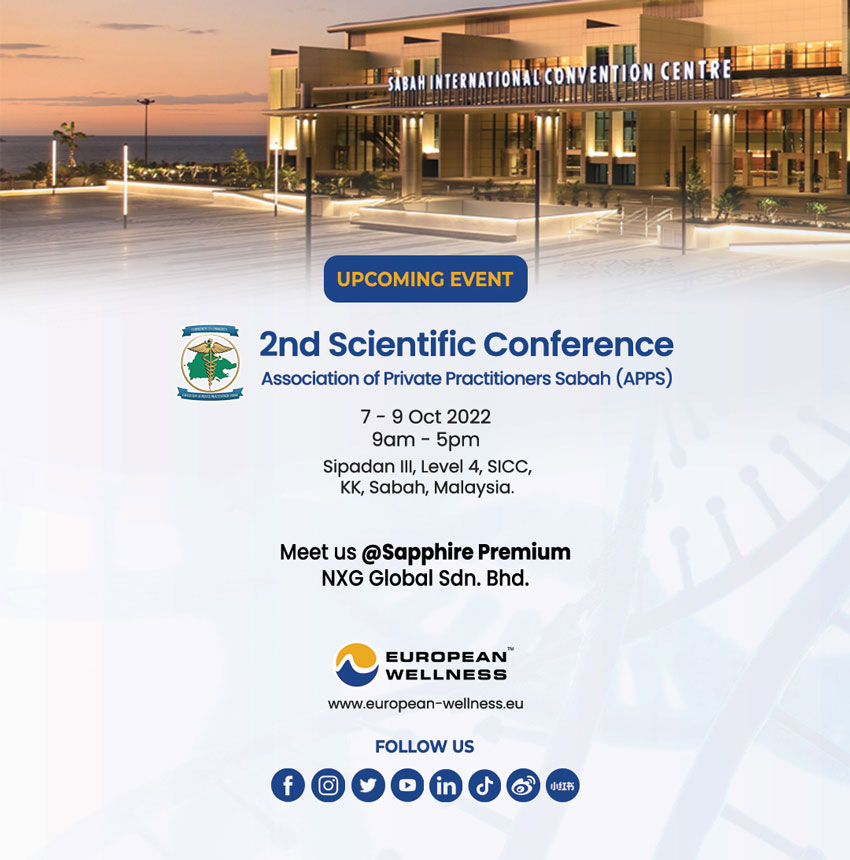 UPCOMING EVENT: European Wellness will be at 2nd Scientific Conference by APPS!
European Wellness is excited to be at the upcoming 2nd Scientific Conference 2022 organised by the Association of Private Practitioner Sabah (APPS), which will be held at the Sabah International Convention Centre (SICC).
The conference which will be held from 7th till 9th October 2022 will be officiated by YB Datuk Dr. Joachim and feature medical practitioners from all over Sabah and Malaysia who work to create awareness and enlighten the public on matters of health.
Hope to see you there!
Date: 7 – 9 October 2022
Time: 7.45 a.m. – 5.00 p.m.
Venue: Sipadan III, Level 4, Sabah International Convention Centre (SICC)
Booth: Sapphire Premium