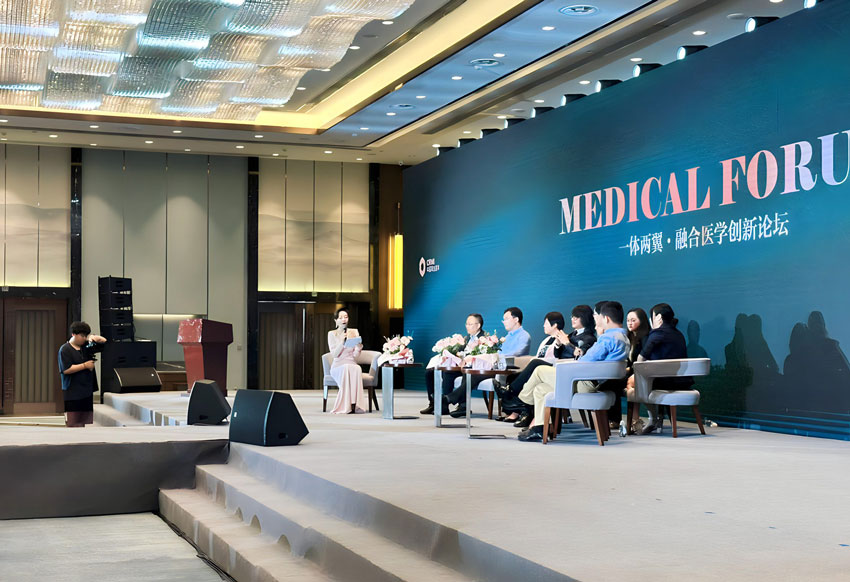 A Meeting of Minds: CRMI and European Wellness Shape the Future of Regenerative Medicine
Earlier this May, China Regenerative Medicine International (CRMI), one of the largest biotechnology organisations in China, sought out the anti-aging and biological regenerative medical expertise of European Wellness' specialists on two separate events!
At a workshop organised by CRMI in Harbour Grand Hotel, Hong Kong, European Wellness Chairman Prof. Dato' Sri Dr. Mike Chan and Medical Advisor Dr. Simon Yefimov captivated the audience with the latest revelations in cellular therapy. Following their presentations, a crowd began to grow as delegates eagerly lined up to take photos with them – highlighting the stunning reception they received!
Then, in Changzhou Hantian Resort Hotel, China, Prof. Dr. Mike Chan along with our Medical Advisor Dr. Margaryta Iemelianova attended CRMI's Medical Forum, with Prof. Dr. Mike Chan having the esteemed privilege of delivering the opening speech during the event's opening ceremony! The conference brought together leading specialists from around the globe to share the latest discoveries in health and future life sciences, with Prof. Dr. Mike Chan and Dr. Margaryta providing their valuable insights as part of an elite panel of experts.
Headquartered in Hong Kong, CRMI is one of the most established high-end biotechnology enterprises in China, managing several state-of-the-art facilities across the nation. Their primary focus lies in the research, development, production, and distribution of cutting-edge tissue engineering and regenerative medicine products, and are acclaimed for a multitude of biomedical innovations including the world's first medically trialled, bioengineered artificial cornea.
CRMI are making great strides in further advancing international health and wellness efforts with their latest endeavours; we're honoured to be a part of such incredible events and look forward to further collaborations!
Be sure to watch this space for future updates!