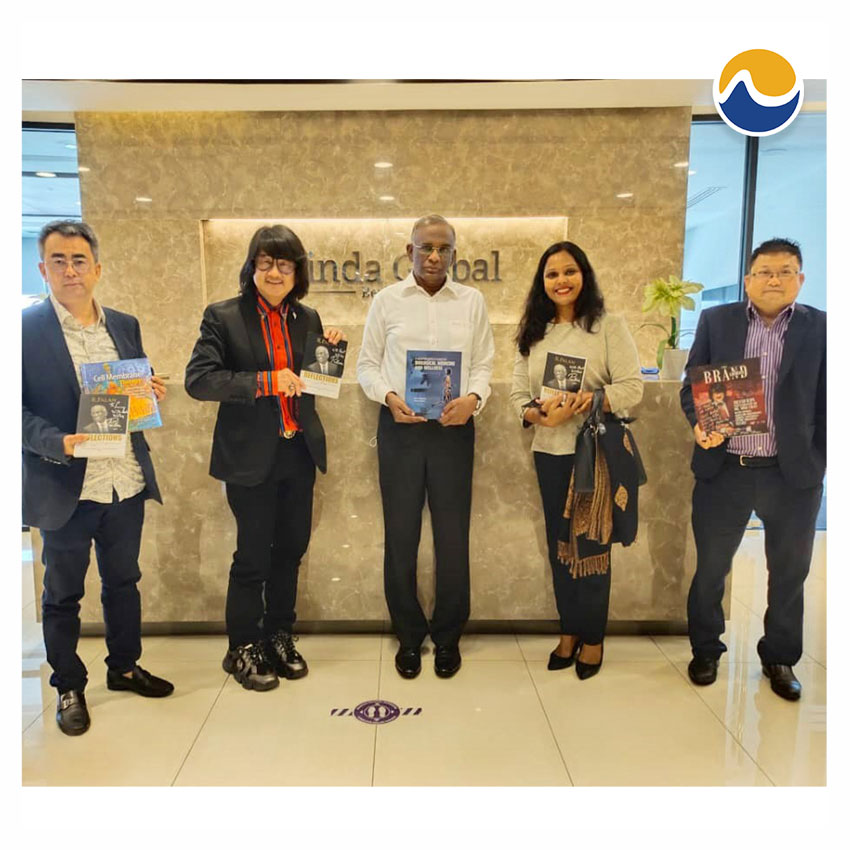 Building Stronger Wellness Education Ties at the University of Cyberjaya
On the morning of 21st February, European Wellness Biomedical Group Chairman Prof. Dato' Sri Dr. Mike Chan together with Dr. Bawani Nesamany M.D., who is Educational Head of the group's educational arm, European Wellness Academy, made their way to Cyberjaya, Malaysia's very own Silicon Valley.
Their destination: the University of Cyberjaya, an accredited private university with a focus on healthcare programs. A special visit aimed at building stronger ties between the education and wellness industry!
They were both welcomed warmly by the University's Pro-Chancellor, Tan Sri Dato' Dr. R. Palan, a prominent figure who played a crucial role in the development of the Malaysian higher education sector. This was Prof. Dato' Sri Dr. Mike Chan and Tan Sri Dato' Dr. R. Palan's third meeting with each other – and in this meeting in particular, they were able to discuss many fascinating subjects on health, wellness, and education.
During the visit, Prof. Dato' Sri Dr. Mike Chan and Tan Sri Dato' Dr. R. Palan exchanged some of their authored books with each other (the former's published books on anti-aging and regenerative medicine such as "A Comprehensive Guide to Biological Medicine and Wellness" and the latter's book, "Reflections of an Entrepreneur"), and talked at length about the possible synergies and collaborations that their two industries may have.
This meeting is one of many more to come, as European Wellness seeks to push advanced bio-regenerative medicine and wellness to greater heights through many avenues – including higher education!