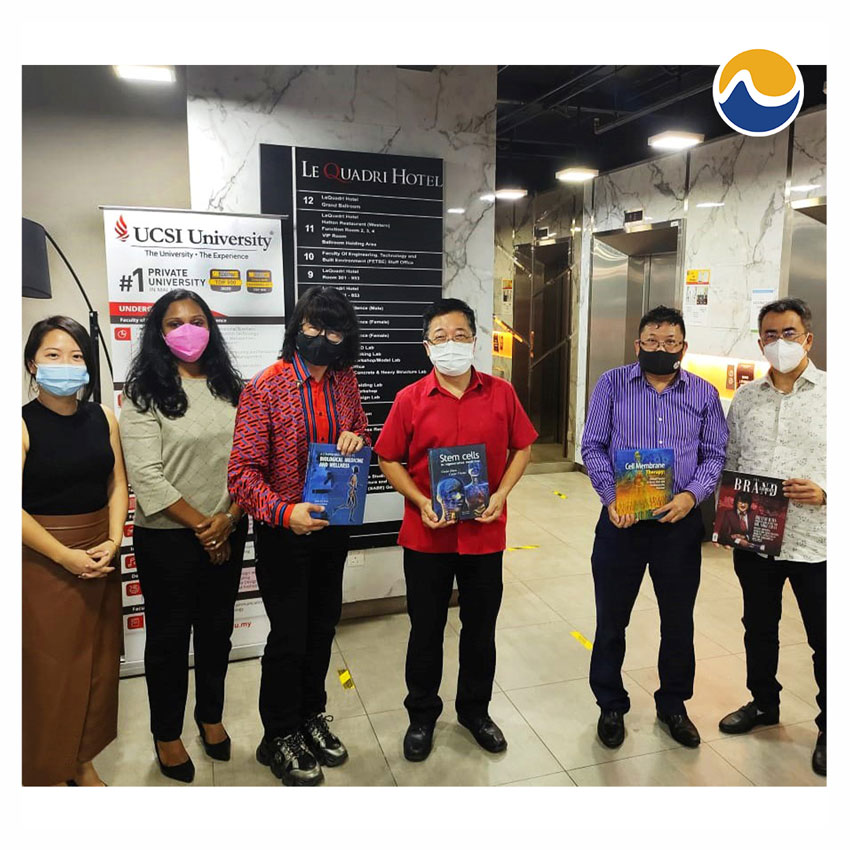 Paving the Way Forward with USCI University
On 21st February, European Wellness Biomedical Group Chairman Prof. Dato' Sri Dr. Mike Chan, accompanied by Dr. Bawani Nesamany M.D., who is Educational Head of the group's educational arm, European Wellness Academy, made a special visit to UCSI University.
At one of the nation's top private universities, they were welcomed by USCI Group Founder and CEO, Dato' Peter Ng, and spent an afternoon discussing and gaining insight into where the goals of the wellness and educational sectors align and how to best leverage these natural synergies.
During the visit, Prof. Dato' Sri Dr. Mike Chan personally presented some of his authored works to Dato' Peter Ng, sharing some of knowledge accrued over 35 years of experience in the fields of anti-aging and biological regenerative medicine.
Both Dato' Peter Ng and Prof. Dato' Sri Dr. Mike Chan sit on the Board of Advisers for KSI Strategic Institute for Asia Pacific, an independent think tank that provides a platform for policy advocacy, leadership development, and strategic planning.
A meeting that bodes well for the future of wellness and education – we're looking forward to more of the same!