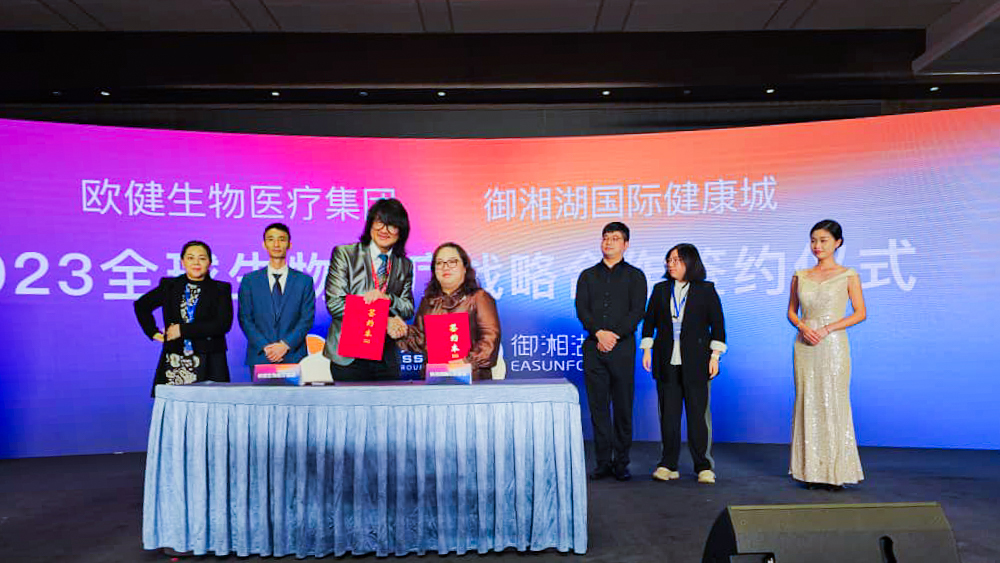 European Wellness and EASUNFOR Sign MOU to Jointly Develop New Cutting-Edge Wellness Centre!
European Wellness and Hangzhou EASUNFOR Health Industry Management Co., Ltd (EASUNFOR) have signed a Memorandum of Understanding to jointly develop and establish a comprehensive wellness centre!
With its vast experience in the emerging fields of bio-regenerative medicine, as well as a global network of multinational divisions including academic institutions, bio-manufacturing and biotech research centres, hospitals, clinics, and anti-aging wellness centres, European Wellness is set to take the health and wellness industry by storm alongside EASUNFOR – one of the most comprehensive and well-established one-stop lifestyle health management service platforms in China.
EASUNFOR, which is also the health management service platform of Sanjiang Health, a subsidiary of industry giants Sanjiang Holding Group, is well-known for establishing the high-tech EASUNFOR International Health City, which comprises centres for health management, standardised lifestyle, future hospital, and biotech research.
The agreement was signed on 26th October by European Wellness Chairman Prof. Dato' Sri Dr. Mike Chan and Sanjiang Holding Group Vice President, Ms. Sun Yan.
We're looking forward to the fruits of this incredible collaboration!